After Jodha Akbar, Ashutosh Gowariker is back with yet another period drama. Starring Arjun Kapoor as Sadashiv Rao Bhau (the nephew of Peshwa Bajirao) and Sanjay Dutt as Ahmad Shah Abdali. Based on the Third Battle of Panipat, the film also stars Kriti Sanon as Parvati Bai (Sadashiv's wife).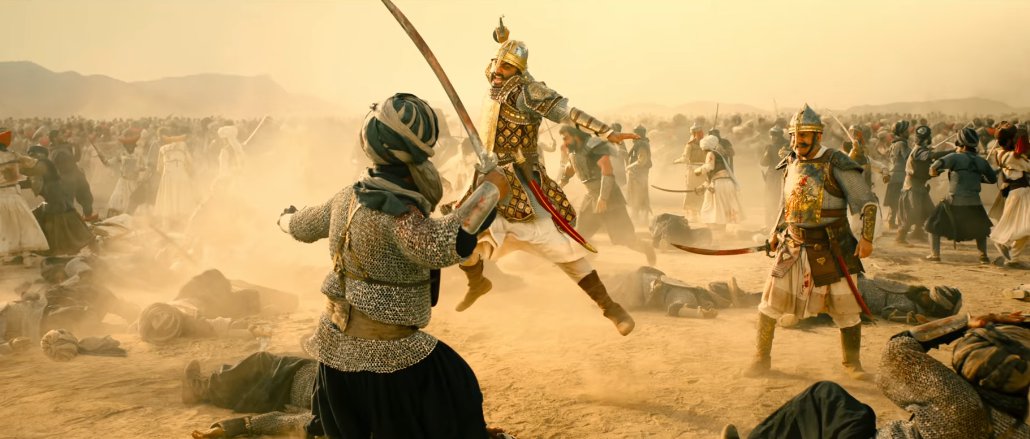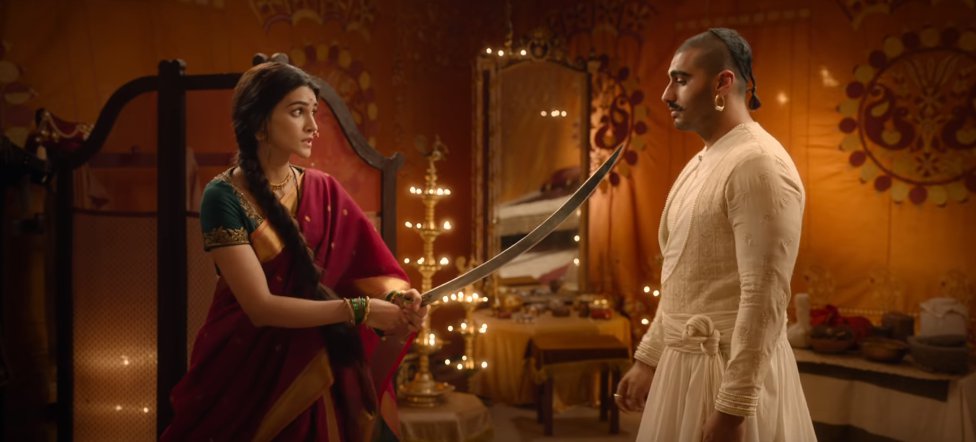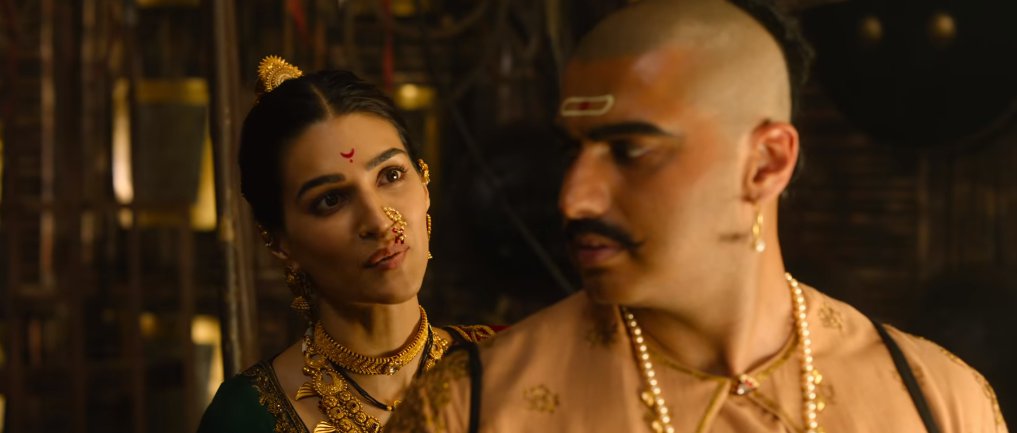 As the teaser hints, the film is essentially centered around the battle and will concentrate of the rise of the Maratha empire. With an exhaustive collection of characters, the one that makes a mark through this three minute trailer is that of Sanjay Dutt.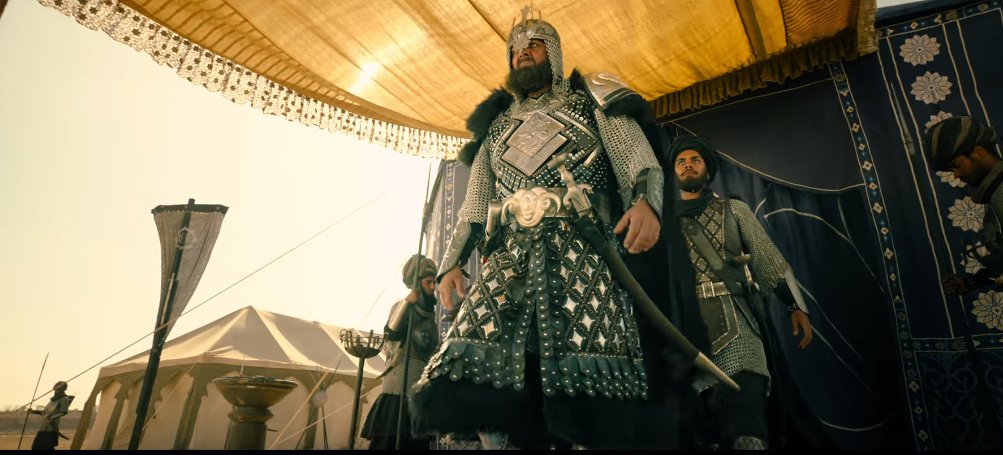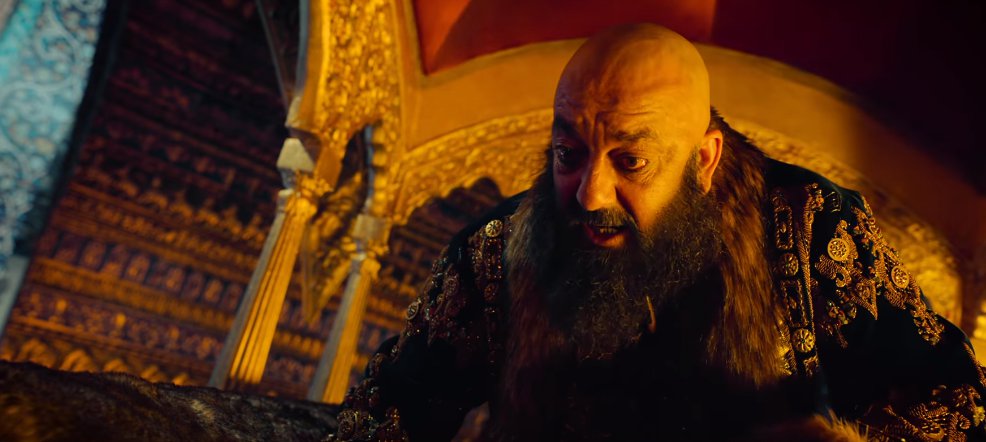 Sanjay Dutt has fewer dialogues when compared to Arjun but somehow his eccentric madness has us reminicing his role of Kancha Cheena in Agneepath.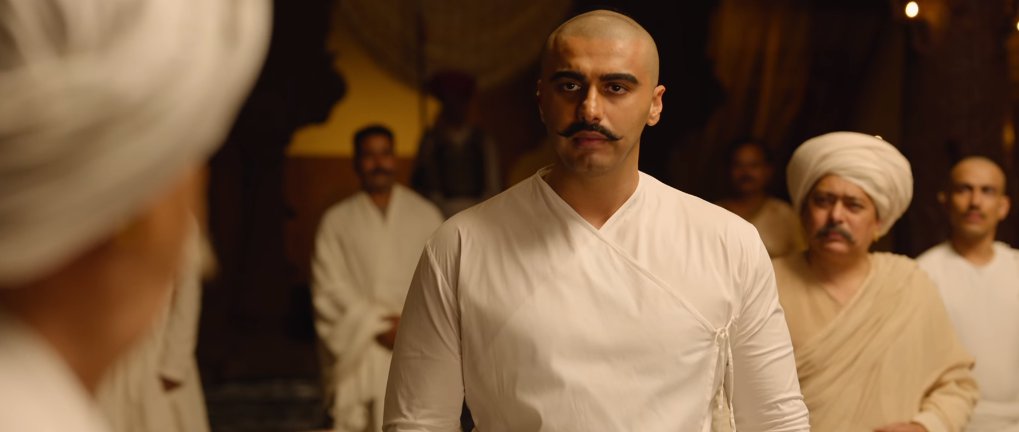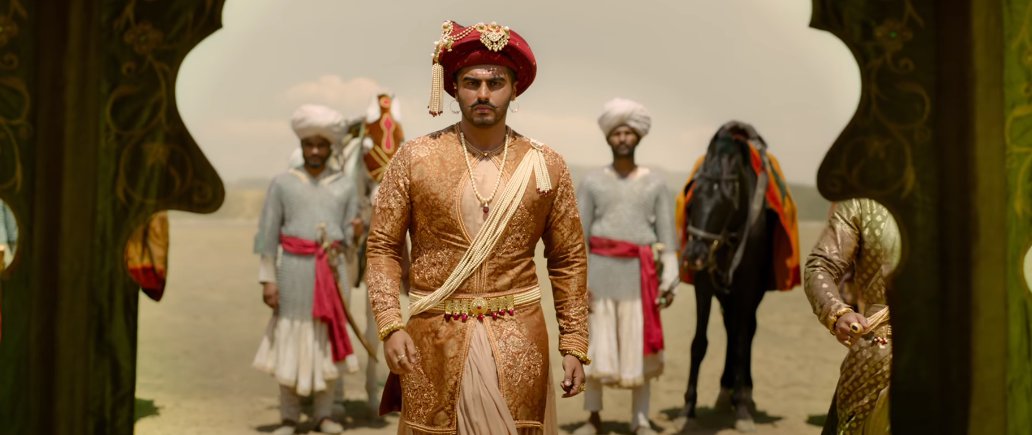 While Sanjay Dutt stands out with his overbearing persona and marks the screen, sadly Arjun Kapoor fails to do so in this trailer. Here is hoping they saved Arjun's best scenes for the film because for now, he seems a lot like Shahid Kapoor from Padmaavat.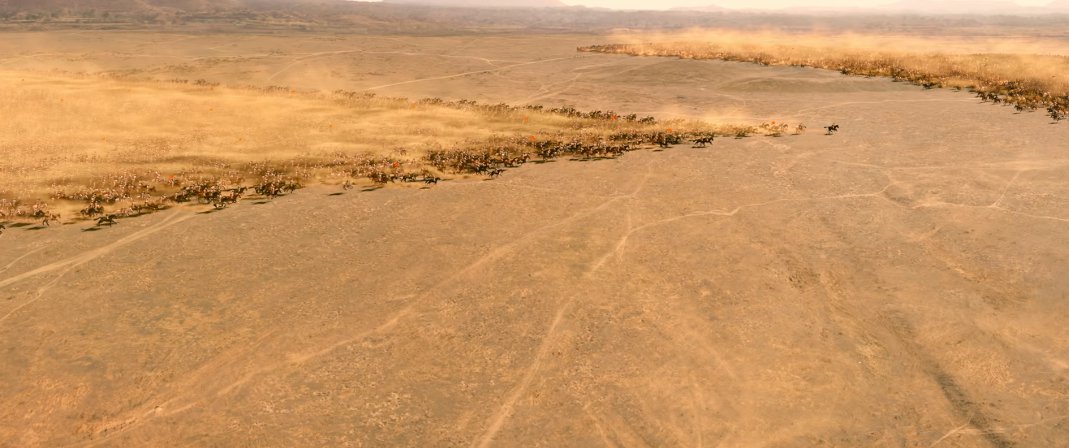 You can watch the trailer here: 
The film releases on December 6. All images are screenshots from the trailer unless specified otherwise.