Memories come flooding back where this person–distant as he or she may be–was the center of our life for some brief moments in our childhood.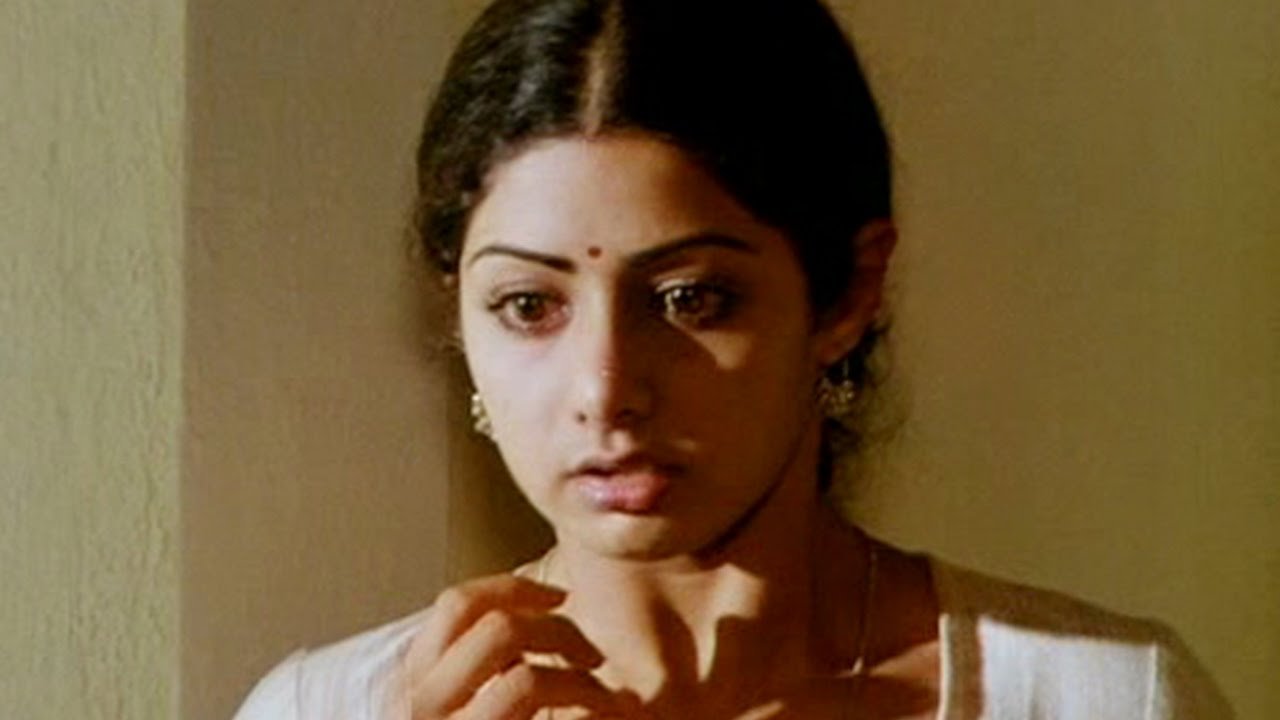 Sridevi's versatile performances (whether in Mr. India, Lamhe, Chalbaaz, to name a few) kept audiences–young and old–glued to their place.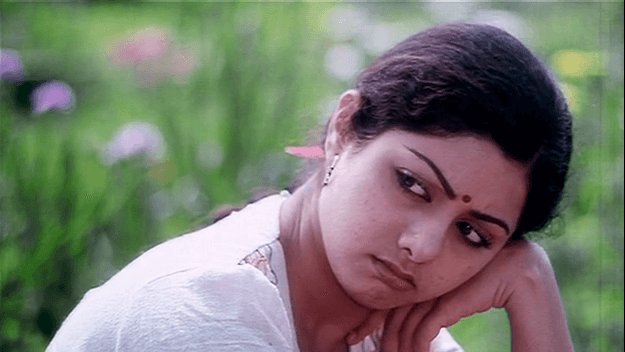 But amidst these iconic performances, Sridevi gave us this gem.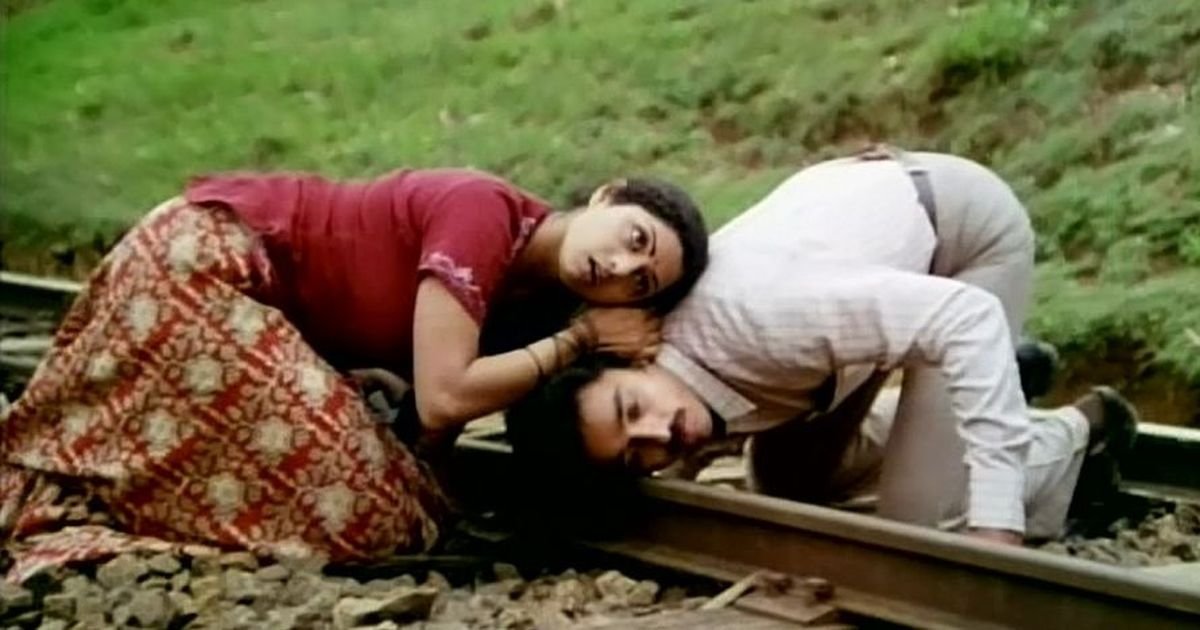 Her role in Sadma placed her firmly in the league of 'actor-superstars'. She carried the film on her talented shoulders all the way to critics' hearts.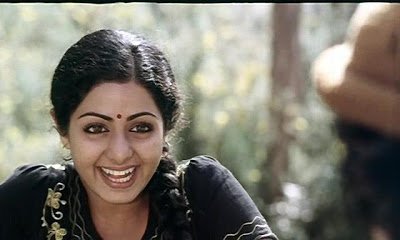 Sadma, was a Hindi remake of the Tamil film, Moondram Pirai. She played the protagonist in both.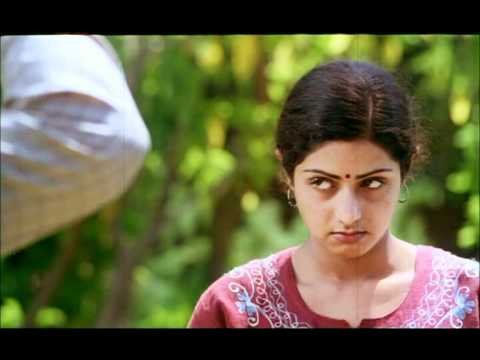 I watched the film, first as a child, not knowing what it was about. I didn't notice anything unusual about it. Sridevi played a character suffering from retrograde amnesia but to me she was just a child. It was many years later that I truly appreciated her commitment to the role. A six-year-old played by a grown woman.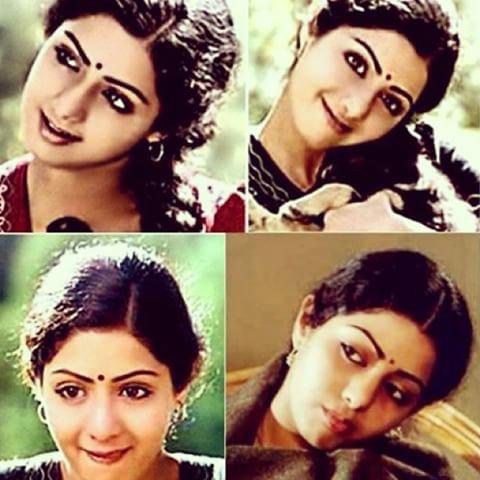 Kamal Haasan's brilliant acting shone throughout the movie, but Sridevi's character outshone in every frame.
Inquisitive Sridevi asks what a camel is and Kamal Haasan fails at explaining it [at 1:01]. Simple scenes like that set the narrative of the adult-child relationship brilliantly.
Not just the scenes, the soulful music set to the film by Ilaiyaraaja gave the film its edge. The fact that it was set in a quaint Ooty added to its beauty.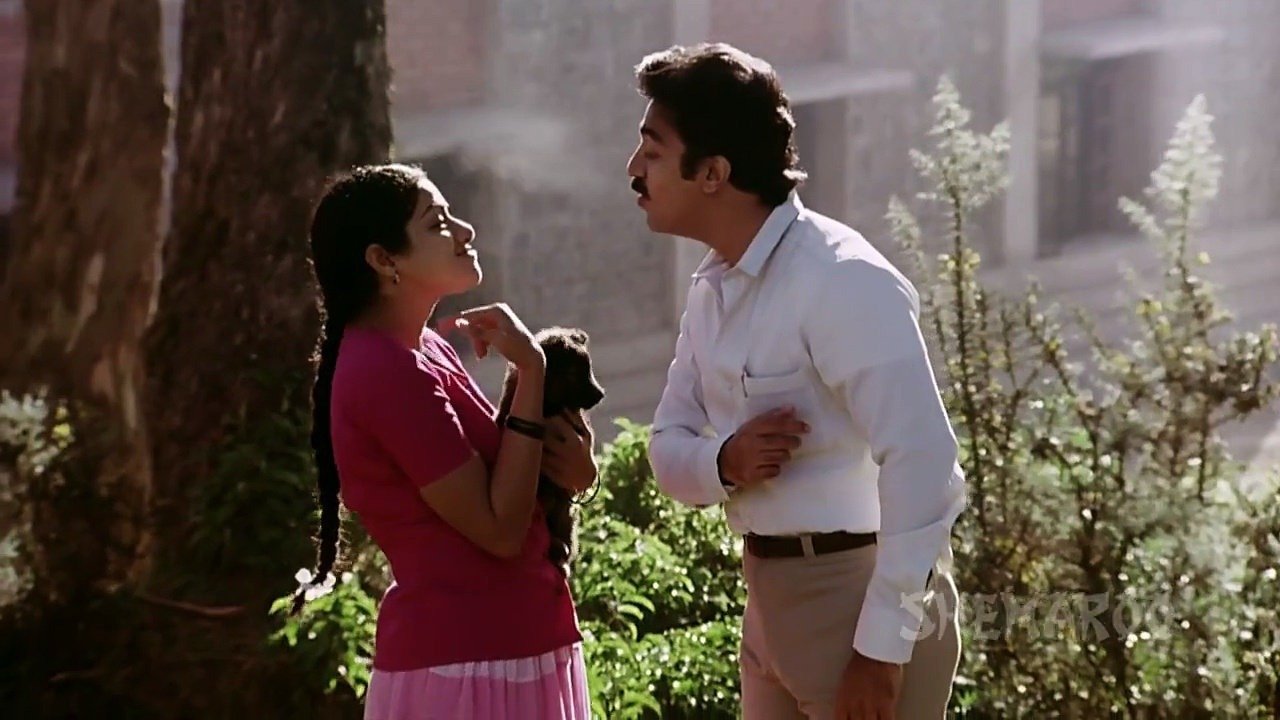 Nobody who has watched this movie can forget the soul-stirring song Aye Zindagi Gale Lagaa Le. The beautifully composed song still brings tears to my eyes. 
Another masterpiece in this film was this beautiful melody, Surmayee Akhiyon Mein. With every expression, Sridevi captured the innocence of a child perfectly. It also solidified the premise of a chaste relationship in a world of carnal desires.
It is that last scene of this film, though, that blows everything out of the water. Sridevi who has recovered her memory but forgotten about the recent past watches the desperate Kamal Haasan try to revive her memory of them together.
A brilliant film with a brilliant ending supported by the talented duo is unshakable from memory. It is a movie to be visited time and again.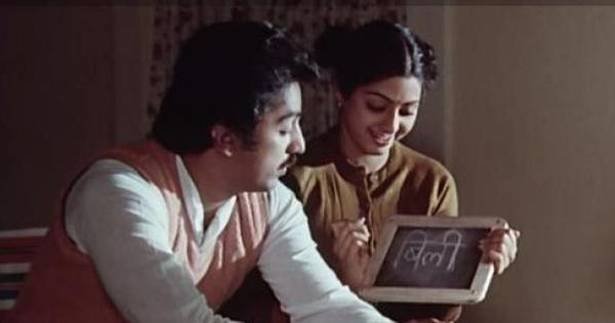 As I watch this movie now, I am reminded, again, of the distance between our stars and us. This distance is farther still with Sridevi passing away, but her memories have just gotten that much closer now.