In the next couple of months, you are going to hear the name "Raman Raghav" an awful lot of times. Thankfully, not in the same way as citizens of Bombay (now Mumbai) heard it in the 60s.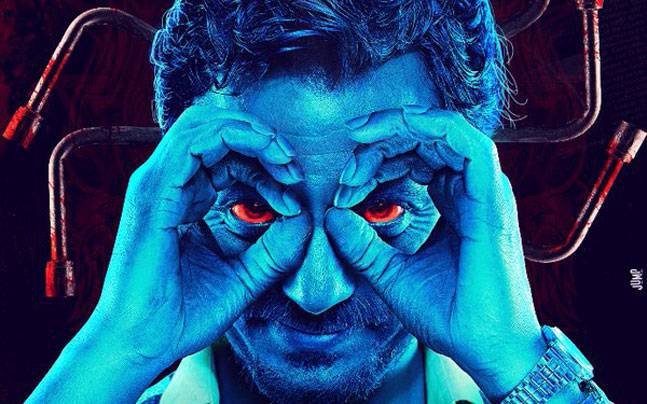 Saying that Raman Raghav was one of India's most notorious serial killers is an unfortunate understatement.
Raman Raghav will always be a very prominent part of India's criminal history but his story of terror and insensibility precedes his reputation.
Mumbai, the city that never sleeps was once put to bed early. The slum-dwellers, who didn't hesitate in bedding the pavement were once made to go into hiding. Mumbai police, who grabbed the underworld by the throat once fell short of hands to piece this puzzle together.
All because there was once a bewildered soul that inhabited the land of dreams and hopes.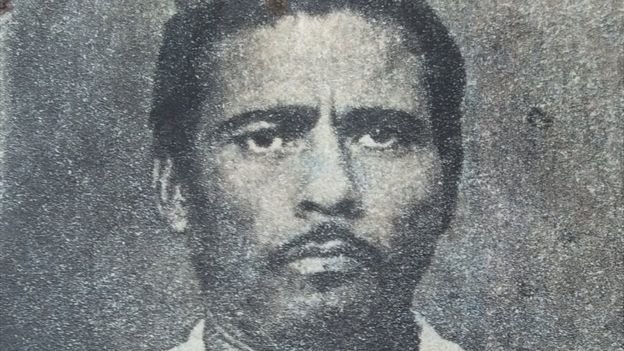 One fine morning, during the late '60s, someone took notice of the dead bodies that had started piling up in the vicinity. From slum-dwellers to chawl residents to stray animals, anyone without a proper home was a prospective target.
In the silence of the night, when the streets were dark and suspicion was low, Raman would emerge from the woods to look for anything that moves and hammer the life out of them. To him, people weren't people. They were objects from an opposite faction that he could smash and curb with blunt objects.
He used a regular steel rod to reduce human faces to severed heads and broken skulls.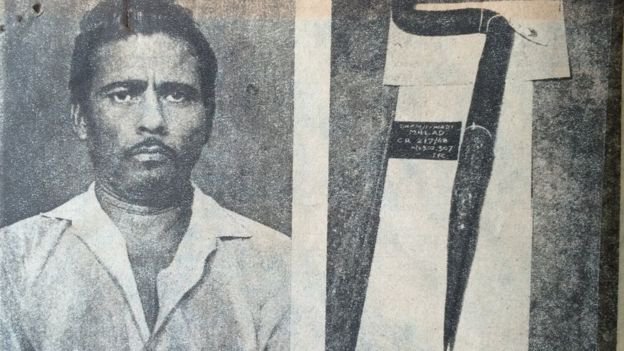 No one knew who Raman Raghav was or where he lived. To some; he was Sindhi Dalwai, to some; Talwai, to some; Anna and to some Veluswami.
Between 1965 to 1966, as many as 19 people were attacked by various makeshift weapons along the Central Railway Line. Some of them bludgeoned to death, others survived to tell the horrific account of a scrawny-looking man.
An eye-witness, Krithika, who was related to one of the victims reported the matter to the local police. A homeless man who fit the bill was summoned but due to lack of evidences, Raman was out on the streets again.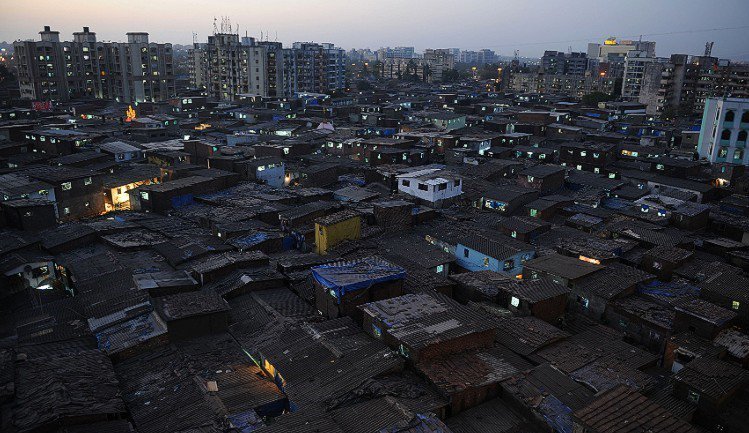 The murders stopped but the respite was short lived. When the bodies started piling up again in 1968, the investigative team found itself out of sorts trying to piece this puzzle together. This time, over a dozen people felt the wrath of this unknown killer.
Once again, the citizens of Bombay went into a lockdown. Rumors started spreading about the supernatural powers of the killer. A city-wide panic engulfed the nightlife of Bombay.
Around the same time, Deputy Commissioner of Police; Ramakant Kulkarni was handed over the case. On going through the files, Ramakant was as bewildered as the rest of the police department.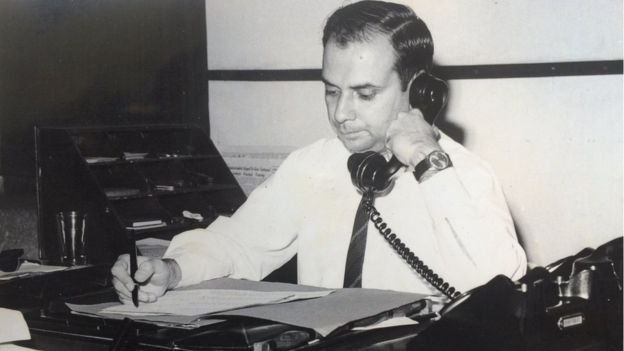 No one had a clue where to begin and where to end their search. Launching a city-wide search was impractical and almost impossible. No one knew who they were looking for and thus, the idea of a city-wide search was ruled out.
DCP Kulkarni then started tracking the areas of these murders and they all started to form a pattern, much like the killings of 1965-66. The victims would often be hacked to death close to the shadows of the jungles.
A few years earlier, it was along the Central Railway Line, close to the eastern suburbs. In 1968, it was around the northern suburbs.
This observation made Ramakant Kulkarni more than curious and he started going through Raman's files as he suspected Raman to be behind both series of murders. He alerted his force to be on the lookout for him and to bring him in for questioning.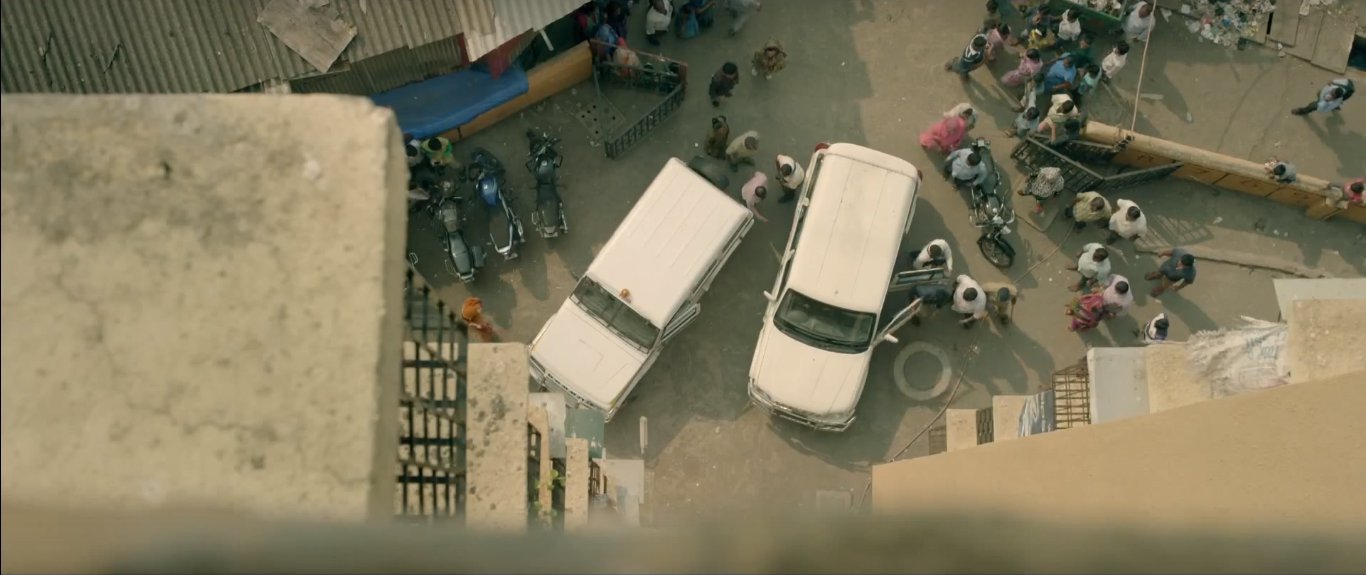 In came Sub-inspector Alex Fialho who recognized Raman from file photographs. In the presence of a couple of respectable witnesses, Fialho searched Raman and detained him.
As opposed to expectations, Raman's personal belongings consisted of regular everyday items like a pair of spectacles, two combs, a pair of scissors, a stand for burning incense, soap, garlic, tea dust and two pieces of paper with some mathematical figures.
His clothes were stained in blood and his fingerprints matched the ones in police record. Finally, Raman Raghav was convicted. The police finally had a face to put on the 40+ murders.
But that wasn't where Raman's story ended. His confession was just as mysterious as the murders he had committed.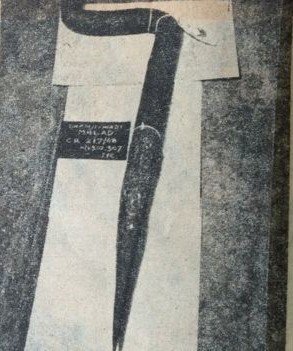 For weeks after he was arrested, Raman refused to answer any questions. It didn't matter to him if he was being beaten up or tortured, his lips were sealed.
Of all the tricks in the book, it was a chicken dish that made Raman talk. While in the lock-up, Raman requested for Chicken curry. After weeks of interrogating him, the police decided to give in to his request.
After finishing his chicken curry, Raman invited the officers to ask him whatever they wished to ask. It took fulfilling a few more wishes before the police got to know everything they wanted.
Raman confessed to  committing 41 murders. Post his confession, he took the police force on a city-wide tour to show the places he operated in and to obtain the rod he had hid in the northern suburbs.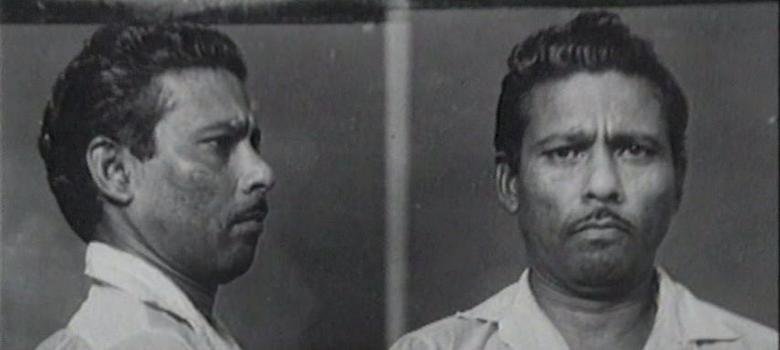 He was awarded a death sentence for his crime but his defense pleaded that Raman was mentally incapable of making conscious decisions hence did not know that his acts were unlawful. This led the Bombay High Court to refer Raman to a Special Medical Board of three psychiatrists.
Their findings were mind-boggling to say the least:
"Throughout the 5 interviews he showed ideas of reference and fixed and systematized delusions of persecution and grandeur. The delusions which the accused experienced were as follows:
That there are two distinct worlds, the world of 'Kanoon' and this world in which he lived.
A fixed and unshakable belief that people were trying to change his sex, but that they are not successful, because he was a representative of 'Kanoon'.
A fixed and unshakable belief that he is a power or 'Shakti'.
A firm belief that other people are trying to put homosexual temptations in his way so that he may succumb and get converted to a woman.
That homosexual intercourse would convert him into a woman.
That he was "101 percent man". He kept on repeating this.
A belief that the government brought him to Mumbai to commit thefts and made him commit criminal acts.
An unshakable belief that there are three governments in the country – the Akbar Government, the British Government, and the Congress Government and that these Governments are trying to persecute him and put temptations before him."
As a result, his death sentence was changed to life imprisonment. Raman Raghav died in 1995 and with him, died India's most horrifying serial killer to have ever lived.