Every film is getting a sequel these days and frankly, it's no more a sign of a successful franchise. The Force franchise has jumped on the same bandwagon and I'm using the word 'franchise' here rather casually. 
Starring John Abraham, Sonakshi Sinha and Tahir Raj Bhasin, the trailer of Force 2 is out and it's basically every other John Abraham action film. John maintains the only expression he knows, no matter what the situation or scene. Tahir Raj Bhasin, who was loved for his performance in Mardaani, is playing the same character here as well and unfortunately, he's playing it the same way too. And there's also Sonakshi Sinha in the film, trying to be as badass as she can.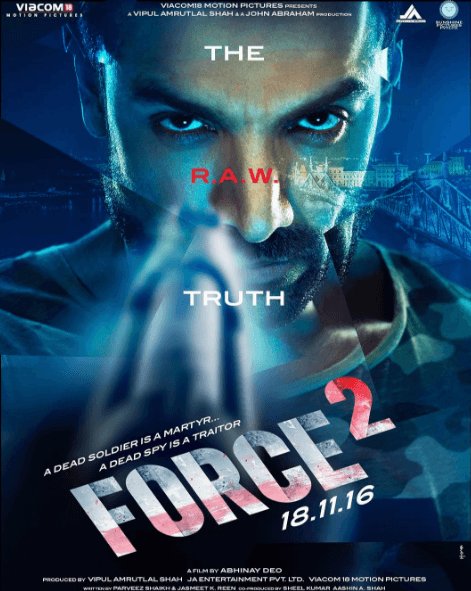 The film is directed by Abhinay Deo who is famous for his work on Delhi Belly. Well, he's clearly decided to go mainstream now!
Watch the trailer here:
Source: Viacom18 Motion Pictures
Such a 'Force'd sequel!