Ranveer Singh is everywhere he can be.
So there's one Ranveer cheekily challenging Baba Ramdev for a dance off, and then being cute about licking his wounds. 
There's another mouthing inane godawful rap for one inane godawful brand or the other, taking us back to the Baba-Sehgal-Bali-Brahmbhatt days of yore, confusing cool with kool. 
Then there's one unapologetically Doing The Rex, and making quite a strong statement of it. And there's one more selling himself out as Ranveer Ching to hawk Chinese products with adrak-ajinomoto gravy.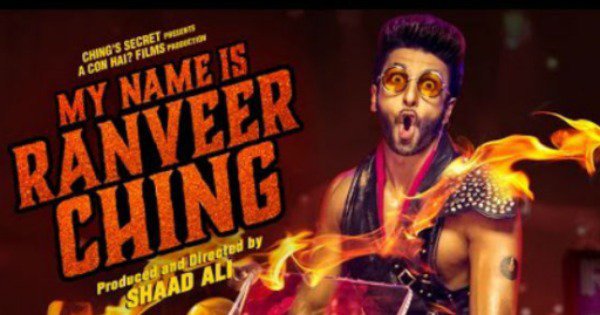 There's also the guy talking about his aaram ka maamla, using his posterior to catch a ball and his anterior to woo them white-skinned extras. All in a day's work!
If that is not enough Ranveer, he is continuing to sell something or the other every other living moment of his living life – be it Colgate, Jack & Jones, Head & Shoulders, VIVO, Set Wet, Royal Stag, Make My Trip and a few more that I may have missed. 
Then, of course, there is the man going on all fours at the AIB roast or doing the Hrithik Roshan Bang Bang challenge in the middle of a busy Mumbai intersection or dubsmashing to Taher Khan's Eye To Eye, complete with the white suit and wig, or dancing on Jabra fan for SRK.
Oh, and he is also doing movies, from Bajirao to Befikre.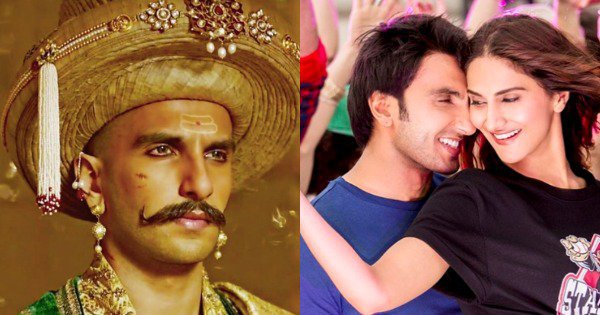 He is everywhere. And. He is nowhere. And THAT is the tragedy of Ranveer Singh. 
Despite the charm, charisma and the chutzpah, despite the talent and the dushman-ki-dekho-jo-waat-laavli-ness, despite the awards, adulations and ads, and despite the hits and the heroism, he is yet to become a hero. He is NOT a hero. 
He is still Bittoo from Band Baaja Baarat. Chhichhora Yamuna kinaare waala. Bittoo is endearing, yes, but Bittoo gatecrashes into weddings for free food, and is an enthu-cutlet for the heck of it. Ranveer does not seem too far from it.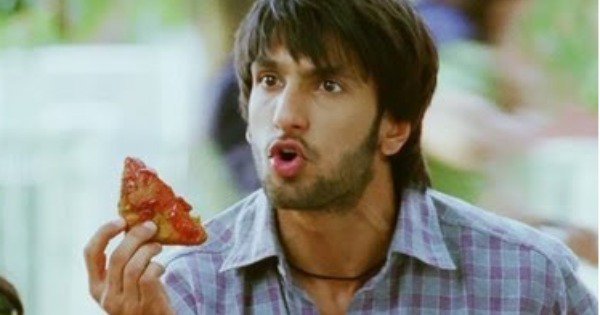 While our man would have us believe there is a method to his madness, the method isn't really visible. He is loud, he is animated, he is brash, he is charming, he is hahaha funny. And, well, he is enthusiastic to the point of being irritating. The catch is what he thinks is his primary differentiator – his OTT enthusiasm, that is – is actually ending up typecasting him. He is the same guy everywhere, overplaying his overplay. 
Each of his manifestations across spaces is exactly the same. It is tough to differentiate one rap from another. Or one public antic from another. What damages things further is that he does not know when to stop. Imagine an overtly exuberant Energiser bunny which continues to run even when you have taken its batteries off. That's what Ranveer is. A cheerleader without a cause. Or a pause.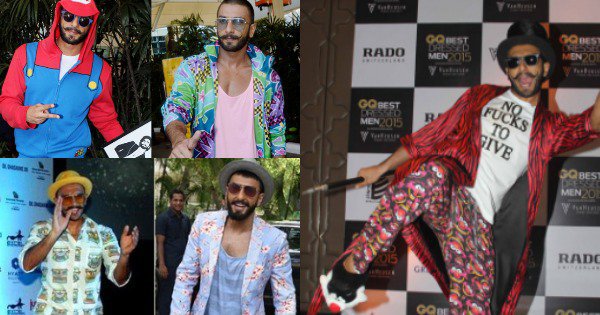 Ranveer Singh wants to be the new age Govinda. Reverse-snobbery can be a sweet thing. In fact, he has been fairly loud about his Govinda affiliations. 
The entire Rupa Frontline TVC is about him being Raja Baba à la Raja Babu. Tattad Tattad was a fantastic tribute to the G-man. But there is a key difference here. Govinda was Govinda because he was, well, Govinda. The purple suits and the gaudy glasses came naturally to him, and as did those dhinchak moves. 
Ranveer is too conscious about his play. And that shows. It is as if Ron Weasley has suddenly discovered he is Harry Potter and is trying too hard to be him. When you are cool, you don't really tell the world about it. Or you do not wear a skirt to a party. He does. Uhm.
So how many Ranveer Singhs do we have in a dozen? Plenty, I would say. All equally delightful. And naturally so. If only he could realise that he is "out there" already, stop doing the oversell and practice some restraint, we would all live happily ever after. Especially Ranveer.
And he should. Because he is bloody good.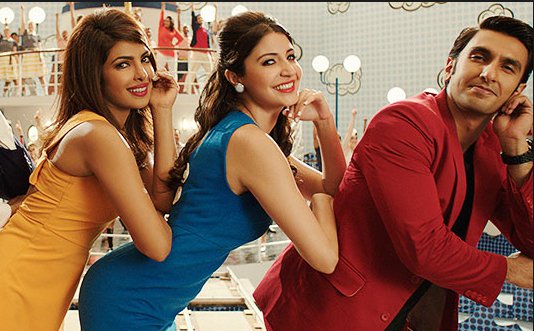 He was awesome in Bajirao Mastani, passionate in Ram Leela and fun in Dil Dhadakne Do. The critics have panned Befikre, but loved Ranveer. 
He has made informed choices and works extremely hard on everything that he picks up. He knows he is an outsider and that, therefore, he has to put in a lot more efforts and be doubly careful that he does not slip up. Precisely why he deserves the accolades more than anybody else. 
He deserves to be a hero.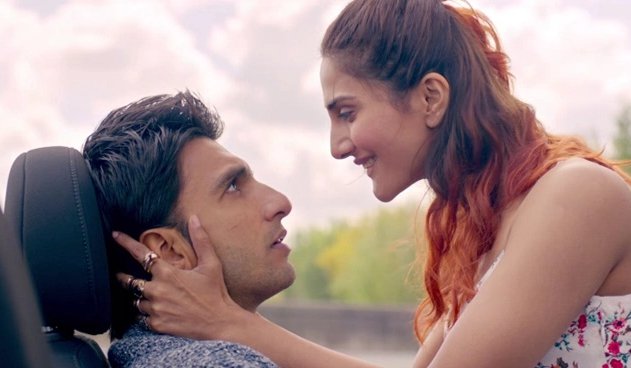 AND the day Ranveer Singh stops trying too hard to be a hero, he will become a hero.
Disclaimer : The information, ideas or opinions appearing in this article are those of the author and do not reflect the views of ScoopWhoop.