We all want our wedding day to be one of the most special days of our life. And the feeling of that special day is never lost, as long as we remember it… or better yet capture it!
Just like The Wedding Filmer do it. 
The Wedding Filmer is one of the most popular wedding film production companies in India today. 
In the eight years that they've been a part of the wedding circuit, they've gone from just another wedding company to being Bollywood's favorite. 
The reason is simple: they manage to capture the real-life romance of that special day on the reel in a way that you can't help but fall in love, all over again. 
And that is because, for founder Vishal Punjabi, it's always about telling the story. 
Vishal was working as a VFX producer for movies like Main Hoon Na (2014) and Asoka (2001) and as a television commercial director, when he first thought of writing a script for a movie on weddings. 
For research purposes, he shot a few weddings and uploaded the videos online. The video became viral, and the rest, as they say, is history. 
But from that first viral video to gearing up to shoot Priyanka and Nick's wedding in Jodhpur, The Wedding Filmer have stuck to their motto – turning wedding videos into wedding films through storytelling. 
And even as competition emerged, they stuck to creating a unique story with every video they shot and maintaining the utmost quality. 
From using the latest technology, to never instructing the couple to act a certain way, The Wedding Filmer have ensured that their work stands out. 
This is perhaps why, whether it was Anushka and Virat's wedding private affair in Italy or the wedding sequence in the movie Yeh Jawaani Hai Deewani, they always managed to leave an impact with their signature style. 
Over the years, the talented crew of cinematographers and editors – headed by directors Vishal Punjabi, Neha Sharma, and Ashish Sawhny – have captured some of the most beautiful wedding videos.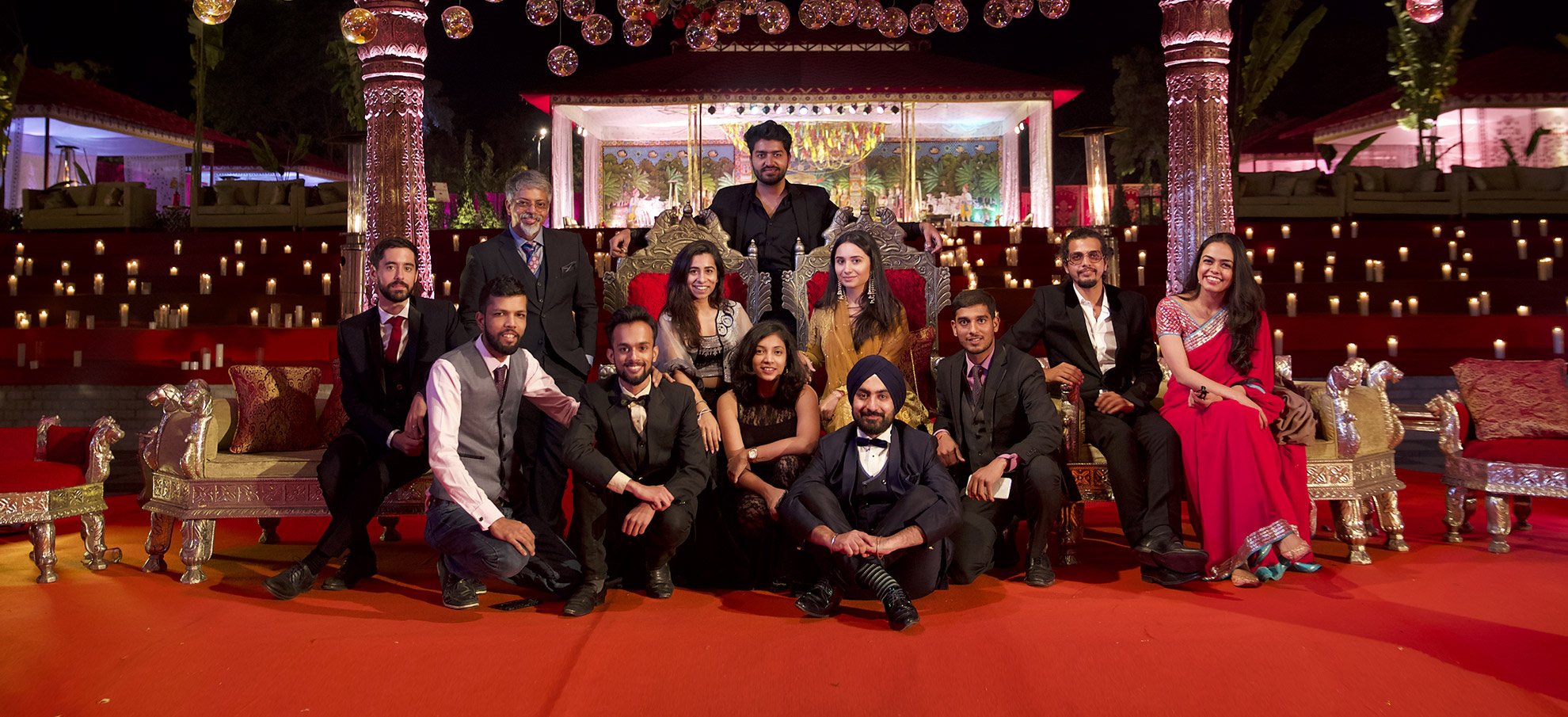 From composing special tracks for different weddings to capturing candid moments and interspersing them in the final video, The Wedding Filmer have beautifully turned wedding videos into wedding films. 
Now, they even conduct workshops to share the tricks of the trade. 

With their videos, they have managed to turn a couple's wedding into a special story full of warmth, love, and affection – and everyone who sees these videos is touched by it.