Sponsored by
Hungama Play
Isn't it funny how we skitter around from pillar to post before New Year's Eve to find out where we'll be partying on 31st December but none of us ever figure out what we're going to be doing on the 1st of January? We mean, it is only natural that the mother of all hangovers come after the mother of all parties, right? So why are we all so devastatingly underprepared? 
It's alright. Don't worry. We have a solution. There is no hangover or sadness that cannot be cured by a solid binge watching session. So we have gone to the trouble of hand picking these four shows from Hungama Play that might be the perfect antidote for that void in your life that a night of excessive partying may have created. We have your back. Here they are:
1. Bar Code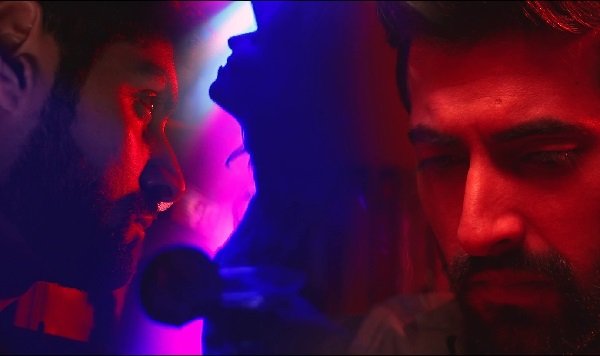 "Every business works on two basic things; demand and supply. In my business, the more people wanna blow their money, the happier I am to help."
Sound like Pablo Escobar to you? Nope. These are the words of Mumbai nightclub owner Sahil and the opening lines of the trailer for one of the best and boldest shows that I have had the pleasure of watching this year, Bar Code. It's a show about two close friends, Sahil (Akshay Oberoi) and Vicky (Karan Wahi), who drift apart because of an ego clash, open rival nightclubs and take their business "disagreements" to a whole other plane of crazy. Simran Kaur Mundi and Parina Chopra dazzle as Rhea and Minaz, Sahil and Vicky's respective love interests who also find themselves caught up in this internecine strife. Exuberant nightclubs, tinted windows and neon lights form the backdrop for all this drama and intrigue. To its credit, the show does a really good job with the background score, which never interferes with the narrative and beautifully underscores its portrayal of Mumbai's exciting nightlife. Do. Not. Miss. 
2. Padded Ki Pushup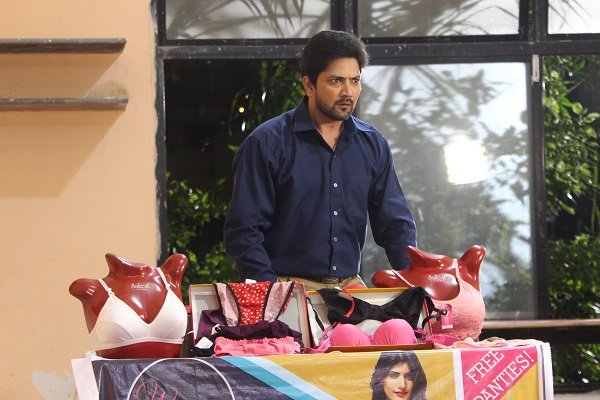 Not in the mood for something too serious? Well, lighten up. Because Padded Ki Pushup will literally "lift up" your spirits. Fun fact, it is Hungama Play's first Marathi original show. A comedy too, at that. This is one of those effortlessly hilarious shows (excellent subtitles by the way) that will have you clutching your stomach and guffawing at the everyday struggles of Aditya (Aniket Vishwasrao), our protagonist, a newly married man who, desperate to escape the clutches of unemployment, takes up a job as a lingerie salesman. Now, this would be okay, except that he is completely clueless about his work and has to hide the nature of his job from his wife Swara (Tejashri Pradhan) and the prying eyes of his disapproving mother-in-law. His only allies in his quest to excel at this new field of work is his well meaning but buffoonish friend Sunny and well, the internet… His mother-in-law's suspicions about his job and her resolve to catch him adds to the comic dizziness that is his life! Guys, if we can love K-Pop without subtitles, then an honest to goodness laugh fest in Marathi with awesome subtitles is a must watch. Enjoy!
3. Damaged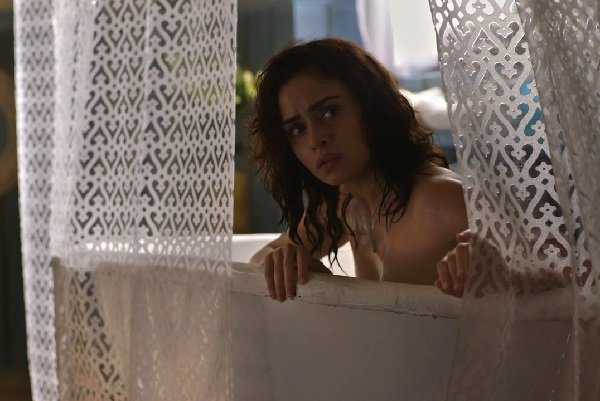 Now this is what I call a stellar show. Needless to say, it's cast, cinematography, pacing, scripting and direction is superb. That is not what makes it stellar. What makes it stellar is how this show deals with the concept of good and evil and how these are not binary concepts. This show tells us the tale of Lovina, the primiary antagonist who is a brutal, remorseless serial killer who fully owns and utilizes her sexuality to lure and introduce her victims to extremely grisly ends. Her seemingly loving, inviting and even caring exterior hides a desperately damaged and psychopathic interior. Her character is contrasted by the protagonist Abhay, an angry, ruthless and trigger happy cop who catches on to Lovina's trail of blood and murder and seeks to become her undoing. However, his character is not someone you can root for without thought, as he has no compunctions about bending the law or even abusing it in his search for "justice." This cat and mouse game between two hopelessly damaged souls, beautifully portrayed by the lead actors, will make you question everything you know.  
4. Hankaar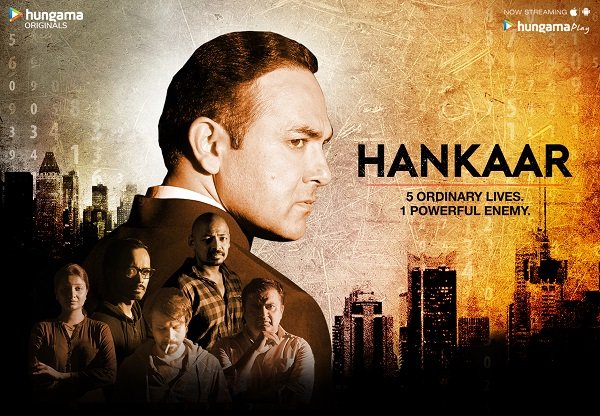 In Terminator 2, Sarah Connor carves this line into a table, "No fate but what we make." This show however, turns that line on its head and goes "No fate but what he makes." He is dreaded underworld Don, Z (Ujjwal Chopra), an immensely powerful yet shady figure for whom Mumbai is but a chessboard and its residents, mere pawns. On this chessboard are 5 seemingly unrelated characters who's destinies are interlinked, written by this mysterious villian for his own ends. Nisha, the daughter of a prostitute persuaded to rescue victims of child and sex trafficking, Pradeep, a real estate agent whose ambition turns his world upside down, James, a drug addict who wants a share of the pie, Mangesh, a speech-impaired man from a chawl who will do anything to escape poverty and Joy, an unassuming 30-something tech-wiz at the threshold of entering the world of cyber-crime. They don't know each other, but they soon will. Hankaar takes a sweeping look at the seedy underbelly of Mumbai and shows us a new dimension to the Maximum City many of us would never have seen before. Do check it out!
You can catch all these shows on Hungama Play. They're also available for free on the SHAREit app for Android. You're welcome!