For Indians, the passion for cricket is undying. We flock to cheer for our team whenever we get the chance, and that's the reason the Indian cricket team is never short of support even when they play away from home. 
This video featuring the Men in Blue throws light on the amazing performances we've seen this World Cup 'cause our moment is now. This was released as part of Daniel Wellington's latest campaign. 
And, the fandom has peaked this year with the team's amazing performances, so there's no reason to shy away from cheering the loudest! And none of our heroes wanted to be left behind, as the likes of Dinesh Karthik and Kuldeep Yadav teamed up with other celebrities to cheer for India as a part of Daniel Wellington's #OurMomentIsNow campaign!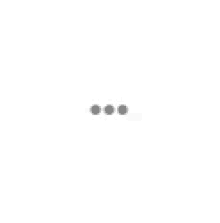 Ayushmann Khurrana's moment is now, and this post couldn't have been any more accurate...
Cricket unites India, as Radhika Apte rightly pointed out...
Speaking about the campaign, she said, "One thing about our country that is constant is cricket. Daniel Wellington's campaign is a perfect encapsulation of the emotion and passion that grips Indians all around the world, only emphasizing that this truly is our moment; to unite and cheer for the Men in Blue. I hope the team brings back the cup."
Soon enough, Indian cricketers started to chime in, starting with Dinesh Karthik...
He sounded pretty excited about it, and said, "The campaign aims to energize fans to spread cheer acting as a call to action to both the players and the nation, reminding us to stick together and cheer for India. The passion, the excitement and the special love for the sport can be seen across the country! I am thankful to Daniel Wellington for giving us all an opportunity to come together to celebrate the spirit of cricket."
Spin-twins Yuzvendra Chahal and Kuldeep Yadav couldn't hold themselves back either...
Kuldeep Yadav was extremely grateful to the fans for their support, and said, "The World Cup has always evoked strong emotions and it is extremely heartwarming to witness how campaigns like these unite the nation to celebrate their love and passion for the game! Daniel Wellington's campaign perfectly reflects every cricketer's passion for the sport. I am glad to have got a chance to be associated with it." 
This innovative campaign by Daniel Wellington not only inspired people from various walks of life to come together and cheer for India at the World Cup, but they also managed to strike the perfect balance between sports and fashion! They also organized an event called "A Day With DW" in Jodhpur, the blue city, which was the perfect setting to cheer for the Men In Blue. The special event was curated by Daniel Wellington for influencers, which included exclusive vintage and palatial experiences.
And ace speedster Jaydev Unadkat graced the event to cheer for the team...
How could a true-blue cricket fan, Neha Dhupia, resist from joining the style-cum-sporty bandwagon?
Not just that, they also released an exclusive Blue Cricket Bayswater watch for both men and women to mark the campaign, which is a strong blend of sports and fashion! Fans who buy the watch will also receive a limited-edition Cricket Fan Box that includes an exclusive Cricket Fan Collectible Card! Truly, as die-hard cricket fans, #OurMomentIsNow!
So, visit Daniel Wellington's website or their exclusive brand store to get your hands on one of these limited-edition beauties right now!