Sponsored by
ZEE CINE AWARDS
For someone who is a Bollywood buff, there's nothing more exciting than a star-studded award show. And why not? It features all the hottest actors, wearing the best costumes and delivering killer performances. The struggle becomes real when you have to choose between going out on a New Year's Eve or sitting in the comfort you of your home and fanboying/fangirling over your favorite stars. 
To ensure that you don't miss out on either, the good folks at Zee Cine Awards 2018 decided to air it on the 30th of December. And I must say, the yearly spectacle has only gotten bigger with amazing performances. Here's a list of things you should not be missing out on: 
1. Ranveer and his zany brand of madness.
Madness is the least you can expect from this guy. Ranveer will be delivering what can easily be classified as one of his craziest performances. Expect some jumping around, some bust-a-move, and all of it with that constant smirk on his face. 
2. Priyanka Chopra and her leap of faith.
Priyanka Chopra, who has been busy making a mark on Hollywood, will be coming back to deliver what can only be called a giant leap of faith. While she dances away on a few of her famous songs, Priyanka will also be seen doing some jaw-dropping stunts. Well, I am sure that won't be a problem for her. 
3. SRK, 'coz do we even need a reason?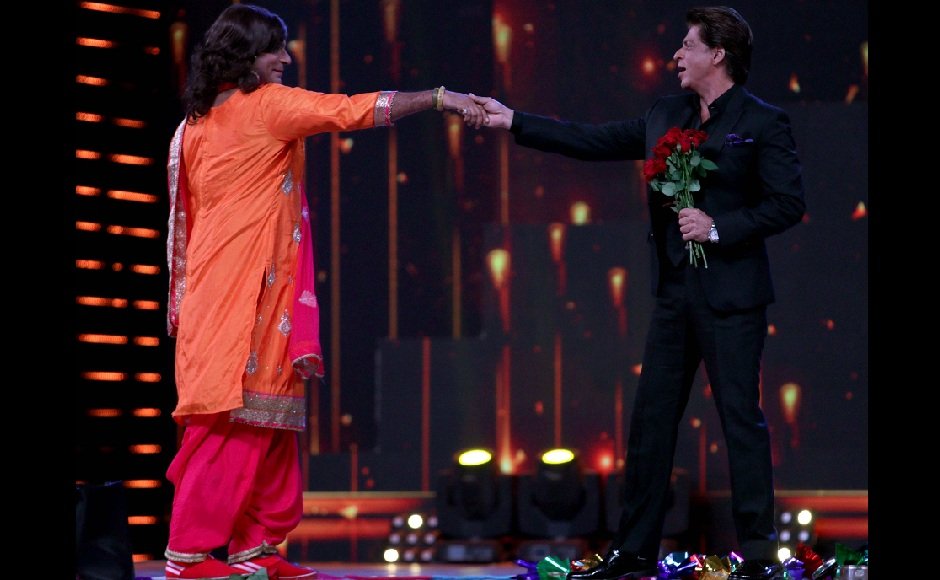 What are award shows without King Khan, his display of wit and the signature SRK pose? Nothing… simply nothing.
4. Karan Johar and his right amount of suave!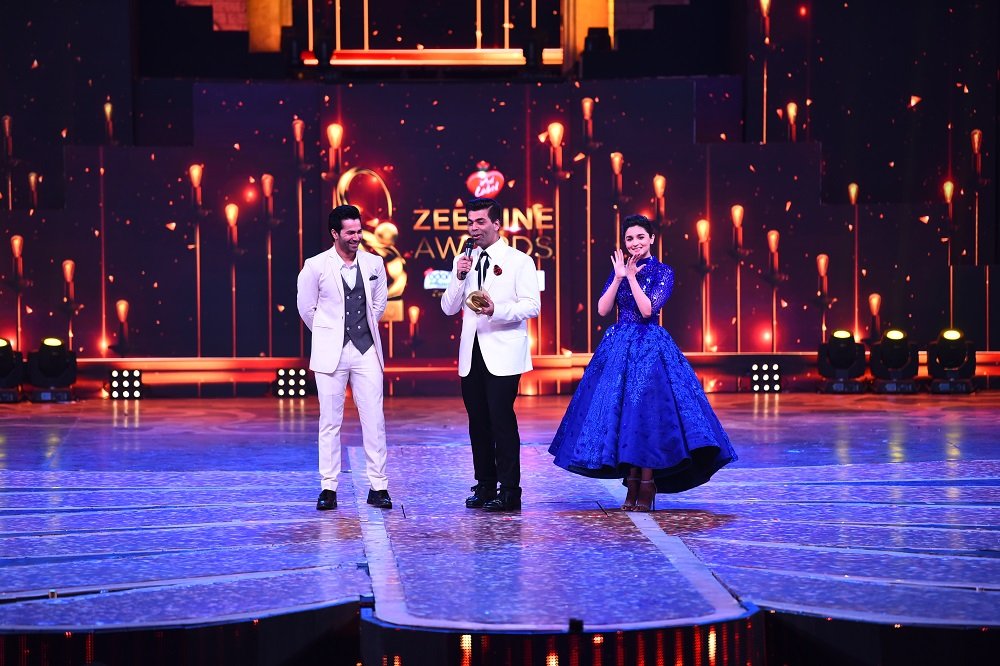 Let's be honest, Karan Johar's friendly banter with actors is always a fun thing to watch. This year, he will be seen making a joke or two with the Bollywood sensations including Alia Bhatt and Varun Dhawan. And of course, we can always take a moment to appreciate his impeccable sense of style.
5. Akshay Kumar and his #Basic entry.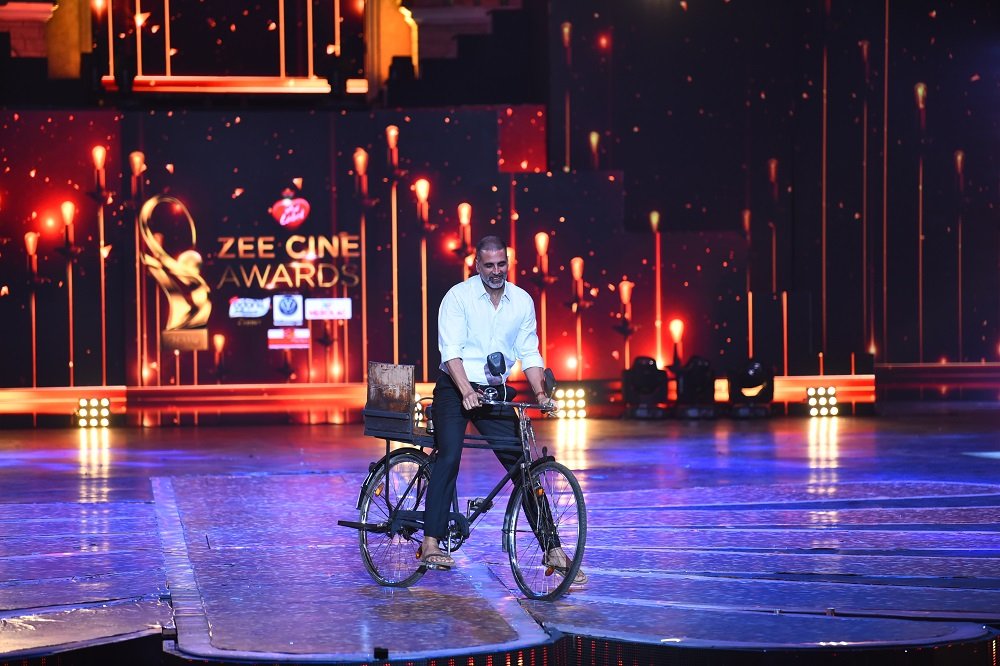 When it's Akshay Kumar, you don't really know what to expect. He can jump, glide, parkour his way to the stage. Although this time his entry is going to be rather simple, he'll be sporting his Padman avatar and will be seen riding a bicycle. 
6. The forever sizzling Katrina.
She can set fire to stage just by walking in, of course, but that's not all. Katrina will be performing her recent hits including Swag Se Swagat and I am sure we'll be copying her steps.
7. Jacqueline Fernandes and her charming stage presence.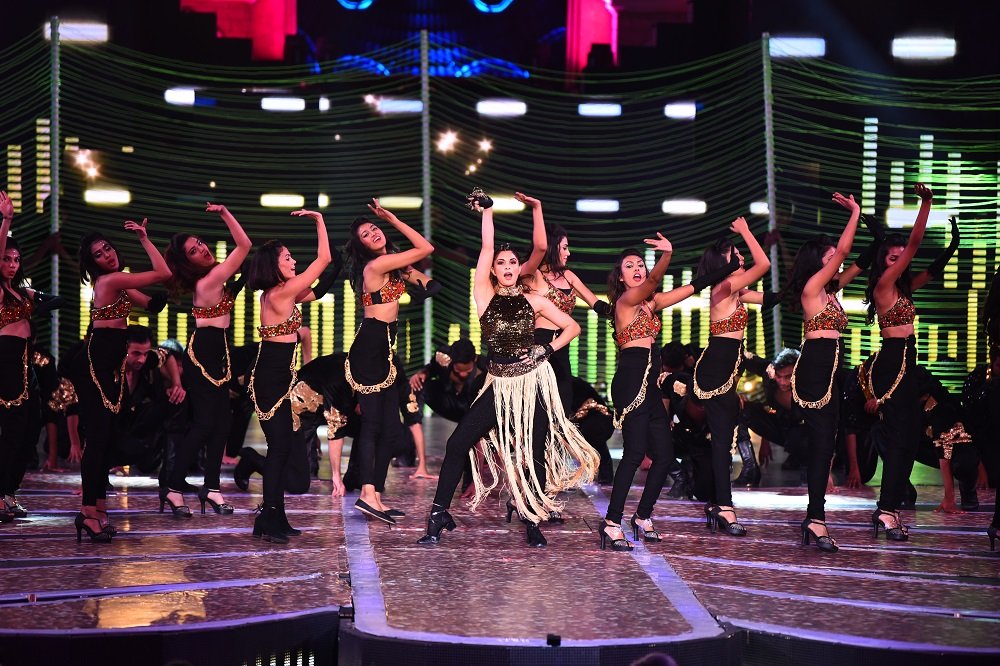 The amazing performer never fails to amaze us with her thrilling moves. You can easily expect a power-packed performance which she'll effortlessly deliver with a smile on her face. #Melting.
8. Sunil Grover, the funniest host there is. 
The mashoor Sunil Grover will be seen doin' his thang. His quips are funny enough to make the who's who of Bollywood laugh their heart out. 
9. Shahid Kapoor being, well, Shahid Kapoor
It's a universal fact that Shahid dances well, like reaaally well. And with age, this guy has only become more nimble-footed and it reflects in his performances. This time, his ten-minute performance will make its way to your soul!
With all these actors and their breathtaking performances, the show is definitely going to be a LIT affair, to say the least. The Zee Cine Awards airs on Zee Cinema on the 30th of December at 7:30 PM. So, make sure you are well stocked up with popcorn!