From the day AbRam was born, he has been winning our hearts with nothing but cuteness. Just look at him, he practically defines the word 'cool kid' and we all know where he inherited all his awesomeness from. Right? 
On Wednesday, during an IPL match in Kolkata, while everyone was busy watching the match, one couldn't help but notice the little kid having fun with his superstar daddy Shah Rukh Khan. The stadium went so crazy that it almost looked like people came there to watch the father-son and not the game.
If you've missed it don't worry, check out the photos right here:
He may be just 3, but he still knows how to pose when all the cameras are on you.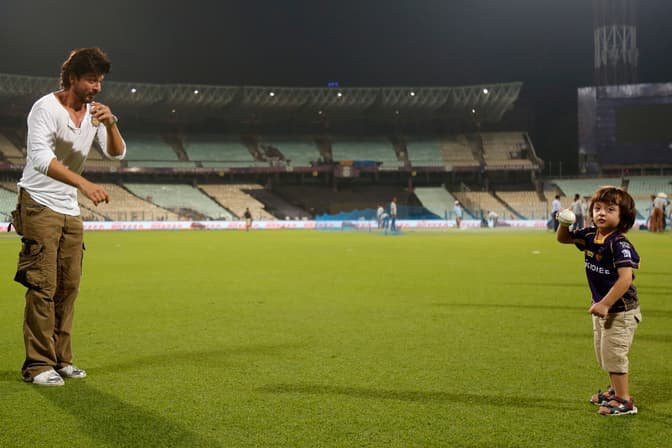 Someone give a medal to that kid for being so cute!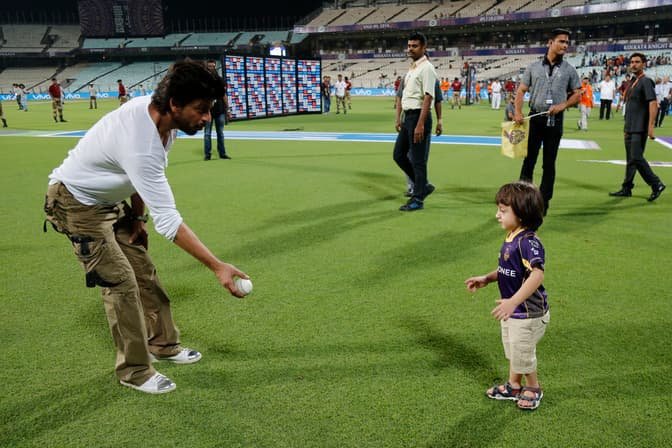 Not a bad throw AbRam!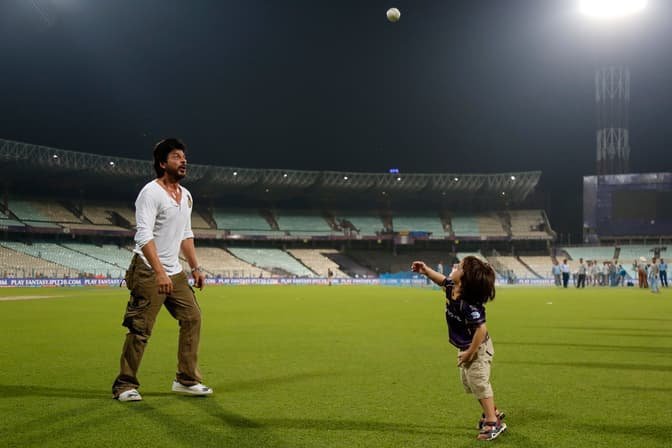 Stop and stare while I get all cute !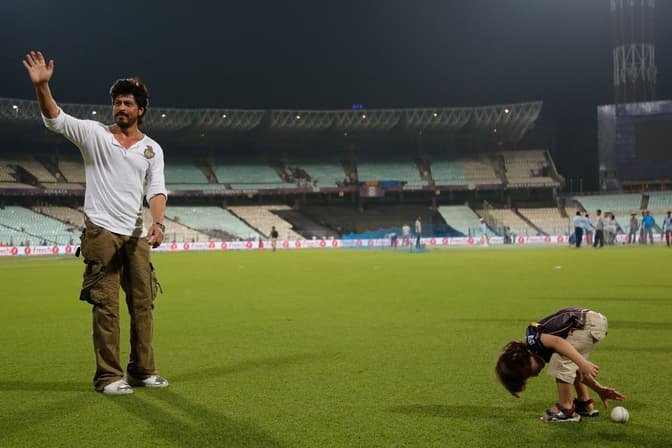 Time to go back to daddy now!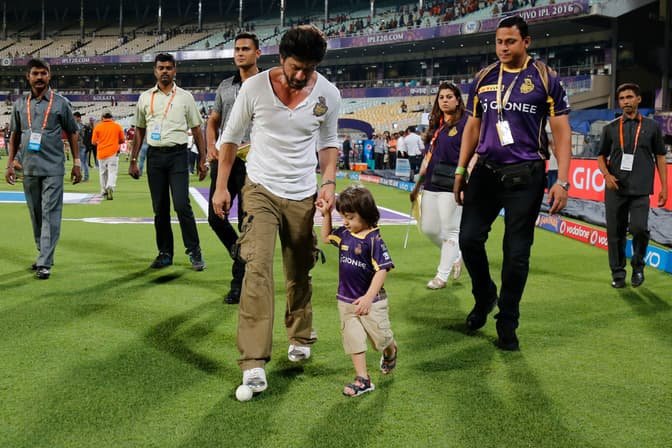 If that wasn't enough look at the two goofing around in this video:
You just can't stop smiling watching this… SRK goofing around with AbRam post match 💜 pic.twitter.com/reJRiiLxai

— SRK Universe (@SRKUniverse) May 4, 2016