With the rise of Twitter, expressing your opinion to the world is not a difficult task anymore. 
Be it celebrities or common folks, like us, everyone's on Twitter and everyone has an opinion on everything. And with many opinions floating around, at all times, it is only natural that there will be disagreements. But sadly, we don't know how to agree to disagree. 
Taking offense has become our go-to reaction for everything that doesn't fit our ethos and if we feel offended, we make sure the world knows about it.
Such instances are plenty and our rate of getting offended is only increasing with every hour.
We're just into 4 months of 2017 and yet, we, Indians, have gotten offended by 26 different incidents! 
Don't believe me? Here's the list:
1. The alleged remarks of Snapchat's CEO
Allegedly, the CEO of Snapchat, Evan Spiegel said, "This app is only for rich people. I don't want to expand to poor countries like India and Spain." And this statement came to light after the lawsuit filed by one of the company's ex-employees was made public. 
We got so offended that #UninstallSnapchat started trending on Twitter, the app's rating went down to one star and even supermodel Miranda Kerr, Spiegel's fiancée was trolled on Twitter.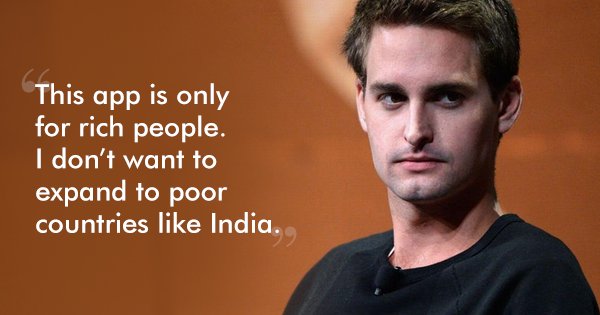 2. Sonu Nigam's tweet against forced religiousness
Sonu Nigam's tweets over the 'forced religiousness' and the usage of loudspeakers at places of worship offended many. 
But because his first tweet was about the morning azaan, it displeased many citizens who follow the religion.

3. Katy Perry's post on Instagram
Katy Perry shared an image of Goddess Kali on her Instagram with a caption "current mood" but this didn't go well with us. Her fans from India felt that she had hurt religious sentiments and of course, they started abusing her right away. 
The image is still up on her Instagram profile though.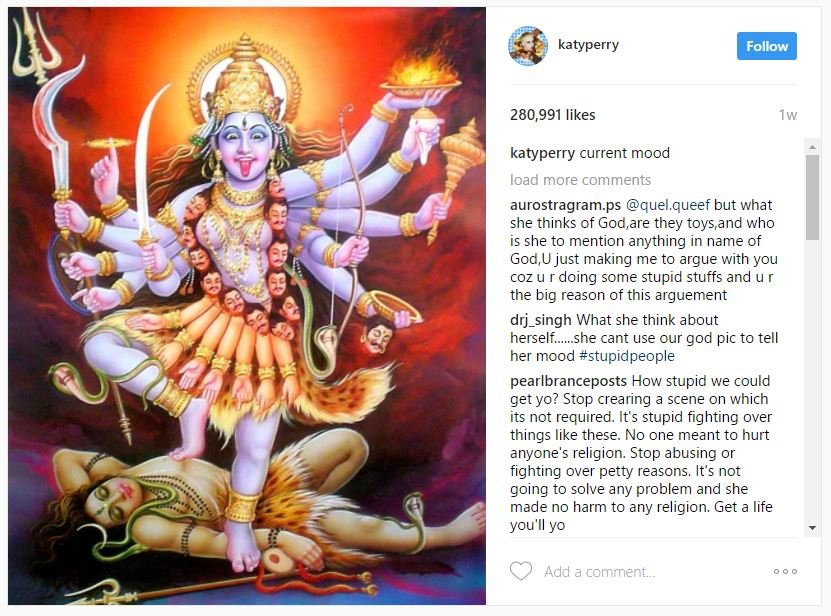 4. Delhi Metro commuters offended by the presence of a 'Muslim' man
Two young men travelling in the Delhi Metro were apparently so offended by an old man, they asked him to go back to Pakistan. 
As per a Facebook post, the young men refused to give up their seat to an elderly gentleman because he 'looked like a Muslim man'. The argument heated up and the young men even gathered some supporters from the crowd.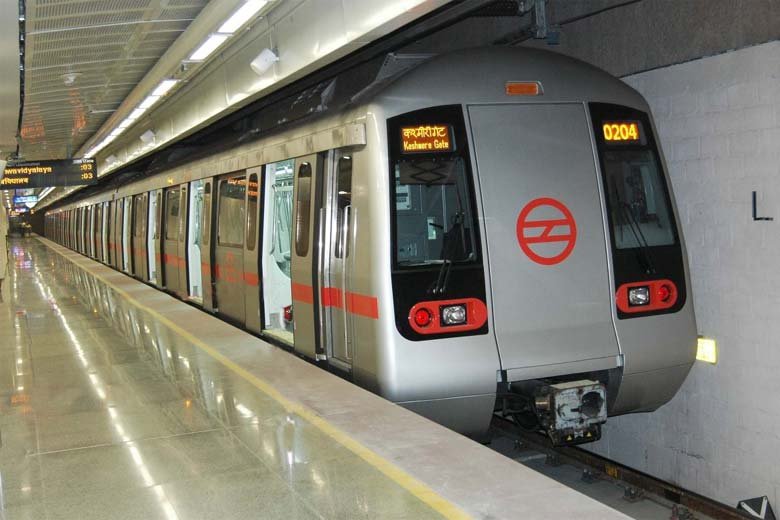 5. Musicians got offended by Sonakshi Sinha's inclusion in the Justin Bieber concert 
Singer Kailash Kher was reportedly upset with Sonakshi Sinha's inclusion in the upcoming Justin Bieber concert. 
The singer raised a point that inclusion of singers who have worked for years on their craft should be given this opportunity. Musicians like Armaan Malik, Amaal Malik and Sona Mahapatra jumped on the issue supporting Kher and finally, Sinha announced that she was actually not a part of the concert.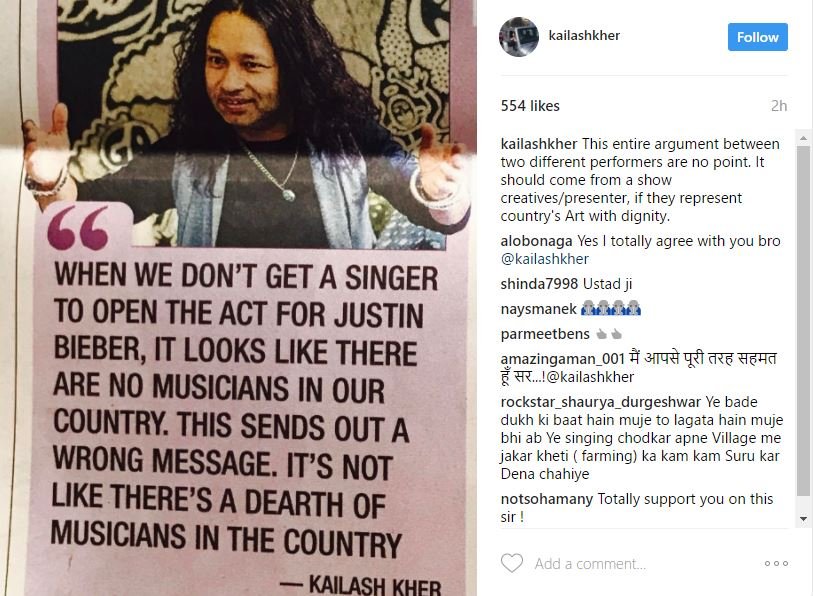 6. Environmentalists got upset over a Gujarat tourism ad
The ad in question had a caption that read, "race with beautiful neelgai, the Indian wolf, Pelicans, the Desert Fox… Wild Ass at Little Rann of Kutch." 
Members from Wildlife Institute of India and Nation Board for Wild Life got upset with the ad as it put some endangered species at risk. The commissioner who approved the ad later said that the phrase 'Come race with' was just a catch phrase and they never realised that anyone would interpret it literally.

7. People got offended after a magazine cover was allegedly 'destroying Tamil culture'
A Toronto-based, South-Asian bridal magazine offended many of its subscribers after they put this picture on their cover. The bride's outfit was considered 'offensive' by many and was called out for 'destroying Tamil culture'. 
8. Indian tweeple got offended by Gordon Ramsay's comment on an Indian dish
Gordon Ramsay has been roasting people on Twitter and television for a long time now. People from around the world tag him in their food pictures and ask him to comment on it. 
But this one time, after Ramsay called this dish "prison food", South Asians took it like as a personal remark and started replying to his tweet.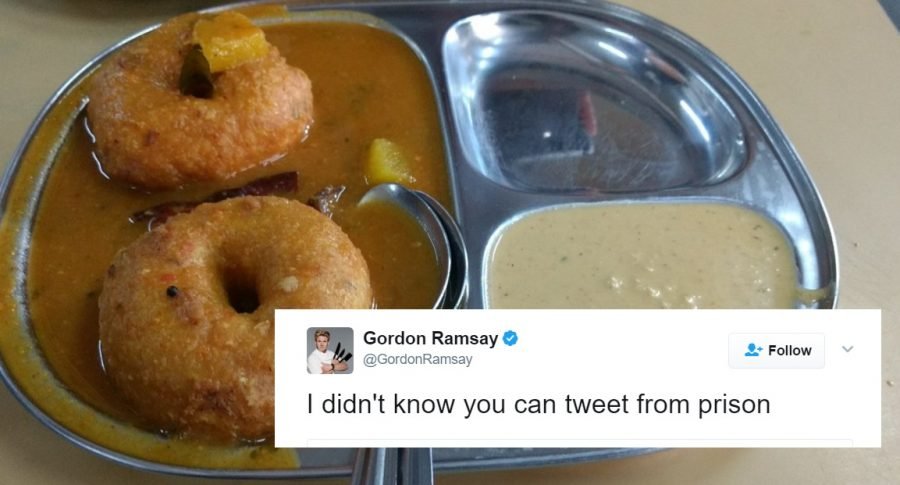 9. Chetan Bhagat's book to be included in Delhi University's syllabus
The inclusion of Chetan Bhagat's popular book, Five Point Someone, upset many students across many universities. Bhagat's books are widely sold across the country but aren't popular amongst the elites and thus, this inclusion came as a shock.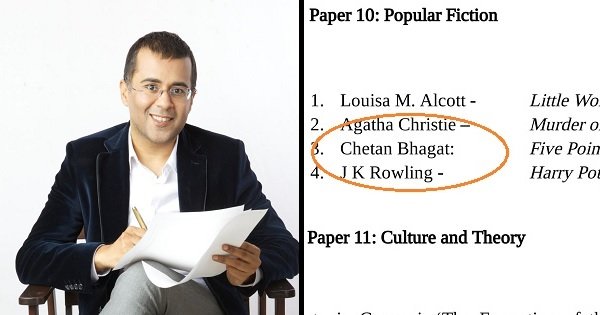 10. Ex Bigg Boss contestant Sofia Hayat's tattoo hurt people's religious sentiments
Sofia Hayat raked up a huge controversy after she got the Swastika tattooed under her feet. 
This was considered offensive by religious groups and a complaint was filed against her for hurting religious sentiments.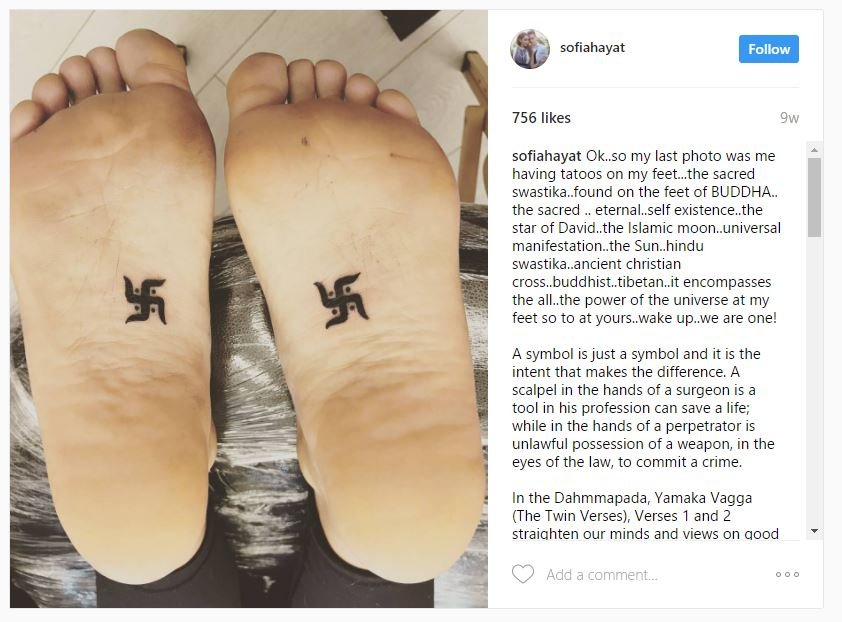 11. The Shia Community was offended by a scene in Raees' trailer
After the trailer of SRK-starrer Raees came out, the Shia community was offended with a few scenes that disrespected their customs.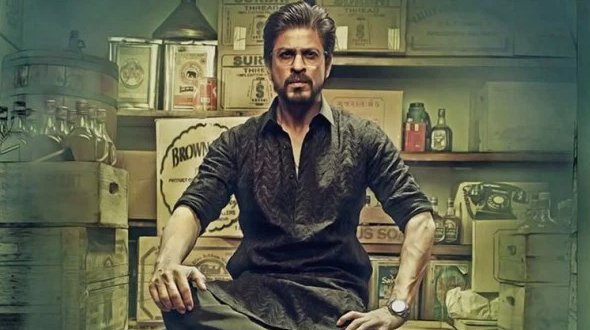 12. Shiv Sena got offended by a painting at IIT Bombay
Shiv Sainiks were offended by a painting of Lord Hanuman at the campus of IIT Bombay and pressurised the students to whitewash the wall. 
The painting had Lord Hanuman wearing glasses, holding a pen, wearing shorts, slippers and headphones. Shiv Sainiks found the painting inappropriate and got it removed.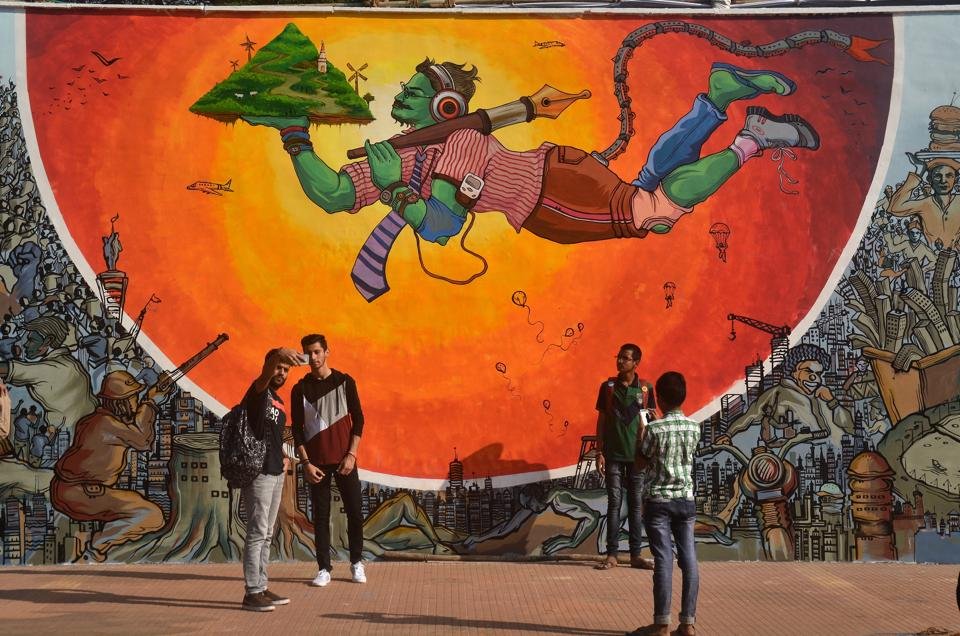 13. Censor board got offended by the film, Lipstick Under My Burkha
The CBFC rejected the film because they found it 'lady oriented' and gave reasons like 'contanious sexual scenes, abusive words, audio pornography and a bit sensitive touch about one particular section of society'. 
The film was applauded at various international film festivals but is still awaiting a release date in India.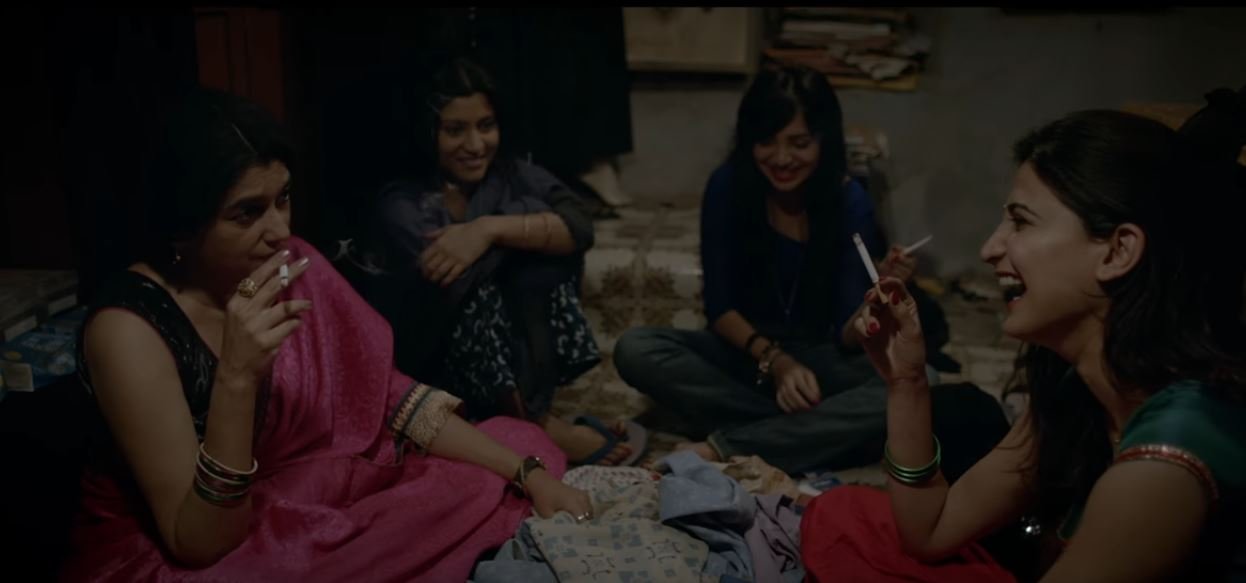 14. Gautam Gambhir offended many after incorrectly defining Indian flag
Gautam Gambhir's tweet after the CRPF jawans were attacked in Kashmir had his version of the definition of the Indian flag. The tweets said, "Anti-Indians hav forgotten dat our flag also stands 4: saffron – fire of our anger, white – shroud for jihadis, green – hatred 4 terror." 
Many people were offended about this definition which they claimed was incorrect. The definition that has always been taught in schools is: saffron for strength, white for peace and green for auspiciousness of the land.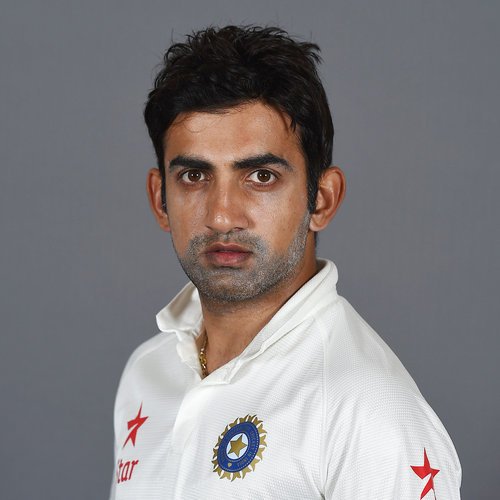 15. Indian cinema fans were offended by Akshay Kumar's National award win for Rustom
Akshay Kumar's win for Rustom was highly debated as cinema viewers found it really unfair that a mediocre performance was awarded the highest honour. 
It was implied that the presence of director Priyadarshan (who has worked with the actor previously) influenced the jury.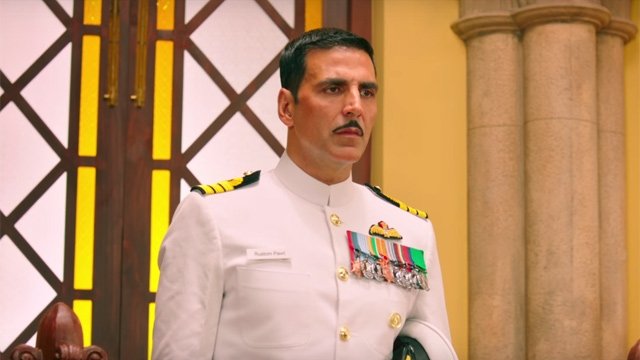 16. Zara offended MNS for selling Pakistani products
A few members of MNS's student wing allegedly barged into a Zara showroom in Mumbai and threatened the authorities against selling garments manufactured in Pakistan. 
This came after Pakistan's decision to execute alleged Indian spy, Kulbhushan Jadhav.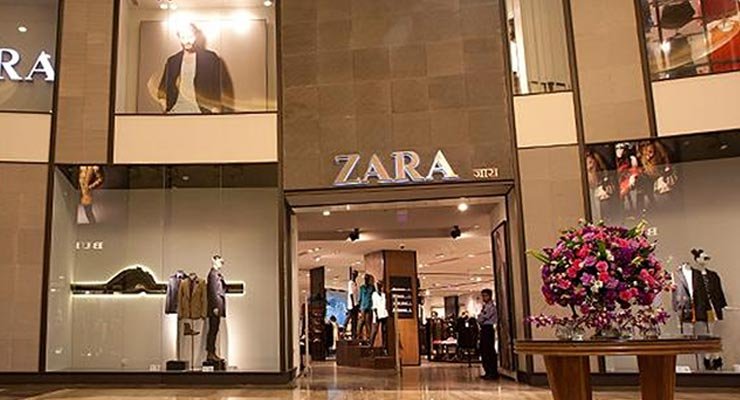 17. Karni Sena was offended by Sanjay Leela Bhansali's upcoming film
Sanjay Leela Bhansali's upcoming film, Padmavati, offended the Karni Sena in Rajasthan. 
The film maker was slapped and beaten on the sets of his film. The outrage was over misrepresentation of historical facts in the film and it only stopped after Bhansali gave a written assurance to the body.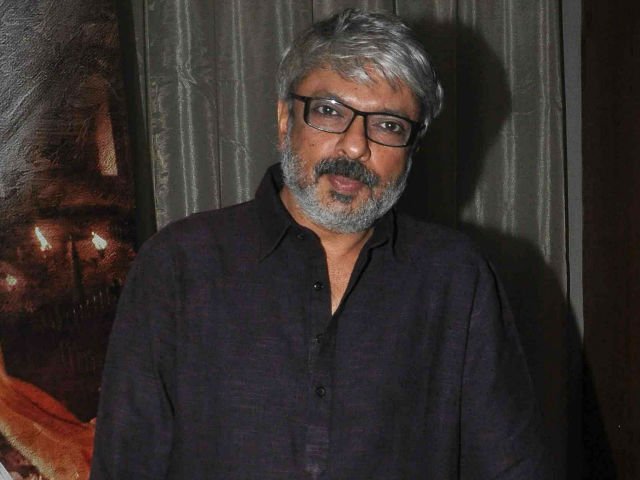 18. Lawyers were offended by the title of Jolly LLB 2 
A petition was filed against the title of the film and asked the makers to drop LLB from the title. The complaint said that the film mocked the profession and it offended the community of lawyers as well as the legal profession.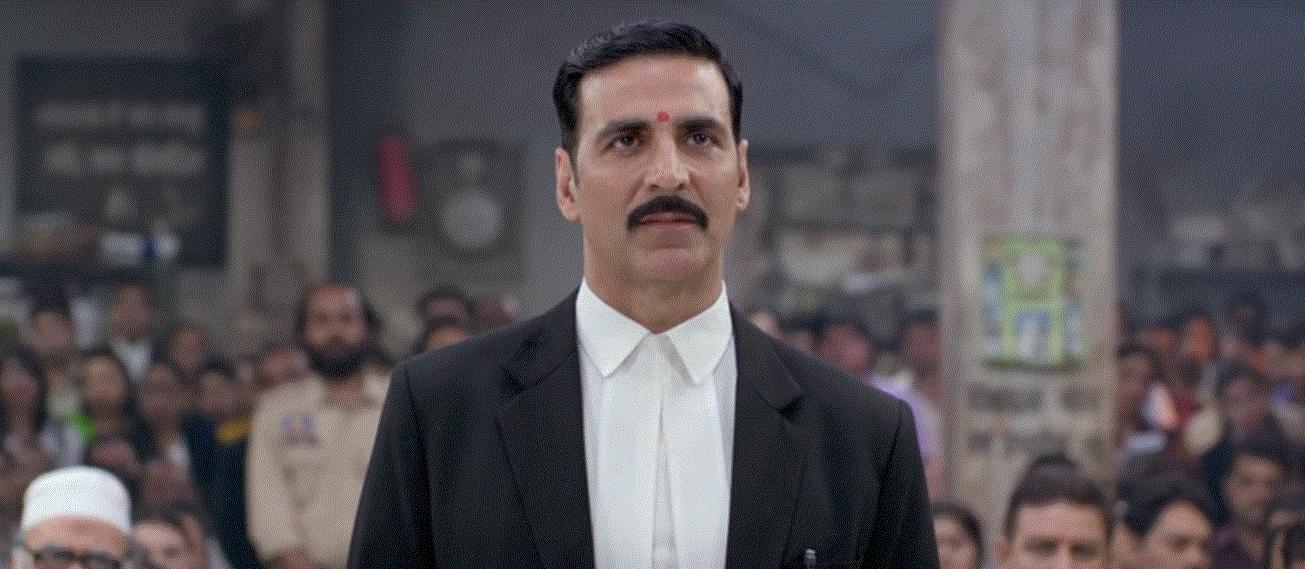 19. Amazon sold doormats with the tri-colour and Sushma Swaraj (along with many other Indians) was 
Sushma Swaraj was angered by Amazon when they sold doormats with the National Flag and many Indian felt they were offended by this product. 
Amazon had to discontinue the product sales immediately.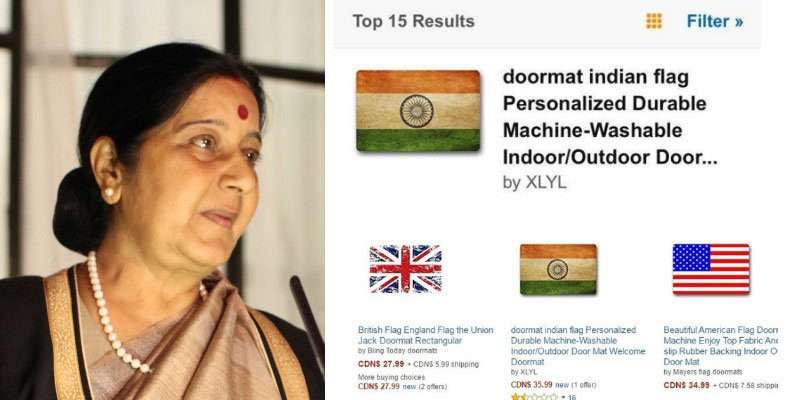 20. Kannadigas offended by actor Sathyaraj's statements
Nine years ago, actor Sathyaraj had allegedly made a few comments which were considered derogatory by the people of Karnataka. The video of this footage went viral recently and the release of the film was threatened. 
Sathyaraj apologised for his comments later.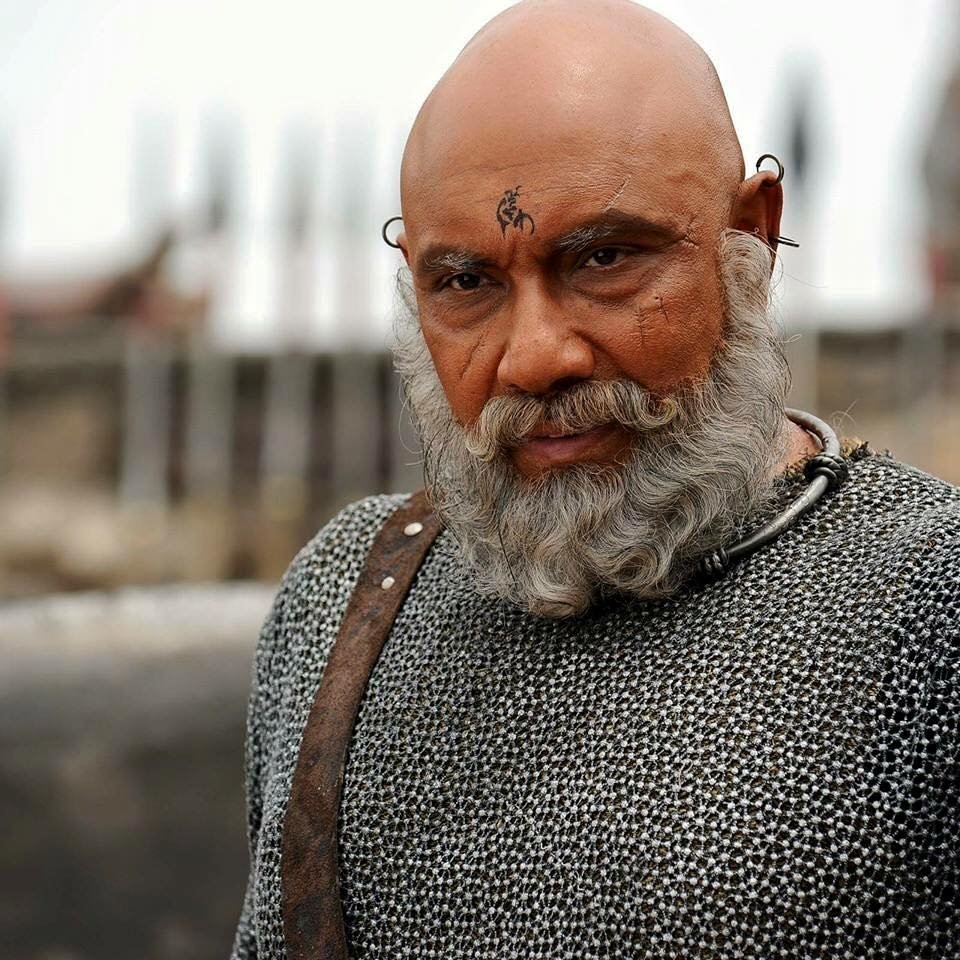 21. ABVP got offended by a seminar at DU's Ramjas College
Umar Khalid was called as a speaker at the college which offended RSS' student wing, ABVP. Protests broke out immediately, leading to violent acts inside the college. 
The students were threatened and some of the teachers were brutally treated in the process.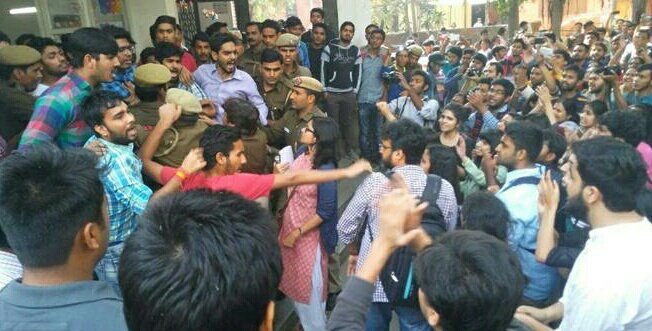 22. The Censor Board was offended by the content of Danish Girl and cancelled its TV premiere
The Oscar-winning film was given an 'A' certificate for its theatrical release by the CBFC but the film's television broadcast was cancelled as it was considered unsuitable for children.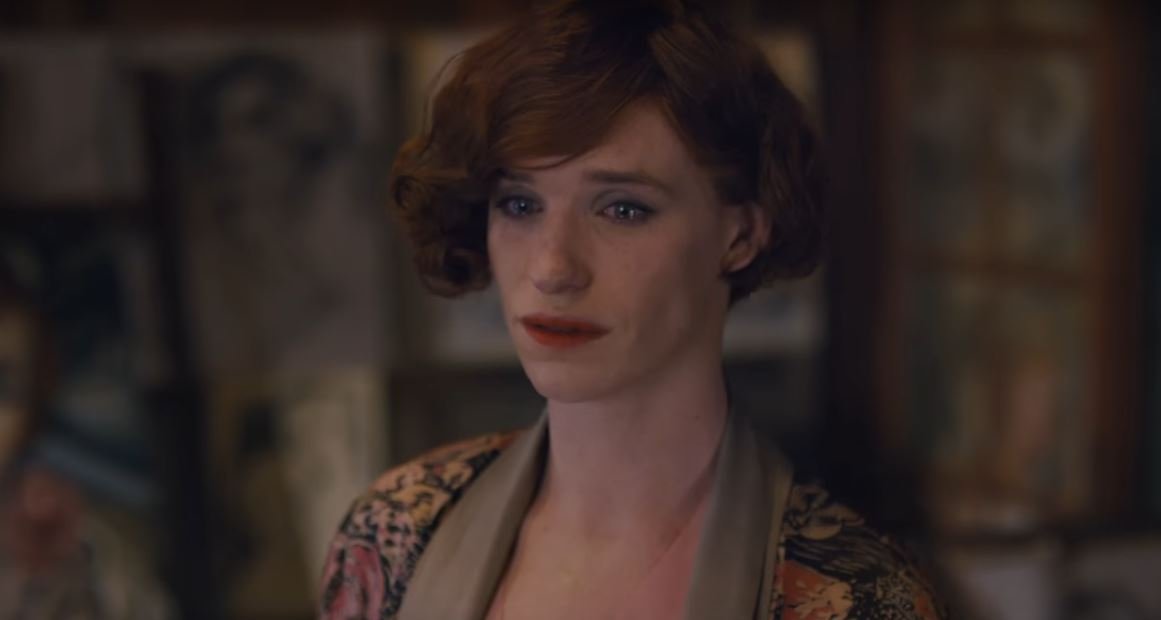 23. CBFC was offended by Hanuman Chalisa in the film Phillauri
The film's ghost wasn't warded off even after the characters recited 'Hanuman Chalisa' and the CBFC felt that this might offend the viewers. 
In light of protecting religious sentiments of Hindu groups, the CBFC asked the makers to remove it from the film.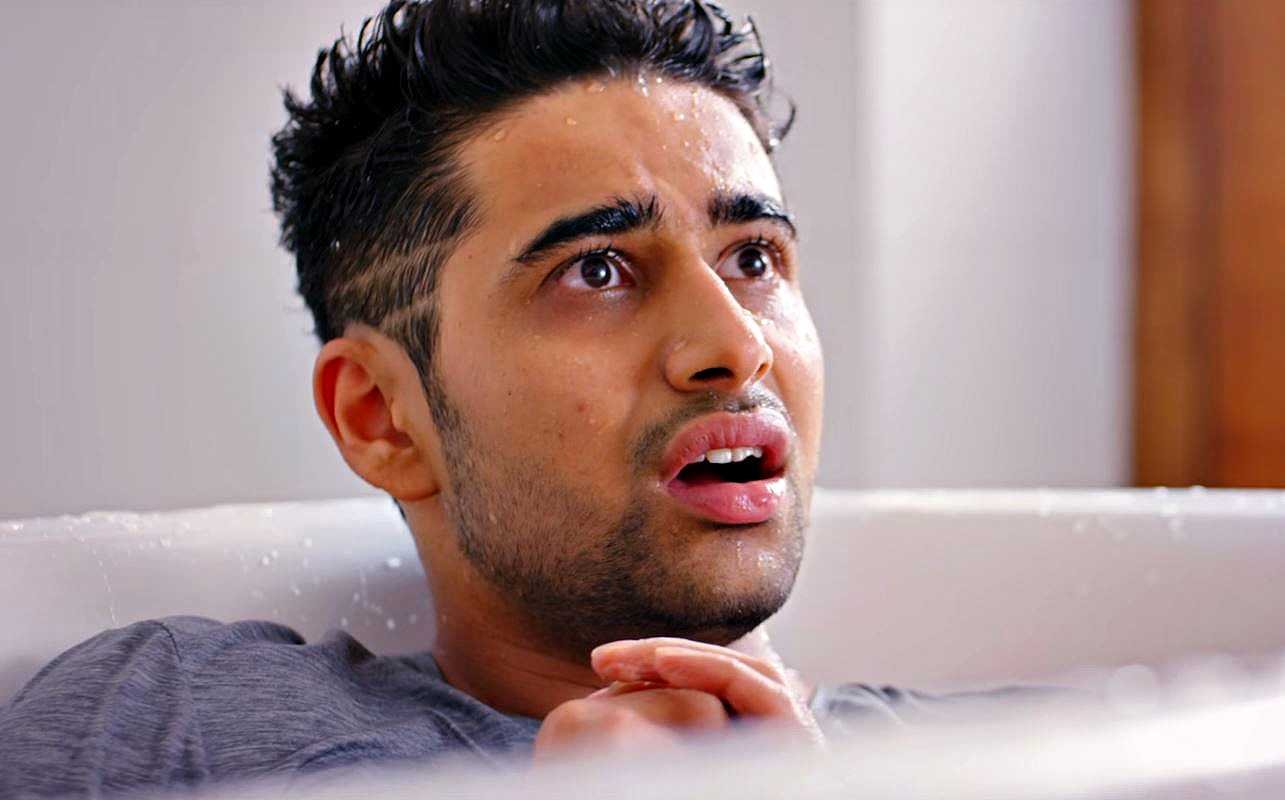 24. Dangal actress, Zaira Wasim, offended many Kashmiris by her 'actions'
The actress posted a confession on Facebook asking for forgiveness for her actions and asked the Kashmiri youth to not follow her footsteps. This offended many religious groups as they felt that Zaira was not presenting their community in a good way.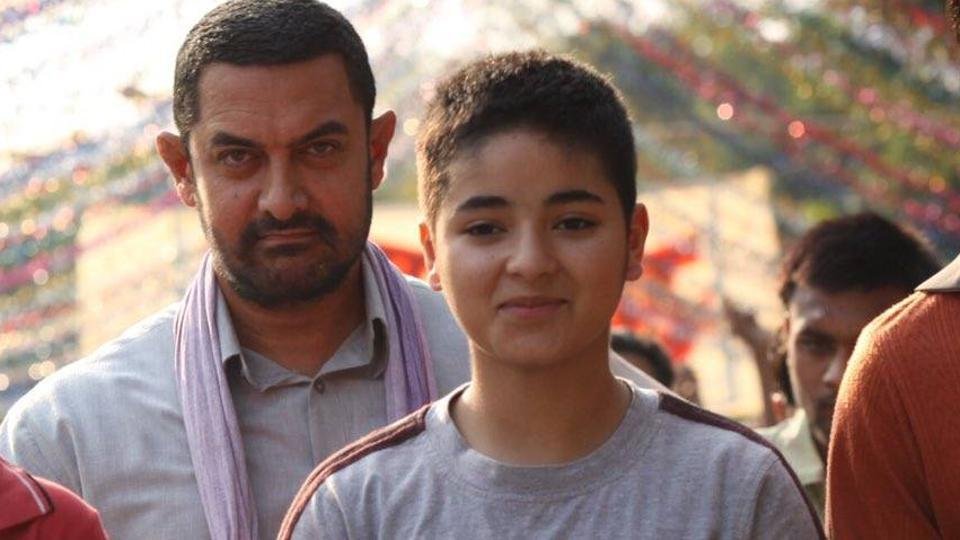 25. Shobhaa De's remarks over fat-shaming a cop sparked controversy
This tweet by Shobhaa De was considered offensive by many. It was concluded that her caption was fat-shaming the man in the picture and was considered highly insensitive.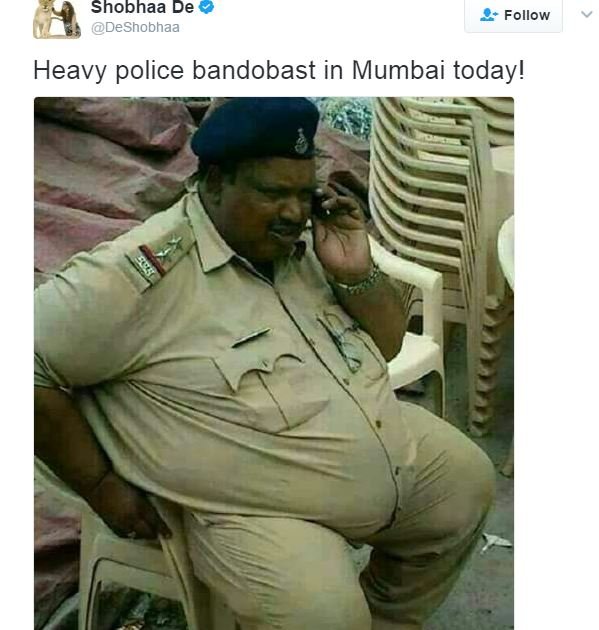 26. Mira Rajput's stand on being a stay-at-home mother offended those who are not as privileged as her
Mira Rajput sparked off a controversy after she proudly gave a statement that she was a proud homemaker and a stay-at-home mother. Her statement was considered insensitive by those who don't have a choice of being a stay-at-home Mom and have to go out and work. 
The statement was considered elitist.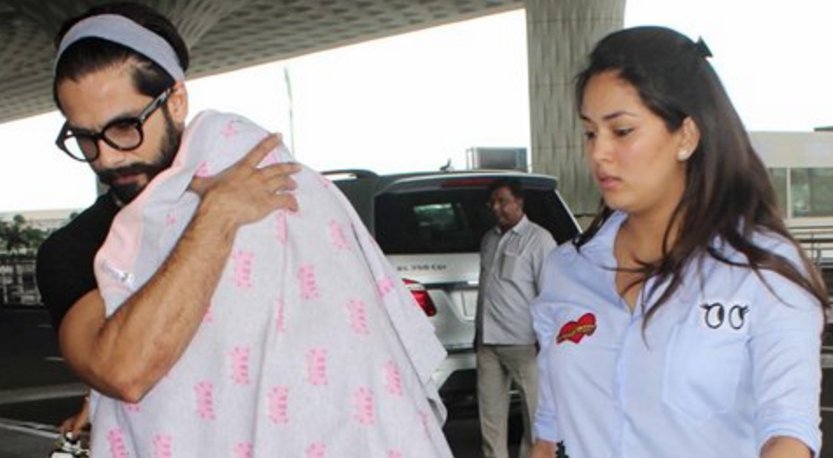 Have we missed out on any? Let us know in the comments below.