At last, Virat Kohli's edition of Breakfast With Champions was finally released and looks like it was worth the wait since Kohli was at his candid best. Anushka Sharma, Sachin Tendulkar, MS Dhoni, the man talked about everybody in his own inimitable style. And gave us some super cool learnings in the process.
Check 'em out.
1. That he calls Anushka Sharma his 'lady luck' and he owes a lot her.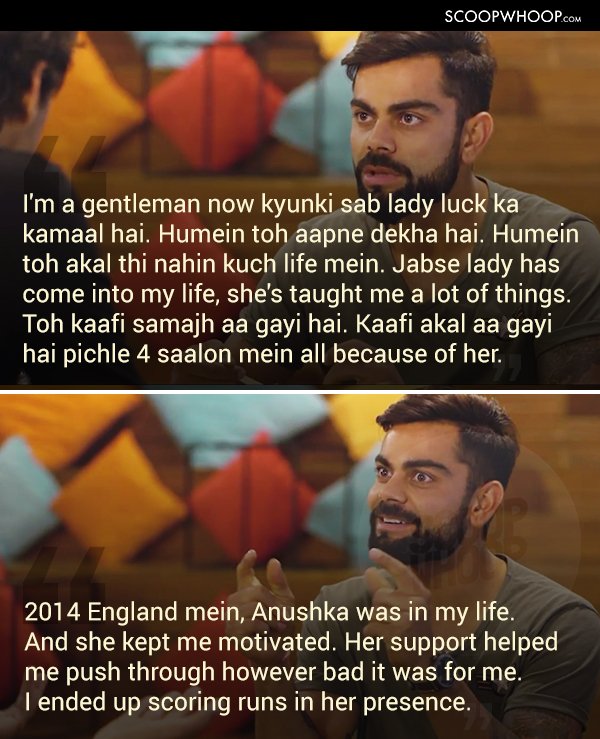 2. That only Punjabi songs are played in the changing room and there's a reason behind it.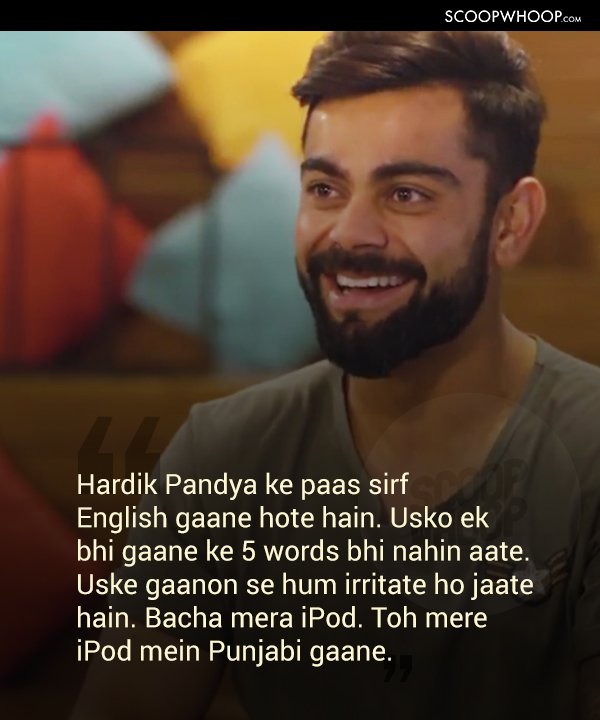 3. So this is what 'patola' means.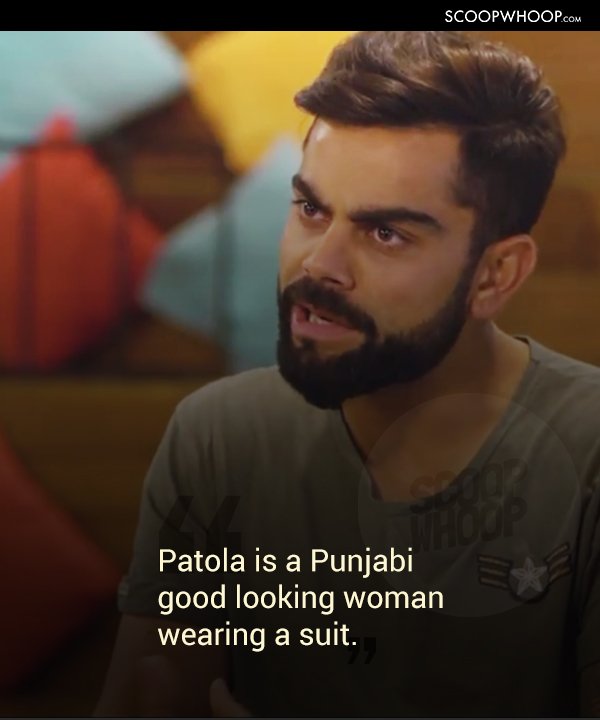 4. That he spends 4 hours in the gym during the off-season to maintain fitness.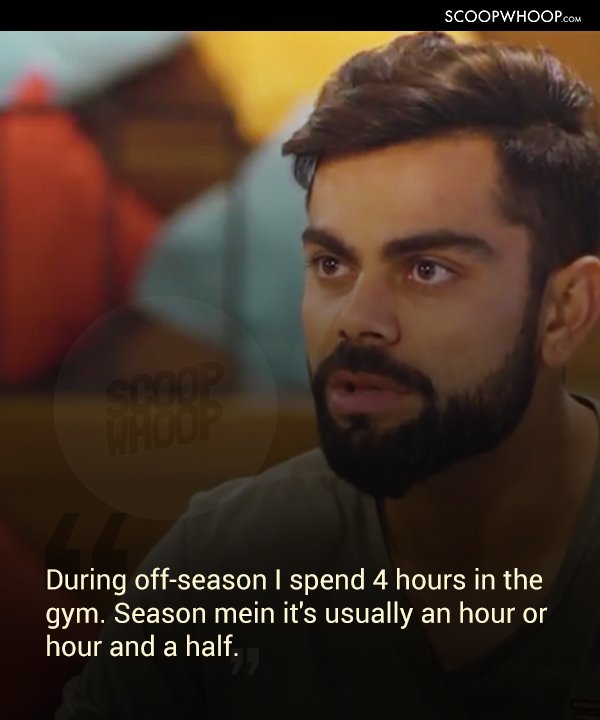 5. That his school canteen wasn't very different from our school canteens.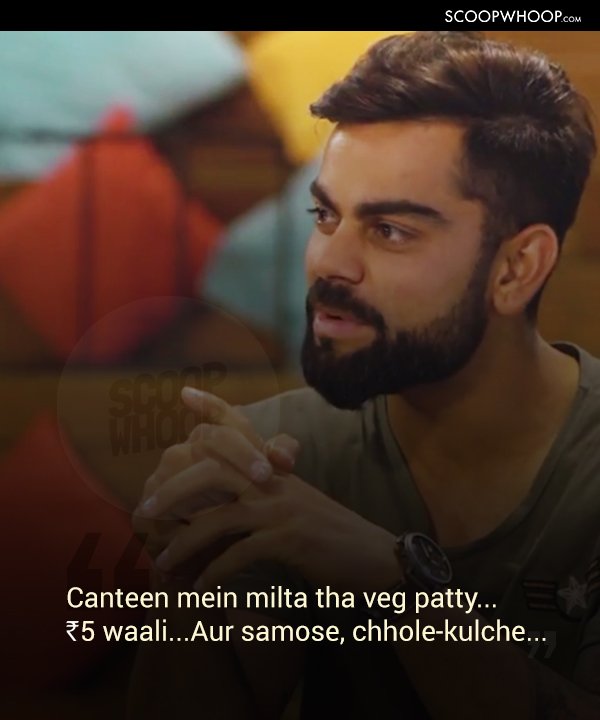 6. That these are the 3 most memorable moments of his playing career.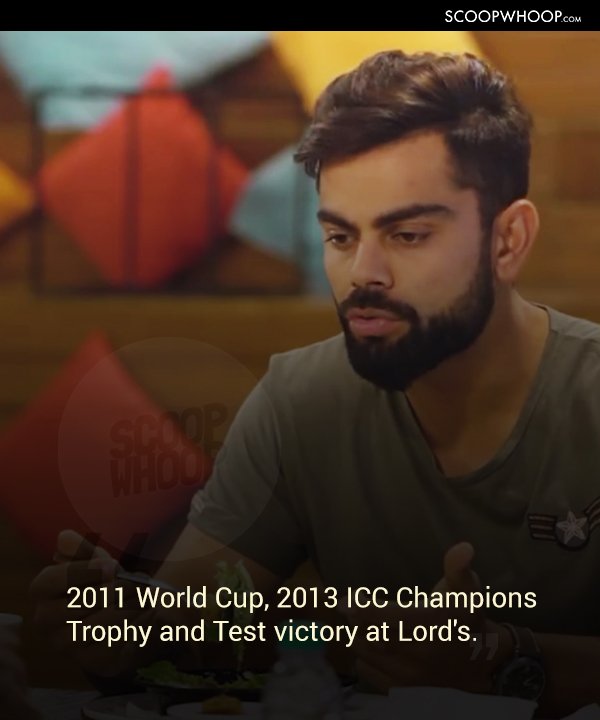 7. That this is what he'd love to eat on his cheat day. Seriously, just one dish though?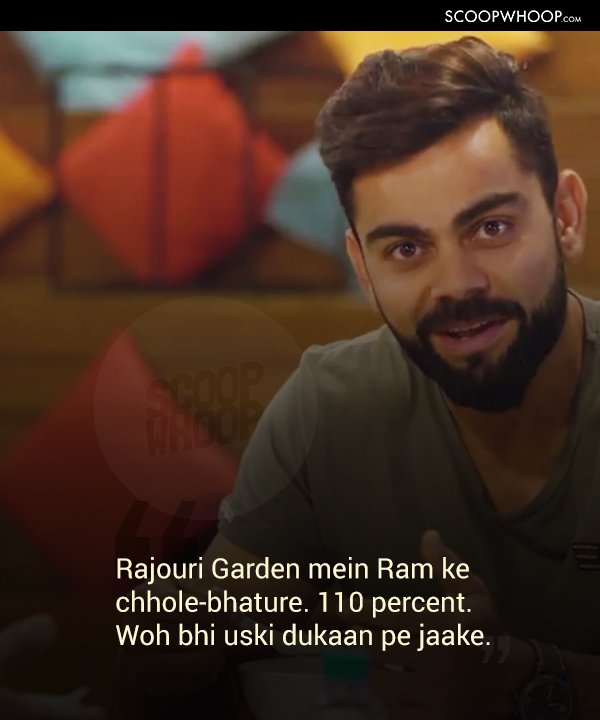 8. That Hardik Pandya is a 'lost' soul.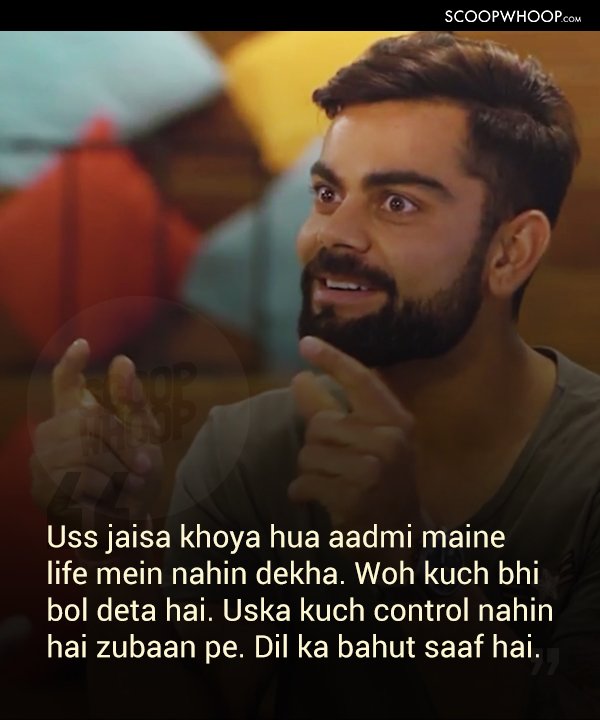 9. That MS Dhoni is as cool as he appears to be.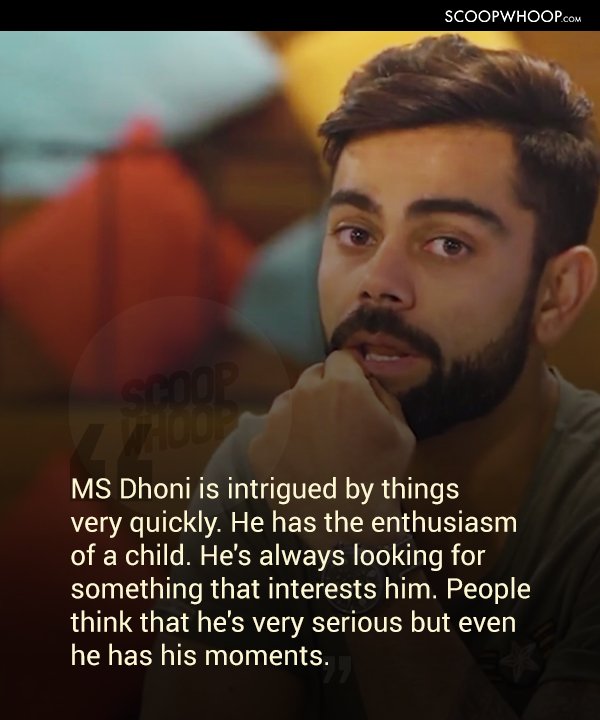 10. That Rohit Sharma is a man of many talents.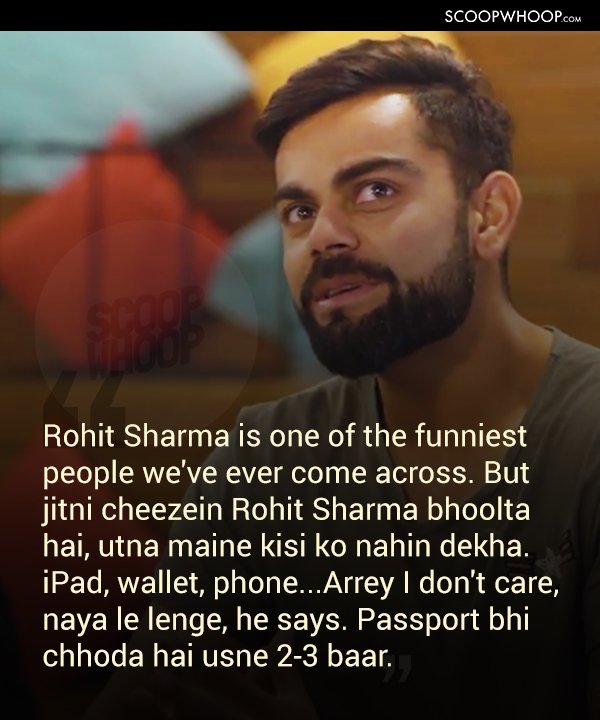 11. That Zaheer Khan was the first person Virat went to for relationship advice.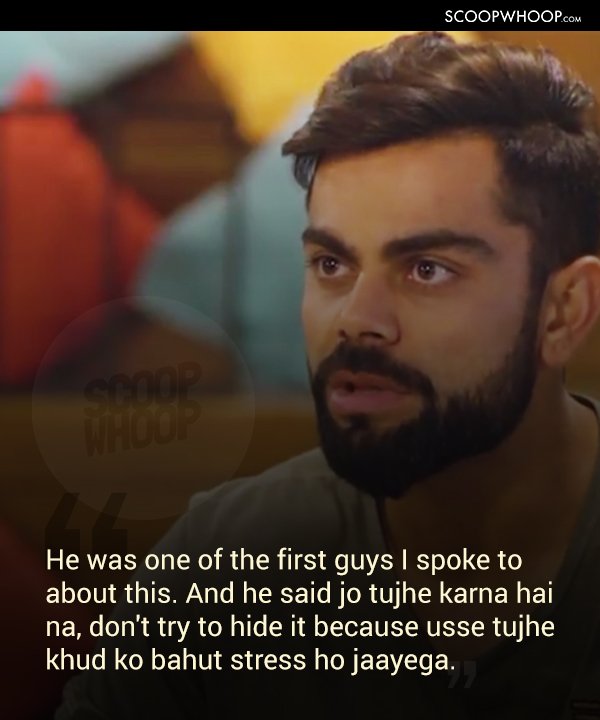 12. That Shikhar Dhawan loves 'notebooks'.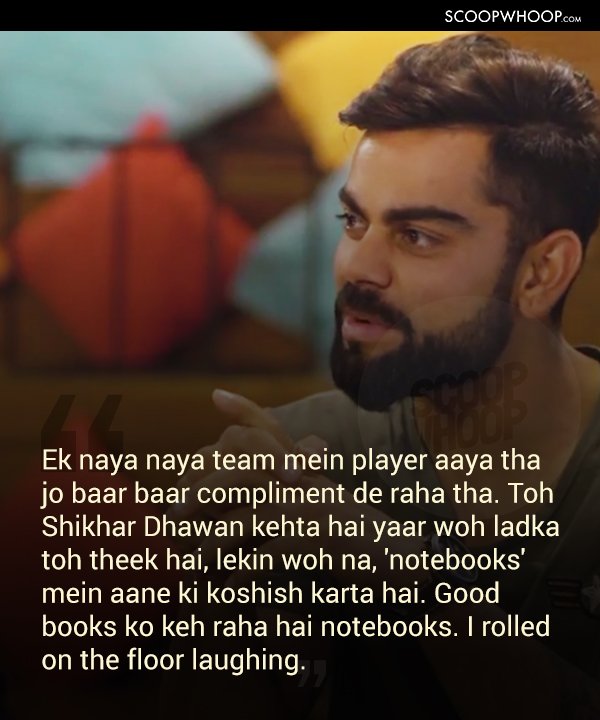 13. That he hasn't eaten butter chicken and naan in 4 years! We feel you brah…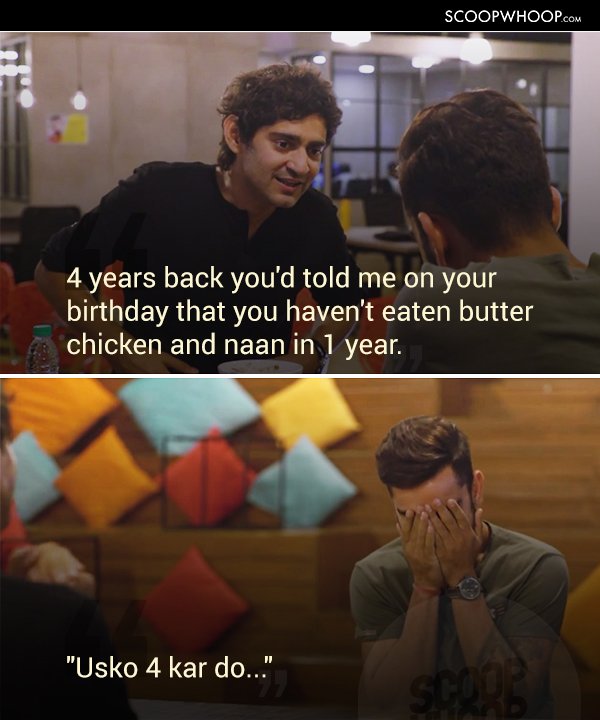 14. That Yuvraj Singh has a quirk of his own.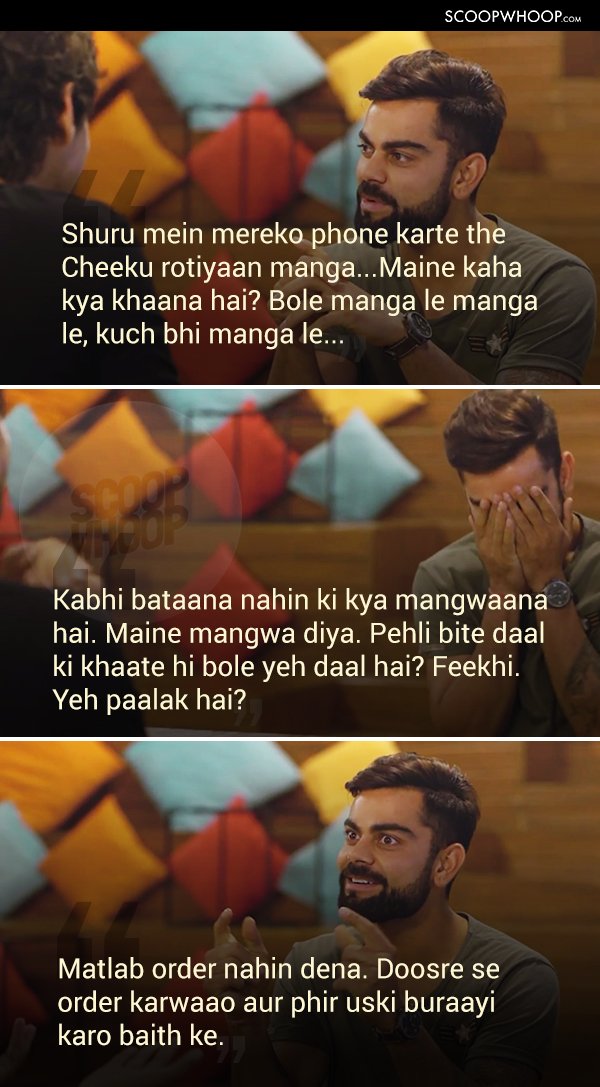 15. That he loves to have a big breakfast.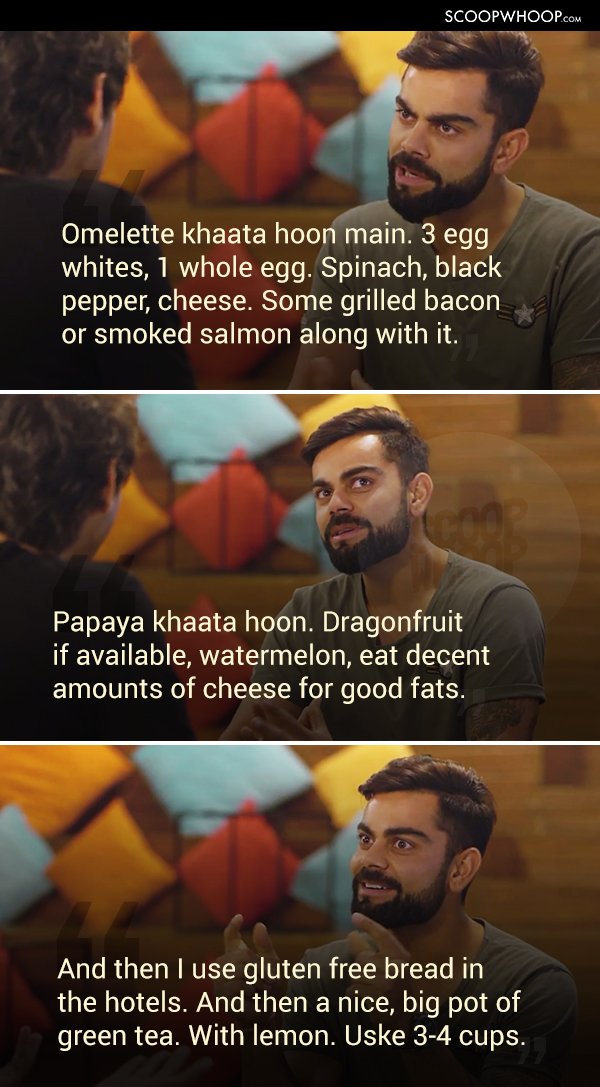 16. That he ended up revealing a little more than his cricketing abilities once.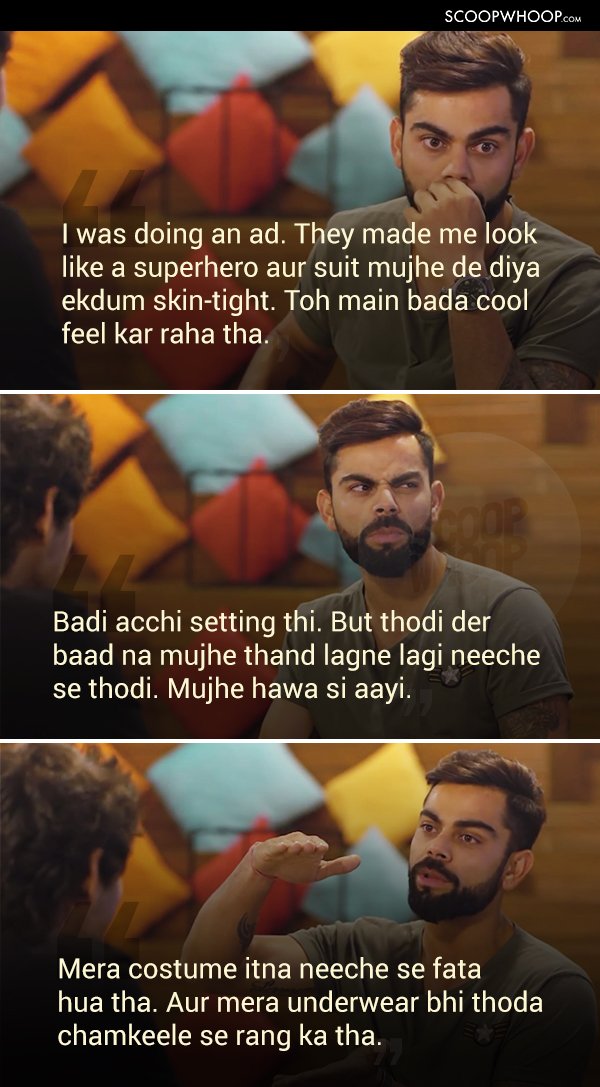 17. That even umpires are scared of Chris Gayle.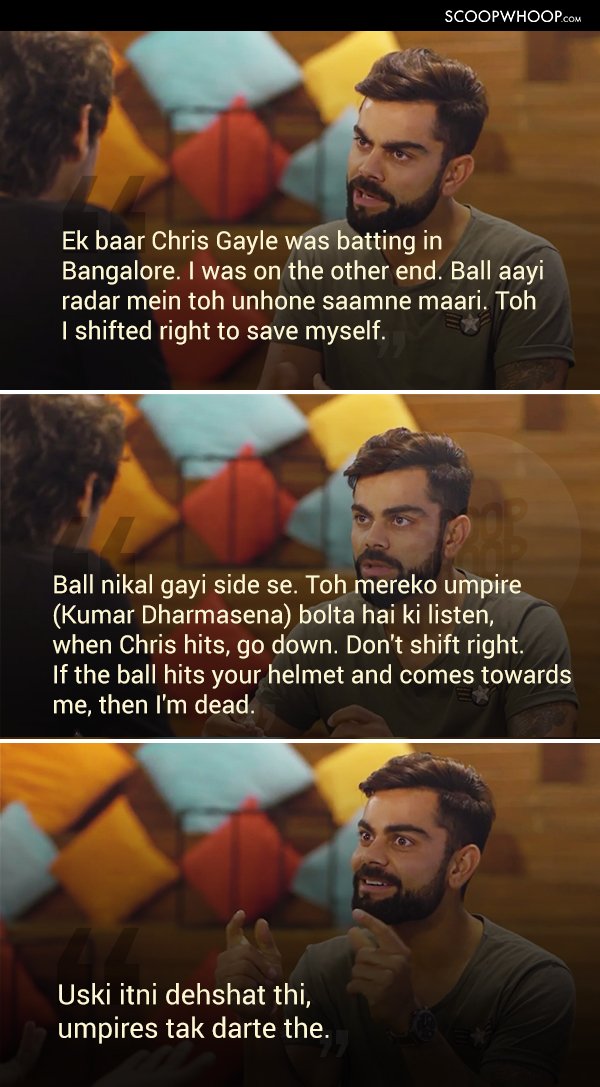 18. That he was super nervous before meeting his idol Sachin for the first time.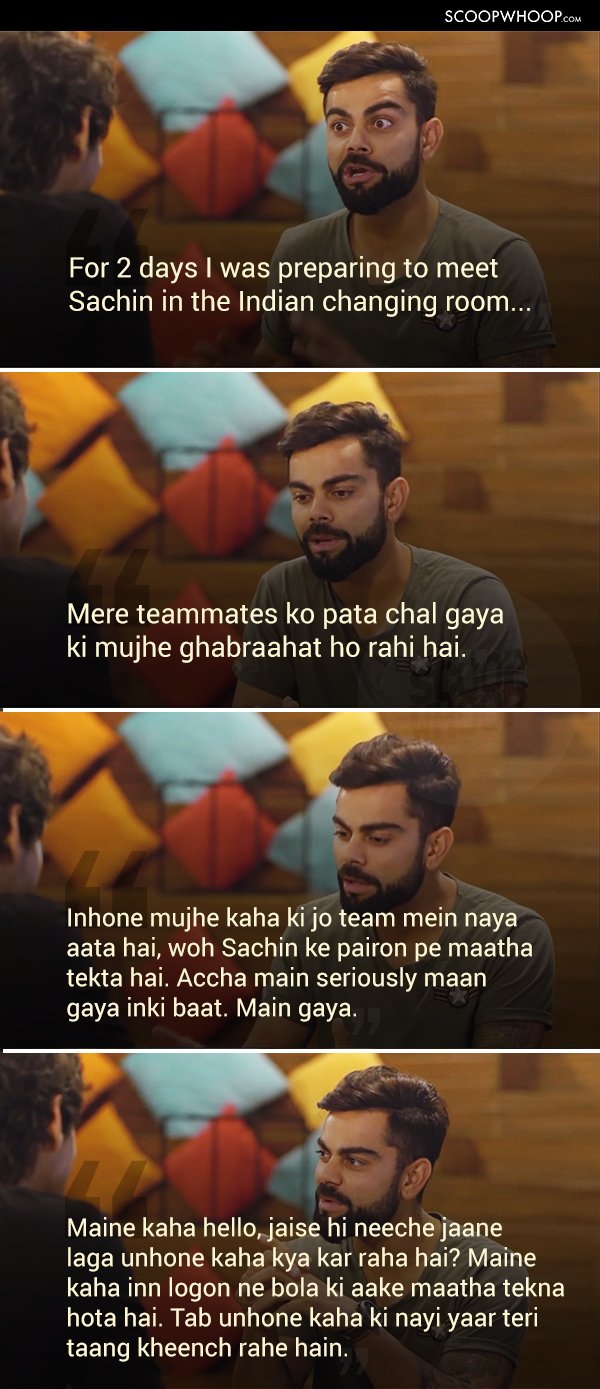 19. That this was the kind of response he'd gotten when he went to bat after Sachin in the 2011 World Cup final.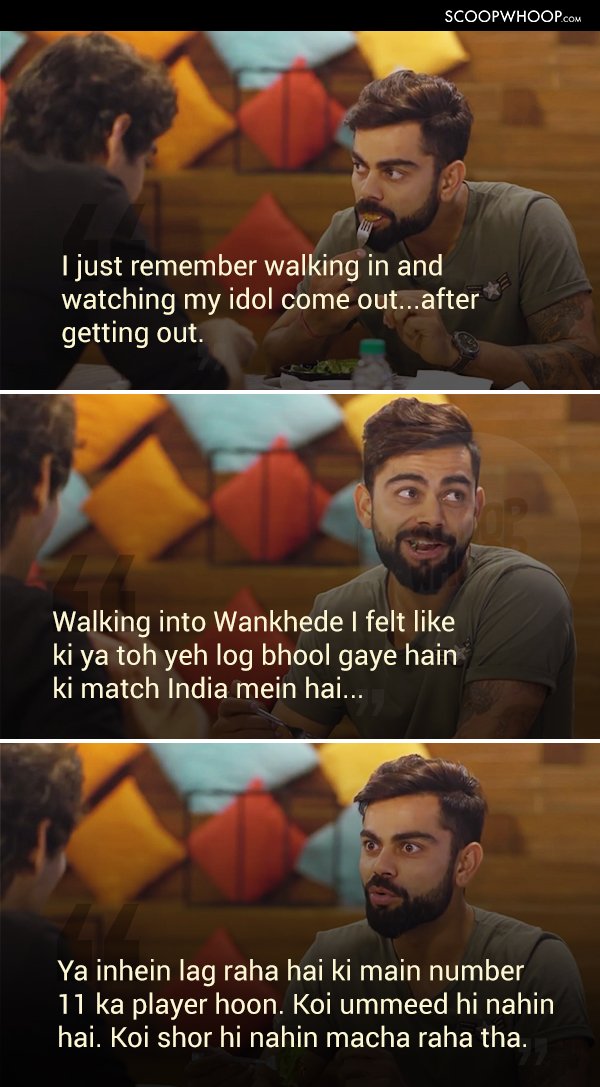 20. On his famous statement in 2011.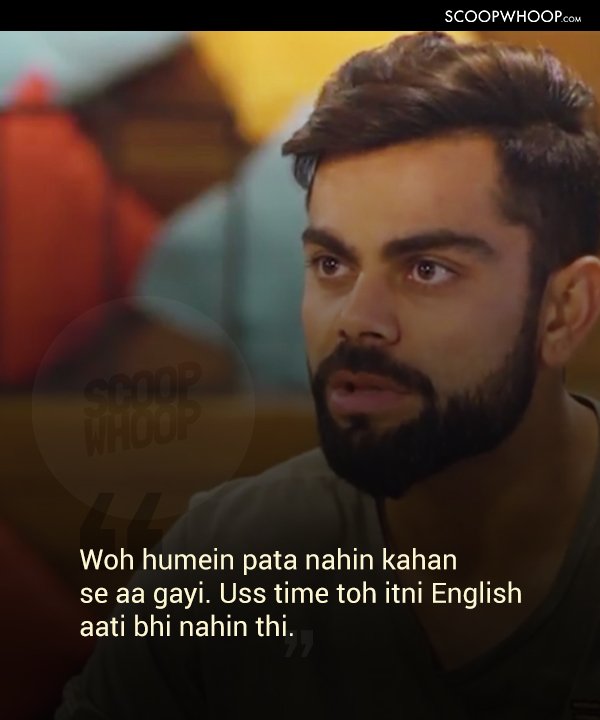 You can check out both the parts right here.
Design credit: Sanil Modi