23-years-old Britanney Benesh from California is undoubtedly the coolest mom around. When her 4-year-old son Ayden hurt himself and got a cut mark on his forehead, he was too shy to go out with the band-aid on. Now, normally, a mom would bribe her kid with a chocolate or perhaps, be angry at him but not this cool Harry Potter fan mom. This young mother handled her son in the most terrific way, which earned her praises worldwide. 
Brittaney Benesh, a Harry Potter fan, turned her son's cut into the lightening bolt scar making him the new Harry Potter!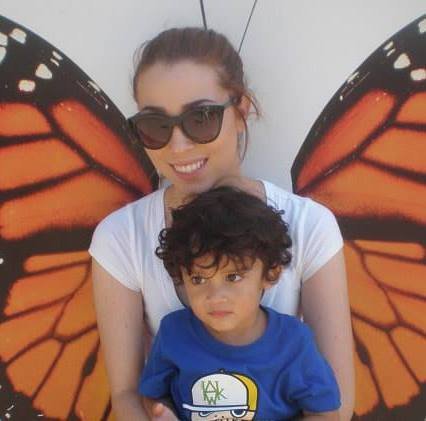 Ayden was doing what kids do best- never stay still! So while he was jumping on a huge laundry pile, the poor kid hit the bed frame and got a cut on his forehead.
Embarrassed by the cut, Ayden refused to go out. So, his cool mom did something that brought a huge smile on his face!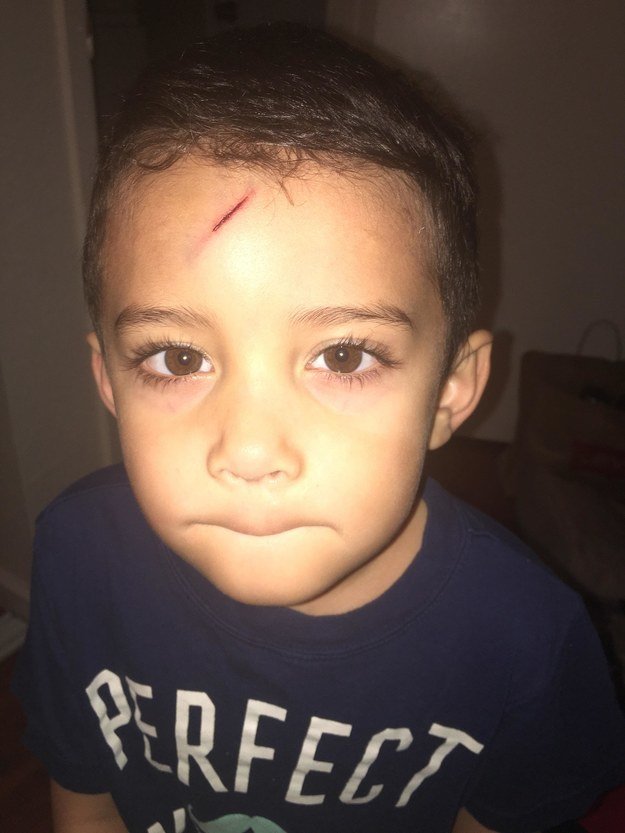 Benesh grabbed a marker and transformed the cut into a lightening bolt scar, similar to the one that Harry Potter has!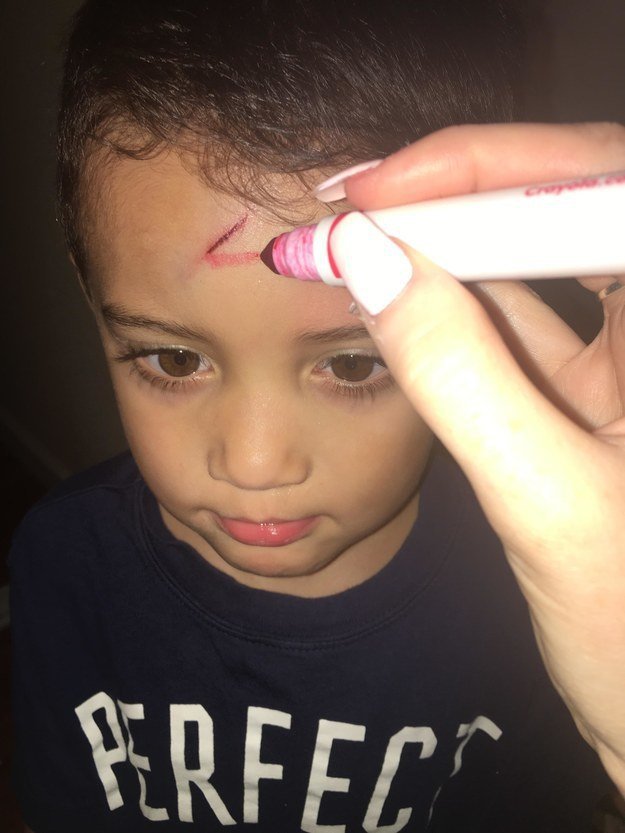 Look at that grin!
"He was so embarrassed about his scratch and didn't want to leave the house and be seen with it that dressing him up as Harry Potter was my first instinct", reported ABC news.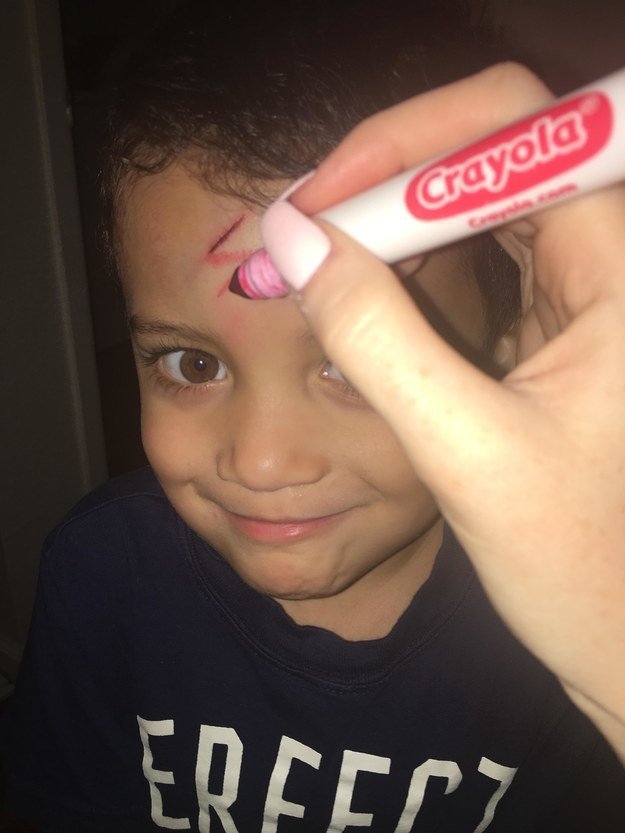 She finished the look with a pair of round glasses, also worn by the much loved wizard Harry Potter. Doesn't he look incredibly cute?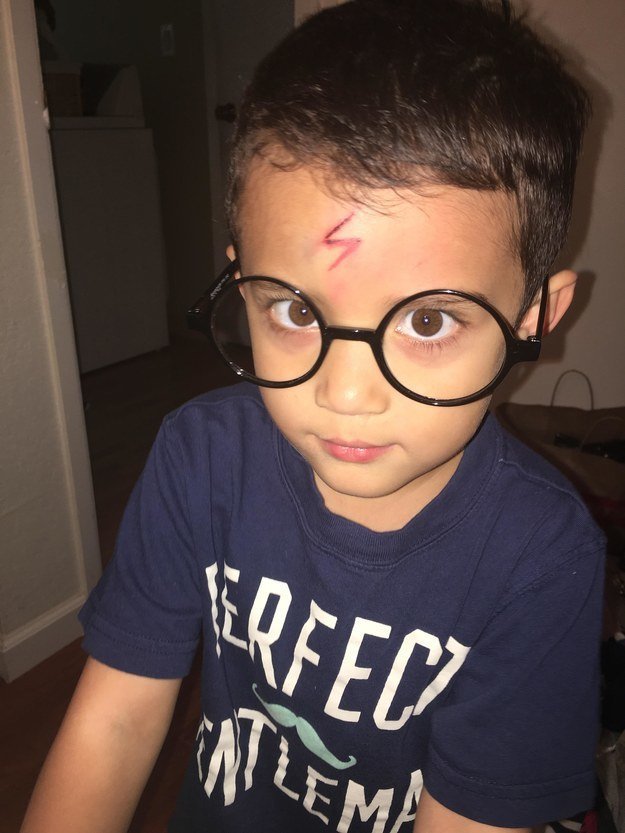 The photos went viral after she posted them on her Imgur account with the caption, 'It's okay, mommy can fix this.'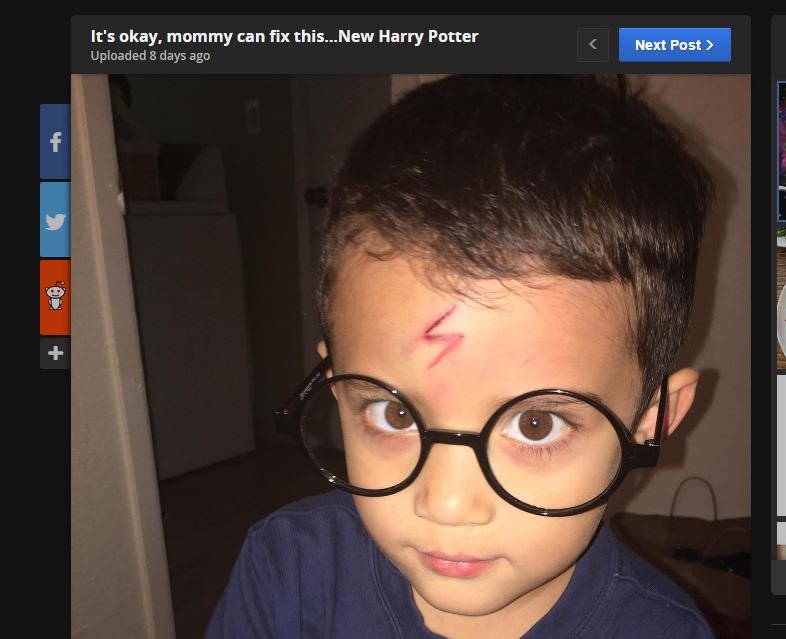 You be so cool, Mommy!