Here is a simple question. How many women does it take to make a Bollywood film?
Simple answer. 3
Maa
Chikni Chameli 
Abla Naari
Now another simple question. How many feminists does it take to make a Bollywood film? 
What do you expect from an industry where heroes are applauded for spanking the living daylights out of the leading lady?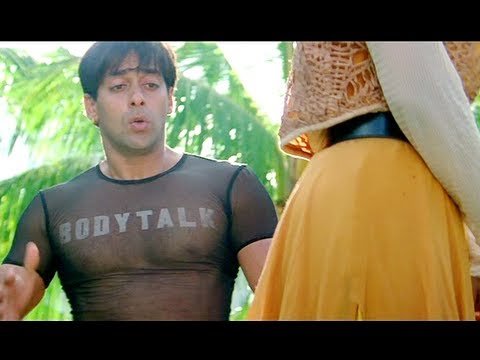 From normalising stalking through popular songs such as "Khambe jaisi khadi hai", to slut-shaming women by creating the image of the "Ideal Sexless Bhartiya Nari", showing women "their place" is our national pastime.  
The Hindi film industry, in fact, has gained notoriety for its extremely regressive portrayal of women on screen, with leading actresses of the day being reduced to mere "props" or objects of titillation pandering to the male gaze. And data now confirms it.
That Bollywood films are sexist is hardly a secret. But an analysis of over 4,000 Hindi films by IBM and two Delhi-based institutions throws light on how bad the portrayal of women on screen actually is.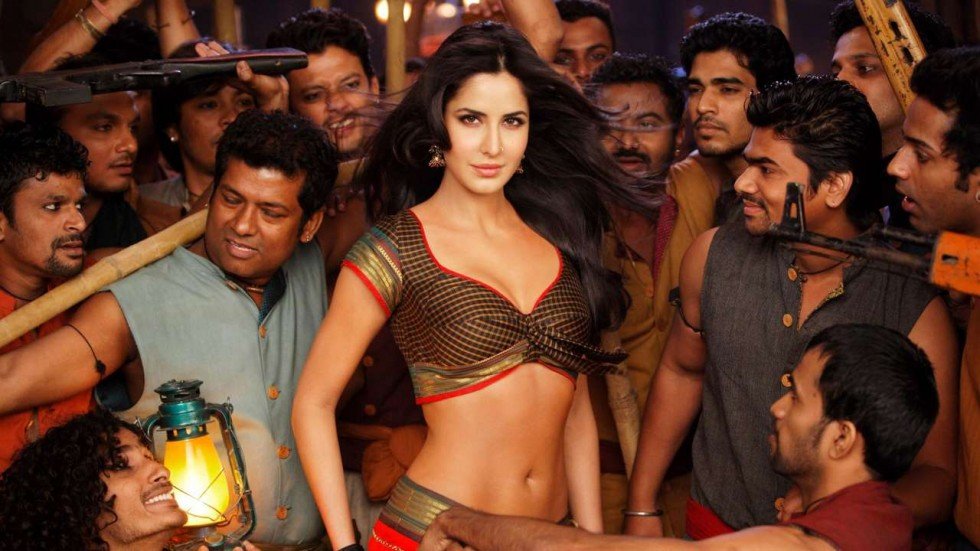 "Different features like occupation, introduction of cast in text, associated actions and descriptions are captured to show the pervasiveness of gender bias and stereotype in movies," the study revealed.
To study such biases, researchers used a dataset of Wikipedia pages of 4,000 Hindi films between 1970 and 2017, extracting movie titles, cast information, plot, soundtrack information and images associated with each movie. They also analysed 880 trailers of movies released between 2008 and 2017.
Here are the key takeaways:
Screen time
Over a period of almost 50 years (1970-2017), males are mentioned on an average 30 times per plot on Wikipedia as compared to females being mentioned only around 15 times.
This suggests that an actress's role is given much less importance than the actor's.
Enforcing stereotypes
Furthermore, female characters are described with qualities such as "attractive" or "beautiful", whereas men are represented with adjectives like "strong", "rich" and "successful". 

The researchers also note that verbs like "kills", "shoots" occur with males while verbs like "marries", "loves" are associated with females.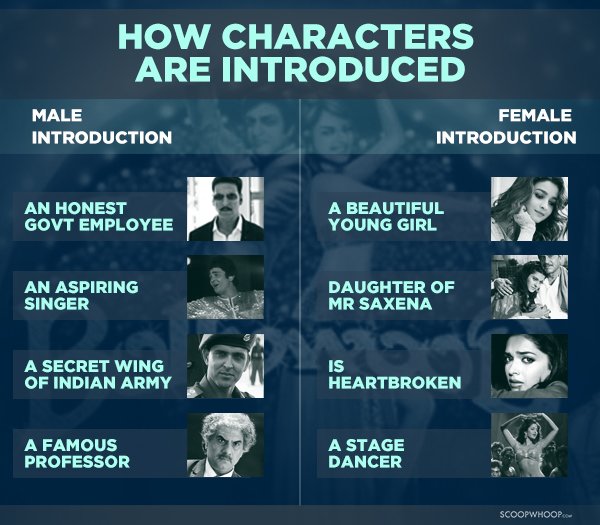 The study also shows that during introductory scenes, males are generally introduced with a profession, such as "a famous singer", "an honest police officer", and so on while females are either introduced using physical appearance like "beautiful", "simple looking", or in relation to another (male) character (daughter, sister of).
The researchers conclude, "The results show that females are always associated with a successful male and are not portrayed as independent while males are portrayed to be successful."
Occupations
As far as occupation is concerned, males had higher level roles as compared to females. Over 32 per cent of male characters were doctors, compared to just 3 per cent of women. For female characters, teacher (59.5 per cent) and secretary (25.4 per cent) were the most popular choice of careers.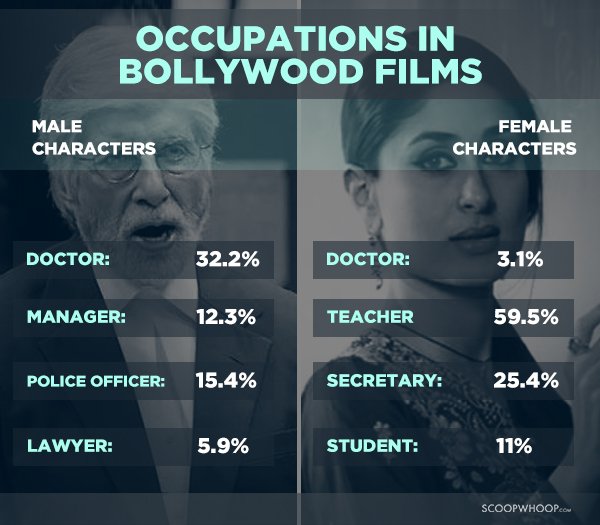 So, it seems, Hindi films are essentially reinforcing societal stereotypes about "masculine" and "feminine" jobs and that men are supposed to be "career-oriented" whereas women have jobs either serving a male boss (secretary) or other "nurturing" and "caregiving" careers.
Used as bait
Despite reducing women to lesser individuals, filmmakers don't hesitate using actresses to lure the audience to theatres. 
"While 80% of the movie plots have more male mentions than females, surprisingly more than 50% movie posters feature actresses," the researchers noted, citing examples of movies like Gangaa Jal and Raees. In these movies, the males have more than 100 mentions in the plot and females have none, yet the posters feature females "very prominently."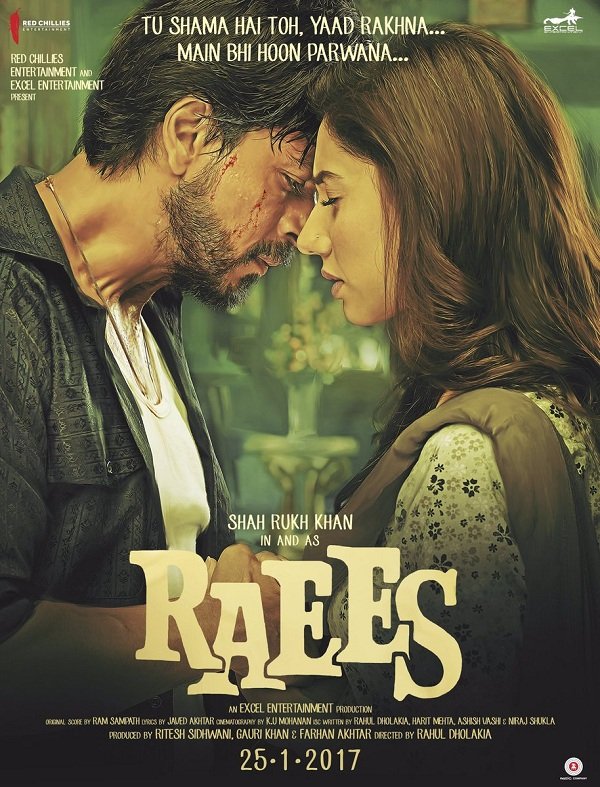 This shows how publicising a movie needs a woman to be in it, despite the plot hardly mentioning about her.
Beyond the screen
These biases against women extend off-screen too. A soundtrack analysis of film songs released since 2010 showed that female vocalists sing fewer songs than men — a trend that female singers have spoken out about also.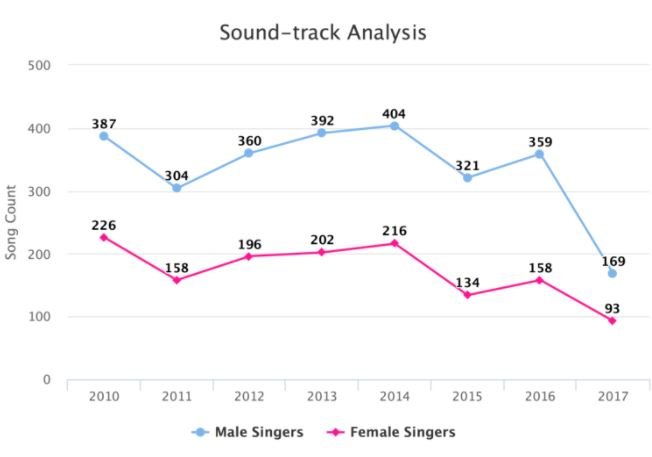 "If one takes into account the actual part of the song sung, this trend will be even more dismal," the researchers said.
Silver lining
However, not everything is lost. The number of female-centric films with holistic, well-developed women characters as the lead is only increasing by the day. From Vidya Balan in Kahaani to Sonam Kapoor in Neerja, films with "she-roes" are not only being critically acclaimed, they're raking in the moolah as well.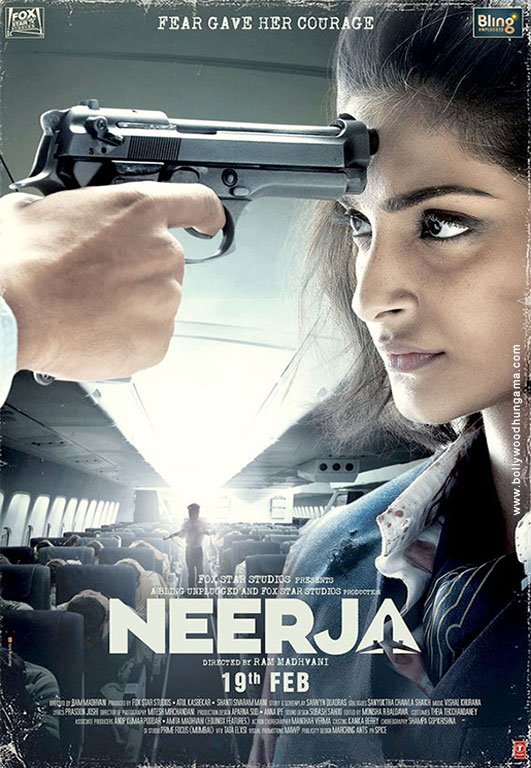 "Our system found at least 30 movies over the last years where such stereotypes were broken," the survey states referring to films such as Neerja, Nil Battey Sannata, Margarita with a Straw, NH10 and more.
Between 2015 and 2017, females were the central characters in 11.9 per cent of Hindi movies released between 2015 and 2017. In the '70s, this figure was closer to 7 per cent.