For over a century the film industry has been gifting us a wide array of stories, movies, music, and performers. And Twitter account, Film History Pics, takes you through the history of Indian cinema through rare pictures. 
1. The 'disco king' of the 80 & 90s movies, music composer Bappi Lahiri was also a child prodigy who played tabla at Eden Gardens when he was only four years old. 
2. People may remember him as the king of comedy, but yesteryear star Mehmood was just as amazing a dancer! 
3. Once the camera stopped rolling, the person behind the actor could emerge – like these rare photos of Shashi Kapoor show. 
Or this Filmfare interview, conducted after he became a 'saleable' star. 
4. Having already delivered hits like Andaz and Haath Ki Safai, Salim-Javed gave an interview to Filmfare when Sholay, Deewar, and Don were some of their 'forthcoming' films. 
One wonders if they knew, at the time this interview was given in 1974, that their forthcoming films would become blockbusters people still remember and filmmakers recreate.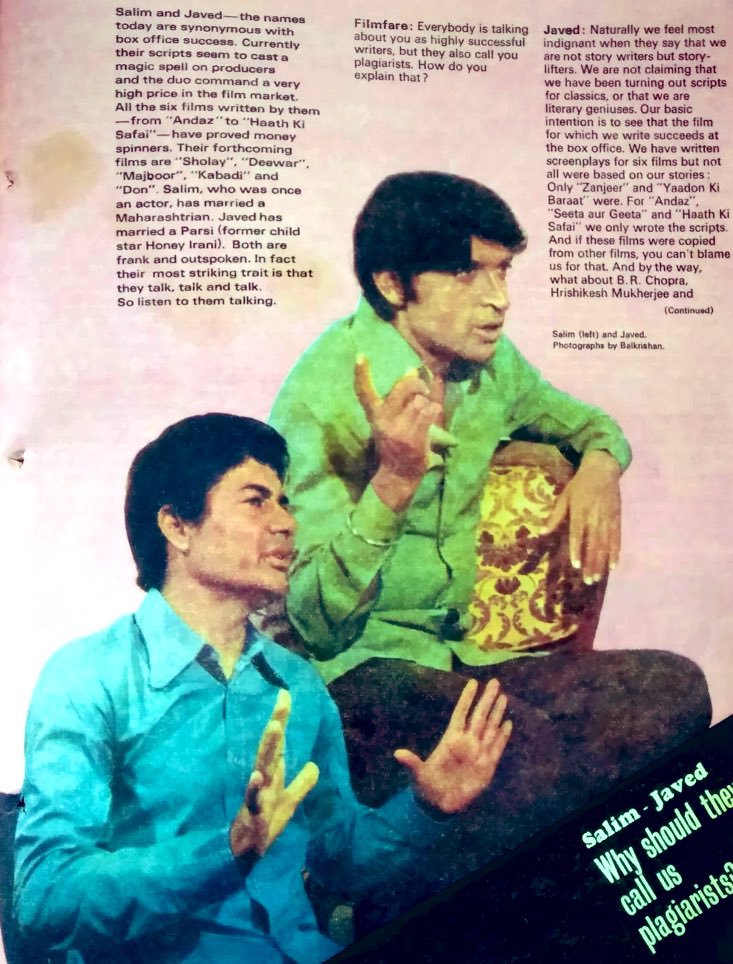 5. The iconic K.Asif Studio, which was later renamed Mohan Studio, was where Mughal-e-Azam's legendary 'sheesh mahal set' was created. Here, actor Rajesh Khanna claps the muhurat shot of Akela at the same studio, with Reena Roy & Madhushala.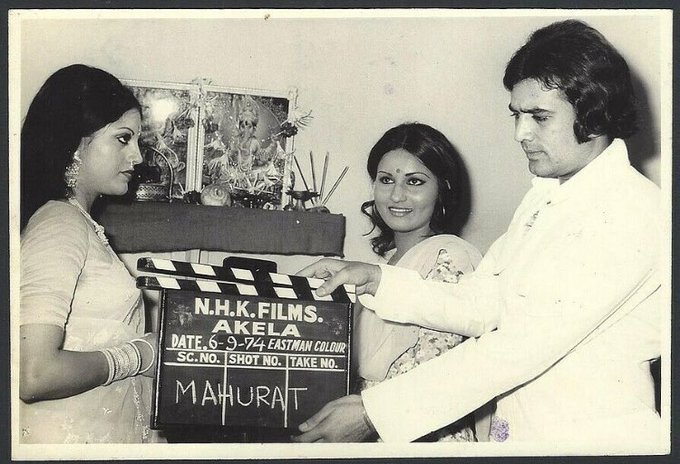 6. It won't be far-fetched to call the Kapoor clan the first family of Bollywood. Shammi Kapoor, who was last seen in a cameo in Ranbir Kapoor's Rockstar, was one of the most popular actors of his time. 
7. The cast of Vijay (1988), which includes actors Hema Malini, Rishi Kapoor, Rajesh Khanna, Anupam Kher, Anil Kapoor, Meenakshi Seshadri, and others with director Yash Chopra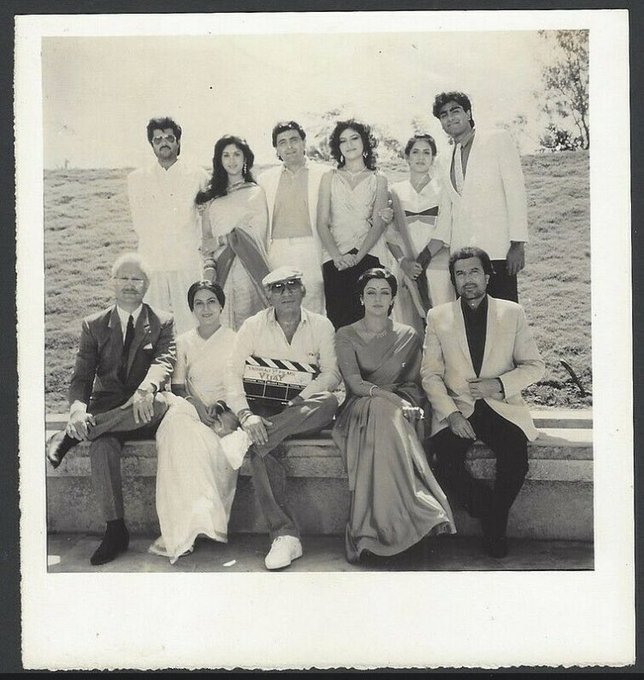 8. Because food was always bae. 
9. Because not every moment on the sets is scripted. 
10. In his long and illustrious career, Naseeruddin has aced both, commercial hits and independent cinema. And even today, he remains one of Hindi film industry's underrated gems. 
11. A look back at the golden period of film music. 
12. Former model and actress Ayesha Dutt, who married actor Jackie Shroff, acing 'rapid-fire' style questions before the term even existed. 
13. Because even actors can be fans. 
14. Often, behind a classic love story lead pair, lies the warmth of friendship. 
15. Wonder if it was released with 'cuts'!
16. 'Caught' on camera!
17. Art always transcends boundaries. 
You can follow the account here for more such photos and information.