He sprung into the limelight with very first film as a director. 
Haasil (2003) wasn't a commercial potboiler but like most films of its genre, over the years, has gained a cult following. But this wasn't Tigmanshu Dhulia's first foray into Bollywood.
Starting out as an assistant director to Ketan Mehta and Pradip Kishen, Tigmanshu was also the casting director for Bandit Queen (1994). Then, he transitioned into a dialogue writer and his work included penning the lines for Mani Ratnam's Dil Se.. (1997). And today, he isn't just a filmmaker but also an accomplished actor. Clearly, Tigmanshu is a man of many talents, each one remarkably fantastic! 
Since his debut directorial venture, as a filmmaker, Tigmanshu Dhulia has made over 10 films and produced even more. And while you may or may not like the movies, you can't deny that his cinema is one of Bollywood's better voices, at least in the present generation. 
His films aren't about fancy locations or unnecessary song and dance. He makes films about nuanced characters and detailed plotlines. Whether it was the student politics in Haasil (2003), the extra-marital affair in Saheb Biwi Aur Gangster (2011) or the life of Paan Singh Tomar (2012) in the movie by the same name, he's always focused more on the plot rather than the fluff around it. 
Most importantly, his films, most of which are set in smaller towns and cities, look and feel real. However, while we applaud the filmmaker he is, the dialogue writer in him often gets overshadowed. 
A film isn't anything without the words in it and one of the strongest assets of Tigmanshu's films are the brilliant dialogues of the characters. They aren't just lines; his dialogues reflect everything from the character's emotion to the milieu of the film. 
Here are 11 fantastic dialogues penned by Tigmanshu Dhulia that'll give you an insight into his mastery over words: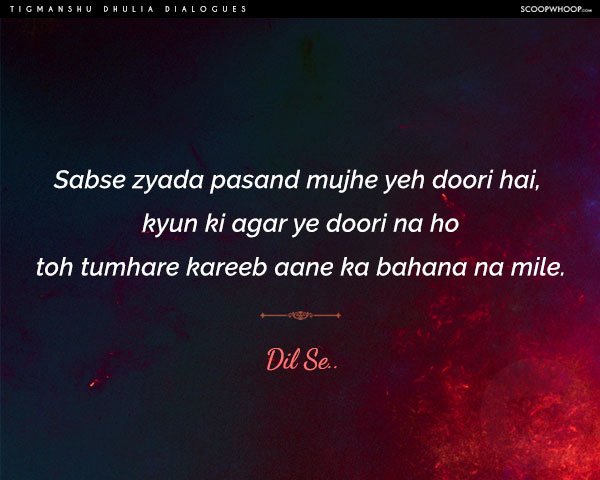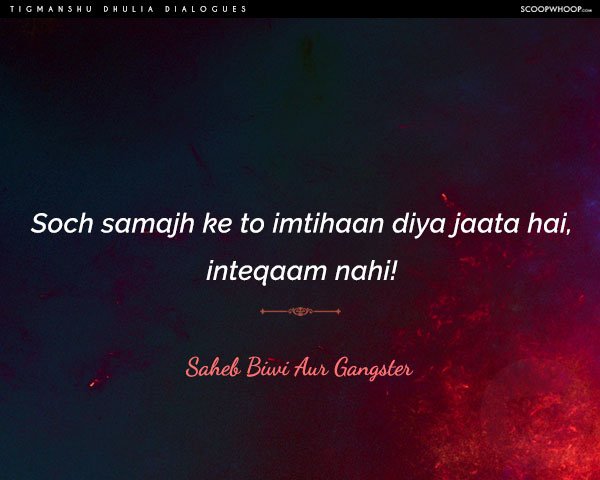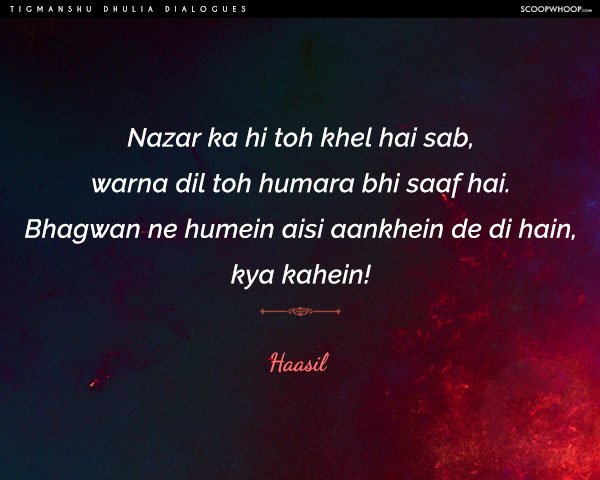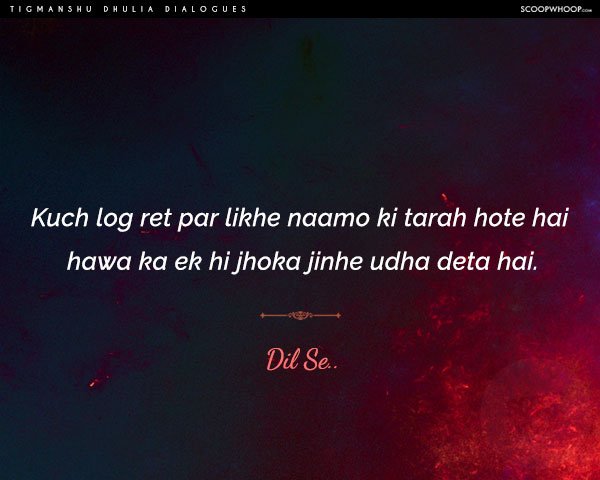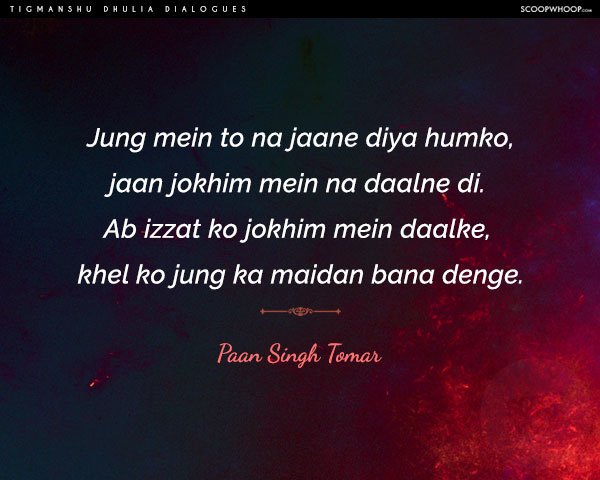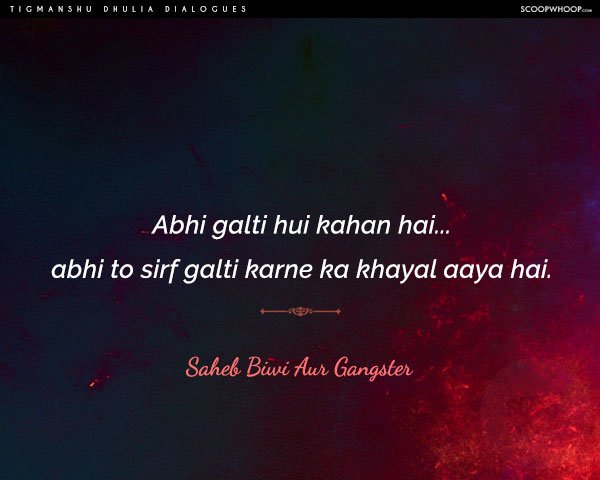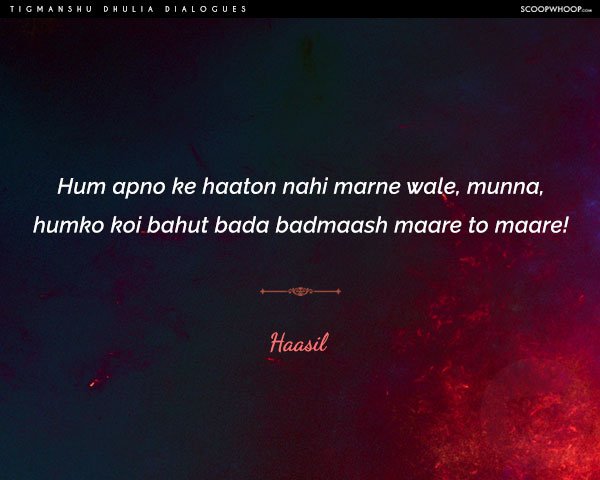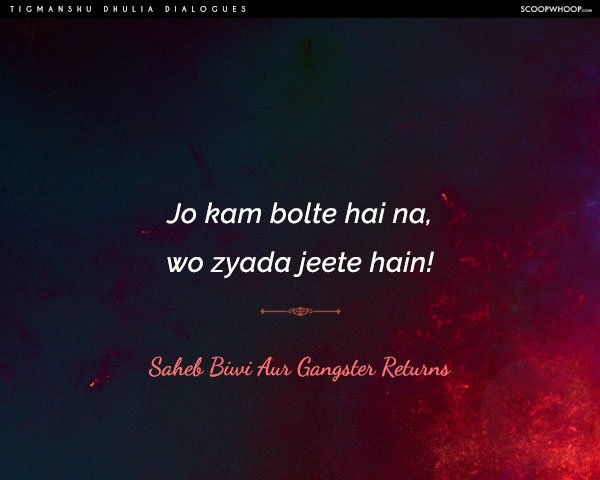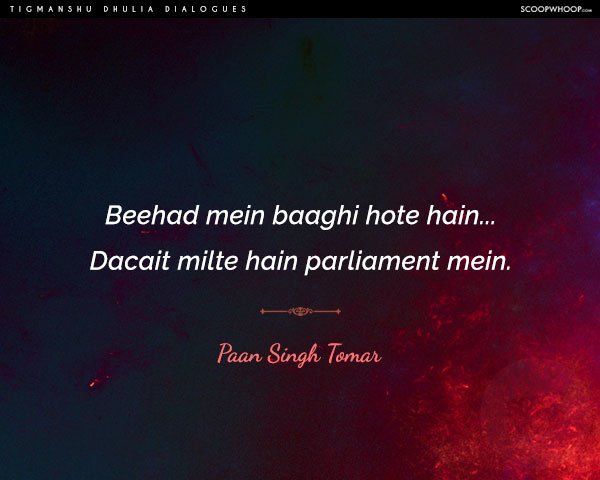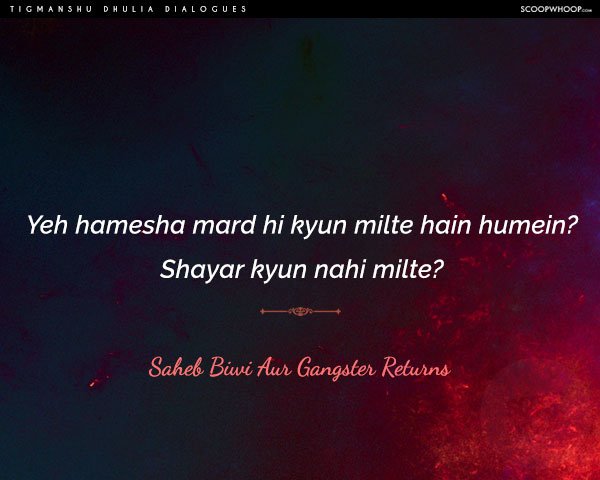 A man of many talents indeed.