Remember Tinkle, the comics that kept you entertained when you were back in school? It wasn't just Suppandi and Shikari Shambu that made Tinkle a favourite. The magazine was full of puzzles, quizzes and stories that kept our minds stimulated. 
The fact is that Tinkle never failed to impress us, and even after all these years, it continues its legacy. This is why, even as grown ups, we (sometimes secretly) still read it. Well, their latest issue had us pleasantly surprised and we couldn't resist sharing it with you. 
For its May issue, the magazine has collaborated with Ariel's Dads#ShareTheLoad campaign, and has Shikari Shambu sharing the load with his wife Shanti.
From relatable and honest ads to clever labels on designer clothing, Ariel has done remarkable work in addressing gender inequality when it comes to household chores, and the campaign has rightly received national and international acclaim. Studies show that 2 out of 3 children think that laundry is a woman's job. This collaboration is another brilliant step towards teaching the younger generation that there is no such thing as a woman's job.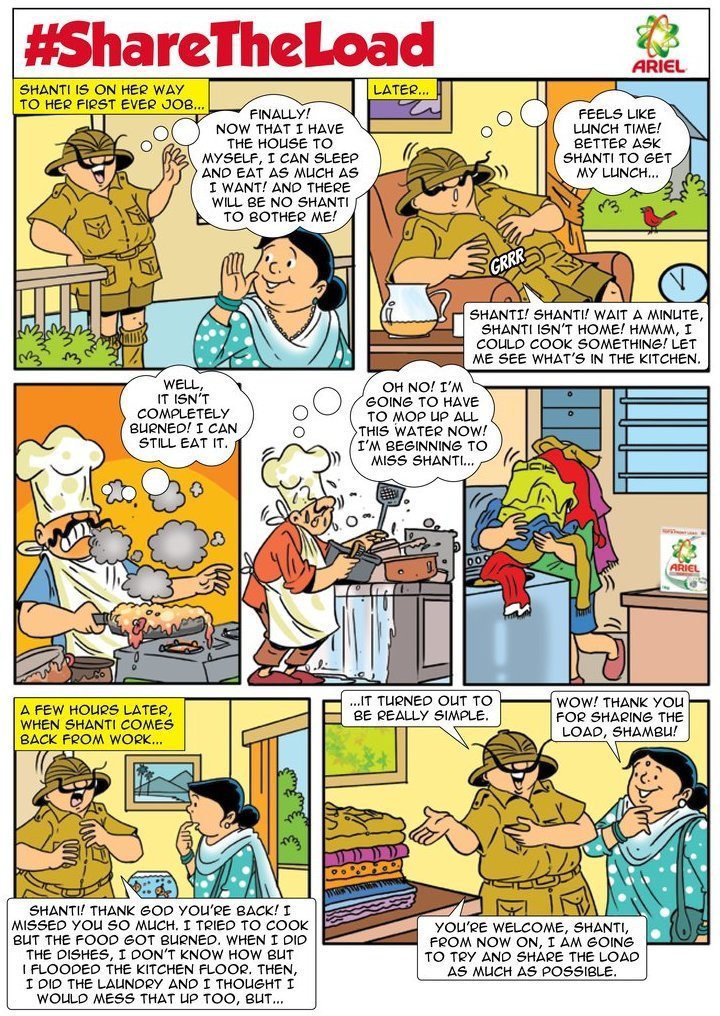 Children learn more from stories and comics than they do from textbooks, and Tinkle has always had meaningful lessons carefully crafted in every issue. This ingenious collaboration is a great way of conditioning the younger generation about the importance of both sexes sharing household responsibilities, and we salute Ariel and Tinkle for it.