For most of us who grew up in the 90s, watching Shaktimaan was an essential part of our routine. And do we not then remember the heavily white-bearded ascetic baba who guided the superhero at every step of the way? Hah, what would have become of Shaktimaan without that man? 
And that is how many of us will remember Tom Alter. And with him passing away this Friday, it feels like a part of my childhood has been taken away.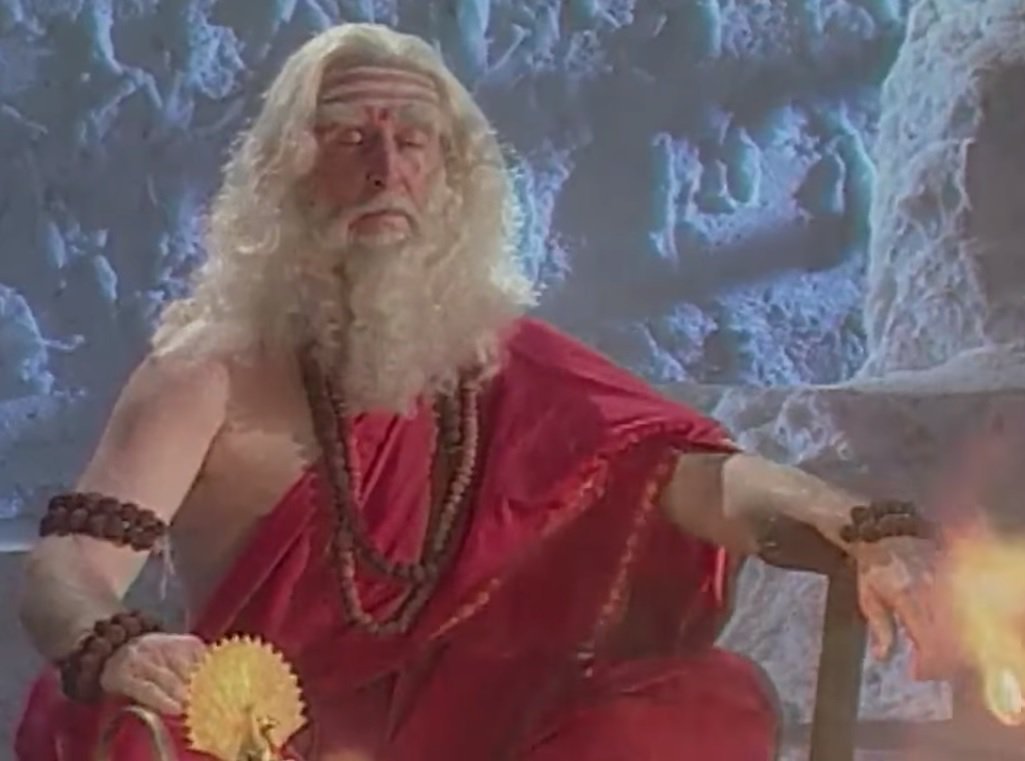 And yet, some of us will remember him as the British writer who couldn't get his Hindi on point in the classroom of Zabaan Sambhalke. But it doesn't stop there: Tom Alter's repertoire is coloured with various versatile roles that he played in his acting career, be it on screen, in auditoriums, or the TV.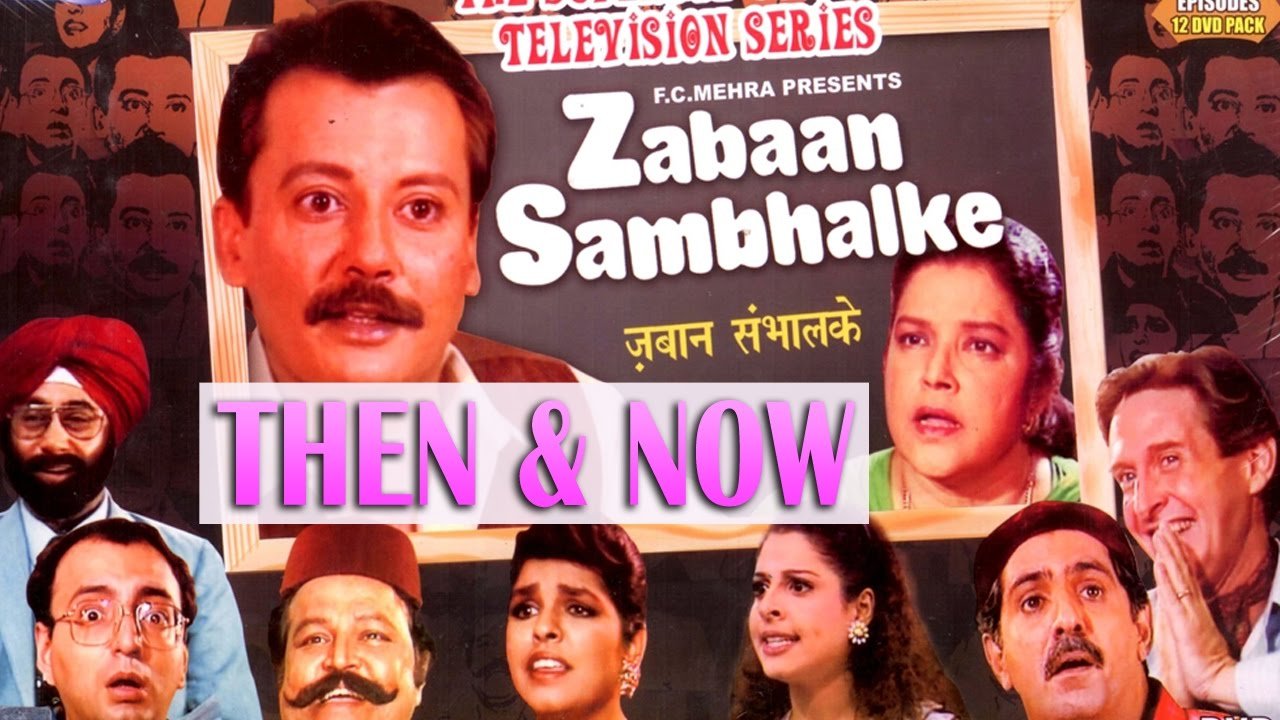 From someone who wasn't considered a good actor because of his lack of Hindi-speaking skills to becoming an actor who always enjoyed full houses wherever he was performing on stage, Tom Alter proved that no one remains ousted if they have it in them to prove their mettle. 
And prove his mettle he did. 
For an Indian actor of American descent to play the role of Mirza Ghalib, or act as Captain Weston (the Urdu poetry lover in Satyajit Ray's Shatranj Ke Khilari), from acting in art films such as Ocean of An Old Man to acting in Bheja Fry alongside Rajat Kapoor; from writing about sports to reciting Urdu poetry and lending his voice to audiobooks – one can safely say that Alter has aced it all. 
I think we can all agree that it was Mahesh Bhatt's Aashiqui that put Alter on the map big time. It was a mark of how talented an actor he was that he made us detest him as Arnie Campbell, another one of the many pivotal roles that we will remember him for. 
And who remembers him as the amazing and jovial History teacher in Yahan Ke Hum Sikandar? He was to those students what many English teachers were for us in school.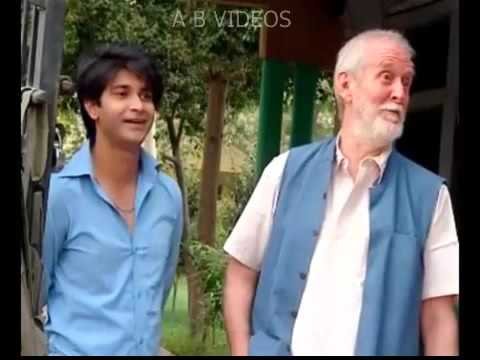 It is amazing how he fit into all these varied characters with ease and finesse. 
What is also so interesting to note is how someone who was chosen for so many negative roles was such a lively, funny, and affable person in real life.
An alumnus of Film and Television Institute of India in Pune, there was nothing he took up and didn't do well. Which is probably why he was awarded the Padma Shree, the fourth highest civilian honour of India, in 2008.
And do you remember Sachin Tendulkar's interview with Alter?  He was the first person to interview the cricketing prodigy on TV, even before he became that.
Oh, and he walked runways. And floored us!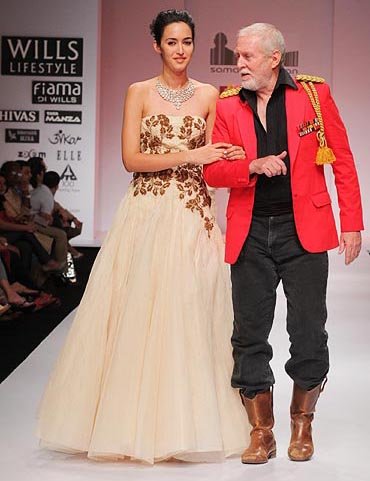 "I still dream of being Rajesh Khanna," Alter had once said in an interview. I don't know whether he ever felt like he achieved that. He probably felt he didn't but for us, he was nowhere close because he was our dear Tom Alter!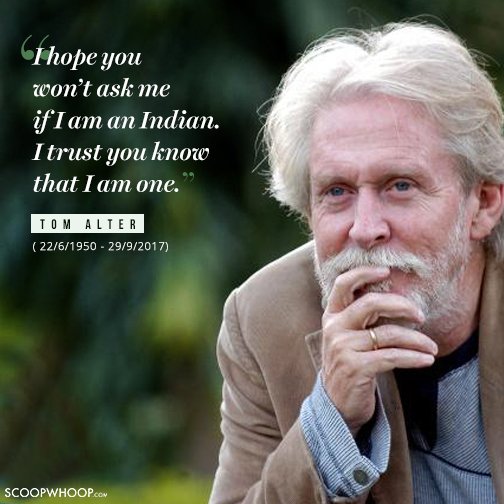 From being an outsider to being a mainstream actor honoured with a Padma Shri, his life will continue to inspire generations even after he's long gone.