Tom Holland has been taking the world by storm after coming back to back in all recent Marvel movies. From Endgame to Spider-Man: Far From Home, his charismatic British accent and charming smile are making those female fans swoon over him even harder.  
So if you can't really get enough of him, here is a list of all of Holland's work which is not just the friendly Spidey.   
The Current War (2017)
The story between of cut-throat competition between Science prodigies, Thomas Edison (Benedict Cumberbatch) and George Westinghouse  (Michael Shannon). Tom Holland plays the role Samuel Insull, who is a known American investor, tempted to back up Edison and his designs. 
Pilgrimage (2017)
Tom Holland along with Richard Armitage and Jon Bernthal as Brother Diarmuld portray a story about a band of monks in 13th century in Ireland. Holland's character is of a amateur monk who is entrusted with documenting the entire quest.  
The Lost City Of Z (2016)
The story revolves around British explorer Col. Percival Fawcett (Charlie Hunnam), who goes to the Amazon to find the Zed kingdom. Tom Holland plays the eldest son Jack Fawcett who goes on an exhibition to the lost city in 1925, and are never seen again.  
Edge Of Winter (2016)
Two brothers get stranded in the wilderness during a harsh winter storm with their father. The plot thickens, when the unpredictable father, who they barely know turns out to be more of a threat. Tom Holland plays the character of the elder brother Bradley Baker, who tries to save his younger brother from the wraths of his father.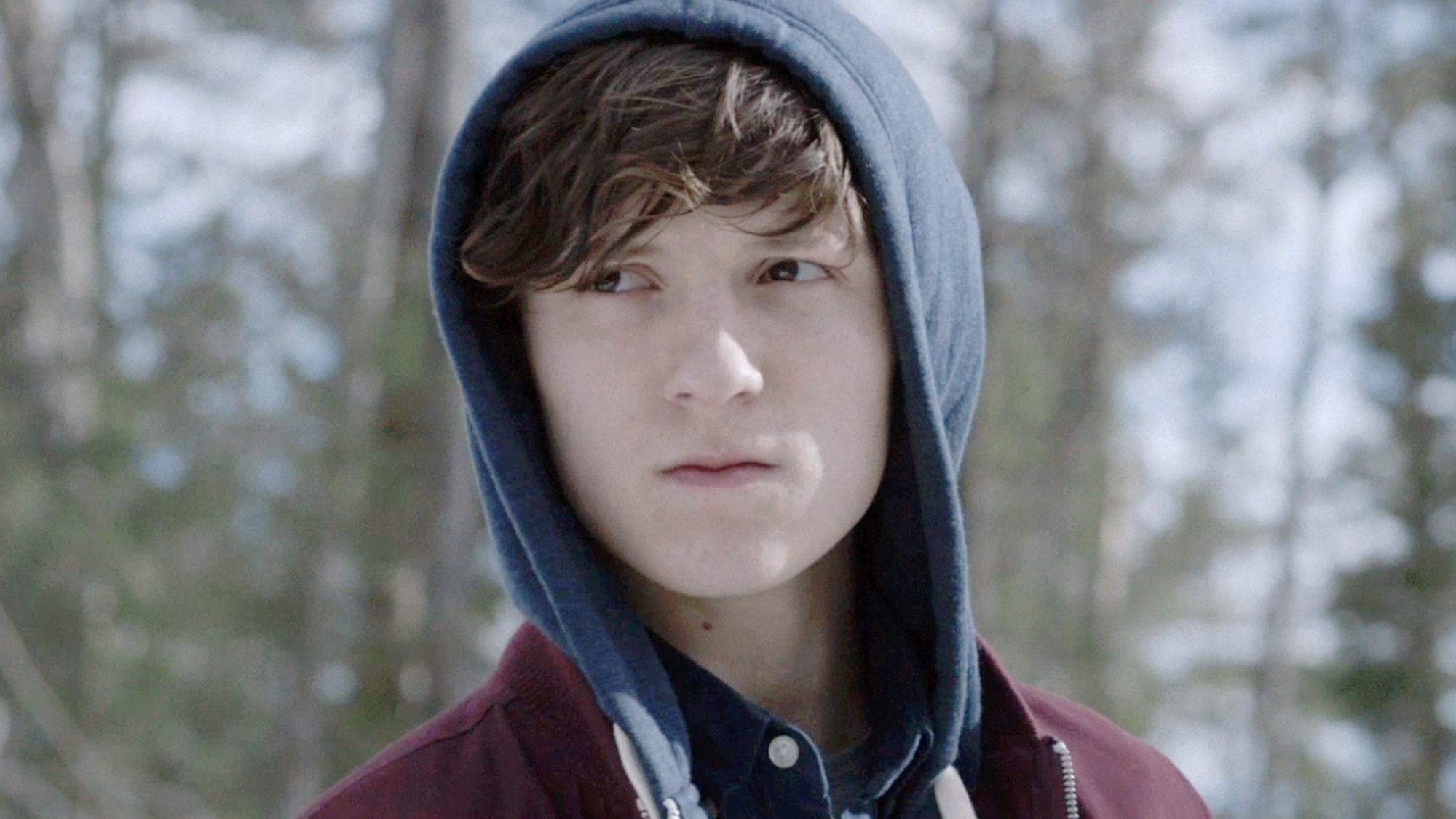 In The Heart Of The Sea (2015)
The story revolves around the sinking of a whaling ship by a giant whale in 1820. Tom Holland stars as Thomas Nickerson, who is an orphan working at the ship and tries to survive amidst the heavy storms and the whale attacks. 
How I Live Now (2013)
The story revolves around a rebellious American teenager Daisy (Saoirse Ronan), who is sent to live with her aunt and cousins in the English countryside. Tom Holland plays Isaac, who is Daisy's friendly cousin. He tries to engage Daisy with the people around her while trying not to be hostile.   
Locke (2013)
Even though Tom Holland is not seen on-screen in this movie, he has an integral role. He plays the son of Ivan Locke (Tom Hardy), who is the manager of a construction site. He answers many calls on his way to the countryside and one of the calls was of his son (Holland).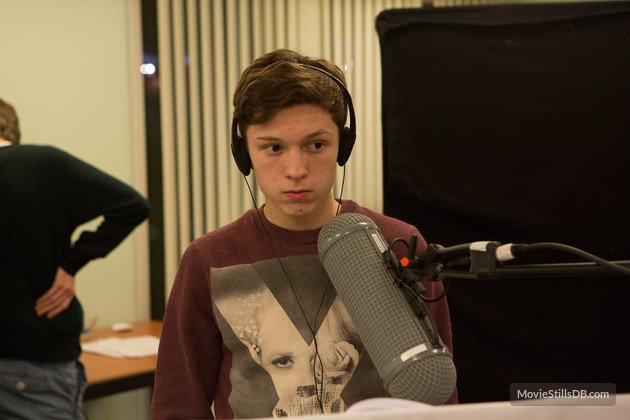 The Impossible (2012)
A movie about a family that goes to Thailand during Christmas, but gets stuck in a tsunami. Tom Holland plays the oldest son, Lucas who gets swept away with his mother (Naomi Watts). His portrayal of a boy trying to find the rest of his family brings a lot of emotions on the table.