"Upar waala wrong ho sakta hai, magar Dong, kabhi wrong nahin hota." 
                                                                                                     – General Dong
In its many, many years of existence, Bollywood has given us many classics.
No, I'm not talking about Sholay & Co.
I'm talking about alternate classics like Gunda, Clerk and Loha. 
Classics we're reminded of once we're stoned/drunk/bored/all of them.
However, we strongly felt that Gunda had been hogging the limelight for way too long now.
We felt that a new face was needed to represent these classics. 
And hence, we found a gem called…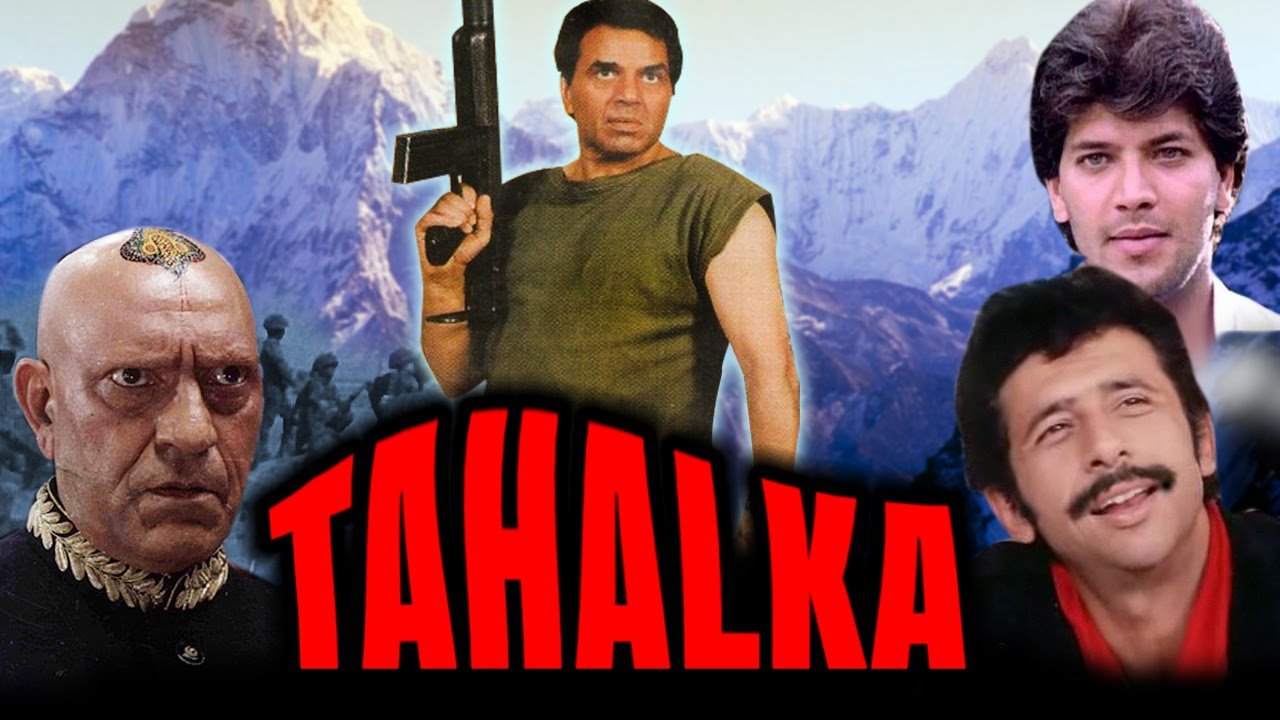 Starring Amrish Puri and Boomer ke saath milne waala free tattoo.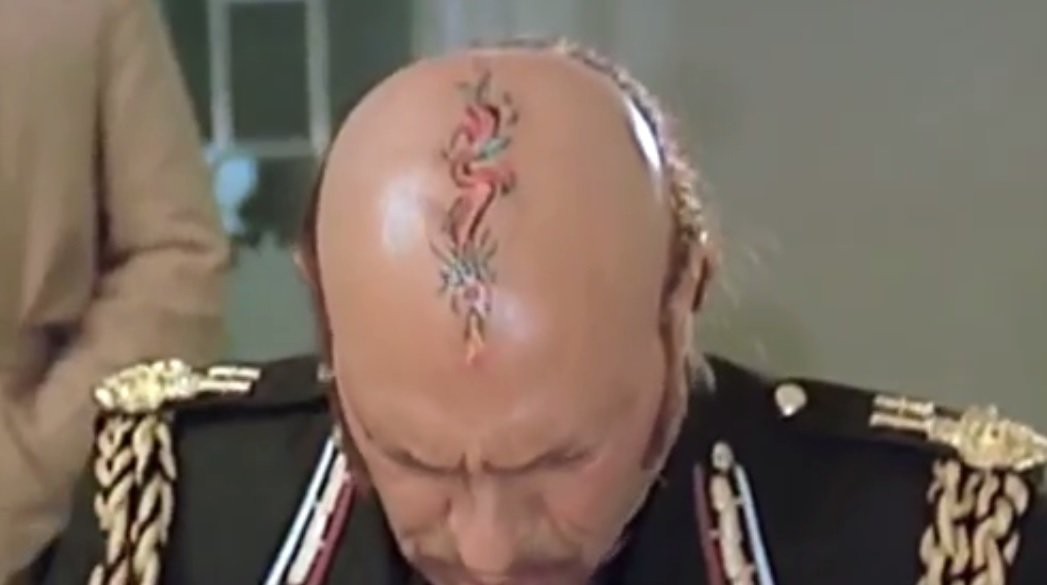 The film is set in a mystical place called Dongri La. 
No, not Shangri-La. Dongri La.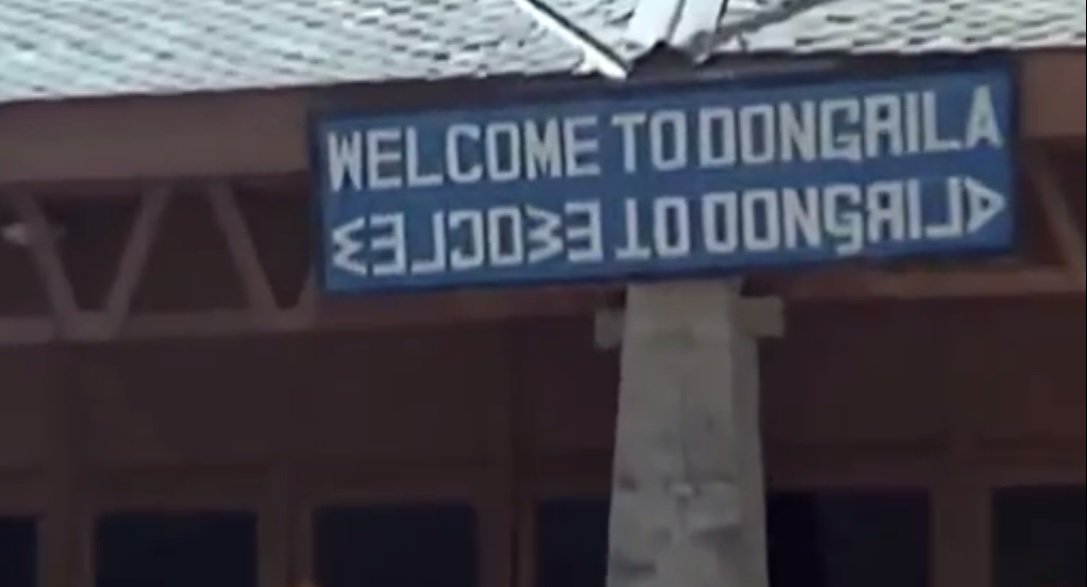 Where General Dong rules with an iron fist.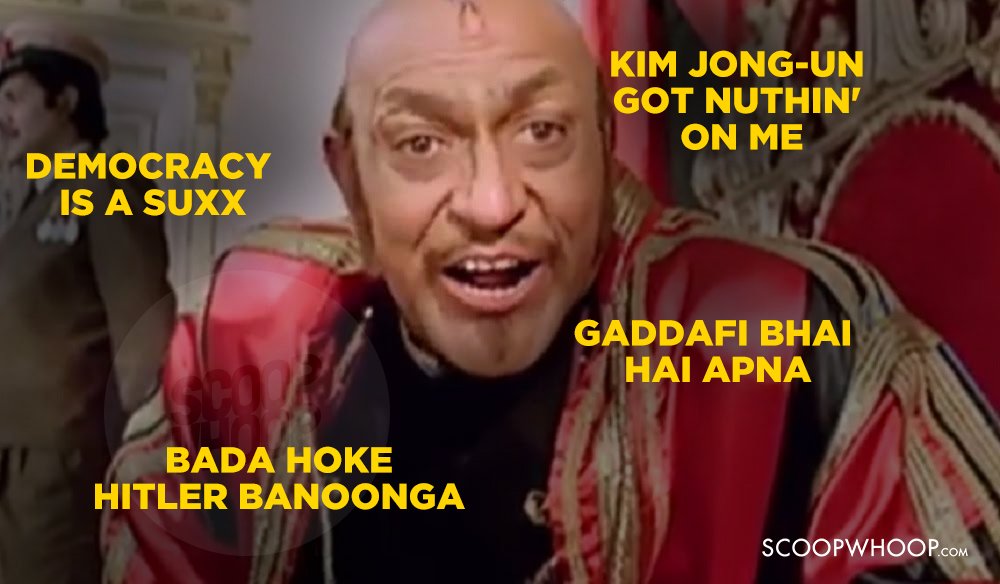 But even a dictator like him needs a hobby right?
And his hobby is singing.
Which he's pretty good at. 
Warna ek hi word ko lekar poora gaana kitne log bana sakte hain?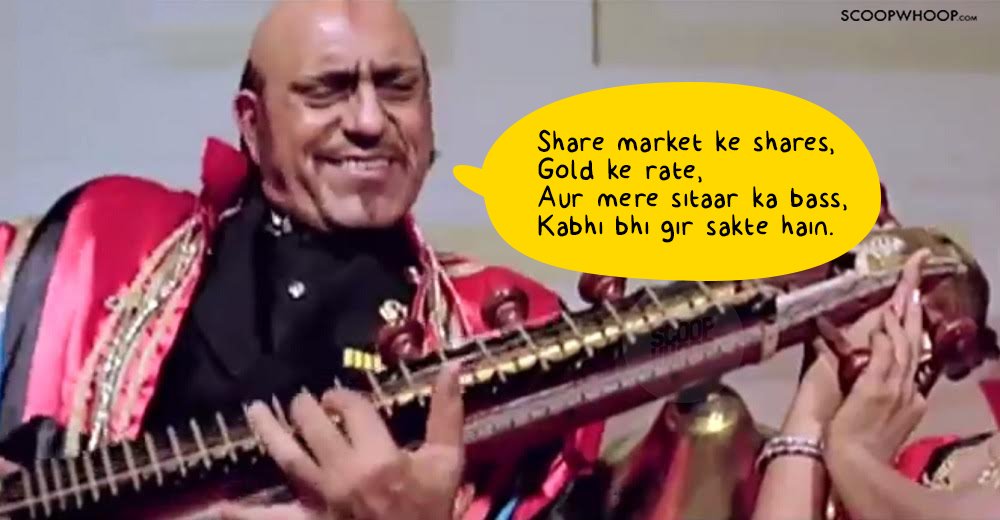 Yes. 5 minutes and 32 seconds into the movie, we're treated to a gem of a song called 'Shom'.
And that's ALL there is in the song. Shom! Shom! Shom!
Like that word is the song.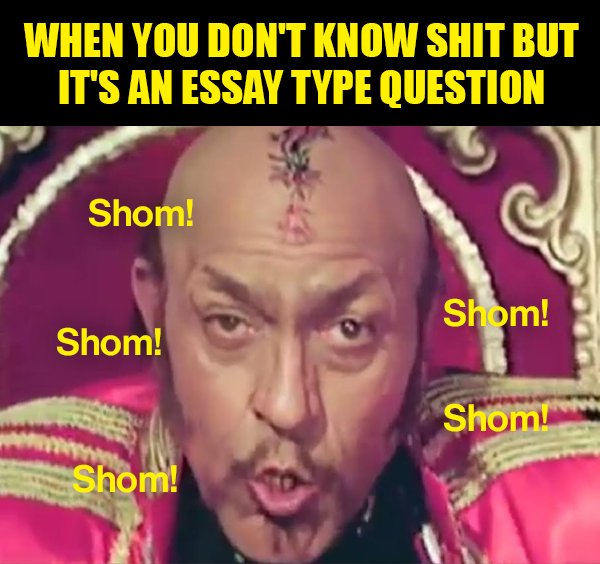 Such is General Dong's talent, that he even plays tabla using a girl's derrière.
Aap Indian Idol mein jaao bhai.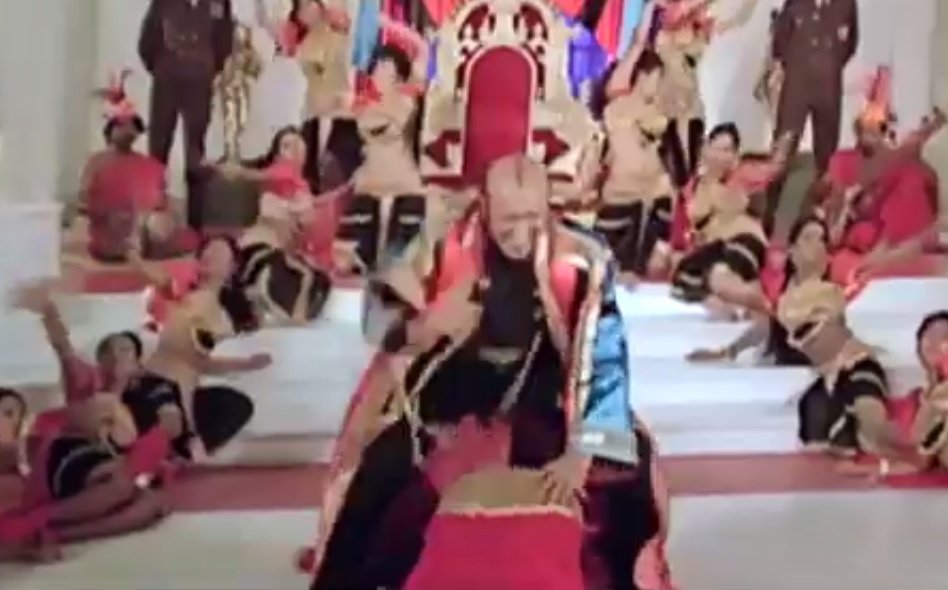 But if you think that General Dong is the weird one, you need to check out his subjects.
To begin with, this is how they greet each other.
And no, we're not making this up.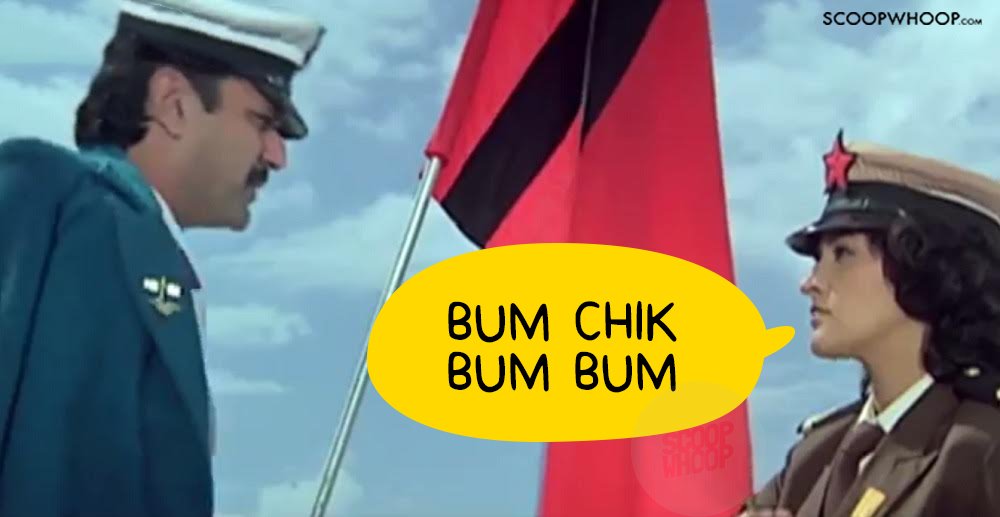 Soon after singing that song that would've given Dhinchak Pooja nightmares, General Dong meets the Chief of Dongri La's secret force, Mr. D'Costa. 
This guy right here who looks like gareebon ka Super Mario.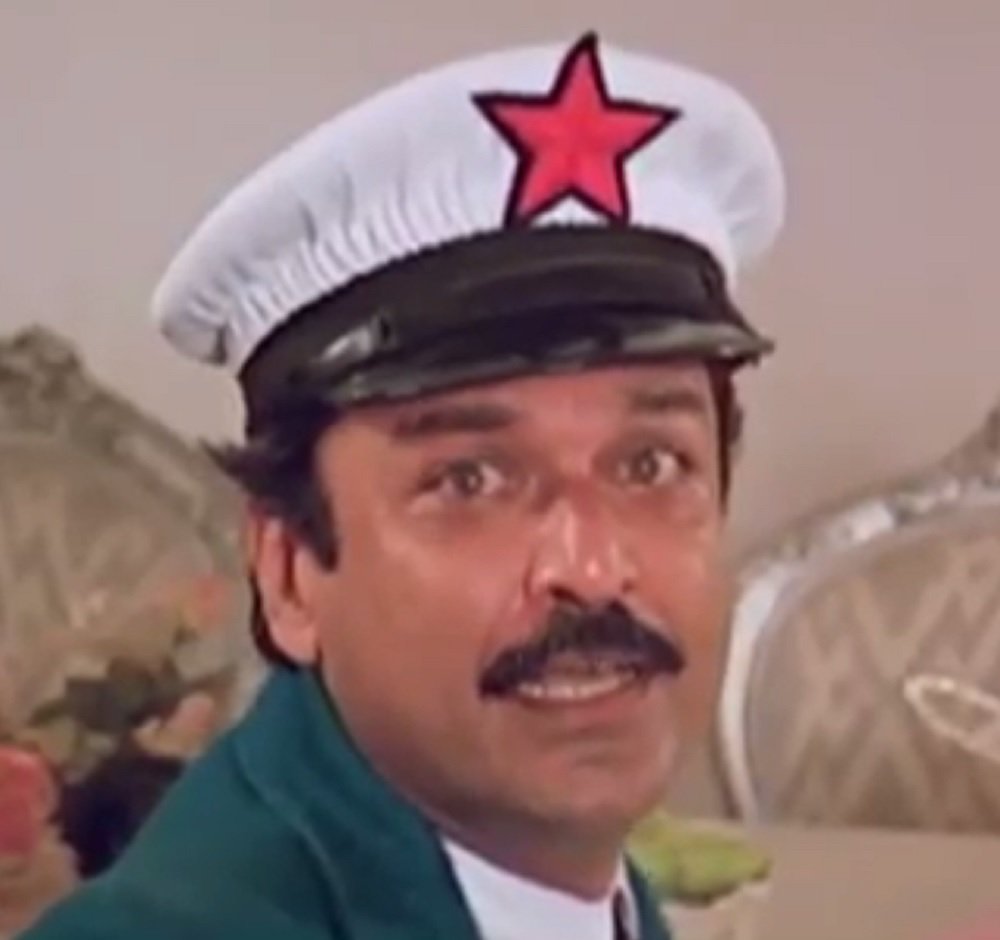 He treats him to some of the tastiest dishes in the world…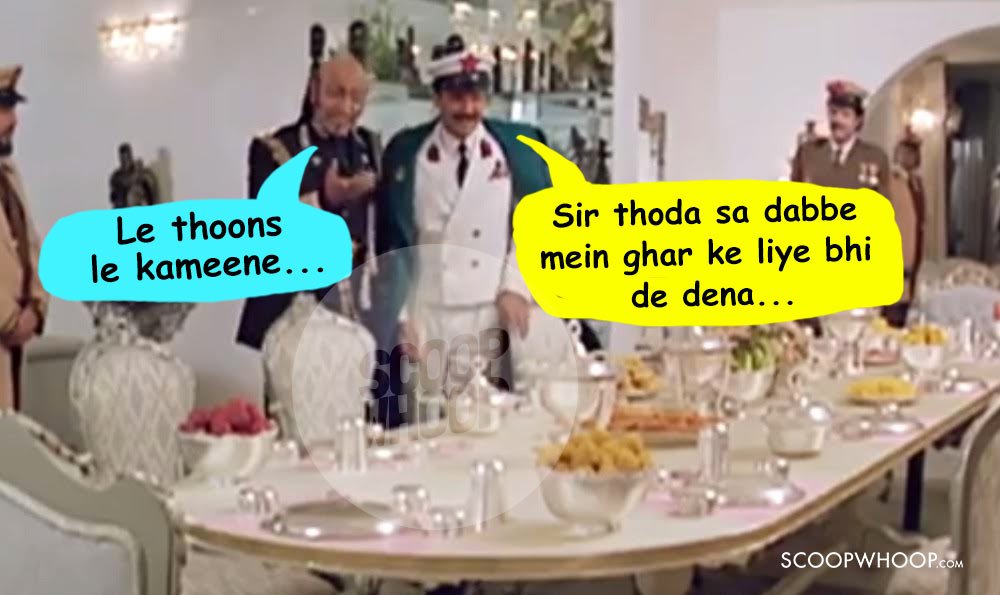 Appoints him as the Home Minister of Dongri La…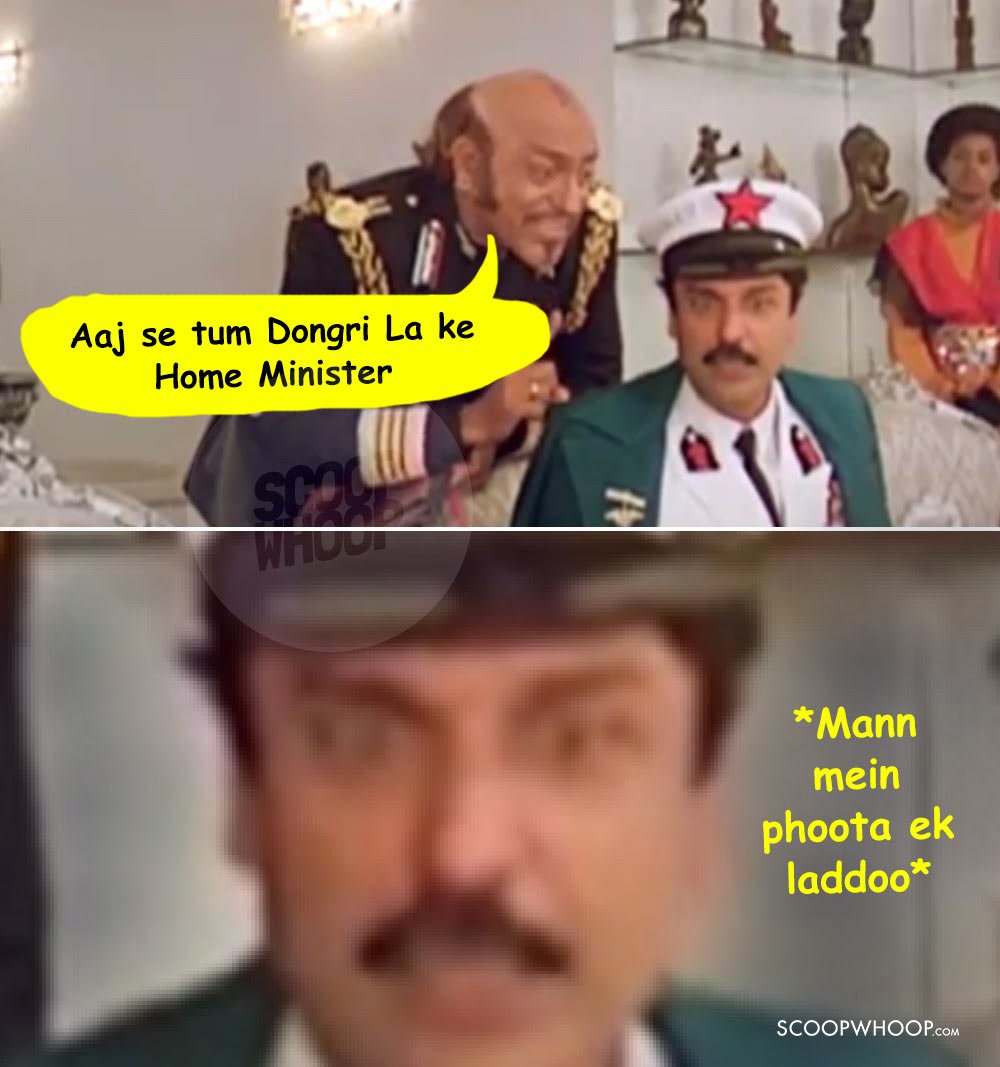 And then, orders him to kill himself for no apparent reason.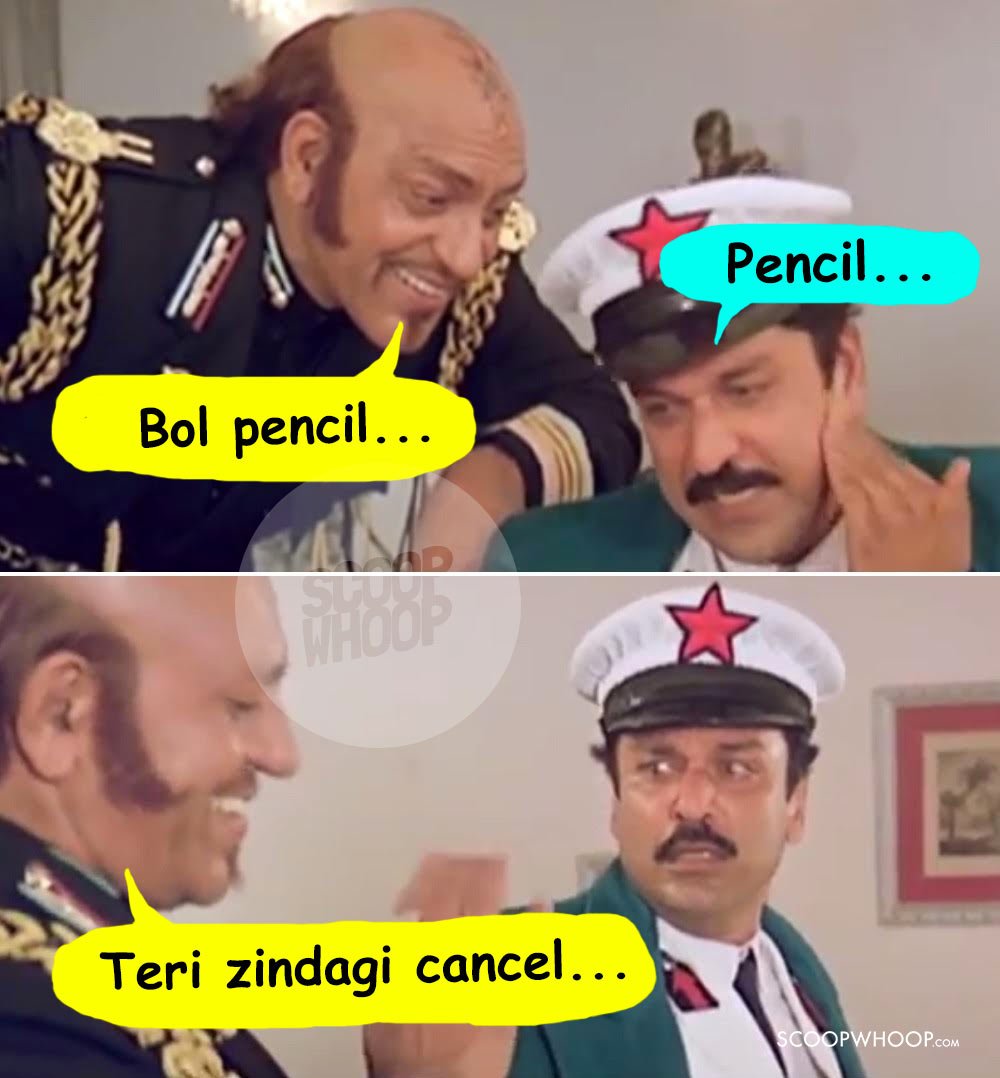 Anyway, since it's an order by General Dong, (like seriously, imagine having that name on your Aadhaar card) the Home Minister must comply. 
Which he does. While being accompanied by his wife and child.
BTW, his wife seems perfectly normal even after knowing that her husband is about to be ded.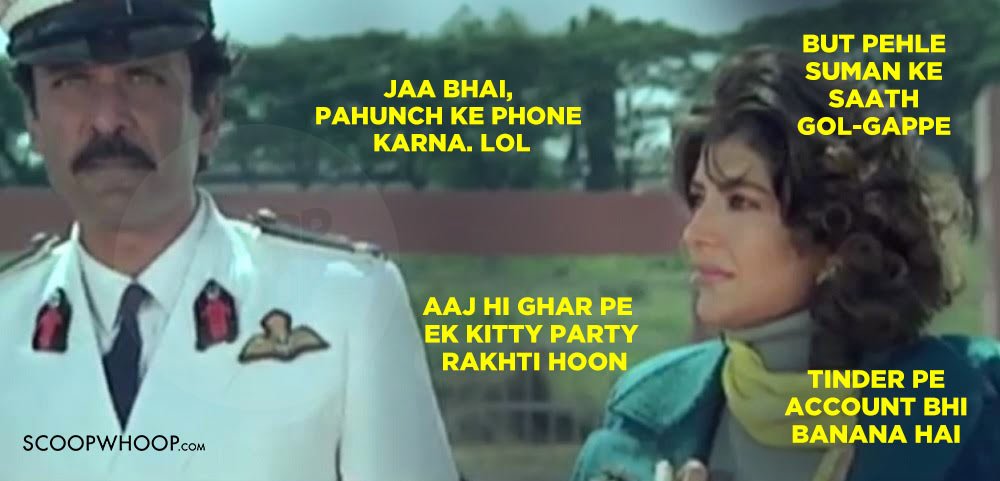 Also, the song Shom! and the death of the newly appointed Home Minister all happen within the first 15 minutes of the movie.
And that's when the randomness starts. For we are now introduced to the full star cast.
There's Shammi Kapoor as the most unfit army man in the history of Indian army…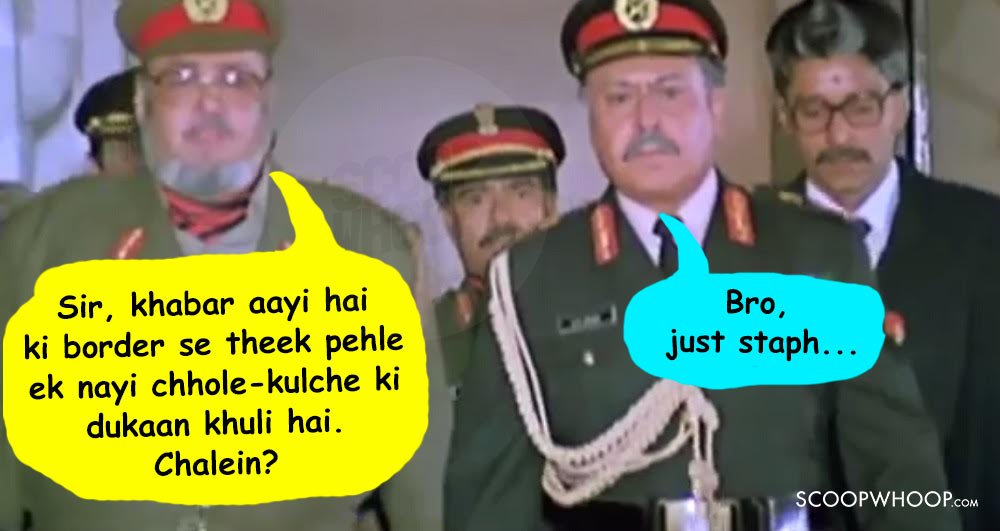 There's Shaktimaan a.k.a Gangaadhar a.k.a Mukesh Khanna who, arguably has the best dialogue in the movie.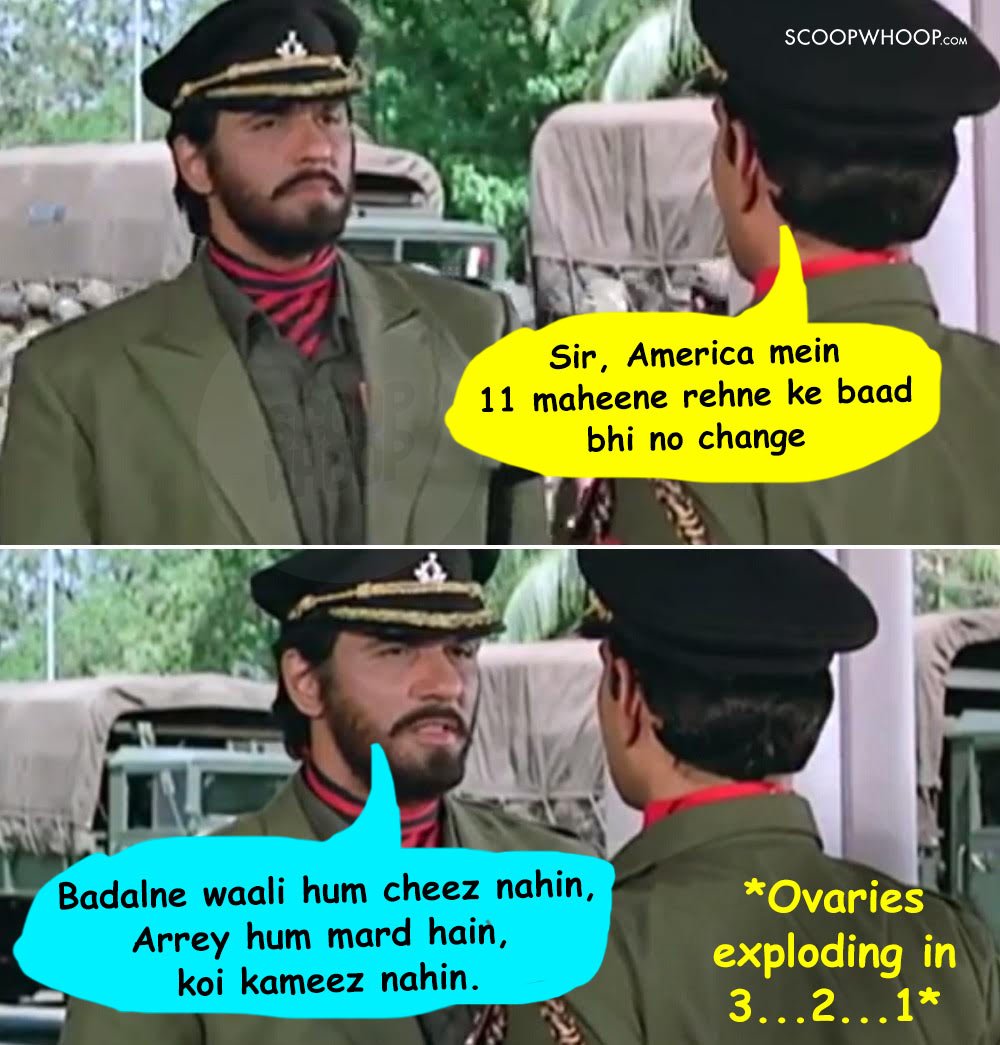 There's Naseeruddin Shah seen like never before…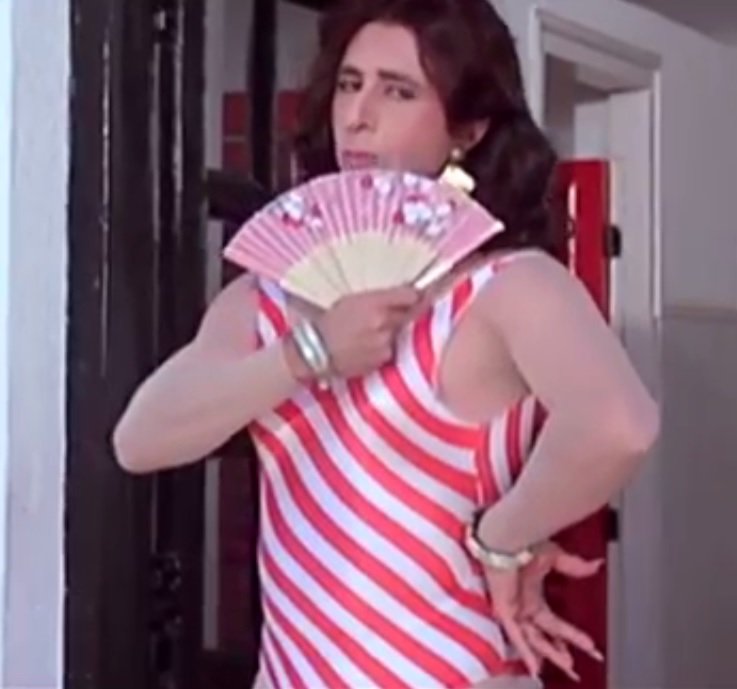 Like seriously Naseer bhai, why? WHY?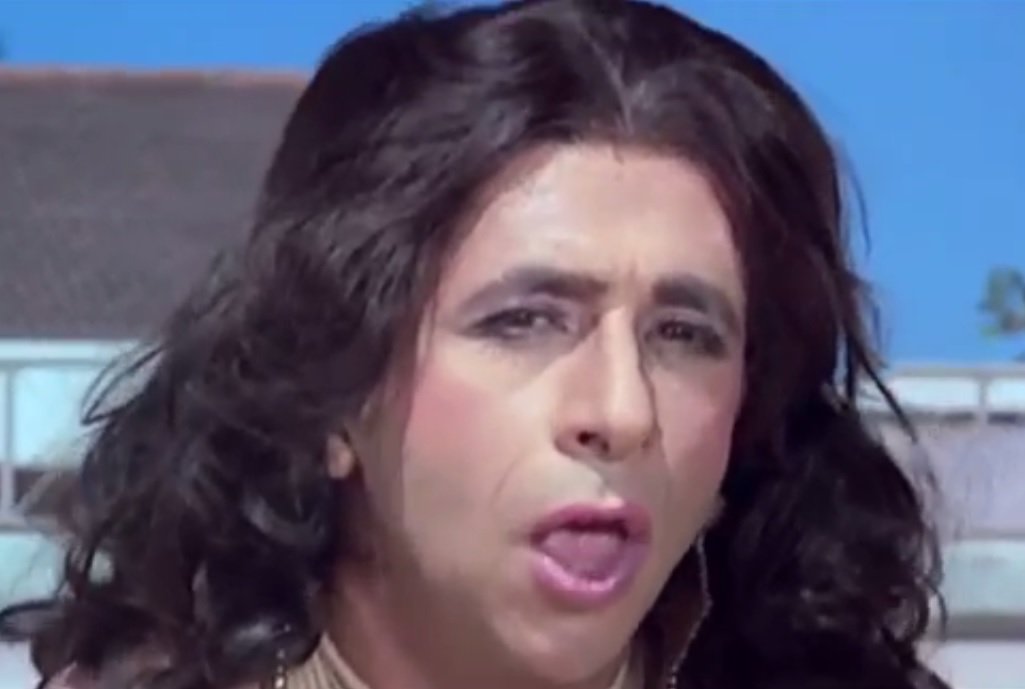 And of course, there's Dharmendra as a fallen hero, who makes his entry in the most epic way possible.
From between the legs of a girl.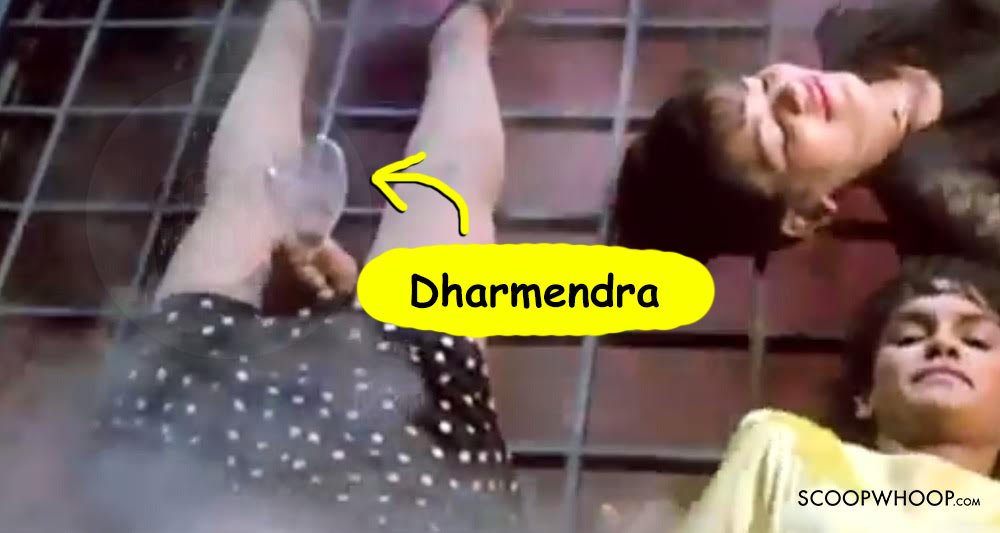 And then goes on to sing (and again we're not making this up) this epic song called…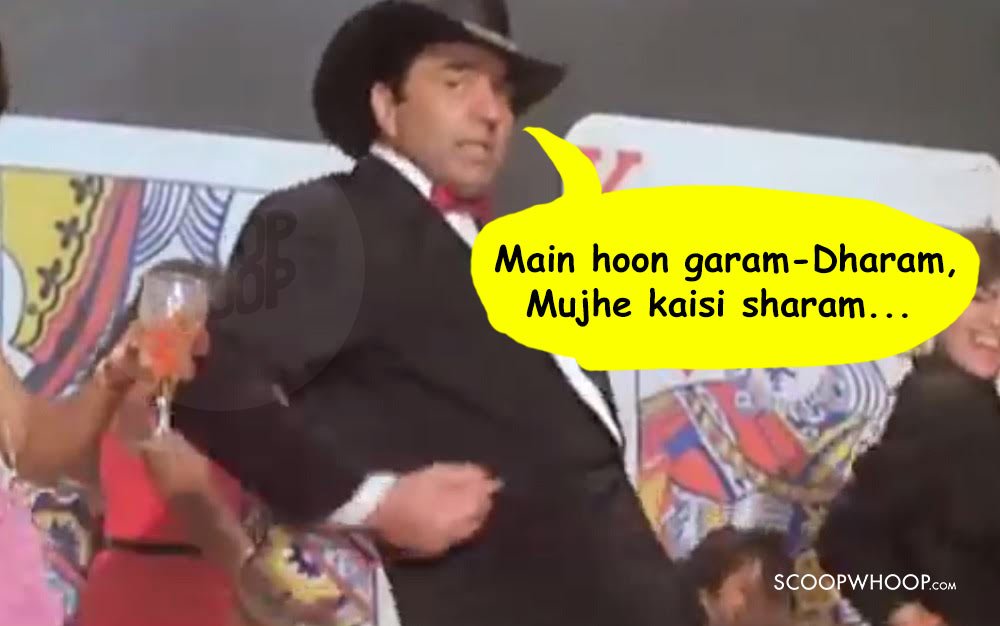 Meanwhile, Mukesh Khanna decides to take on General Dong with the help of an 'amazing' team.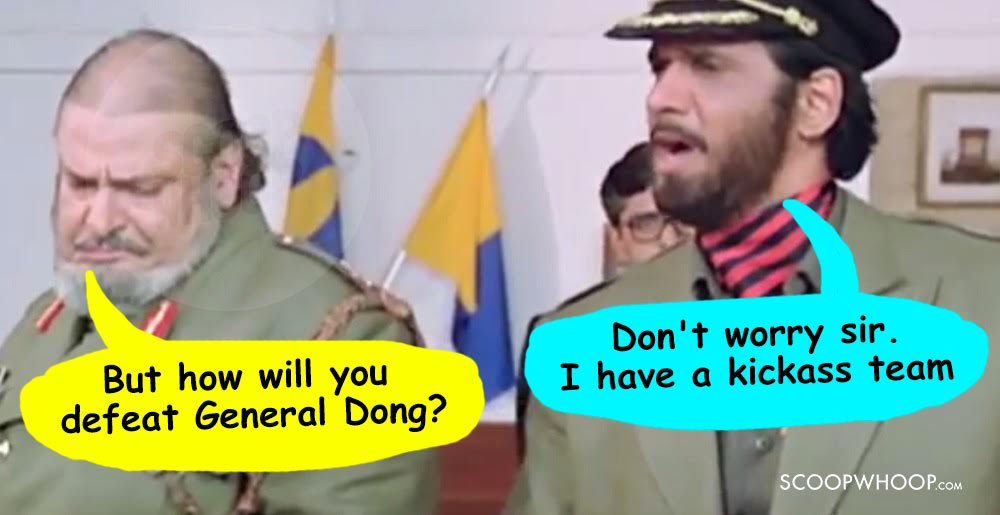 His 'kickass' team turns out to be a group of soldiers who spied on unsuspecting girls in swimming pools in their free time.
Whattey wao!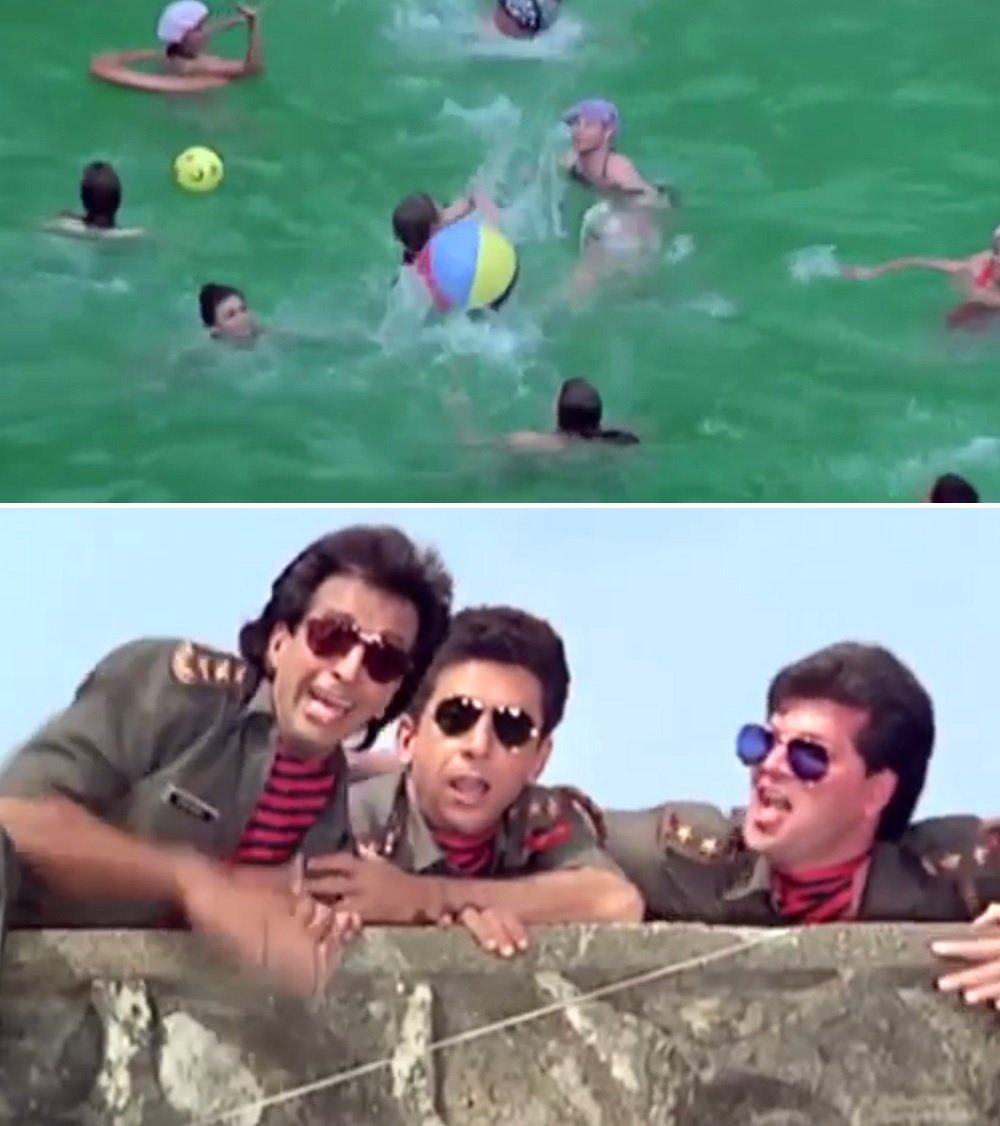 And together, just like that, they assemble and set out to fight General Dong. 
Like a group of 6 people, taking on a man who's running a fuckin' country.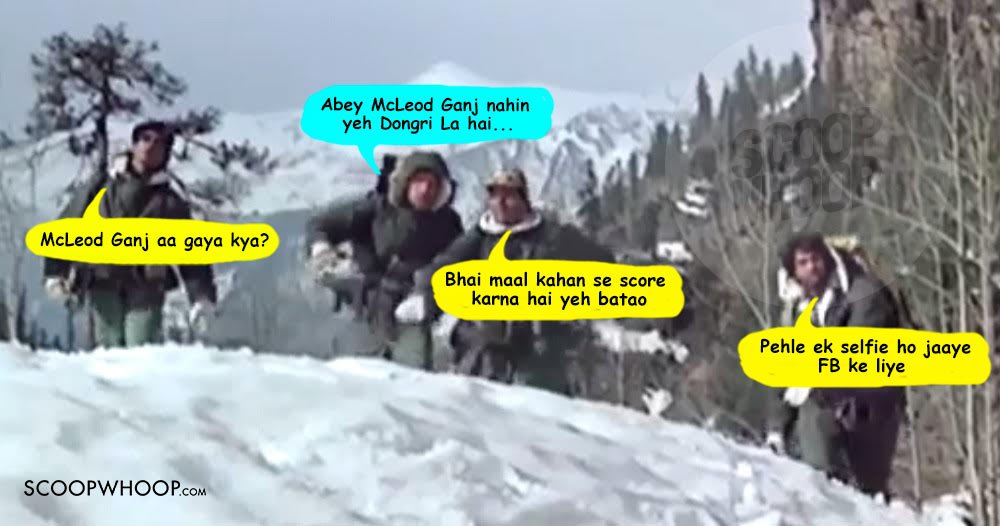 It is then that Mukesh Khanna suffers a mishap. And we find out that he has a prosthetic leg.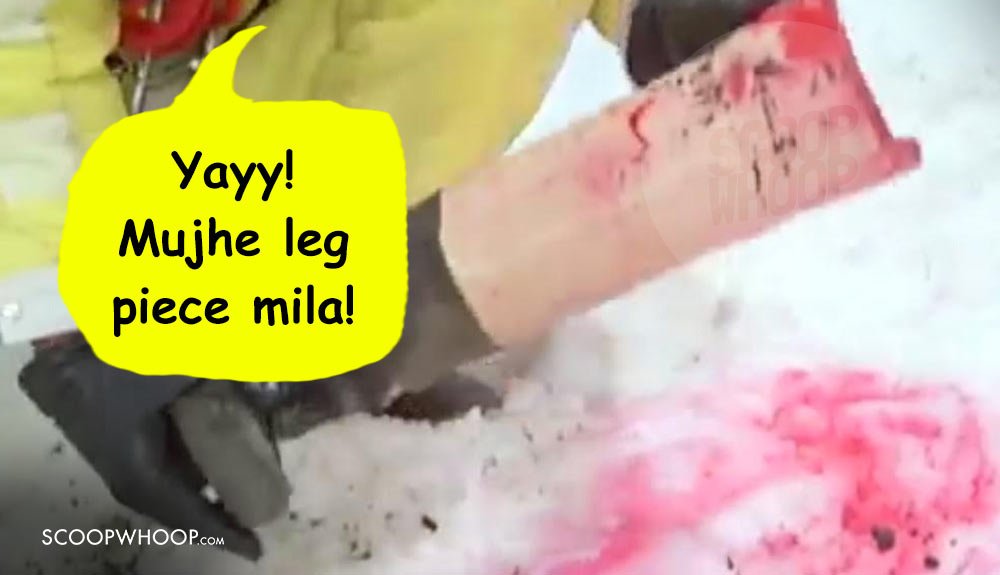 But even when he's injured, he doesn't stop saying shayaris. 
Like stop dude, you're not good at it.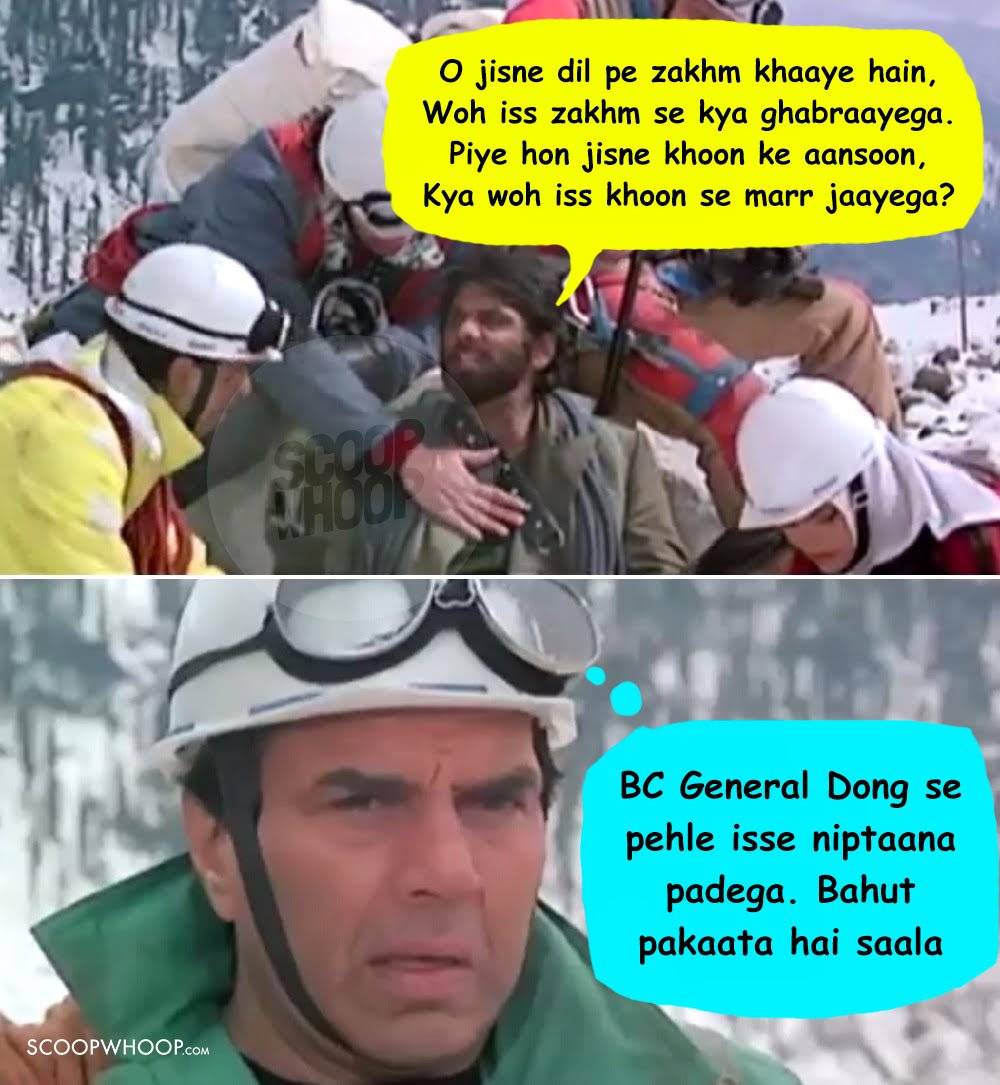 But why the prosthetic leg though?
Well turns out that 11 months and 14 days back, Mukesh Khanna had taken his daughter for a cruise vacation.
To Dong's island, of all the places in the world.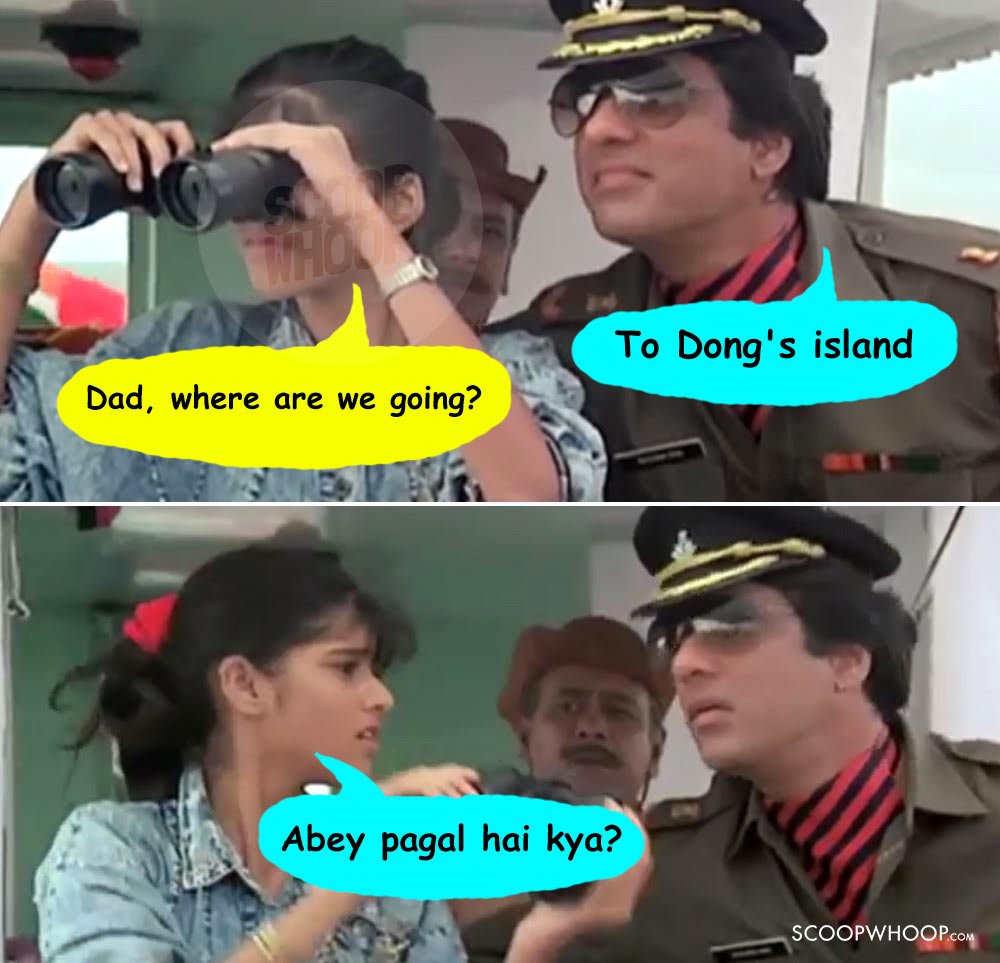 NATURALLY, Dong captures them both. 
He holds the daughter captive, and in classic Sholay style, cuts off one of Mukesh Khanna's legs.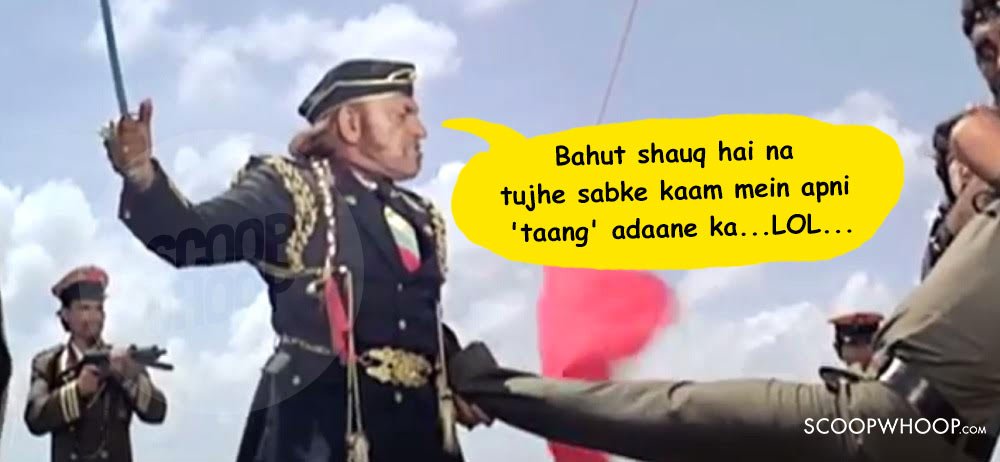 BTW, there's Gulshan Grover also in the film. 
And this time, for a change, he plays a good, loyal and a brave soldier.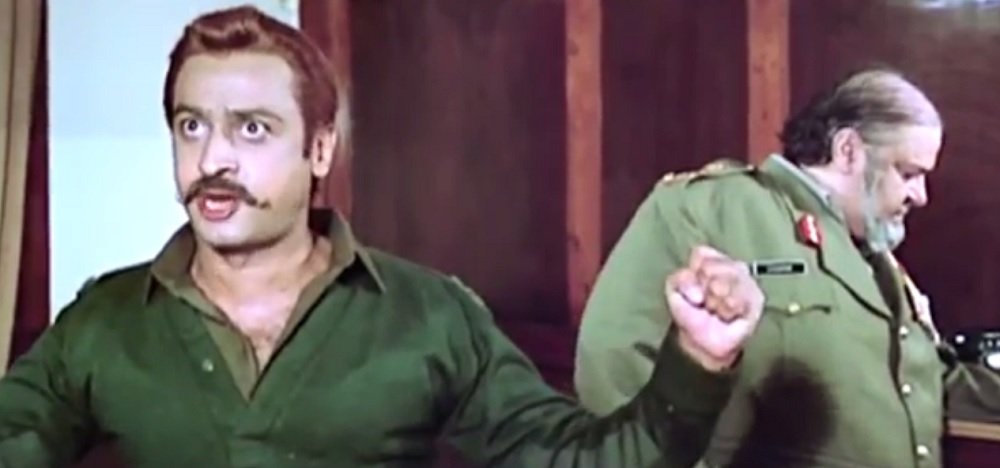 Which is why he gets killed within 5 minutes of his entrance. 
And that's the end of his character.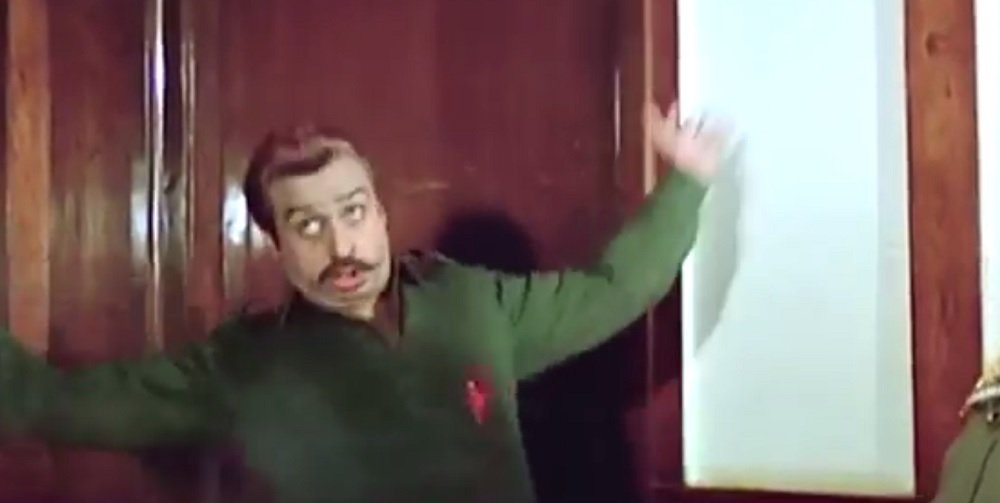 Meanwhile the kickass team enters Dongri La and engages in a deathly shoot-out in a hospital that has pictures of babies randomly pasted all over.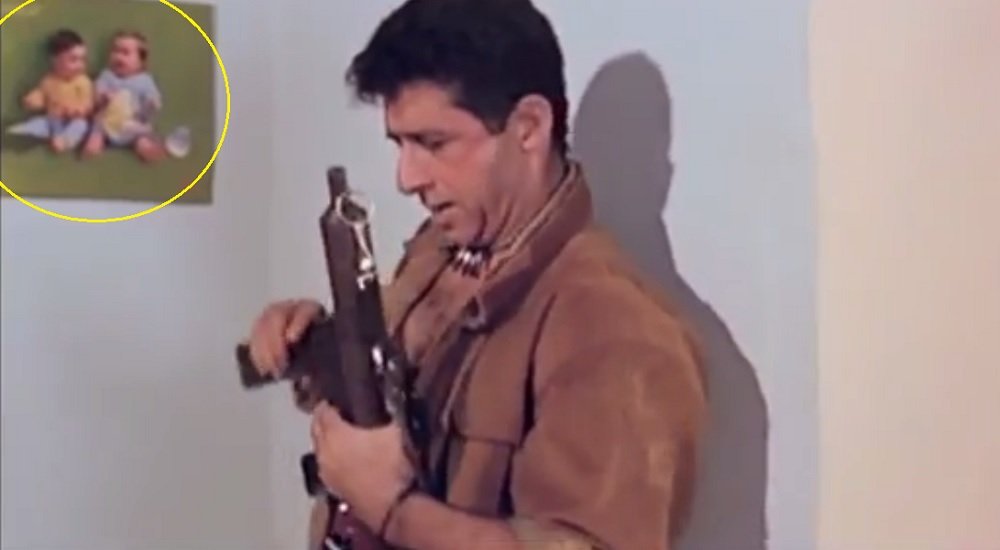 Killing General Dong's men…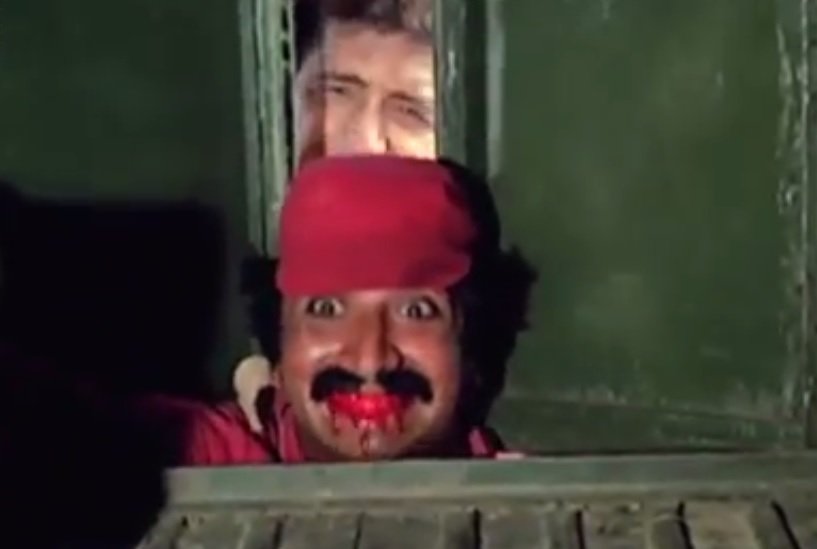 They finally reach General Dong where Dharmendra first makes General Dong smell his smelly shoes.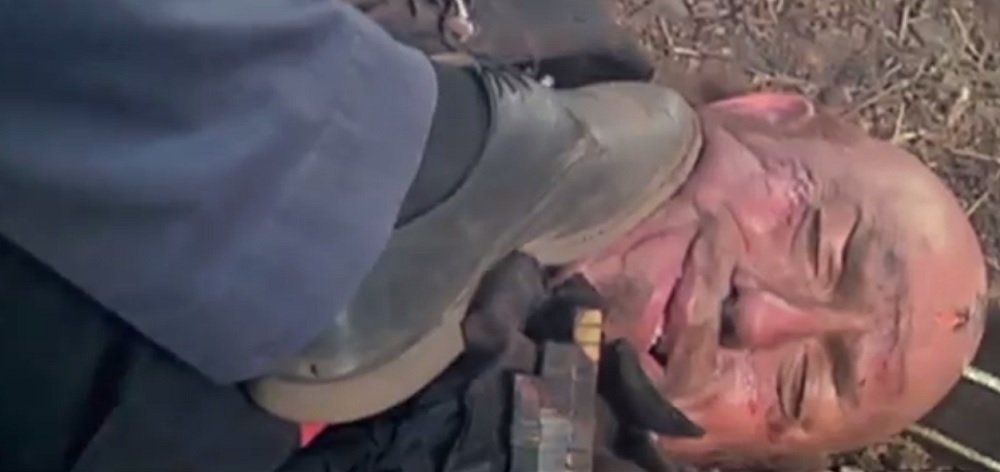 And then give him a very sasti maut.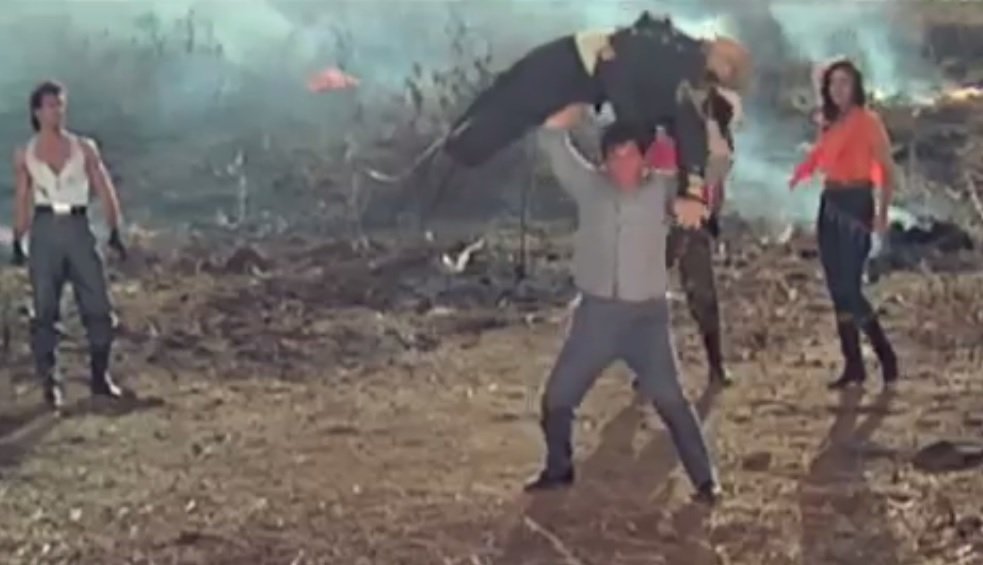 Oh and by the way, if you're wondering who directed this, it was this guy.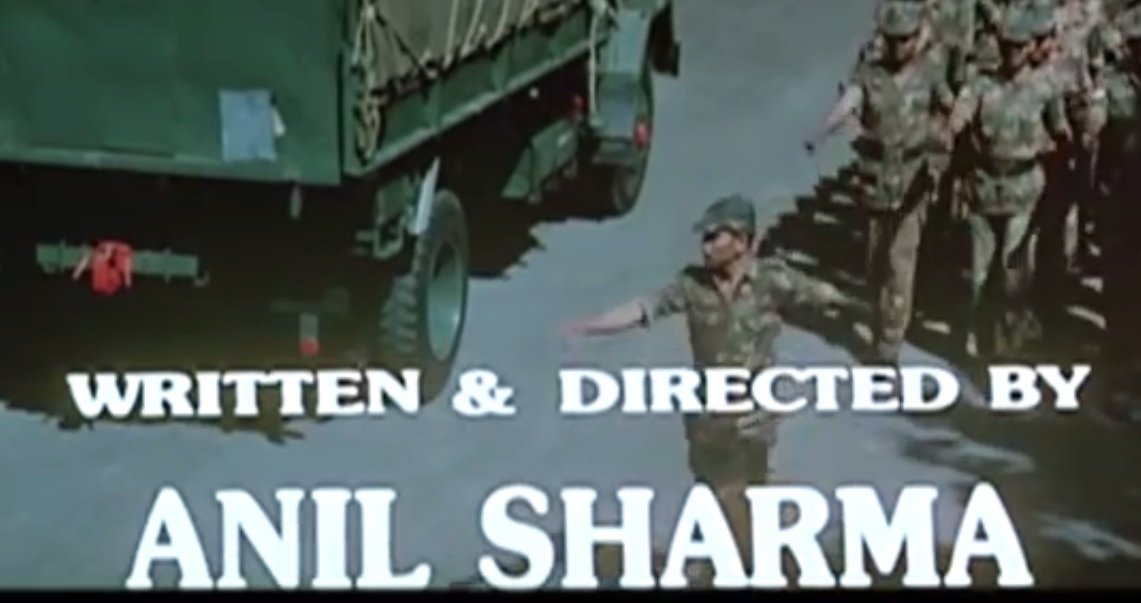 Yes, the same guy who went on to direct Gadar in 2001.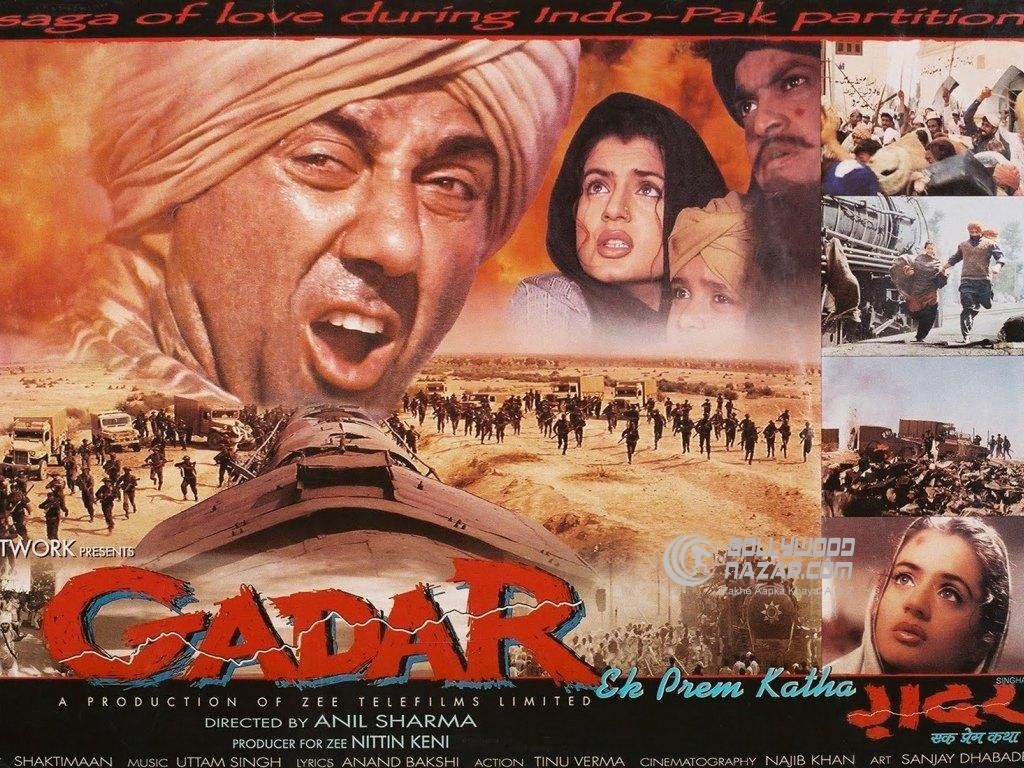 The End. Shom! Shom! Shom!