In case work keeps you busy and this is the only thing you are reading right now, Canadian PM Justin Trudeau is in India.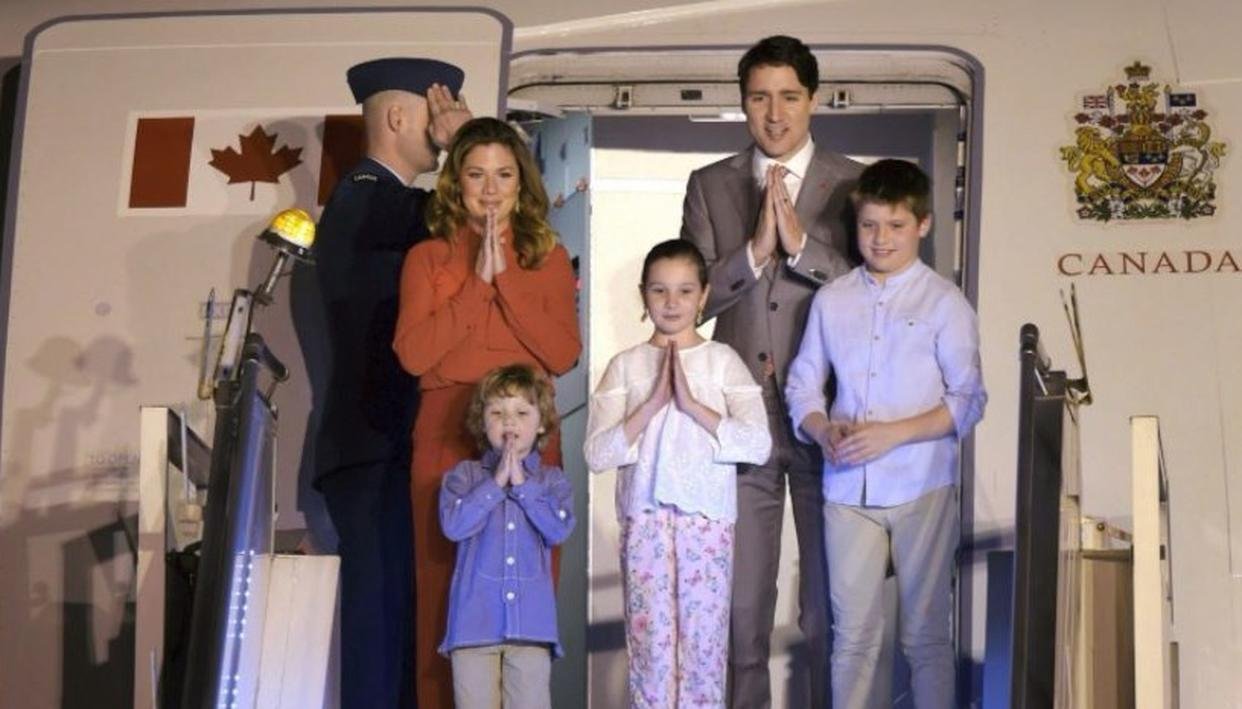 He is on a week-long tour with his family. From their orchestrated Namaste to wonderfully coordinated desi attire, the Trudeaus have caught everyone's attention. (Of course apart from all the actual work that Trudeau is getting done here like signing deals etc, but we are not going to talk about that here.)
I was about Xav's age when I first visited the Taj Mahal almost 35 years ago… and it's amazing to be back with him & the family on Day 1 of our trip to India. pic.twitter.com/EN6VnkYBU2

— Justin Trudeau (@JustinTrudeau) February 18, 2018
Justin Trudeau after visiting the Taj Mahal and Sabarmati Ashram, is now in Mumbai with his family. 
And yes, like a true desi fan, he met King Khan, Shah Rukh Khan.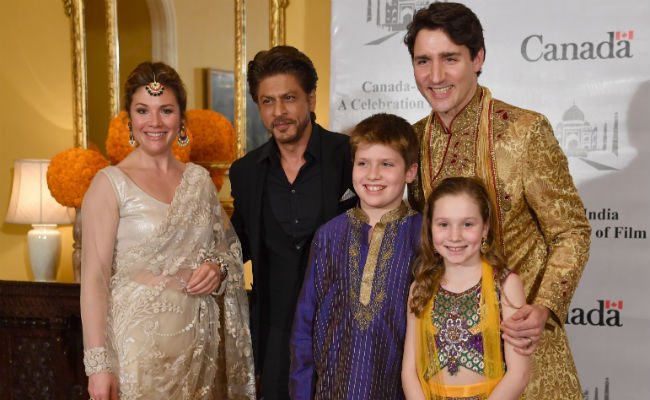 Look at the family grinning widely with Shah Rukh Khan, like every fan ever.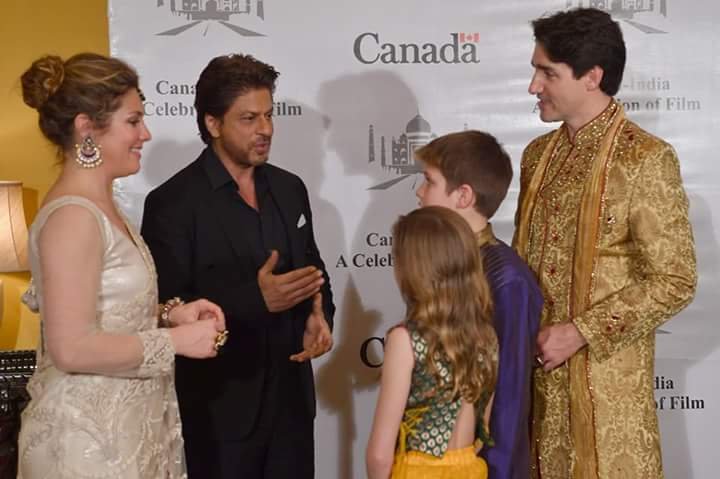 Because you haven't visited Mumbai or India if you haven't met SRK (or for petty people like us: stood outside Mannat). 
Of course when two global favourites share the same stage and frame for the first time, it becomes an affair to remember. Justin Trudeau is also expected to participate in business round-tables in Mumbai. His bilateral meeting with PM Modi is scheduled for February 23.
PS: Where is Hadrien?