Bollywood movies back then had some mind-blowing dialogues and scenes that had the power to make a difference. We already know that Bollywood has influenced romance in our lives but who knew it would also influence a courtroom? Yeah, this Rani Mukherjee scene from Mehndi carries that intensity and has some on-point shots!
A Twitter named IndieKnopfler shared a scene from the movie Mehndi, and netizens started comparing it with Indian courts. In the viral scene, Rani is featured as a lawyer, and she is talking about court laws and the 'Maryada.' Cut to we have gunshots firing in the courtroom.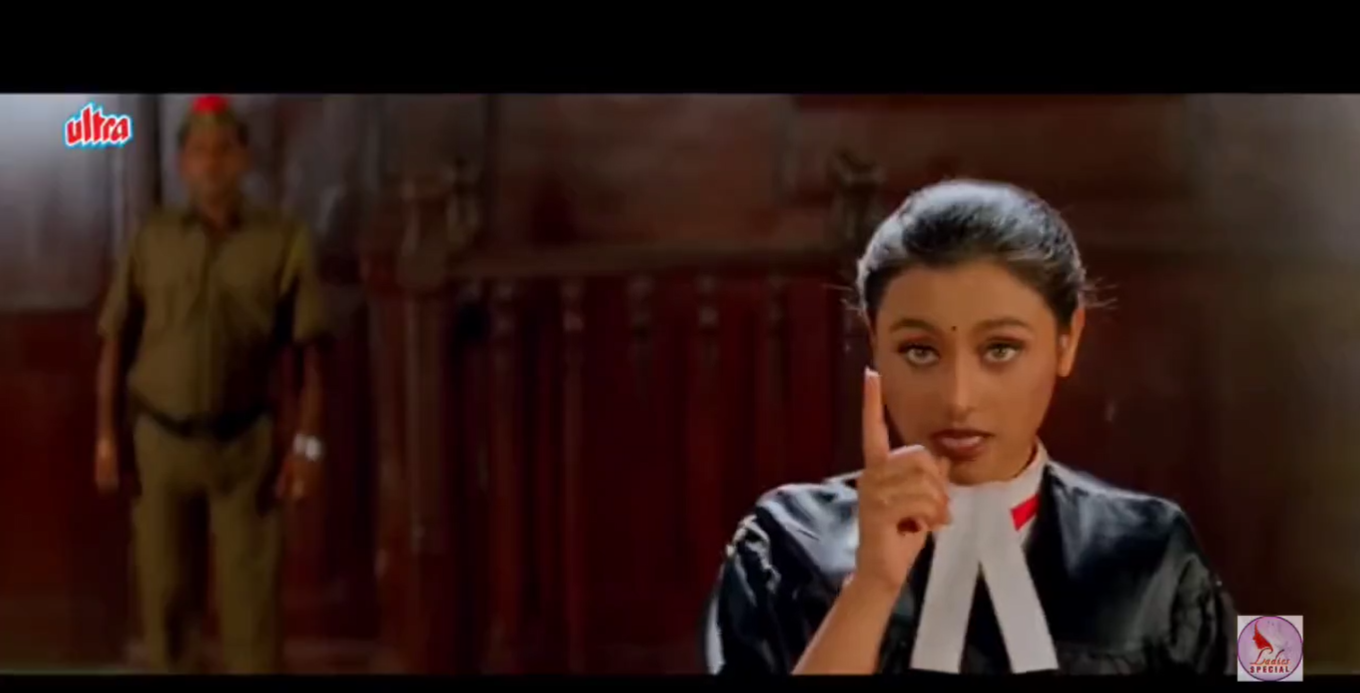 Here watch the full scene:
Twittizens are comparing this courtroom scene with Indian courts and think it's a true story. Well, here's what they have to say:
Know more: Vintage Ads Featuring Bollywood Celebs That Are Perfect For Wall Art.