A video of Priyanka Chopra responding to a Pakistani fan at the recent Beautycon event is going viral on Twitter.
The fan apparently accused her of encouraging nuclear war between India and Pakistan.
You're a UNICEF ambassador for peace and you're encouraging nuclear war. There is no winner in this. As a Pakistani, millions of people like me have supported you and your business.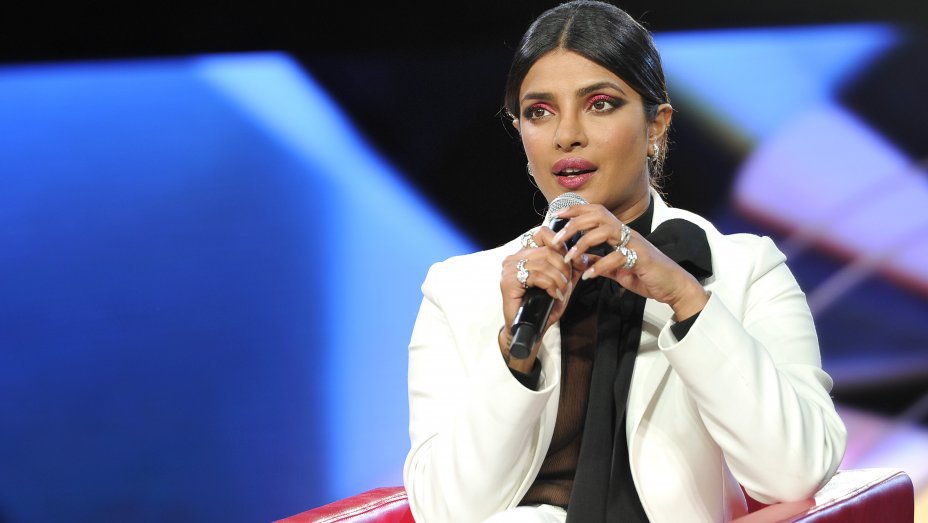 The fan's reaction was in response to the actor's tweet after the Balakot air strike in February this year. 
She had applauded the Indian army in her tweet and this didn't go down well with some people as Priyanka Chopra is an UNICEF Goodwill Ambassador.
Before responding to her, Priyanka asked her if she's done "venting". She further said:
"I have many friends from Pakistan, and I am from India. War is not something that I'm really fond of but I am patriotic. I'm sorry if I hurt sentiments to people who do love me and have loved me. But I think that all of us have a sort of middle ground that we that we all have to walk."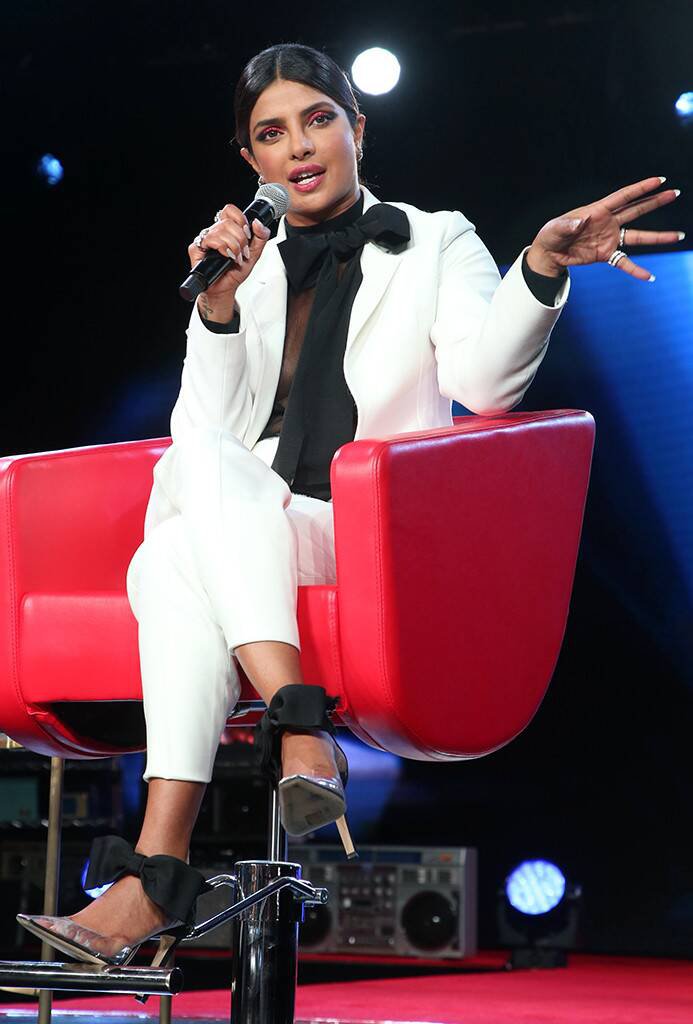 The next day, the Pakistani fan, Ayesha Malik, talked about how Priyanka made her the 'bad guy' in a series of tweets.
Hi, I'm the girl that "yelled" at Priyanka Chopra.

It was hard listening to her say, "we should be neighbors and love each other" — swing that advice over to your PM.

Both India and Pakistan were in danger. And instead she tweeted out in favor for nuclear war.

— Ayesha Malik (@Spishaa) August 11, 2019
It took me back to when I couldn't reach my family because of the blackouts and how scared/helpless I was.

She gaslit me and turned the narrative around on me being the "bad guy" — as a UN ambassador this was so irresponsible.

— Ayesha Malik (@Spishaa) August 11, 2019
Priyanka Chopra tweeted during a time when we were this 👌🏽 close to sending nukes to one another. Instead of advocating for peace she tweeted in support of the Indian army pic.twitter.com/LhbMkOW59v

— Ayesha Malik (@Spishaa) August 11, 2019
Twitter is divided over Priyanka's response. While some people are applauding her for showing support for the Indian Army, others are criticising her behaviour.
So Pakistanis have waged a war against @priyankachopra

Now it's proven beyond doubt that they can't stand an empowered, liberated and successful woman.

No wonder, their icon is a regressive and prejudiced Malala. https://t.co/WiUchRLd8b

— Vivek Ranjan Agnihotri (@vivekagnihotri) August 12, 2019
Priyanka Chopra pulled all the tricks in the book. She was condescending.
She said she has Pakistani friends like how racists say they have black friends.
She mocked the girl by using the term venting when a UN ambassador is supposed to listen to people.

— Arya Suresh (@thecuriouself) August 12, 2019
Priyanka Chopra tweeted 'Jai Hind' which actually was supporting an act of war in the region. She could have said 'here's hoping peace returns to the region' yada yada but she chose to cheer a state action that was leading to war between two nuclear states 2/n

— Mahwash Ajaz (@mahwashajaz_) August 12, 2019
This outrage against Priyanka Chopra tweeting in support of her country's army (Indian army) after it was viciously attacked by terror funded groups of Pakistan is sickening. Also, tweeting in favour of your army is not supporting nuclear war.

— Matilda Briggs (@CattyBriggs) August 12, 2019
That girl asking Priyanka chopra the question at beautycon LA was so obviously yelling at her. PC was absolutely right in telling her to stop yelling. She's not a fucking politician so why are y'all so up her ass for simply saying jai hind??

— shreya (@shreyaa__m) August 12, 2019
She said "thanks girls" which was basically a power show just to make her feel validated.
She didn't even give a genuine answer to that question and went on further mock the girl in order to discredit her by asking her not to embarrass herself.#PriyankaChopra

— Arya Suresh (@thecuriouself) August 12, 2019
Apparently saying it once did not cut it..

Priyanka Chopra is the pride of our country. She is a national treasure. As a daughter of an army officer and as an Indian FIRST, she supported her country's actions against terrorism. We are all very proud of her.

JAI HIND 🇮🇳

— Shrey | L💘ver out 08.23 (@AryaStark1997) August 12, 2019
What surprises me about Priyanka Chopra is that y'all still expect Bollywood to be anything more than dumb hypocritical government stooges, when they have, in fact, persistently been just that & nothing else

— Damsel in This Dress (@secondofhername) August 12, 2019
The tweet from the Pakistani woman came after Priyanka was praised by media for displaying composure during the event.