There are some songs that are a part of our childhood, and no matter how many years pass by, they'll still remain etched in our memories. Like the iconic track Tip Tip Barsa Pani from Mohra.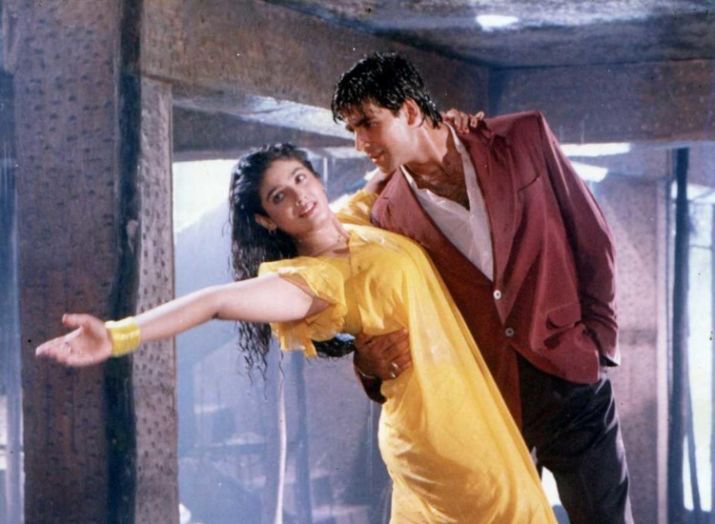 Picturized on the lead pair, Akshay Kumar and Raveena Tandon, the song became synonymous with 90s dance anthems. And now that the song is being recreated, Akshay Kumar had this to say, or rather tweet, about the track. 
I would've definitely been disappointed if any other actor would've recreated Tip Tip Barsa Paani,a song which has been synonymous with me & my career & I can't thank Ratan Jain ji enough. At times like these you realize,we may have come a long way but we also go back a long way pic.twitter.com/UtH5iDS0i9

— Akshay Kumar (@akshaykumar) June 20, 2019
However, Twitterati was quick to point out that famous as the song was, the actor everyone remembered from the video wasn't Akshay Kumar. 
I can't imagine this song without Raveena in it. Don't recreate it pleaaaaaaaaaaaaaaaaase!😭

— Unnati Madan (@unnati_madan) June 23, 2019
Well, guess we all look back at our past differently!