Bollywood churns out innumerable movies every year but most of us wait impatiently for the blockbuster ones. But in between a Salman-starrer and a Shah Rukh-starrer slips in some of the most underrated but equally or sometimes more brilliant movies.
The bane of these movies are that they are either low-budget or do not feature an A-lister or sometimes a combination of both. We get to hear and read rave reviews by the few who decided to give these movies a shot.
Here are a few movies, in no particular order, that probably deserved some of the audience's time.
1. Talvar
Based on the Arushi Talwar murder case, Talvar has been written by Vishal Bharadwaj and directed by Meghna Gulzar. Also the movie features incredibly talented actors like Irrfan Khan, Konkana Sen Sharma and Neeraj Kabi.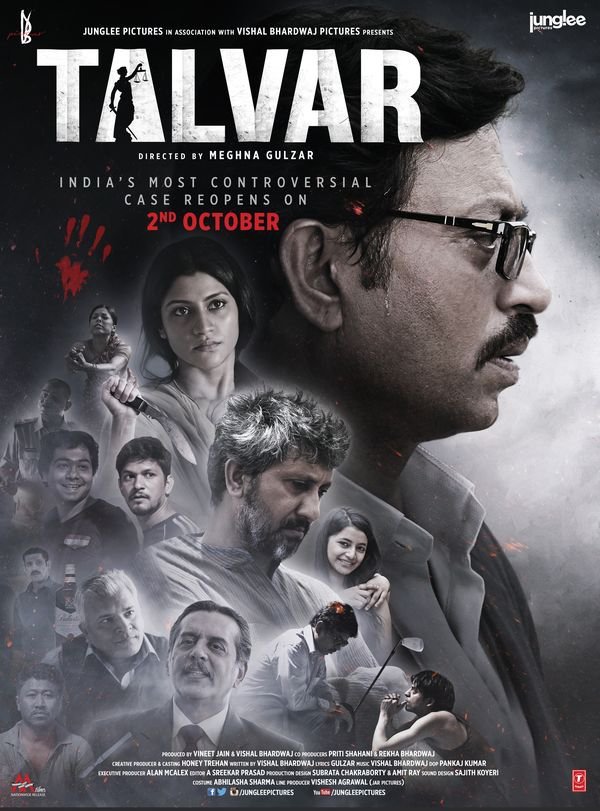 Source: Wikipedia
2. Masaan
This movie bagged the FIPRESCI Prize in the Cannes Film Festival and a Promising Future prize for debut films. Masaan narrates two separate stories that are tied down together in the end. It stars Richa Chadda as the tormented Devi and Vicky Kaushal as Deepak, a corpse burner.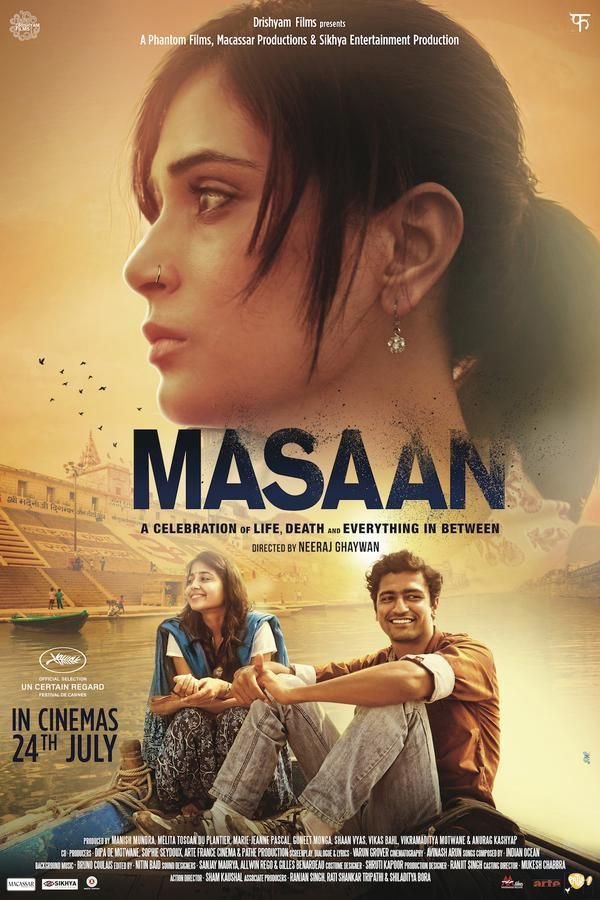 Source: International Business Times
3. Qissa
If you love parallel cinema and folktales, Qissa is probably one of the best of the year. Moreover, it has Irrfan Khan and Tisca Chopra, and they never fail to impress. Qissa narrates a surreal tale of a father and his daughter, whom he raised as a son – literally. Things get complicated as the daughter gets older and falls in love with a girl.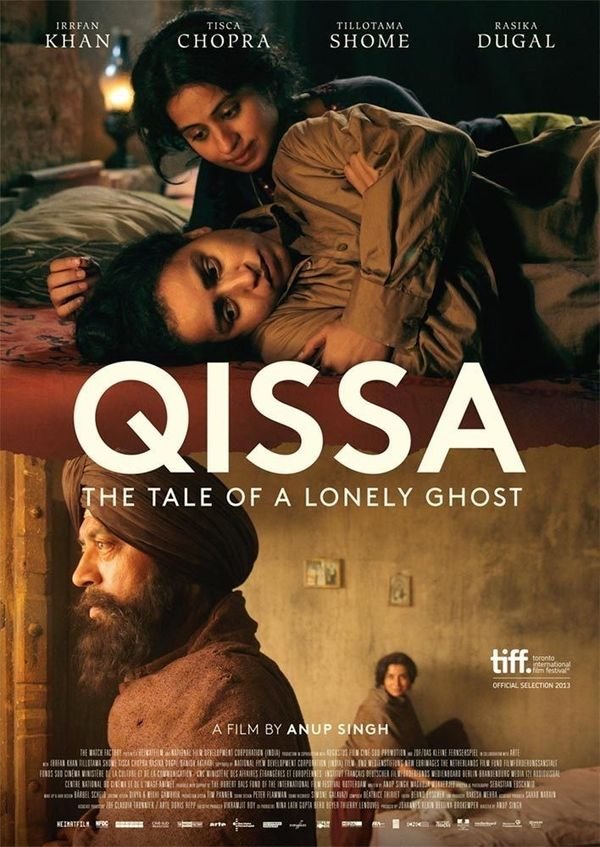 4. Court
This movie looks like an absolute winner just by the trailer. Court is, as made obvious by the title, a courtroom drama, something that Indian cinema, especially Hindi cinema, does not have many of. Court , a commentary on the India legal system follows the trial of an old folk singer at a Sessions Court in Mumbai. The movie has also bagged around 20 national and international awards. Court is also India's official submission for the 88th Academy Awards.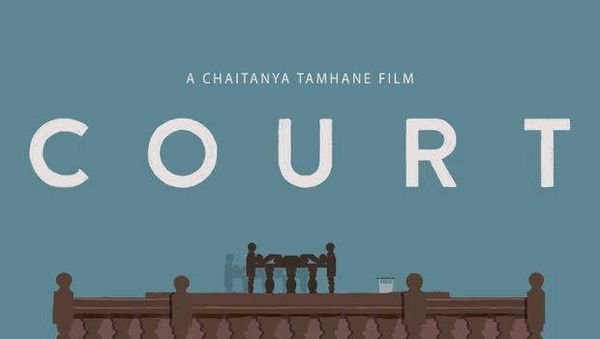 Source: The New Indian Express
5. Margarita With A Straw
Shonali Bose's Margarita With A Straw , is the story of Laila, a girl with cerebral palsy played by Kalki Koechlin. This heartwarming movie follows Laila as she sets on the path of sexual discovery and eventually discovers her true self. The movie also features Revathi, who plays Laila's mother.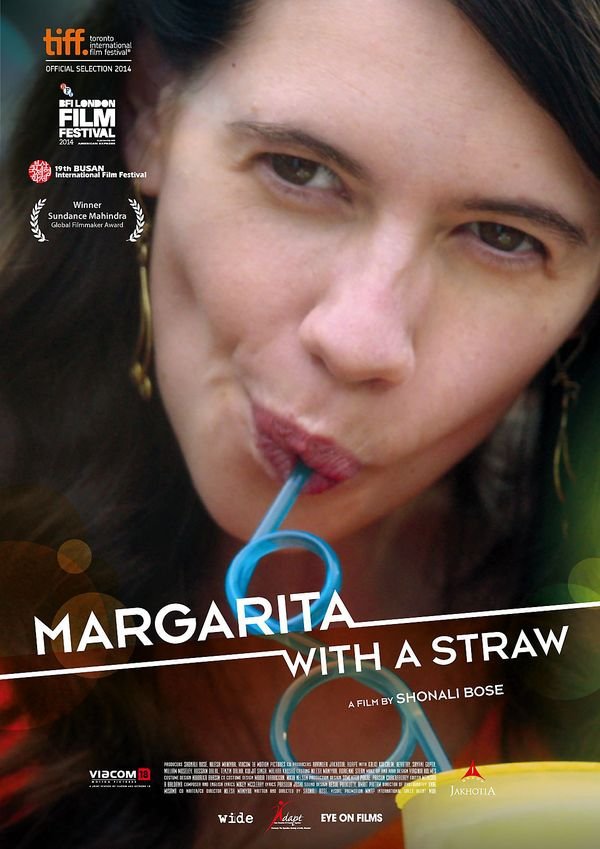 Source: Rediff
6. Gour Hari Dastaan
Directed by Anant Mahadevan, Gour Hari Dastaan is an biographical film on Oriya freedom fighter Gour Hari Das. Das had to fight 32 years for a certificate that stated that he was a freedom fighter, which was given to him at the age of 84. The film stars Vinay Pathak, Konkona Sen Sharma and Ranvir Shorey.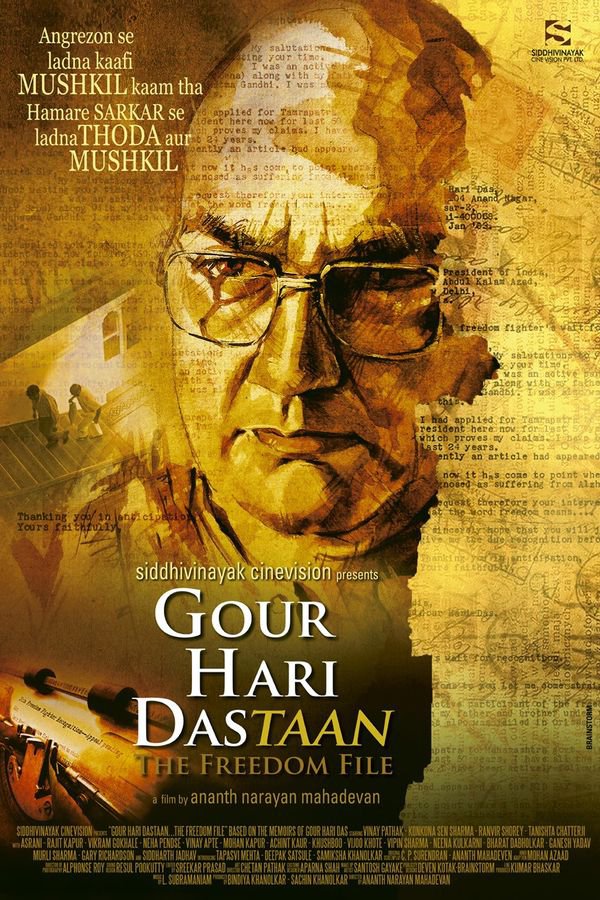 Source: IMP Awards
7. Manjhi – The Mountain Man
This is another biographical film based on Dashrath Manjhi. Manjhi narrates the unusual story of Dashrath, a poor labourer who paved a path through a mountain using only his hammer and chisel. Nawazuddin Siddiqui plays Manjhi and his wife is portrayed by Radhika Apte.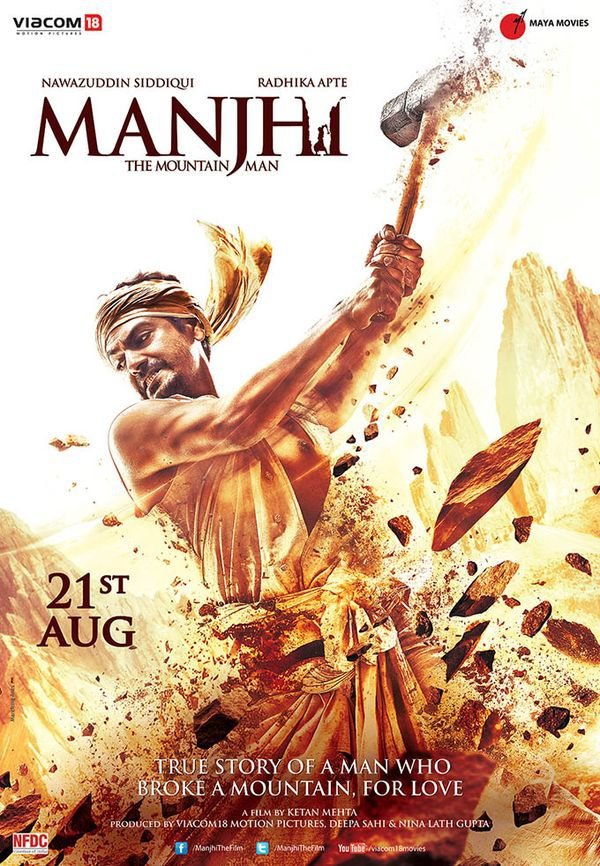 Source: Filmi Beat
8. Meeruthiya Gangsters
From the makers of Gangs Of Wasseypur , comes another movie about local gangsters that we would love. The title, Meeruthiya Gangsters , is self explanatory. There is also a healthy humour quotient in the movie, which is not surprising. And Mukul Dev makes a comeback with this.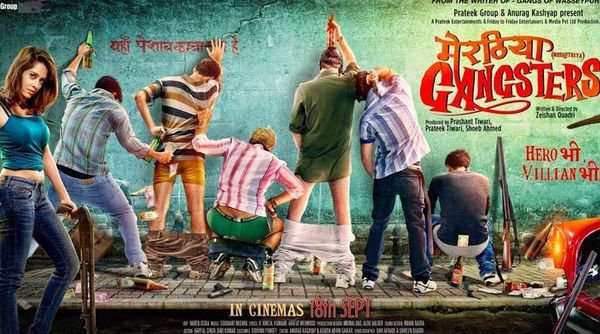 9. Titli
Written by Kanu Behl, Titli reveals the Delhi underbelly by following a violent brotherhood of car-jackers. It mainly focuses on Titli who wants an out from the business and how all hell breaks lose when he gets married. The film, co-produced by Dibakar Banerjee and Aditya Chopra, also features Ranvir Shorey.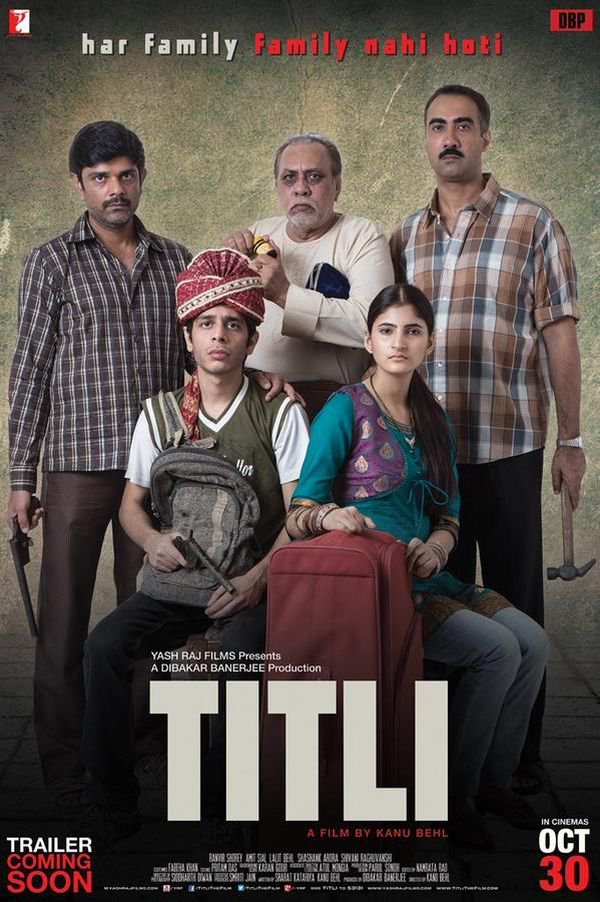 Source: Movies80
10. Main Aur Charles
This is sort of an important movie because it introduces a lot of people to who Charles Sobhraj was. Main Aur Charles is based on the events of Sobhraj's life, who was a con man, a vicious killer and a particularly mysterious and charming man. The movie features Randeep Hooda as Sobhraj along with Richa Chadda, Tisca Chopra and Adil Hussain.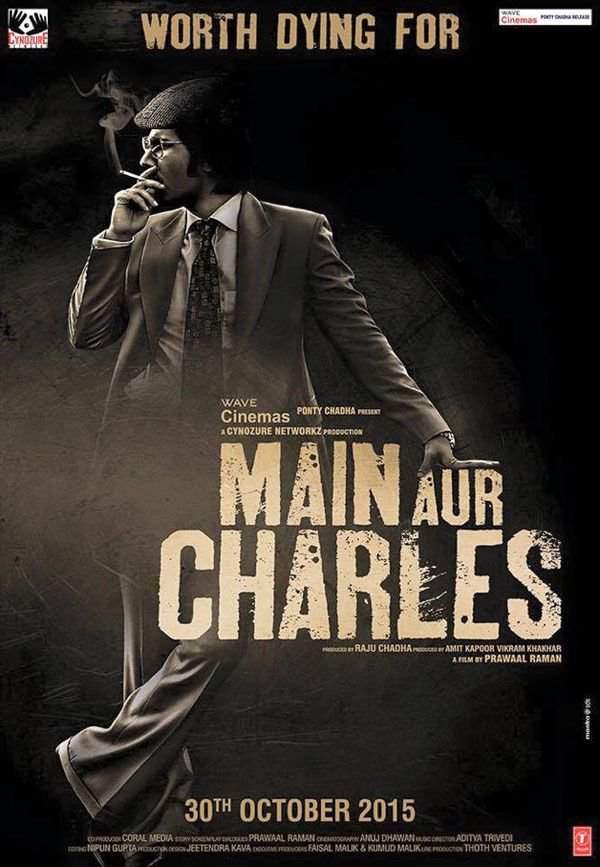 Source: Filmy Wave
11. Miss Tanakpur Haazir Ho
This movie, a satire directed by Vinod Kapri, is inspired by true events that occurred in a village in Haryana. Miss Tanakpur Haazir Ho is the story of a guy who is framed for raping a buffalo because he was found having an affair with a married woman. The husband of the married woman schemes and frames the guy and what happens next should only be found out from the movie. The movie stars Annu Kapoor and Om Puri.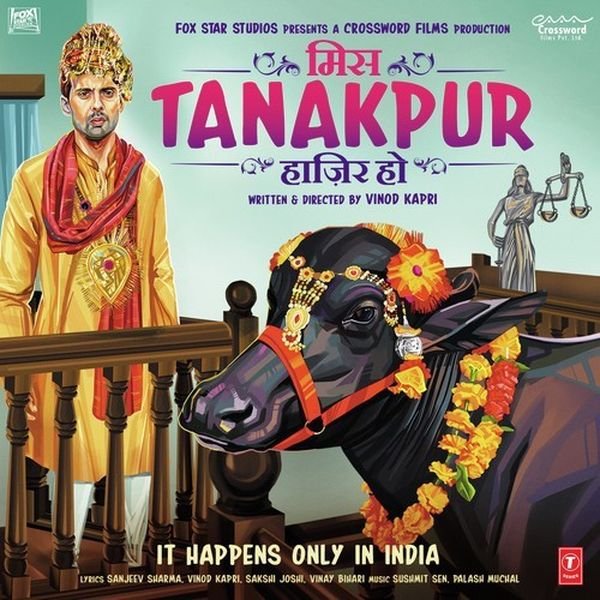 Source: PK
12. Charlie Ke Chakkar Mein
This Naseeruddin Shah-starrer is a neo-noir parallel film. That should do the trick. Charlie Ke Chakkar Mein is almost equally divided into the committing of the crime and the later half the investigation. But the movie moves in a non-linear manner and focuses on a group of drug-addicts, one thing leads to another and eventually multiple deaths occur.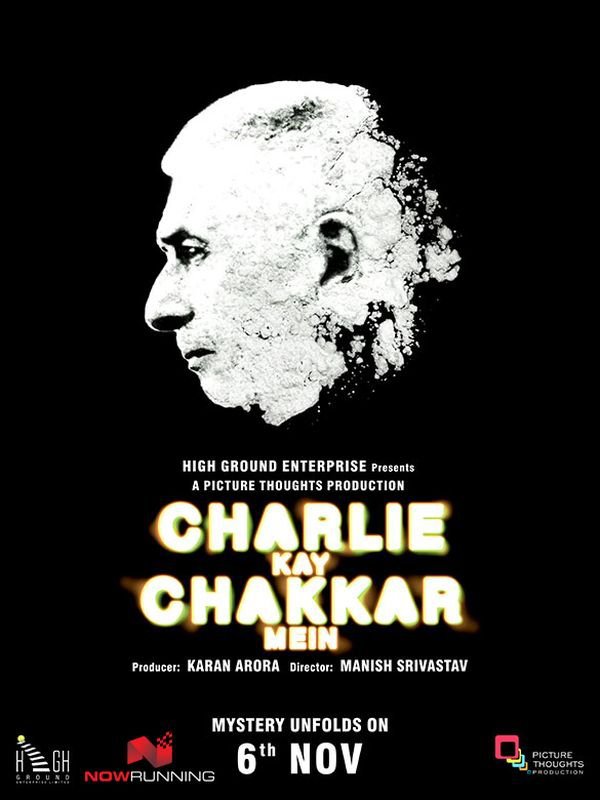 Source: Now Running
13. Detective Byomkesh Bakshy!
The decision to bring Byomkesh Bakshi to life again was probably one of the best. The movie followed the filming style of the tv series and achieved the dark tones the series was so popular for. This thriller set in war-torn Calcutta features Sushant Singh Rajput as Byomkesh Bakshy along with the incredible Neeraj Kabi. Dibakar Banerjee's Detective Byomkesh Bakshy! is definitely one of the best thrillers of the year.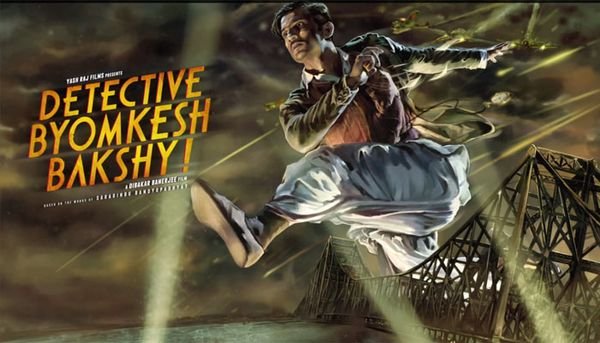 14. Drishyam
This movie stars Ajay Devgn and Tabu. But it features on this list because it should have been a blockbuster hit, but wasn't. The story revolves around Vijay Salgaonkar (Devgn) and his family who are being hounded by Meera Deshmukh (Tabu), for reasons that would act as spoilers. Devgn and Tabu are brilliant and makes the movie total worthy of your time.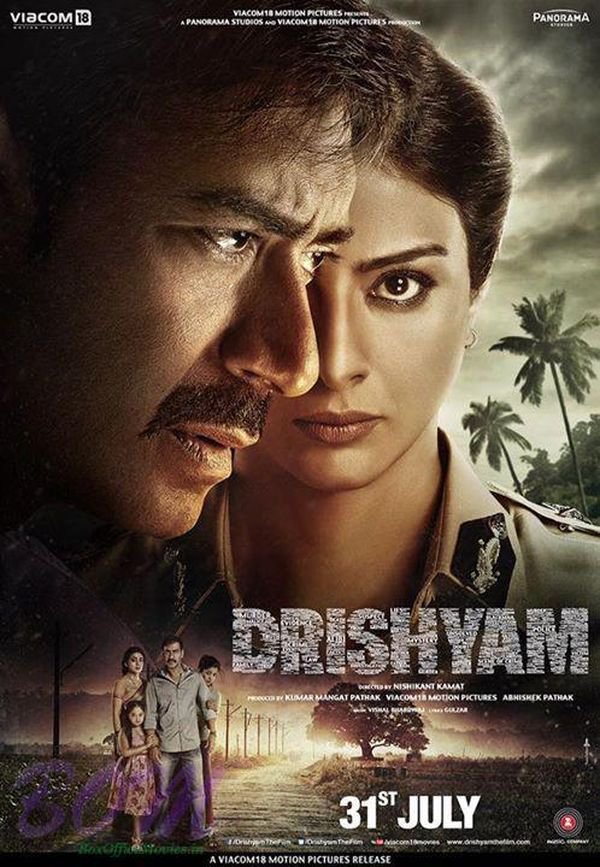 Source: Movies80
15. Hunterrr
In all fairness, it is easy to understand why people might not have shown up for this movie. The trailer did nothing for it. But despite all this the Hunterrr is a pretty good watch. It is the story of Mandar Ponkshe, who is a sex addict. Hunterrr revolves around his life and what everything that he goes through till he finds true love, much like Joseph Gordon-Levitt Don Jon .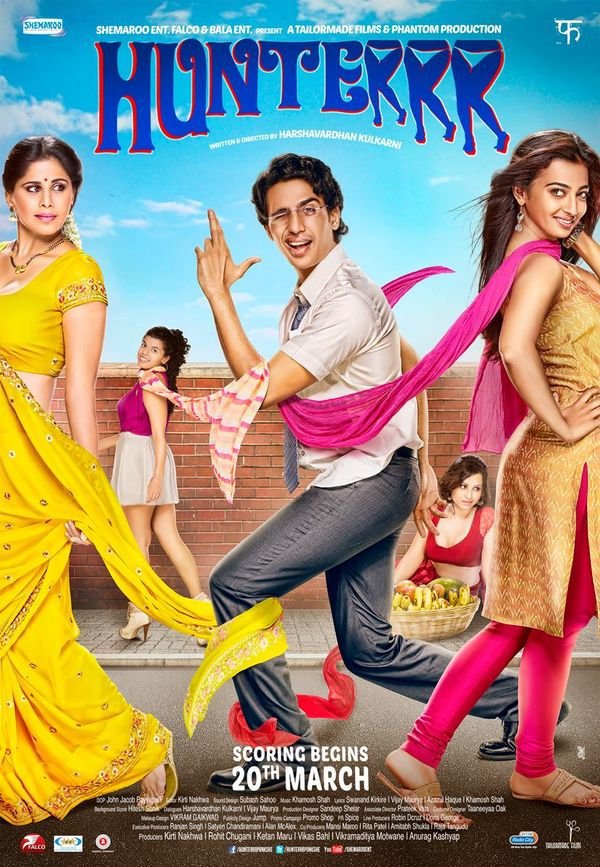 Source: Warm Movies
16. Angry Indian Goddesses
This is not only an important movie, it is also a whole load of fun. Angry Indian Goddesses had to be made and the fact that some 'sensational' clips were removed from the movie by the Censor Board should drive the point home. The only bane of the movie is that it tries to tackle almost every issue there is and that is where it might fall a little short. It is the story of Freida, Madhureeta, Suranjana, Pamela and Nargis along with Joanna and Lakshmi. If you still haven't watched it, go catch it in your nearest theatre.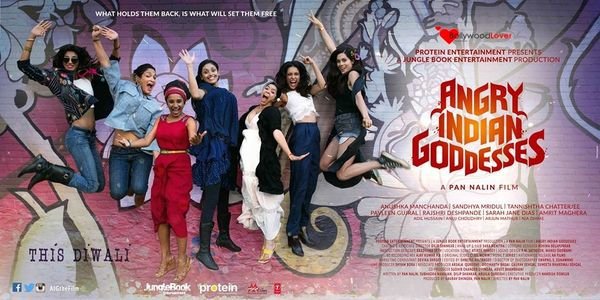 Source: Bollywood Lover
Time to grab some popcorn!