A lot of good movies often get swept under the rug. They might be too obscure, don't get the promotion they deserved or are just plain unlucky. Horror is a genre where this happens more than any other.
Some of the most famous ones are gimmicky, immature and poorly written with only jump scares to rely on. Some of the ones that are relatively unknown are actually quite innovative in the devices they use to scare us. 
So we compiled a list for you of these off-the-radar horror films which were actually quite good.
1. 13 B (2009)
A T.V. serial that shows the past and predicts the future haunts the newly moved-in family in apartment 13 B.
A horror-thriller about a family which moves into a new apartment, 13 B. It begins slow enough with inauspicious occurrences and an eerily creepy serial on the telly which seems to show to the future and ends on a note as dark as the rest of the film.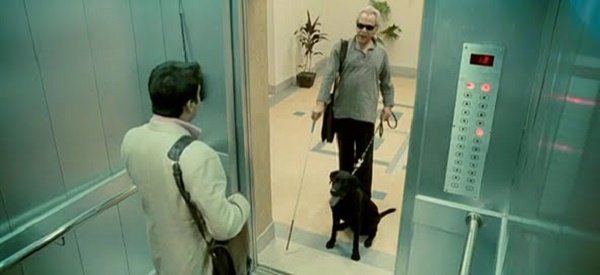 2. Altered States (1980)
An experiment to understand different states of consciousness goes very wrong.
The movie follows the life of a professor of abnormal psychology who begins to get interested with alternate states of consciousness while studying schizophrenia. It follows the series of experiments he conducts on himself and the abnormalities that follow.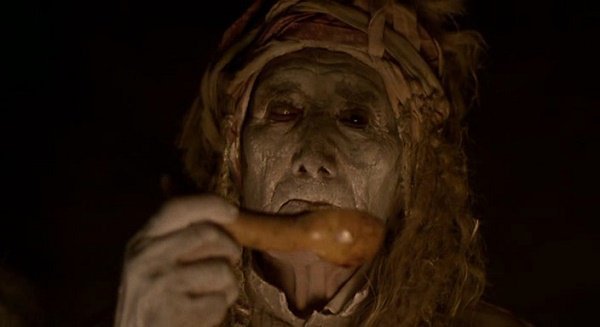 3. Audition (1999)
A psychological-horror flick that gets under your skin and then sublets it to the boogeyman. It begins with a widower of 7-years whose friend sets up an audition to find him a suitable match. He is immediately smitten by a girl called Asami but there's more to her than meets the eye. Much more.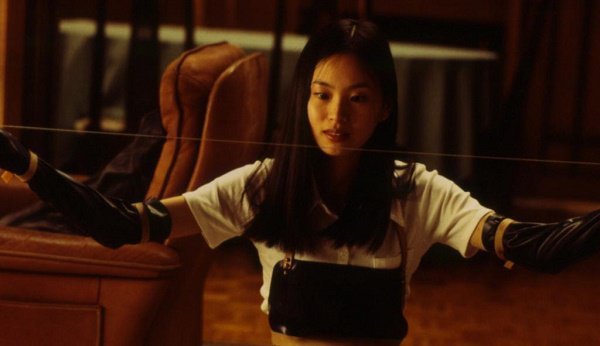 4. Dead End (2003)
A woman clad in white leads this family into a living nightmare in the woods.
Driving to their in-laws house for Christmas dinner, Frank and his family get into an accident with a car driving the other way. When they come to, the other car is gone and they see a woman wearing all white carrying a baby and offer her a ride.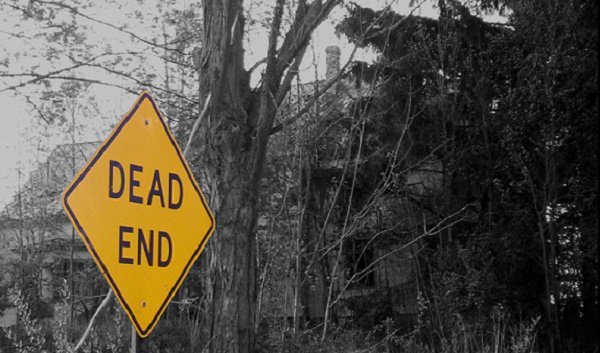 5. Drag Me To Hell (2009)
When an old gypsy places a curse on her, she has no choice but to fight her demons head on.
An insurance agent rejects a loan to an old Romani woman under orders from her boss. Disgruntled, she assaults her after work and says that she has placed a curse on her which after three days of exceeding torment will drag her down to hell.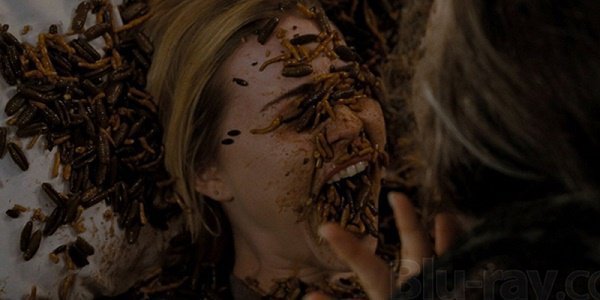 6. Eden Lake (2008)
A couple must survive the night while being chased down by a gang of insane teens.
A horror-thriller that begins when a nursery school teacher and her boyfriend decide to go for a vacation to a lake in the country side where they end up getting stranded when a band of psychotic teenagers steal their car.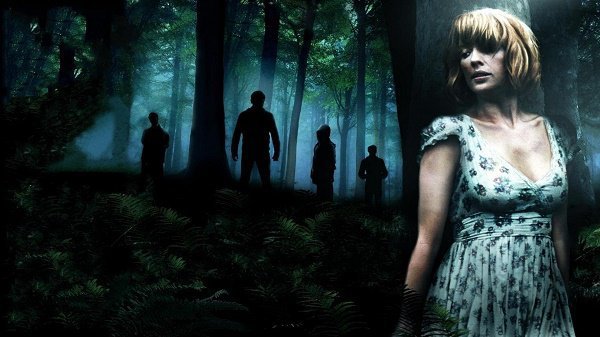 7. Excision (2012)
The eventual descent into insanity of a girl obsessed with medicine and blood.
A horror-comedy about a young girl named Pauline who dreams of becoming a doctor and is obsessed with blood. It follows her life with her family and at school and ends one a note that is simultaneously sad and disturbing.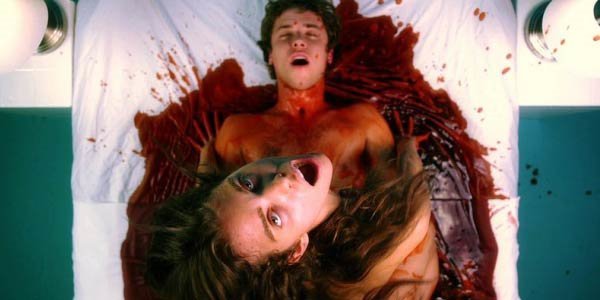 8. Kill List (2011)
Two hitmen find themselves becoming the targets when they decide to back out of a contract.
Two retired soldiers who have taken up work as hitmen decide to take up a contract from an unknown client. They soon discover that the contract entails more than they bargained for and when they try to get out of it, things turn ugly.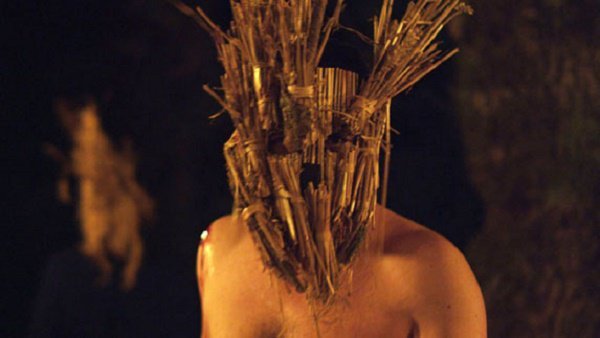 9. Lake Mungo (2008)
A horror-mystery which revolves around the circumstances of a young girls death.
The film begins with the death of a sixteen year old girl called Alice. Soon after, her younger brother tries to create hoax videos of his sisters ghost to get her body exhumed and give his mother closure. But upon closer examination of the videos, things start to get really weird.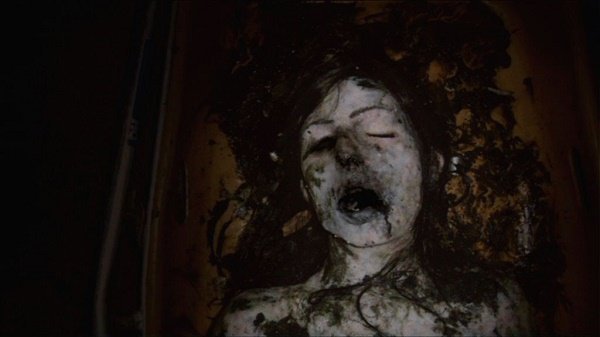 10. Livide (2011)
Three young adults trying to steal from this old woman find themselves trapped in a surreal nightmare.
Starting her training as an at-home nurse, Lucy discovers that one of the clients on their rounds who used to be a prominent ballet teacher has a treasure hidden in her house. Along with her boyfriend and his brother they decide to find it and find themselves caught in a nightmarish recital.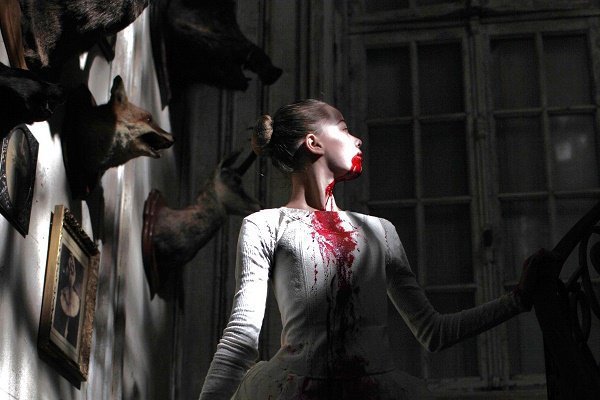 11. Long Pigs (2007)
A film about two filmmakers who find the ultimate subject for a documentary – a serial killer.
A horror-comedy 'mocumentary' about two filmmakers who find a cannibalistic serial killer who allows them to document his life. But things don't go exactly as planned. This film takes an interesting route with self-aware social commentary. A must watch.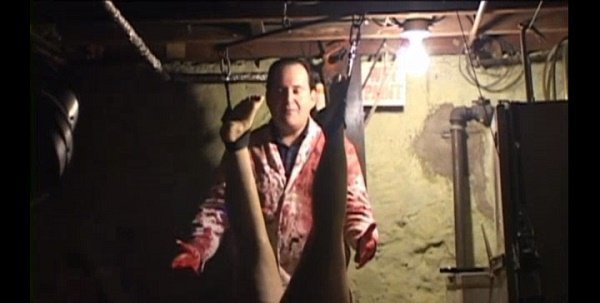 12. Pizza (2012)
A pizza delivery man tells his story about a haunted mansion he walked into to make a delivery. But there's more to it than that.
One of the better horror movies out there, Pizza follows the story of Michael who one day returns to the pizza restaurant he works at covered in blood. He narrates what he witnessed – a series of murders while each slice disappears in what appears to be an ode to Christie's And Then There Were None.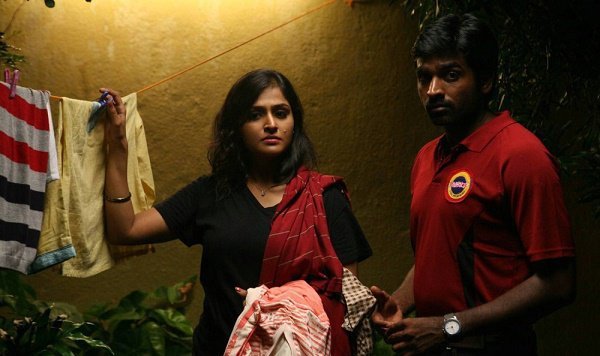 13. Sauna (2008)
A gruesome story that follows two brothers haunted by the ghost a girl who are trying to get rid of her.
The movie follows two brothers Knut and Eerik as they attempt to outline new borders between Finland and Russia after a 25 year old war. While they're crossing a swamp, they find themselves haunted by the ghost of a girl they earlier mistreated and left to die.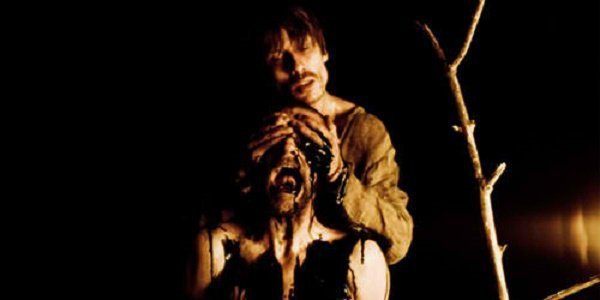 14. The Woman (2011)
A unique flavour of horror about a family trying to "civilise" a woman from a tribe of violent cannibals.
The story begins when a country lawyer finds and kidnaps a woman from a ferocious cannibal tribe and brings her back home to civilize her. The way the seemingly normal family sheds its facade and the sexual violence in the film make it one of the most fucked up things you'll see for a while.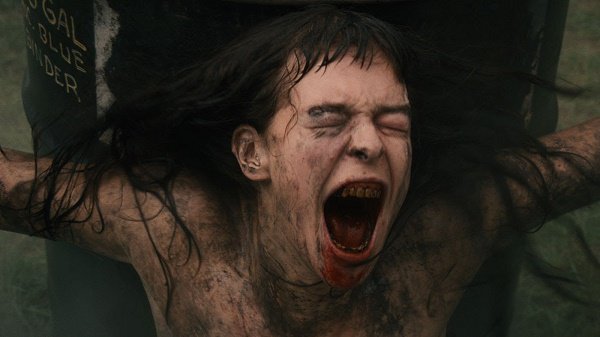 15. The Hills Have Eyes (2006)
A family's trip for their anniversary lands them smack in the middle of mutant infested hills.
The movie follows the Carter family on their trip to celebrate their silver anniversary. They are unknowingly led into hills which are occupied by a group of mutants who were responsible for the many disappearances in the area. It's violent, gory though a little gimmicky at times.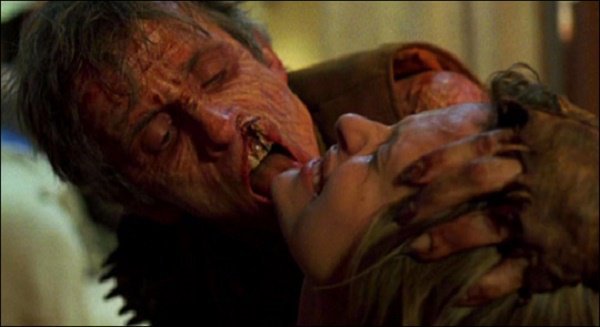 And on that note, I bid you adieu. Good night and sweet dreams, guys.