The buildup to WrestleMania 32 is incomplete without an appearance by someone who – with 21 straight victories to his name – has dominated WrestleMania for the last 25 years. The Undertaker is rarely seen on RAW these days, as the headliner is now more of an exclusive pay-per-view star.
But for all the fans out there, The Undertaker is all set to square off versus Shane McMahon in a "Hell In A Cell" match-up.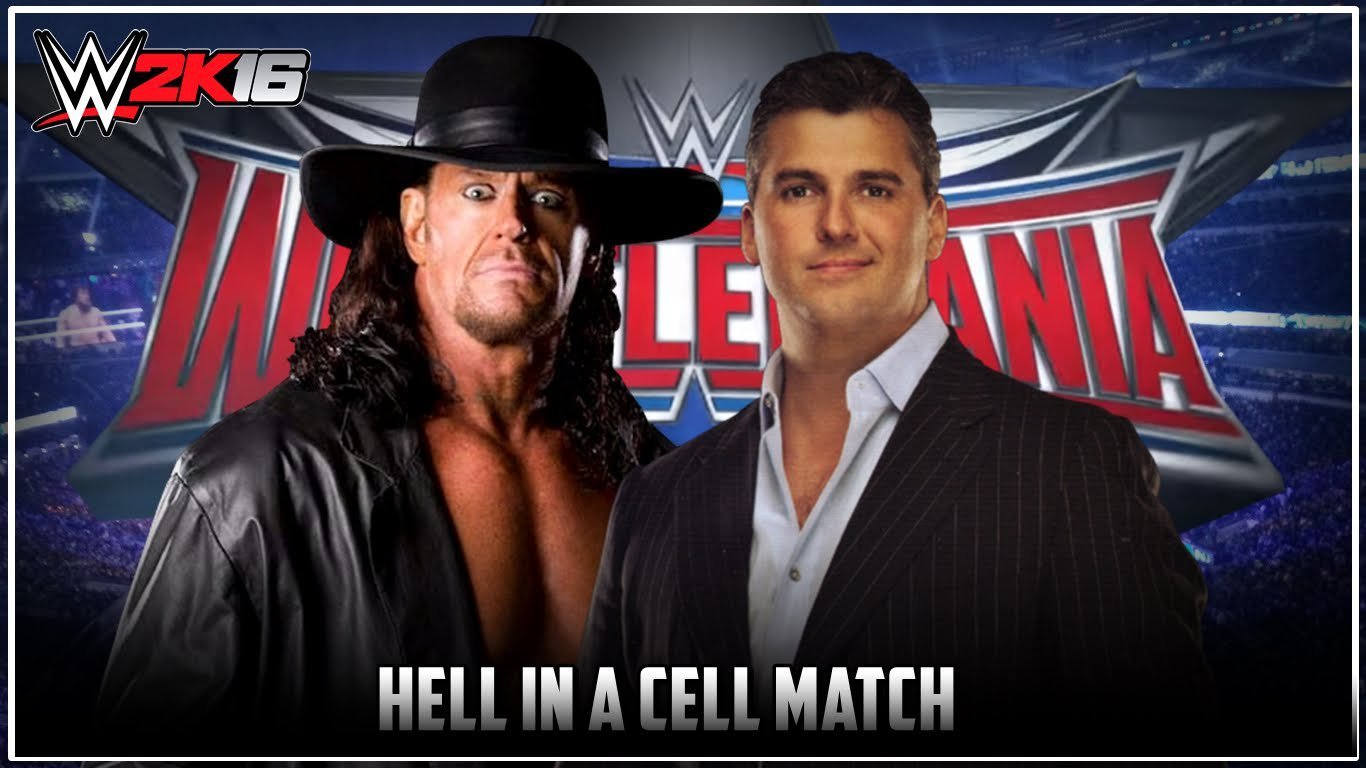 This past Monday on RAW, Vince McMahon told the world that he was using The Undertaker as an instrument to teach his son Shane "a lesson". Moments later, the gong went off, announcing the return of The Phenom, who slowly made his way to the ring; in that trademark sinister prowl of his, amidst cheers from everyone in the arena.
Just as Vince was about to claim control over The Dead Man, The Undertaker grabbed McMahon by the throat and spoke into the mic, mincing no words.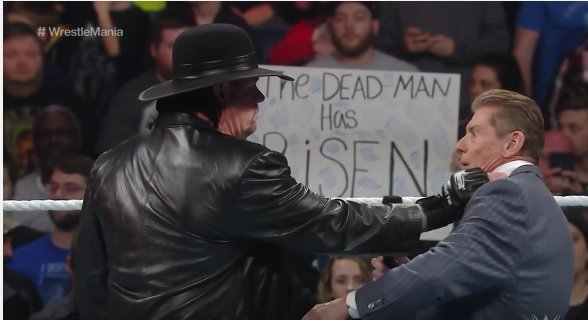 "The blood of your son is going to be on your hands, not mine."
He threatened Vince saying that he won't be responsible for the carnage that he leaves behind, once the cell door closes behind him. You can listen to the entire warning right here:
The stakes are high for the grandest stage of them all, when the owner's son shall stand toe-to-toe in the Deadman's yard. If Shane wins, he will get the full control of RAW! 
But everyone knows the wrath The Undertaker's prey suffers once the cell's door closes!