They say good things come in small packages and that applies beautifully to these Bollywood cameos by our favorite stars. Cameos are considered as director's winning stroke, an element of the film that is intended to take everyone by surprise; the director's way of having the last laugh! Remember Matt Damon in Interstellar? Or Shah Rukh Khan in Heyy Baby? Such special appearances bring a happy smile on the audience's face because who doesn't a little extra bang for their buck?! And the fact that such cameos are kept under wraps surely ups the ante of the entire film. 
So let's re-visit 15 cameos in Bollywood movies which left us pleasantly surprised:
1. Akshay Kumar – Dil To Pagal Hai
Dil To Pagal Hai was promoted as a love triangle between the biggest stars of the times. And everyone was excited to see Madhuri, Karisma and SRK share the big screen together for the first time. But post-interval, when we see Akshay Kumar in big glasses talking on a phone, it is nothing short of a shock! Nobody expected that and but everyone was quite happy to see the Khiladi sharing screen space with Madhuri!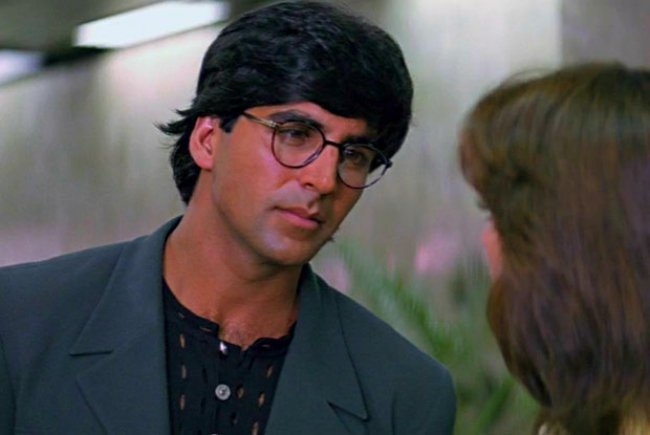 2. Salman Khan – Kuch Kuch Hota Hai 
Kuch Kuch Hota Hai was all about Kajol-SRK being on the screen again. Okay, and also about Karan Johar making his directorial debut! Rani Mukherjee was also promoted as "the newcomer" to watch out for opposite Shah Rukh Khan. But nobody actually knew about Salman being in the movie. And so it came as a pleasant surprise when he appeared on the screen as Kajol's beau.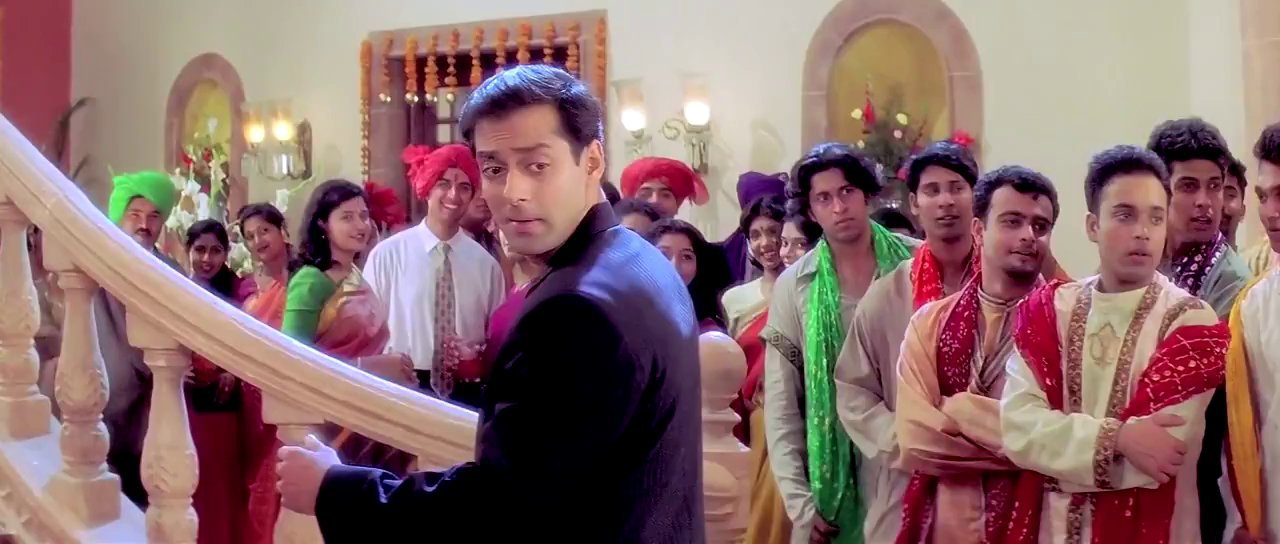 3. Ajay Devgn & Aditi Rao Hydari – Fitoor 
Recently released Fitoor may have not have received rave reviews but one thing is certain, the sudden appearances of Ajay Devgn and Aditi Rao Hydari kept the audiences hooked (for whatever little time they could). There were rumors about Ajay being in the movie, but nobody was sure. However, Aditi was quite a revelation.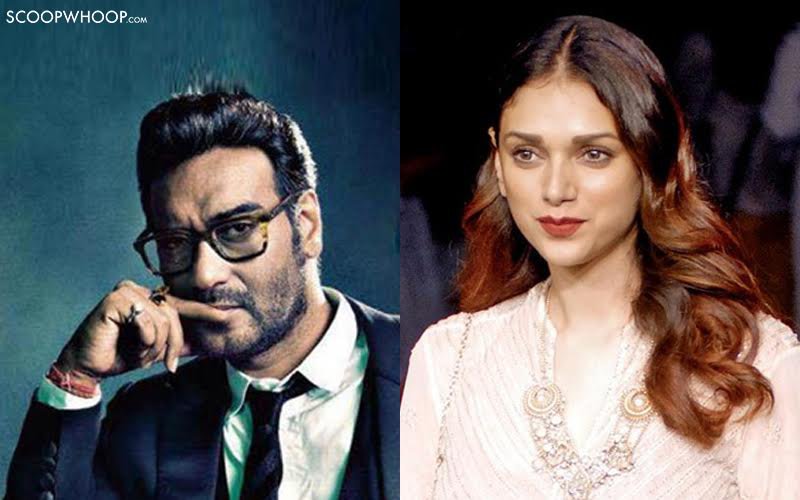 4. Rani Mukerji – Kabhi Khushi Kabhie Gham… 
K3G was Karan Johar's second directorial venture and it swiftly became the talk of the town because of its stellar star cast. But what nobody expected was Rani Mukerji making a comeback in another Karan Johar movie. It was after the movie released that Karan Johar said that Rani and Kajol will always be a part of his films. We're not complaining, Karan!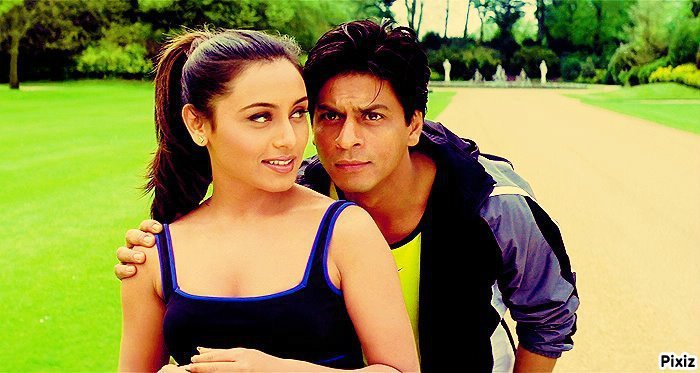 5. Bobby Deol – Dostana
Dostana was about three friends – Priyanka Chopra, Abhishek Bachchan & John Abraham. It was also about Abhishek & John playing gay characters for the first time in a commercial Bollywood movie. So it naturally came as quite a surprise. However, the more surprising part was Bobby Deol's appearance on the screen out of nowhere and ultimately getting hitched to Priyanka!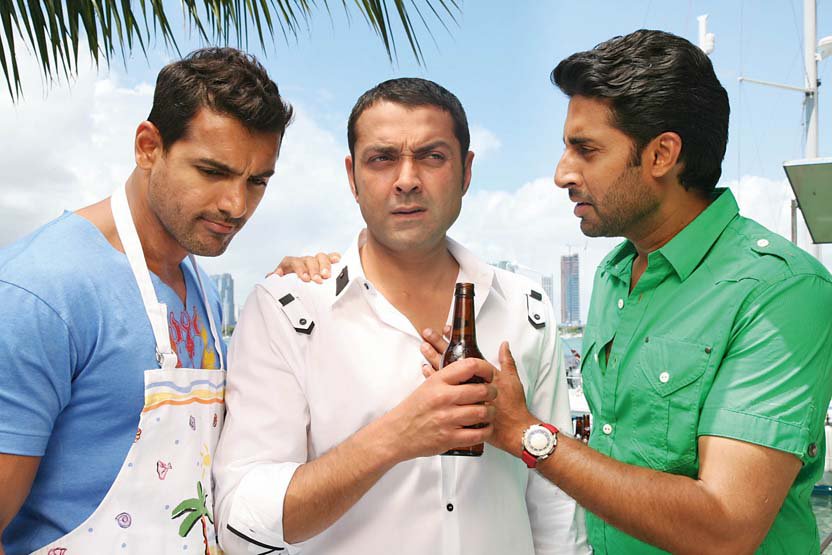 6. Abhishek Bachchan – Hum Tum
Hum Tum is probably the best film delivered by director Kunal Kohli. And it had a lot to do with Saif Ali Khan & Rani Mukerji's fresh pairing. But when Abhishek Bachchan was introduced as Rani's husband, everyone was taken aback. Abhishek's presence ensured quite unexpected turn of events in the movie.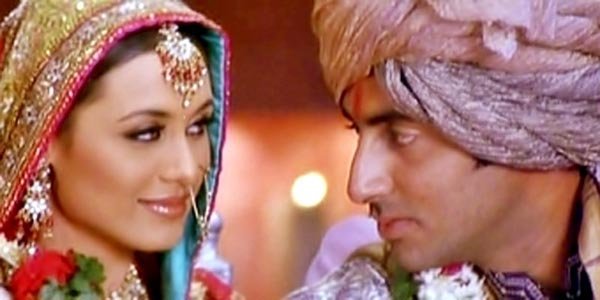 7. Salman Khan – Saawariya 
Saawariya was the launch vehicle of debutantes Ranbir Kapoor and Sonam Kapoor at the time of its release. Sanjay Leela Bhansali was launching two big star kids with Saawariya and had no big name to shoulder the movie. Or so we thought! But when the movie was released, the special appearance by Salman Khan turned out to be a wonderful addition.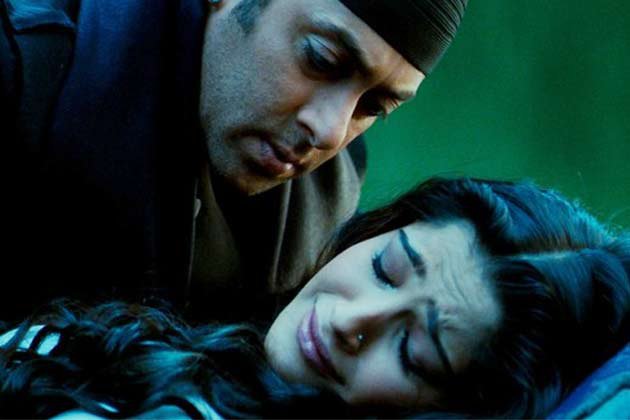 8. Amitabh Bachchan – English Vinglish 
There could have been no better comeback film for Sridevi than English Vinglish. She was charming and touched the hearts of almost all Indians who struggled with the English language. But what made us even happier watching the movie was Amitabh Bachchan's special appearance and how he lit up the screen with his subtle presence. His role was rather small, but he left an impression as usual.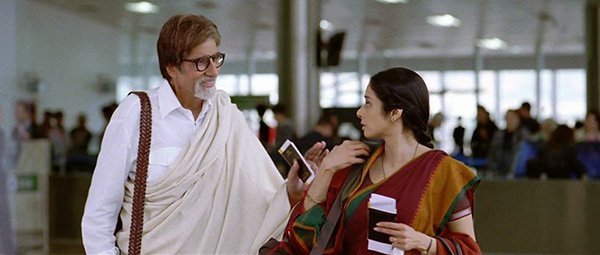 9. Shah Rukh Khan – Bhootnath
Bhootnath was an adorable movie with Sr. Bachchan playing the playful ghost that lives in the house. But when Shah Rukh Khan appears in the movie as the father of the child Bhootnath befriends, it feels good to have two superstars at the price of one! He was there for a short span of time, but the audiences were thrilled to see Shah Rukh share screen space with Juhi and Amitabh anyway!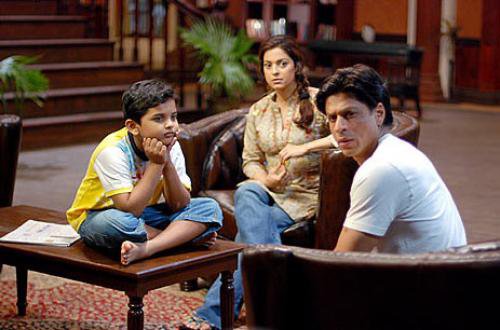 10. Amitabh Bachchan & Sunil Shetty – Paheli 
Amitabh Bachchan is never shy of playing cameos and once again, he portrayed the role of an old shepherd with ease. Also, Sunil Shetty's brief appearance was quite a surprise for the audience.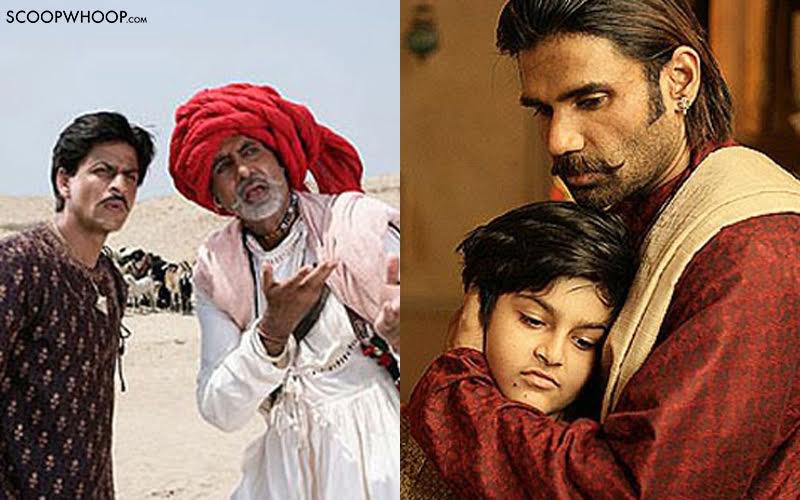 11. Jimmy Shergill – Munna Bhai M.B.B.S. 
Munna Bhai was through and through, a Sanju baba film. And even though Jimmy's role was quite significant, the fact that it was kept under wraps before the movie released was brilliant. His role was a nice addition to the film.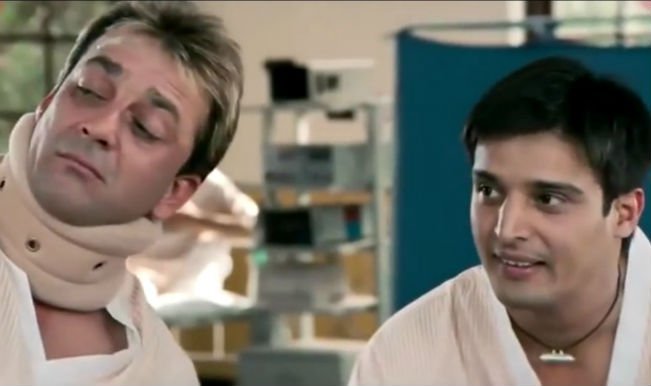 12. Hrithik Roshan – Don 2 
Hrithik Roshan gets into the shoes of Don for a while in the movie when SRK disguises himself with a facial mask. Hrithik's appearance in the movie was kept as a secret by the makers and it worked wonders for the movie! Even though it was just a cameo, it was great to see Shah Rukh and Hrithik share the screen again.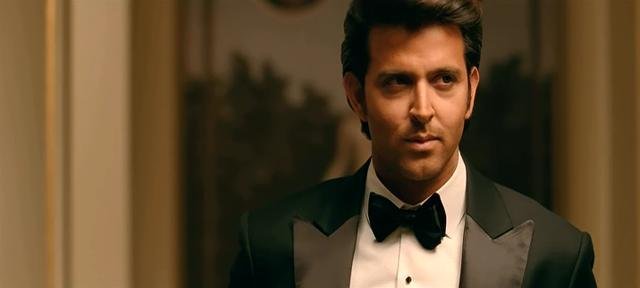 13. Ranbir Kapoor – PK  
When Ranbir Kapoor showed up as the 2nd alien in Aamir Khan's PK, everyone was taken aback. It was an absolute delight to see Ranbir with those extra large ears and looking all confused. Also, we bet Ranbir was really happy sharing the screen space with Aamir!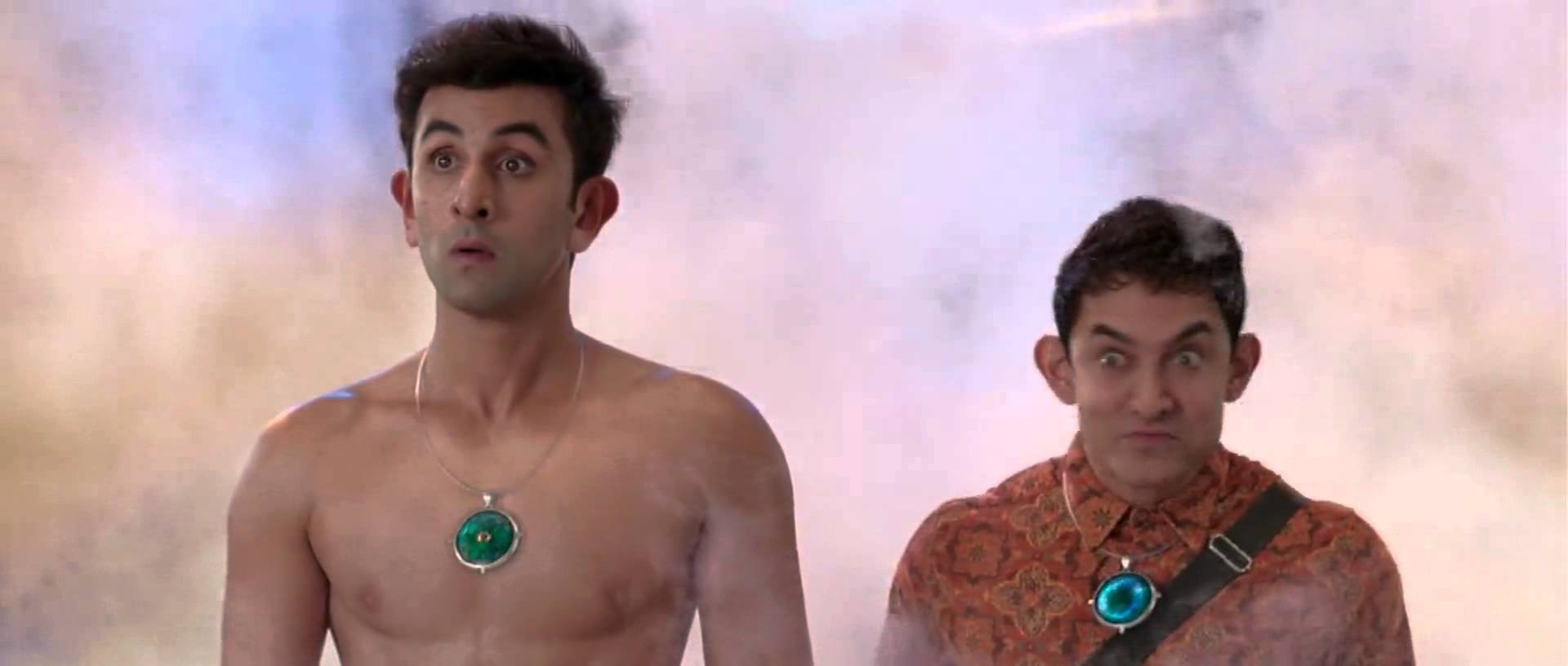 14. Vidya Balan – Once Upon A Time in Mumbai Dobaara
The sequel to Once Upon A Time In Mumbaai may not have received rave reviews but one thing is certain – Vidya Balan's surprise appearance in the movie went down pretty well with the audiences. The cameo was not given away by the makers during the promotions or in the trailer, so when Vidya appeared for a song wearing a burkha, it was almost like a saving grace for the movie.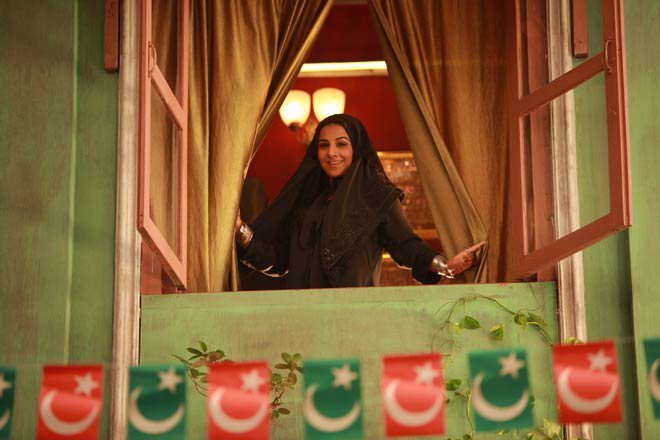 15. Abhishek Bachchan – Salaam Namaste 
As far as comic relief is concerned, Junior Bachchan pretty much does the job in this one! He provides some moments of laughter towards the climax with his character of bumbling gynecologist who's supposed to operate Preity Zinta in the labor room. Keep those cameos coming, AB!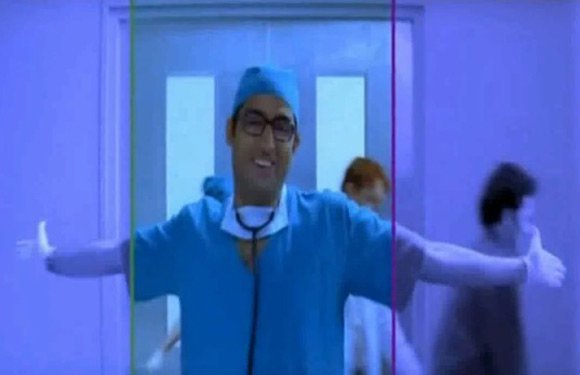 We bet you didn't see those coming!