As Amitabh Bachchan gears up for the release of his upcoming thriller Te3n,  the legend shares his thoughts on shooting for the film in one of his favourite cities, Kolkata, his performances so far and his first boss at a shipping company in Kolkata. 
Here are a few excerpts from the interview: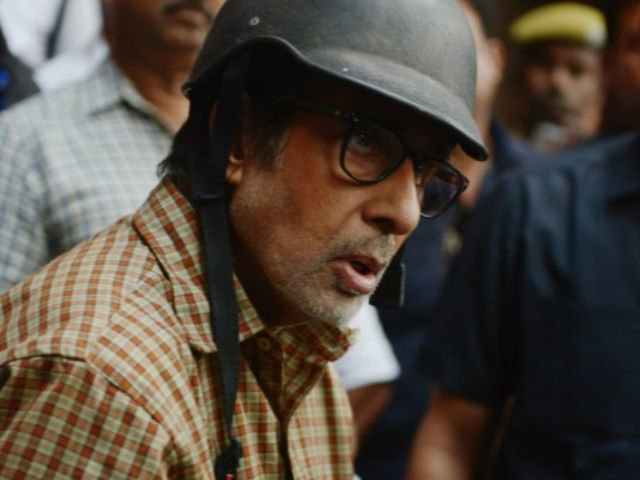 The promotions and marketing strategy of Te3n is relaxed and won't have you promoting the film touring cities. Would you miss the promotional whirlwind considering that's been the norm for all films lately?
We have not designed the campaign for the film in the usual way as a) we can't afford it and b) those are the routes taken by artists and filmmakers who make huge budget films and who have fantastic collections. 
Because our film is not going to give that sort of box office result we thought it would be a waste of money to put in so much funding in marketing the product.
You have always given a lot of emphasis on writers who work on films. Tell us about your body language and the nuances in your roles on screen. Has that been written down for you too?
This reminds me of my Sharaabi days when people used to tell me, "Sir kya style tha aapka. Kya chaal thi aapki, Jeb mein haath daalein aap dialogue bolte hue kitne achche lagte the".
Unfortunately how do I explain to them that I was slouching because I had a medical condition. I had hurt my hand during one Diwali when a cracker burst on my hand and had a plaster to cover the same. Hence, I had to put my hand in pocket constantly to avoid the bandage from being seen.
it tough getting rid of your beard for the character of John Biswas in Te3n?
I was not convinced earlier because I have had a beard for too long. It's an integral part of my being. And I was also worried about the numerous assignments that I was to work on simultaneously. 
Luckily I figured that nothing else was clashing during the Te3n schedule like I suspected earlier. And then I was like ok, I have gotten rid of so many things with my multiple surgeries, letting go of the beard was just going to be temporary. But yes, I begged and pleaded with Sujoy and Ribhu to change their mind, but they were adamant about the look of the character I was playing. And then I surprised them with a 'safaachat maidaan'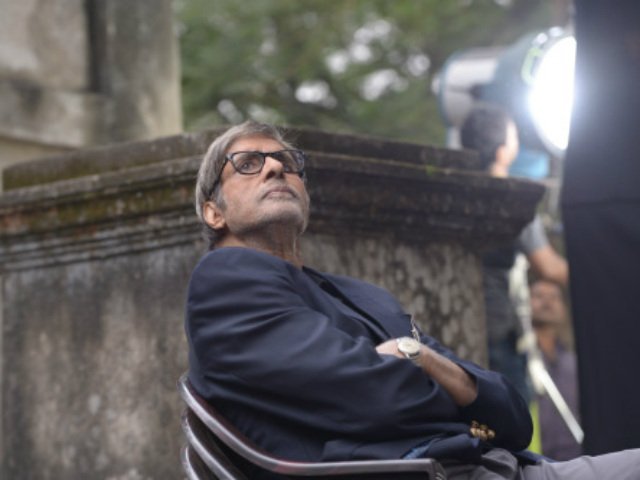 You also went behind the camera for one of the scenes in the film. Tell us about that experience?
I had to shoot using the small go-pro camera and an iPhone. It had to look like an amateur shot where the grandfather is filming his grand daughter as she talked and walked around. And I personally have experience in this as in my own life, I shoot my grand daughter very often when I want record some of her nuances. So it wasn't that tough to begin with.
Trying to make a scene look real especially the ones with grief. Perhaps a loss of a dear one. How is it moulding yourself to feel that temporary pain at that moment?
For example: if I have to act in a scene that my mother is dying. In reality I have experienced this only once. But in my films I have acted in such a scene innumerable times and had to portray the grief. But honestly, even after playing this scene 10 times over, when in reality when my mother passed I don't think I had the same emotions on display. 
In a way sometimes I wonder if that emotion has been rehearsed so many times that I don't know what to do right now. Have I exhausted my emotion for an experience like this? These are the kinds of trysts that an artist experiences with emotions on display be it reel or real.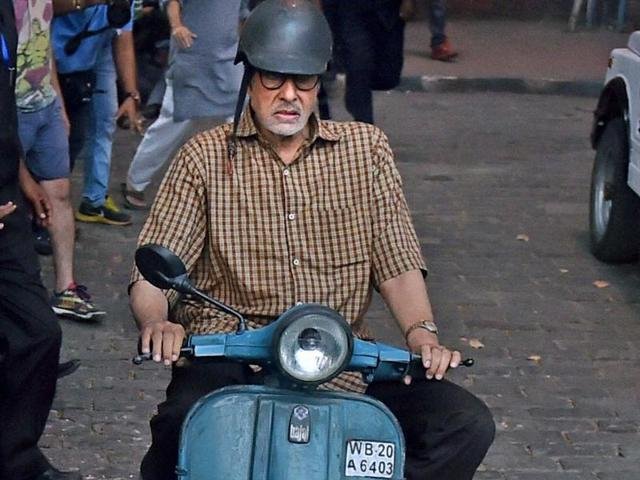 Shooting in Kolkata must have been a trip down memory lane. Your first job was also in the City of Joy. Are you in touch with your first boss?
It's not possible to forget your first job, your first boss. Boss is someone who is perceived as a mentor. Even if you change your jobs, your first boss will always have your respect, just like you had when you were working for him. Even after so many decades, I still refer to him as Boss. And every time I am visiting Kolkata I make it a point to catch up with him.
Considering you are a legend in the industry, do you find that the younger, newer lot that work with you in films are constantly intimidated by your persona?
In fact it's the other way round. I am the one who feels intimidated. Because they are full of energy and zest to be their best in front of the camera. I have been so lucky that I got to work with actors like Nawazuddin and Vidya or Irrfan and Deepika Padukone, who only brought out the best in me because they were so confident about themselves. And looking at their commitment to ace their scenes, it pushes me to be perfect too. I try and learn their lines too in a scene, because I don't want to be stumped by their response to my dialogue.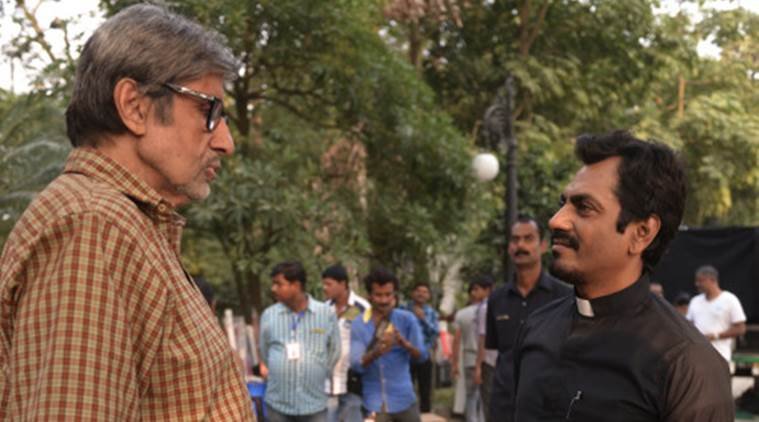 Do you look at your body of work from films from the past and feel that you could have done it better?
I find lots of mistakes when I revisit my films, and I feel I wish I could go back and do this scene better than what I performed. 
I am never satisfied with my performance. I think it's very dangerous if anybody feels satisfied. Somewhere I feel satisfaction is not a word that creative people would like to associate with.