Labeled as an 'act like no other', Aisi Taisi Democracy combines socio-political commentary and satirical songs. Its members include political satirists Varun Grover and Sanjay Rajoura, along with musician Raghu Ram.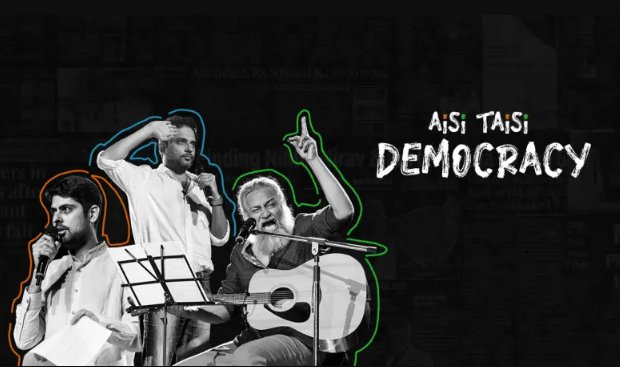 A segment from the act, Indian Elections, by comedian, writer, and lyricist, Varun Grover was recently released on YouTube.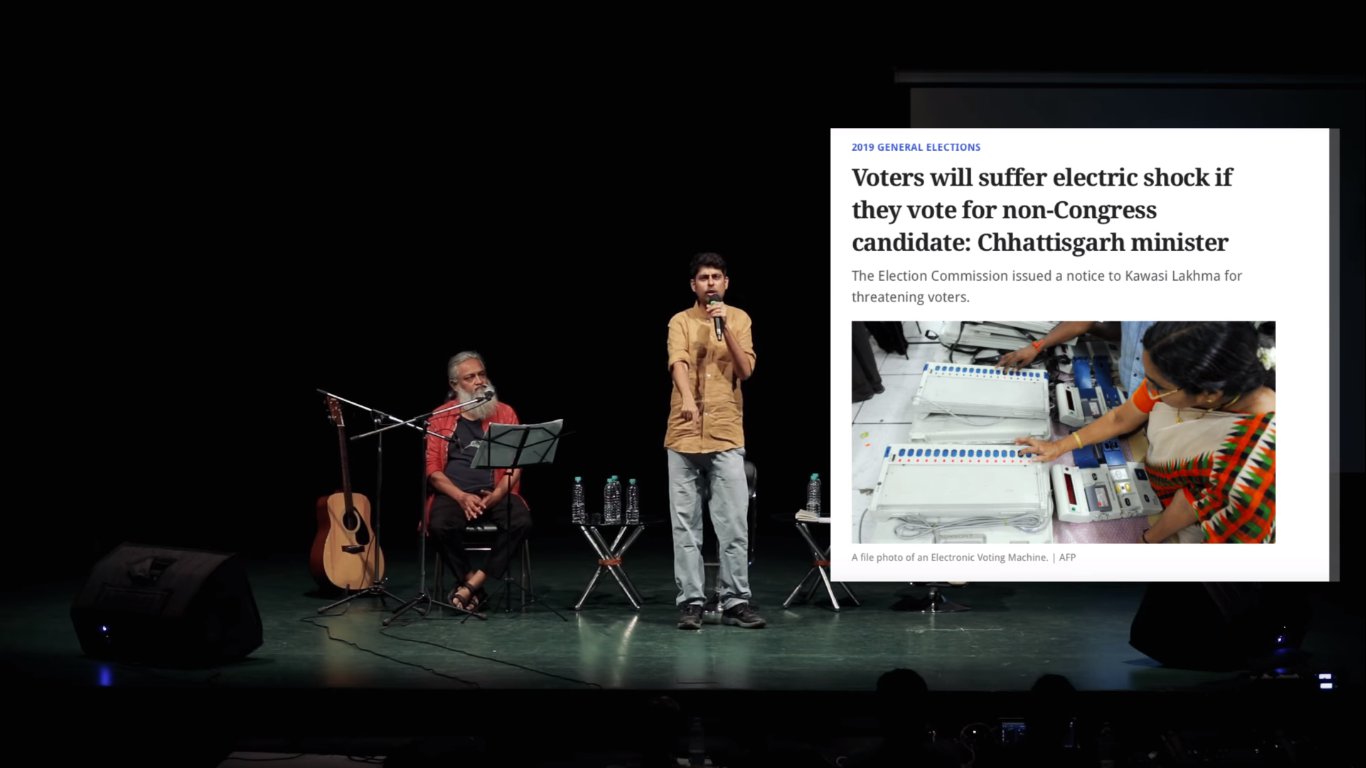 As the name suggests, Varun Grover breaks down the 2019 Indian elections and his hilariously accurate summation is better than 'official report released'. 
He begins the act by talking about how, for most Indian voters, caste and not work determines their political representatives.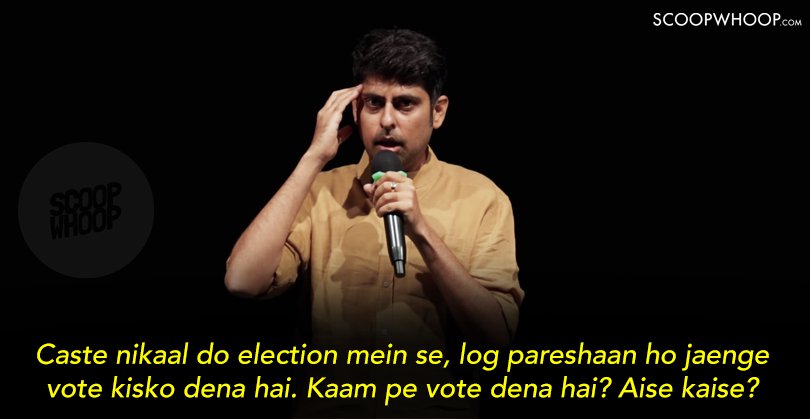 He then continues to talk about the various measures that some 'politicians' took as part of their national campaign.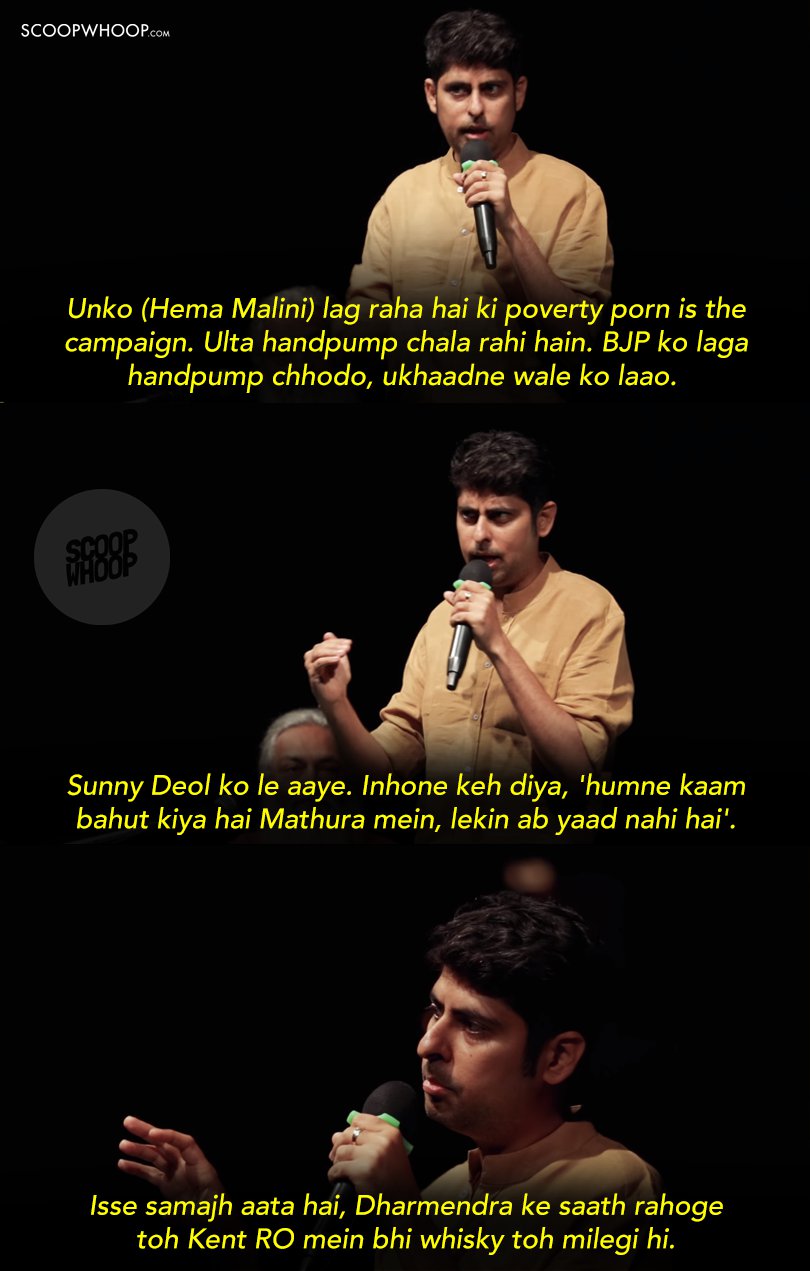 This brings him to the political campaign of the current year's winning party, BJP. He compares it to their 2014 campaign by creating dating profiles.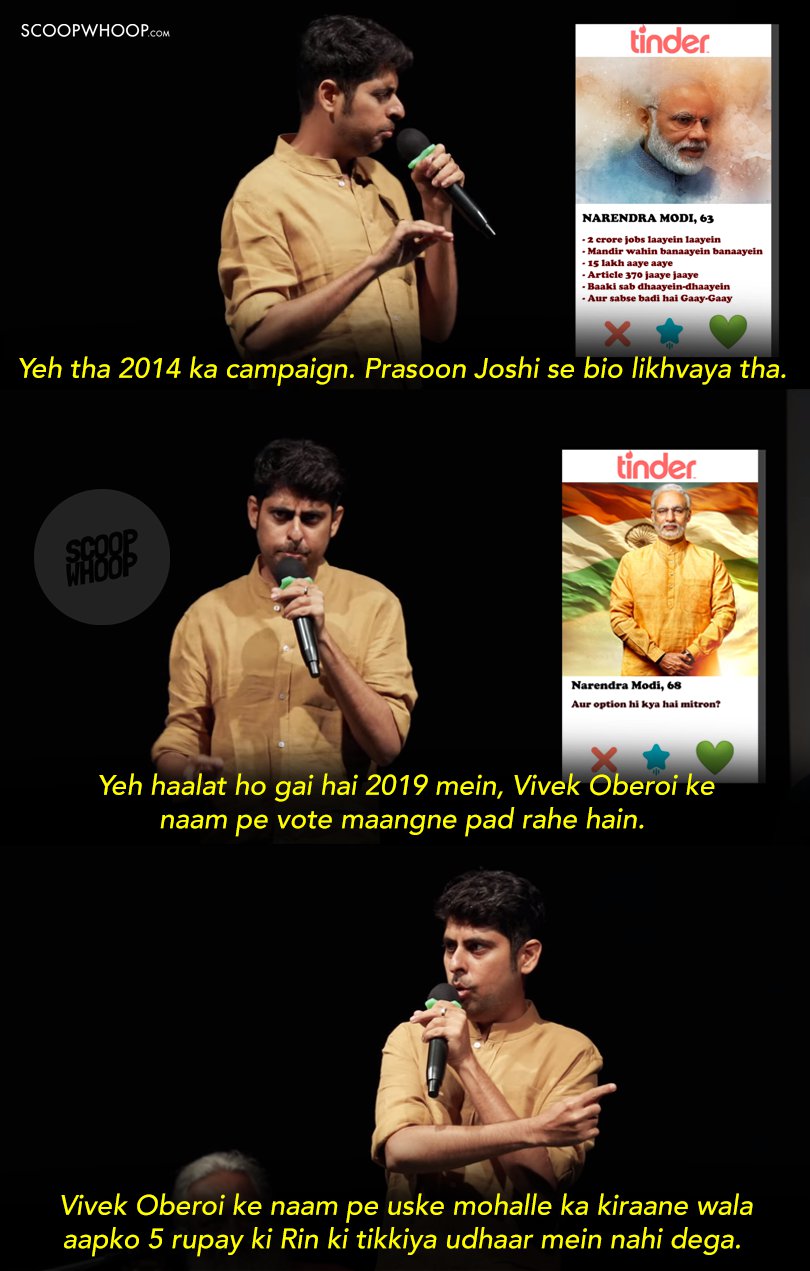 He also talks about the (in)famous Bollywood 'biopic', PM Narendra Modi – the trailer of which garnered more attention (in the form of memes) than the actual movie did.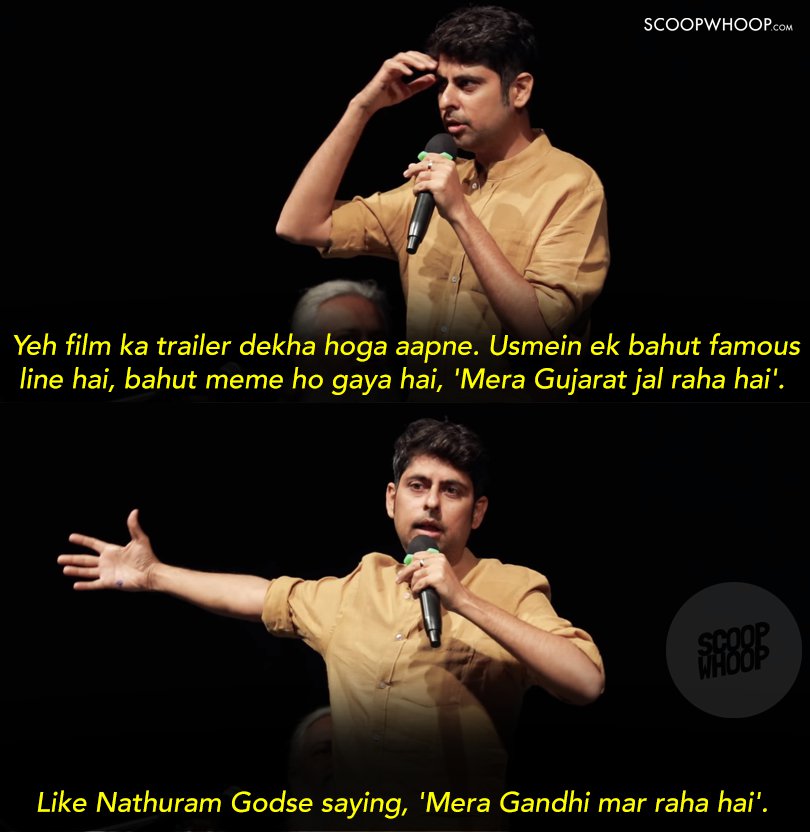 Varun also throws light on the 'main challenger' for BJP in the 2019 elections, former Congress party president, Rahul Gandhi.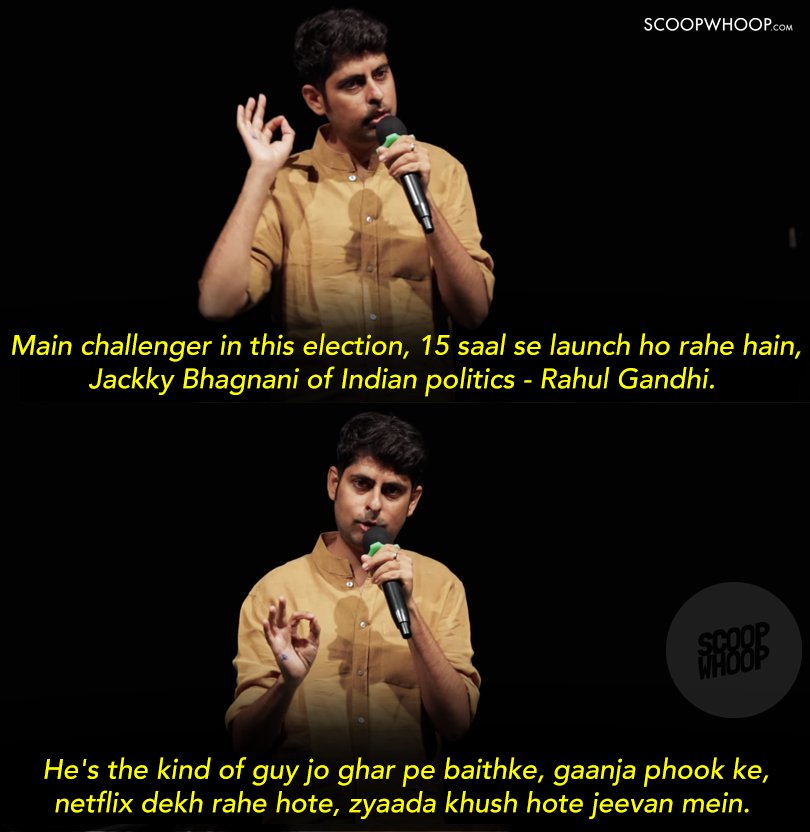 He ends the piece by discussing the 'master-stroke' that Congress used in 2019, introducing Priyanka Gandhi into politics.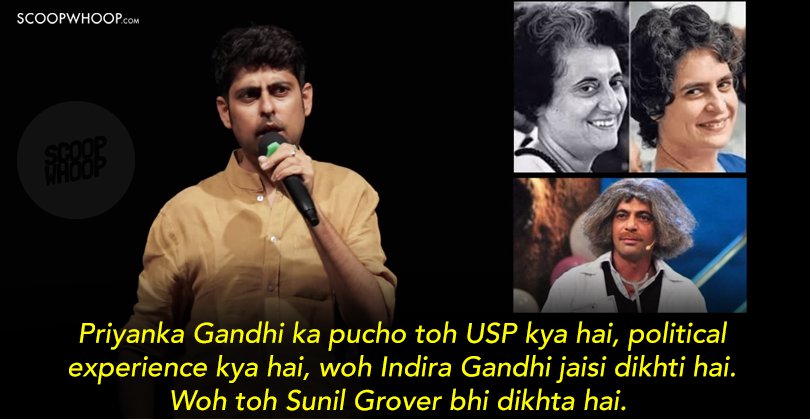 You can watch the complete video here: 
Design Credits: Shubham Gupta.
All images from the video on YouTube, unless specified otherwise.