A few months ago, my editor requested me to write an article on Vicky Kaushal. 
It was towards the evening and I wasn't exactly delighted but you gotta do what you gotta do. 
I had to start somewhere, so I scanned his Instagram account and figured that people are going crazy for this person, showering him with compliments on every single post. 
Call me jobless or whatever, but that gave me an idea! How about getting this person to acknowledge me?  

And the only way I could do that, was by sticking to my biggest strength- shayari.
Now, I ain't a poet but I can write a couplet or two. *Thanks Lucknawi genes*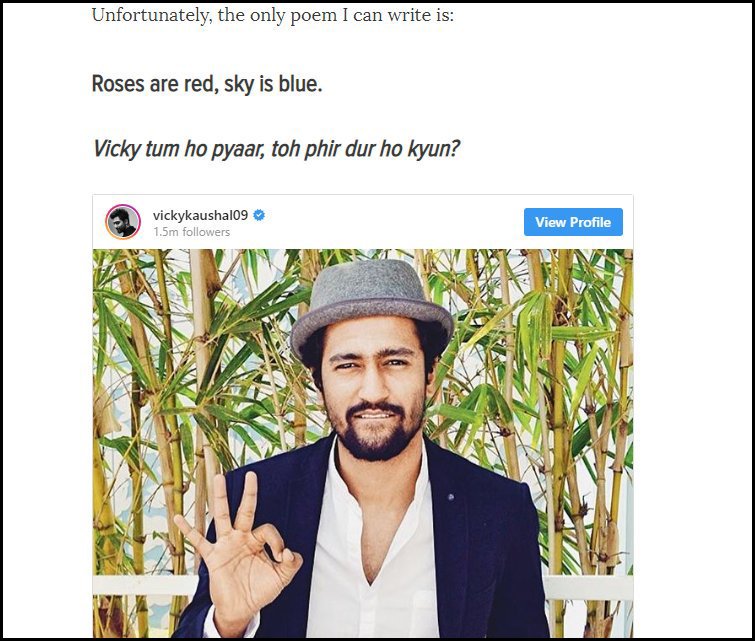 The article was published and guess what, I was halfway there in my very first attempt. 
The shayari caught the attention of readers and so I kept at it (that validation acted as a big motivation).


I tried the same trick in other articles and no prizes for guessing, it worked.

Now, it was time to take things to next level.
Now, it was time for the real deal. 
So, I wrote shayari that was going to change everything.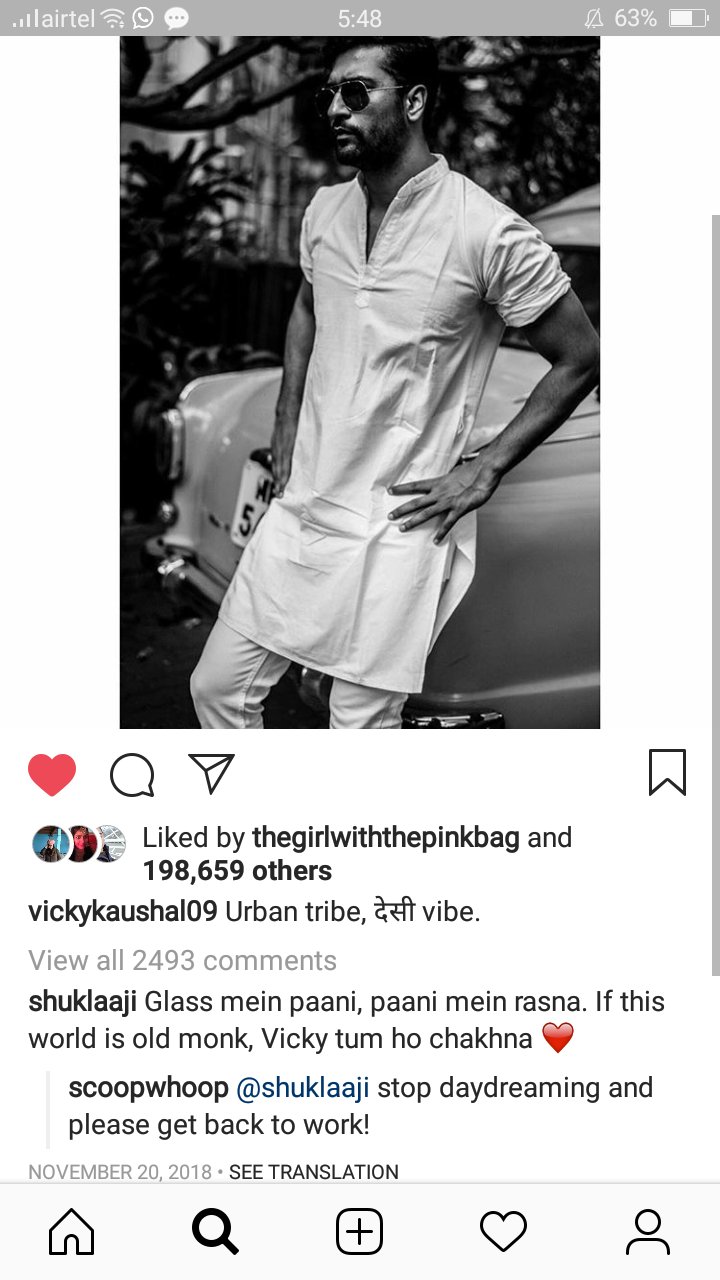 I got him to acknowledge me. *Pats herself on the back* 
Recently, in a video by Elle, he read out my comment and said he is 'sold'. 
He also added, bata do kahan aana hai, kab aana hai!
Ab main kya bataun? I am just happy that my mission is accomplished.
Isi baat pe ek aur cheesy shayari!
Bijli kadki zor se, toofan ko toh aana hi tha,
Poem likhi dil se, Vicky ko apnana hi tha. 
I always knew shayari will take me places; and it did.
*Pen drop*