You'll remember him as the strict, unsympathetic father from Taare Zameen Par. Or, as the antagonist in Saheb, Biwi Aur Gangster. Or, was it his performance in Gangs Of Wasseypur that made you take note of Vipin Sharma's terrific talent?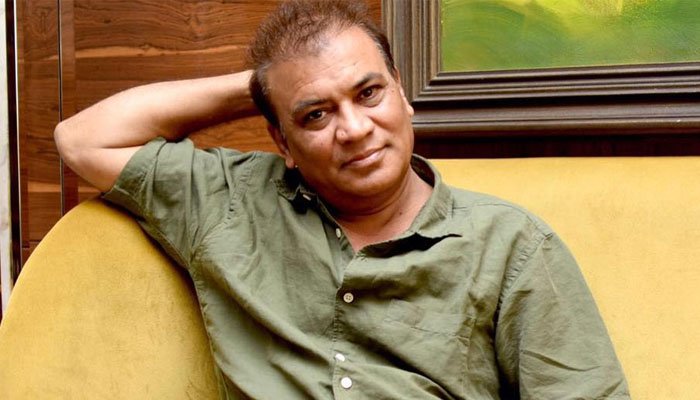 Today, he's living the life of his dreams – ever since he was a child, he had wanted to be an actor. But for Vipin Sharma, life wasn't always easy or comfortable. 
As part of talk for Josh Talks held earlier this year, Vipin spoke about his incredible journey of battling all kinds of struggles and making it big.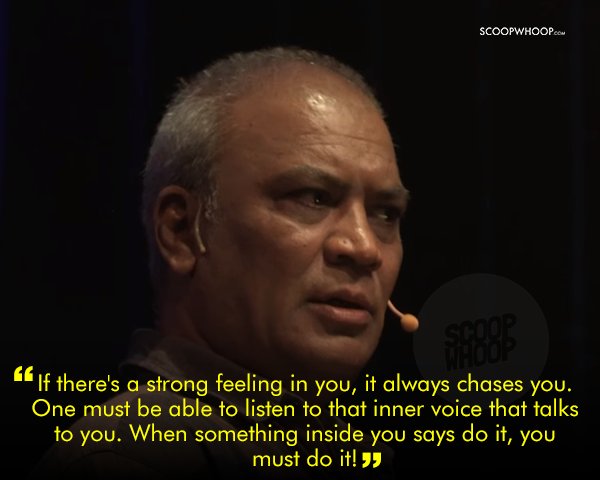 Few people know that Vipin Sharma actually grew up in the slums in Delhi without basic amenities that most of us take for granted. And as a child who was interested in watching films, he'd watch TV in the homes where his mother would work as a maid. 
And it was thanks to one such home when he was once not allowed to watch TV that he decided to take 'revenge' on those people and become an actor, just so they would have to watch him on TV instead!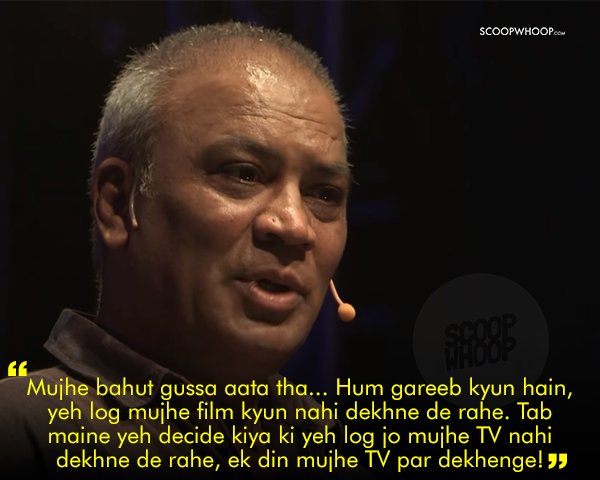 (Translation: I used to get very angry. Why are we poor? Why can't these people let me watch TV? It was then that I decided that those people who weren't letting me watch TV would one day watch me on TV!)
He also talks about his days in the National School of Drama in Delhi, first forays into Hindi cinema as an assistant with director Ketan Mehta, a robbery incident that made him leave Mumbai & his stay in Canada before he came back to India to pursue his lifelong dream of becoming an actor.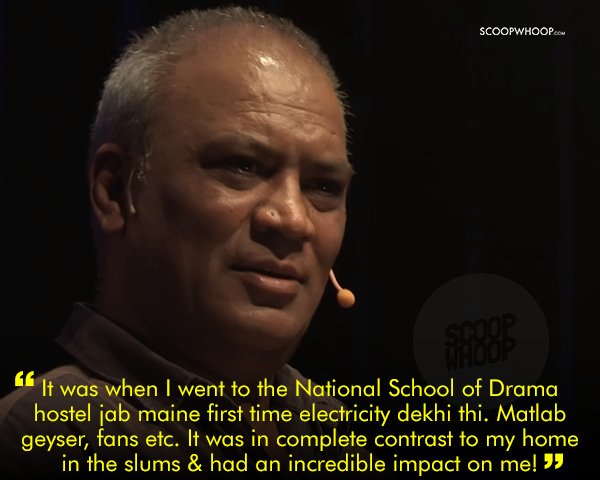 He was also candid about learning how to act all over again when he came back to India, not letting his ego get the better of him and giving an audition for Taare Zameen Par.
It's an inspiring talk that certainly urges you to follow your heart and passion, never giving up on your dreams. You'll certainly get inspired by Vipin Sharma's incredible journey from the slums to now, living his dream in Bollywood.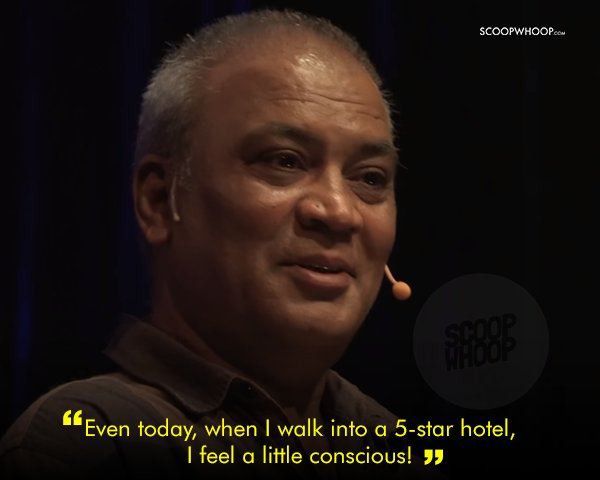 Watch it here: