Two years ago, I watched the original version of Begum Jaan in Bengali. Rajkahini, which starred some of the most celebrated female actors of the Bengali film industry, including Rituparna Sengupta, was the most ambitious project of Tollywood's golden boy Srijit Mukherji.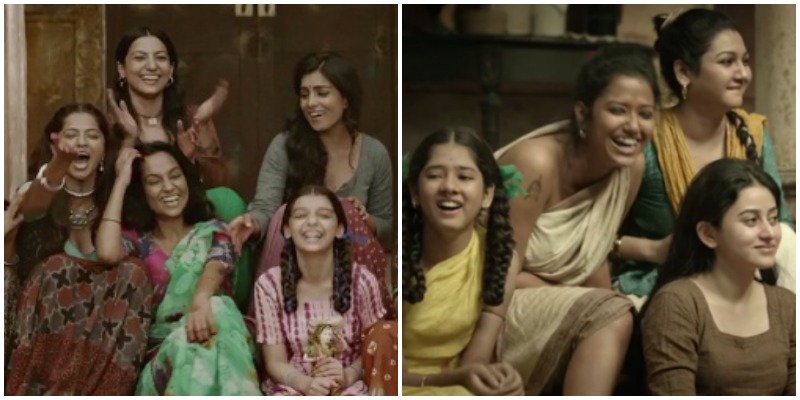 I wanted to like Rajkahini, I really did, but within twenty minutes of its running time, I realized it was only a charade at best, its characters merely plot devices with heads attached.
Rajkahini ,however, was both a critical and a box office success. That, for me, is a testimony to the times we live in. 
 It also stirred enough interest to warrant a Hindi remake. The Bhatt camp volunteered to unleash the gaggle of screaming plot devices on the pan-India audience. 
When the trailer of Begum Jaan was released to unanimous acclaim a few months back, the red flags were up. 
When I saw Vidya Balan rattle off her "partition kar doongi" speech in the trailer of the film, I knew what was coming. People who have not seen Rajkahini were immediately alerted to the fact that we're about to be taught a lesson in first-wave feminism. What they were not told is that it will be so transparently delivered that it would actually render the message ineffective.
Evidently, Srijit Mukherji is doffing his hat at two of Indian cinema's most celebrated women-centric films in Begum Jaan. Shyam Benegal's Mandi (1983) had a similar premise with Shabana Azmi as a madam reigning over sex workers; Ketan Mehta's Mirch Masala (1987) had the same dramatic impetus. It documented the plight of a group of women spice grounders, led by Smita Patil, who stand up against the atrocities of a lecherous subedar, played by Naseeruddin Shah.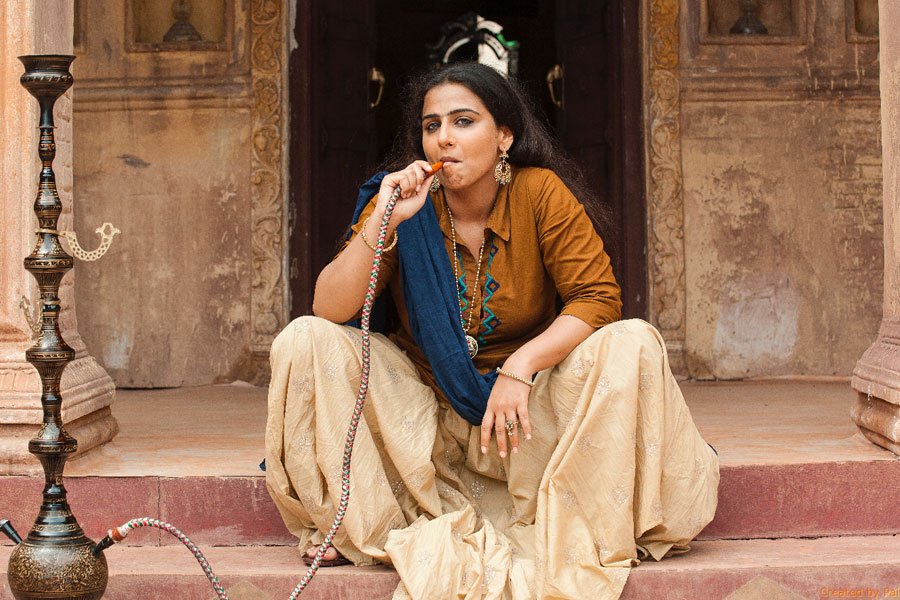 However, Rajkahini at least managed to establish a sense of camaraderie between the women in the brothel. In Begum Jaan, the women spend way too much time spewing expletives and clawing each other. They also spend a large amount of their screen-time sprawled around the kotha, scratching themselves (because, you know, they are sex workers and that's what sex workers do). Most of them are dressed like models in an arty Sabyasachi ramp show.  Look-at-us-we-just-uttered-madarch*d-on-screen seems to be their permanent state-of-being.
Vidya Balan, who plays the titular role with an odd mix of raucousness and turgidity, is the weakest link here. Watching her struggle with this gloriously uni-dimensional role is even more irksome because Balan is no longer just an actor anymore, she is an enterprise by herself. 
Among the rest, Chunky Pandey stands out mainly because of the ingenuity of the casting. As the sadistic mercenary who is hired to drive the prostitutes out of the disputed property, Pandey is deliciously evil.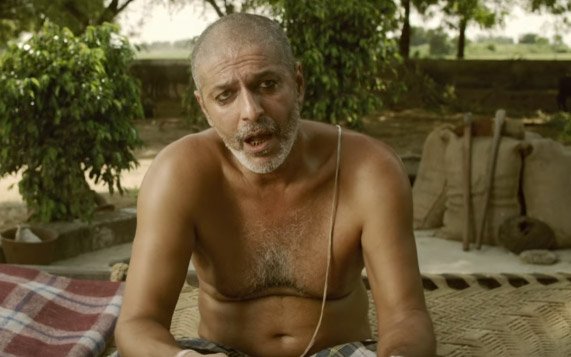 In his second outing with the same script, Mukherji repeats his most glaring mistakes. For one, he doesn't do a very good job of armouring his lead players with strong motives. Why would a group of practical sex workers, led by a madam who keeps harping on the need to attract business, refuse to desert a contentious property knowing fully well that business might dry up once the exodus starts?
Begum Jaan, like Rajkahini, pans out like a play. Each scene is a display of textbook bigotry. Each scene is structured in a such a way that it has a contrived climax. There are times when you can almost see the applause sign blinking in the background. 
In a gist, Begum Jaan  is a pile-up of clichés that is supposed to demonstrate the many-fold terrors of patriarchy. What it ends up being is a joke. 
Watch Begum Jaan only if you like your morality lessons loud, obvious and skewed. Did I mention loud?