Season 6 of Koffee With Karan finally ended, with Malaika Arora, Kirron Kher, Vir Das and Mallika Dua as guests and jury members.
While the episode was about giving awards to the most entertaining guests of this season, we think Kirron Kher and Vir Das should have received a separate one for being so witty and hilarious. 
The show started with a monologue from Vir where he roasted the guests, Karan and Bollywood in general.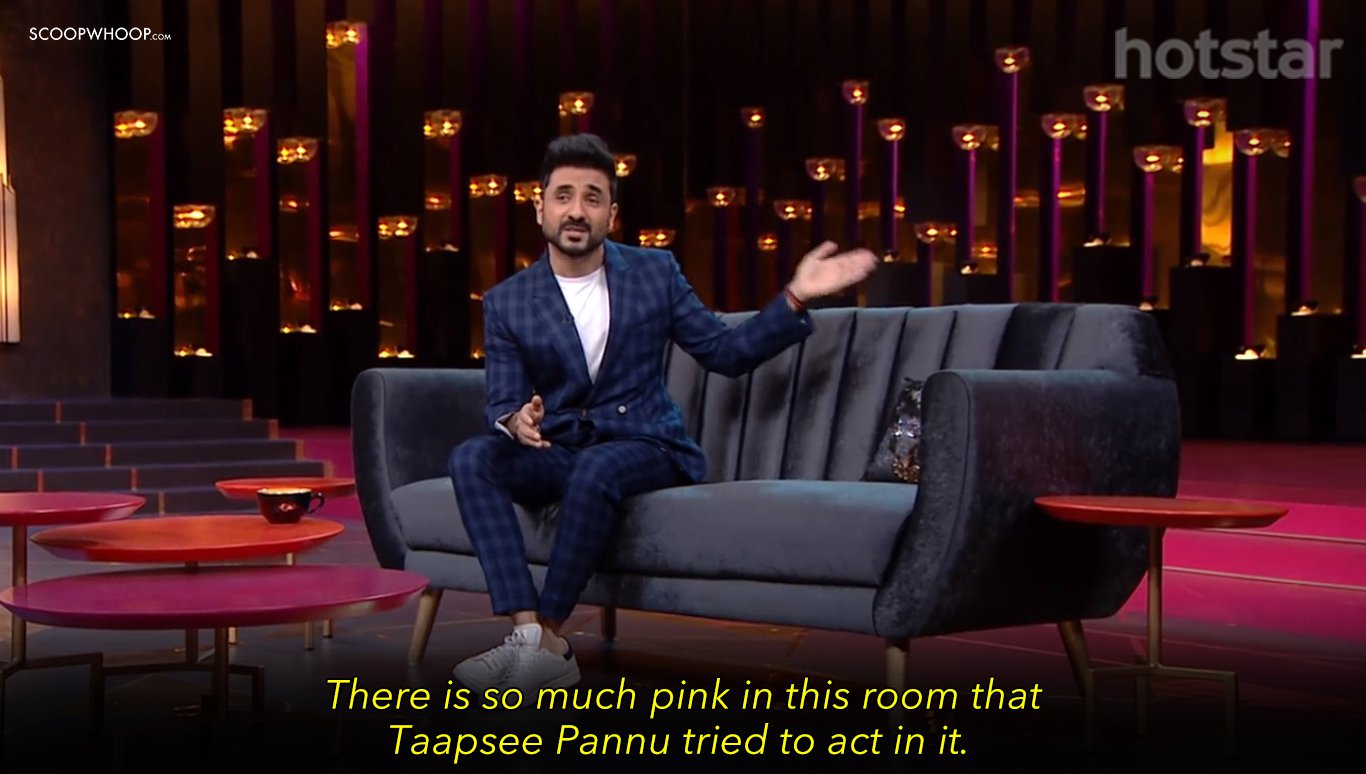 From taking a dig on the name of the show and explaining why it starts with K instead of C.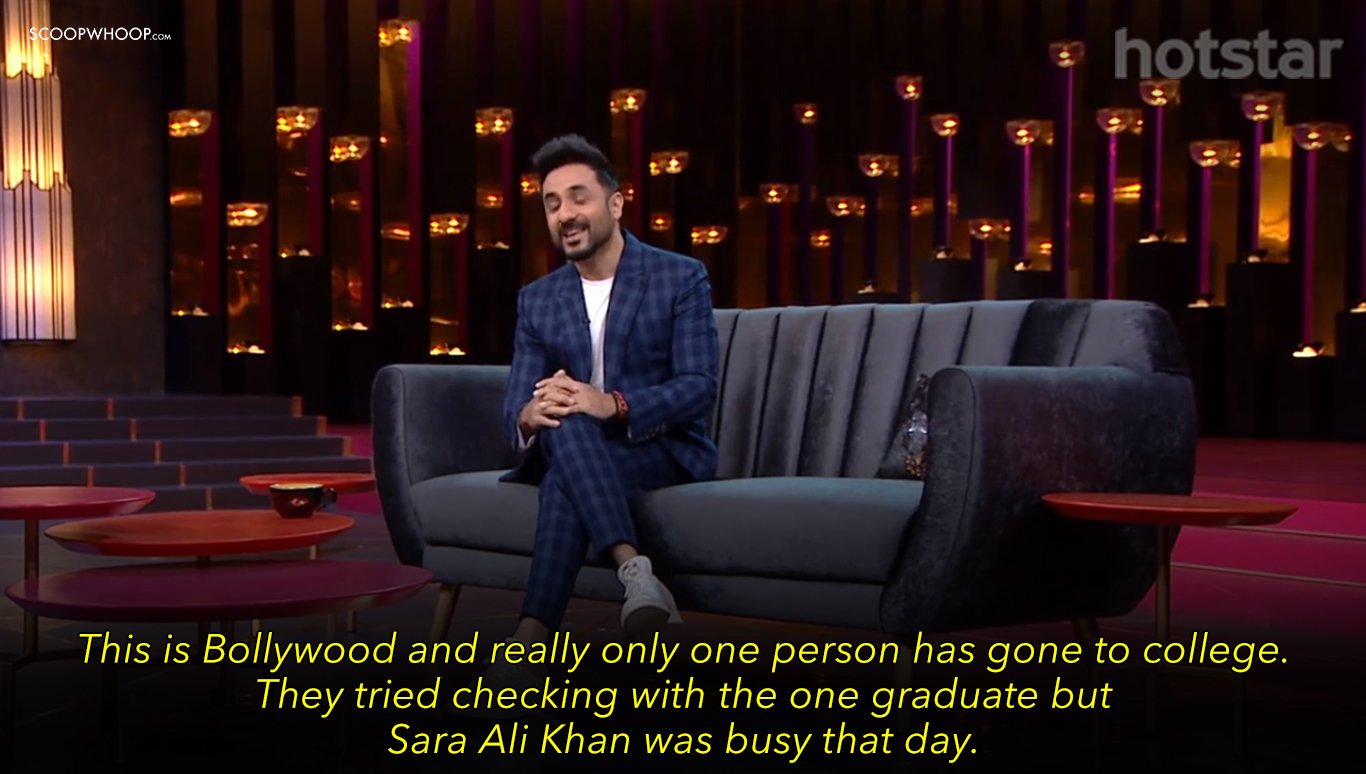 To telling us what actually goes on during the commercials.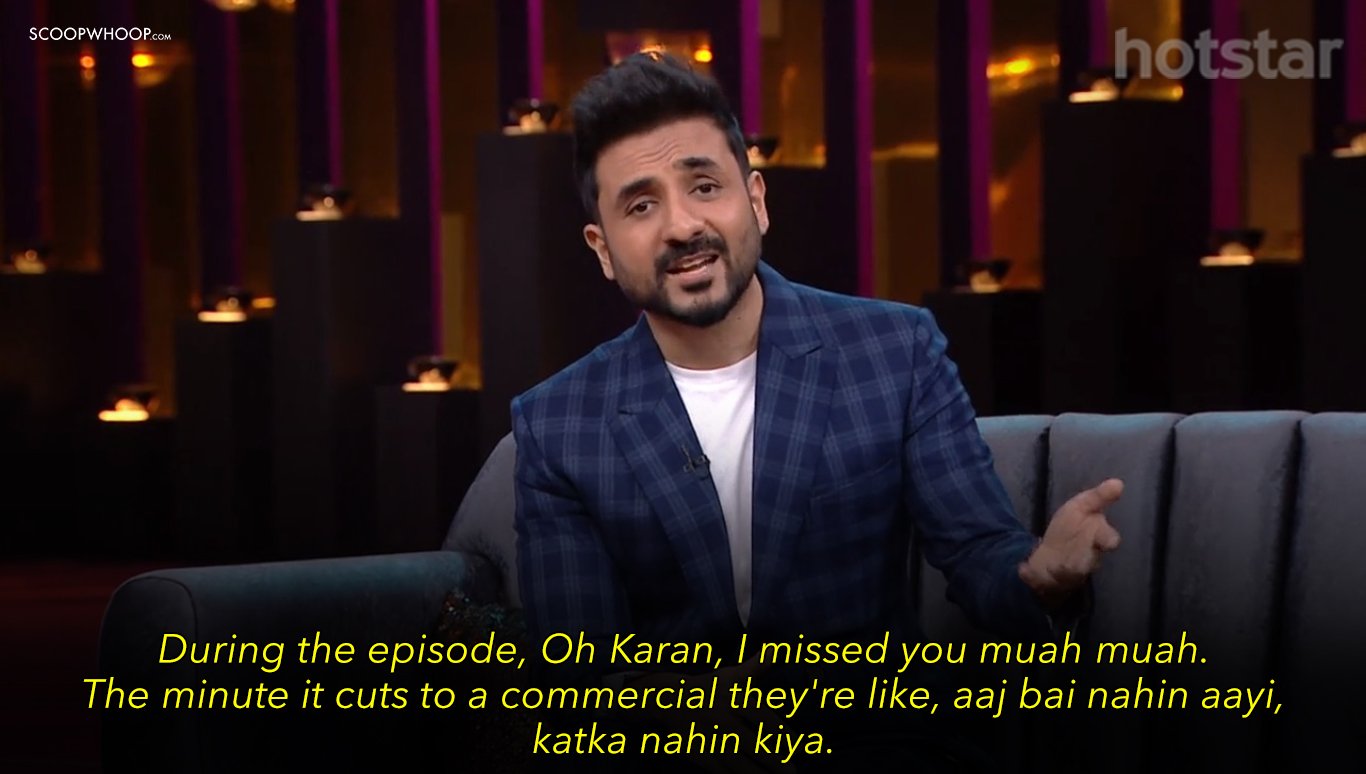 When asked why Diljit was his favourite, he said because Karan asked him questions that he wouldn't ask other guests.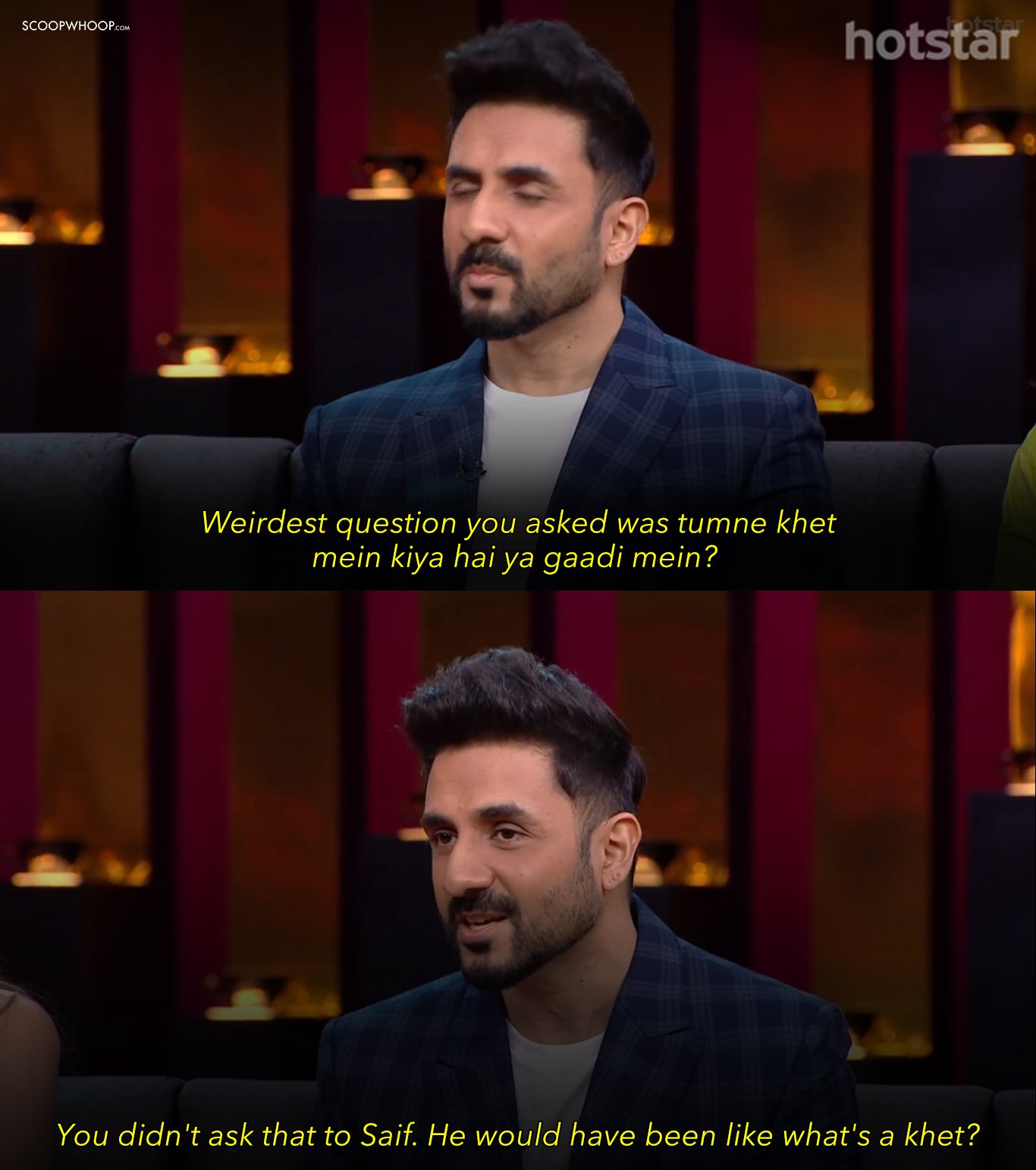 Vir was hilarious but safe to say he had some competition in Kirron Kher who was unabashedly herself and was funnily scolding and snapping at others, like she usually does. 
After winning the 'best male debut' award, Diljit was called and this what Kirron asked him regarding the question that made headlines.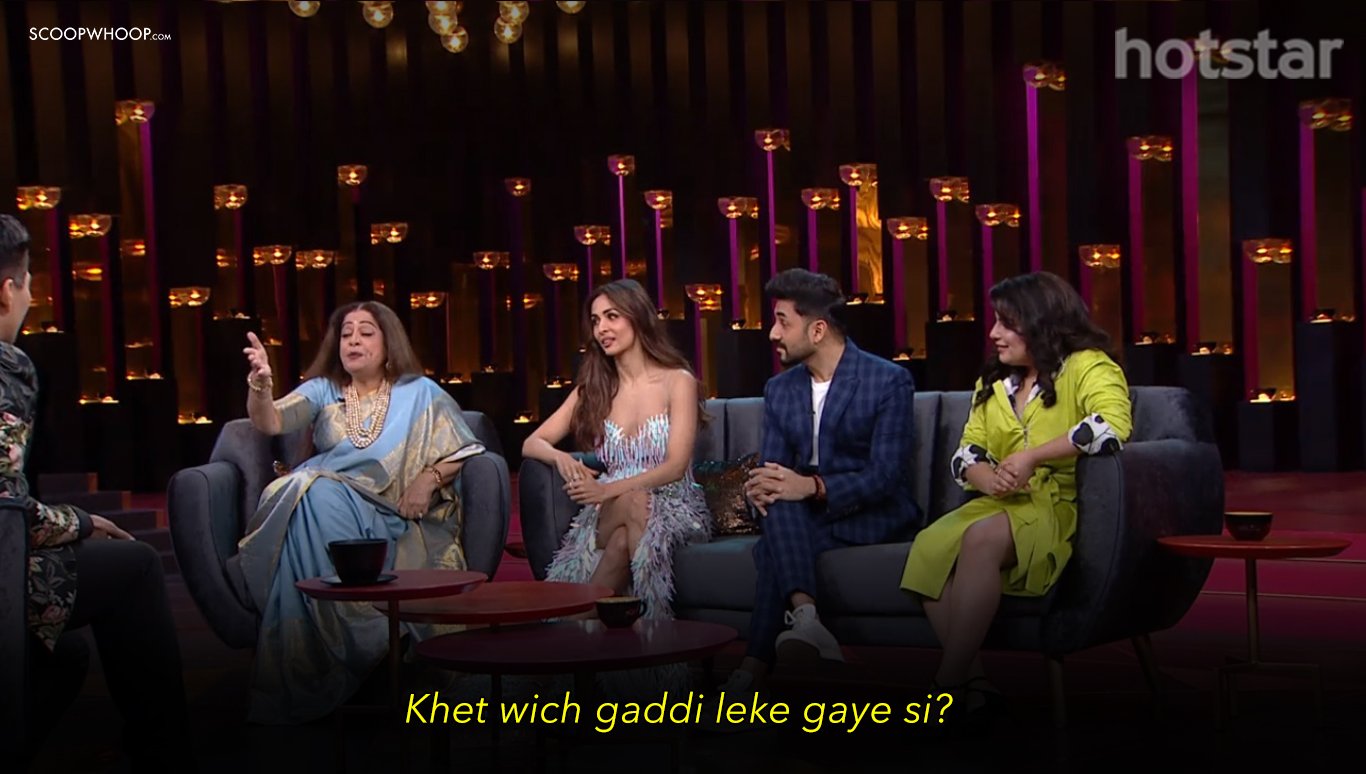 She then moved on to express her displeasure over the millennial lingo.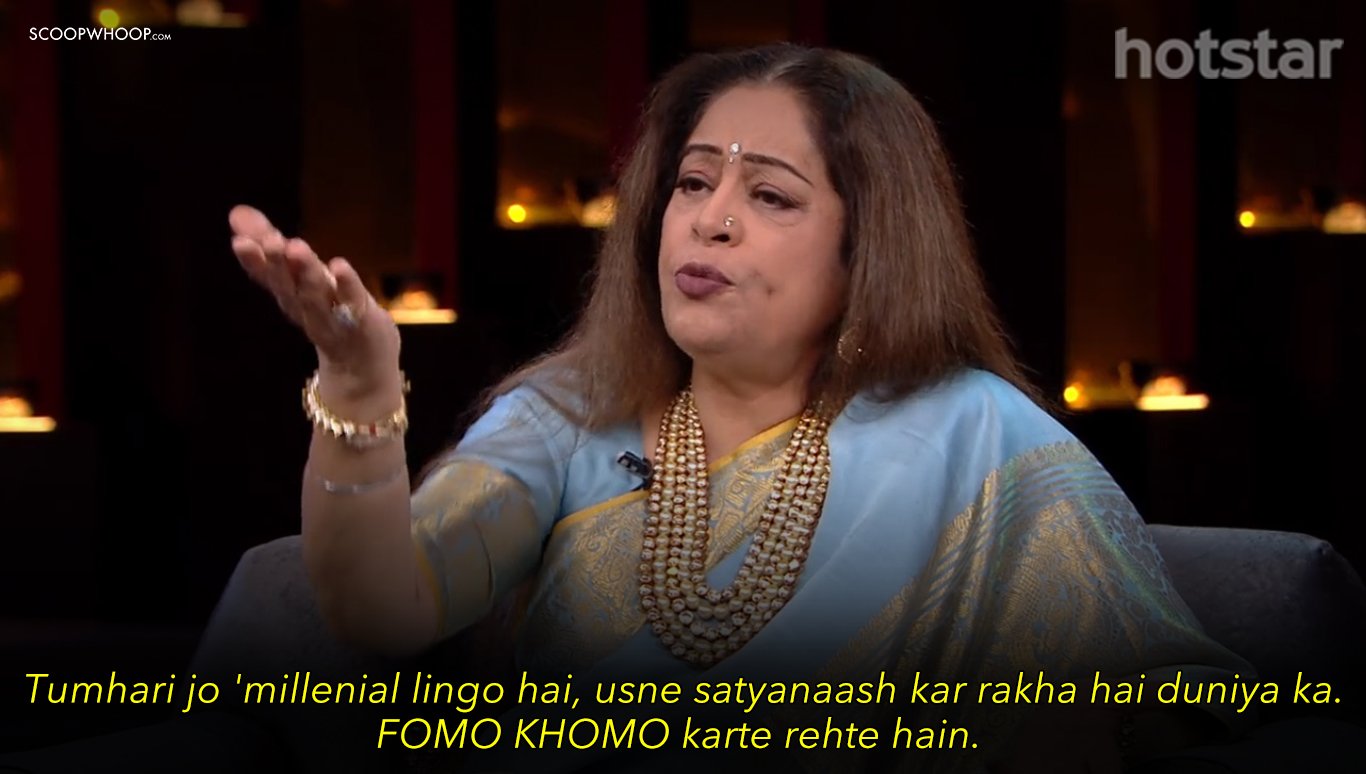 And scolded Vir and Malaika for creating too much noise when she was talking.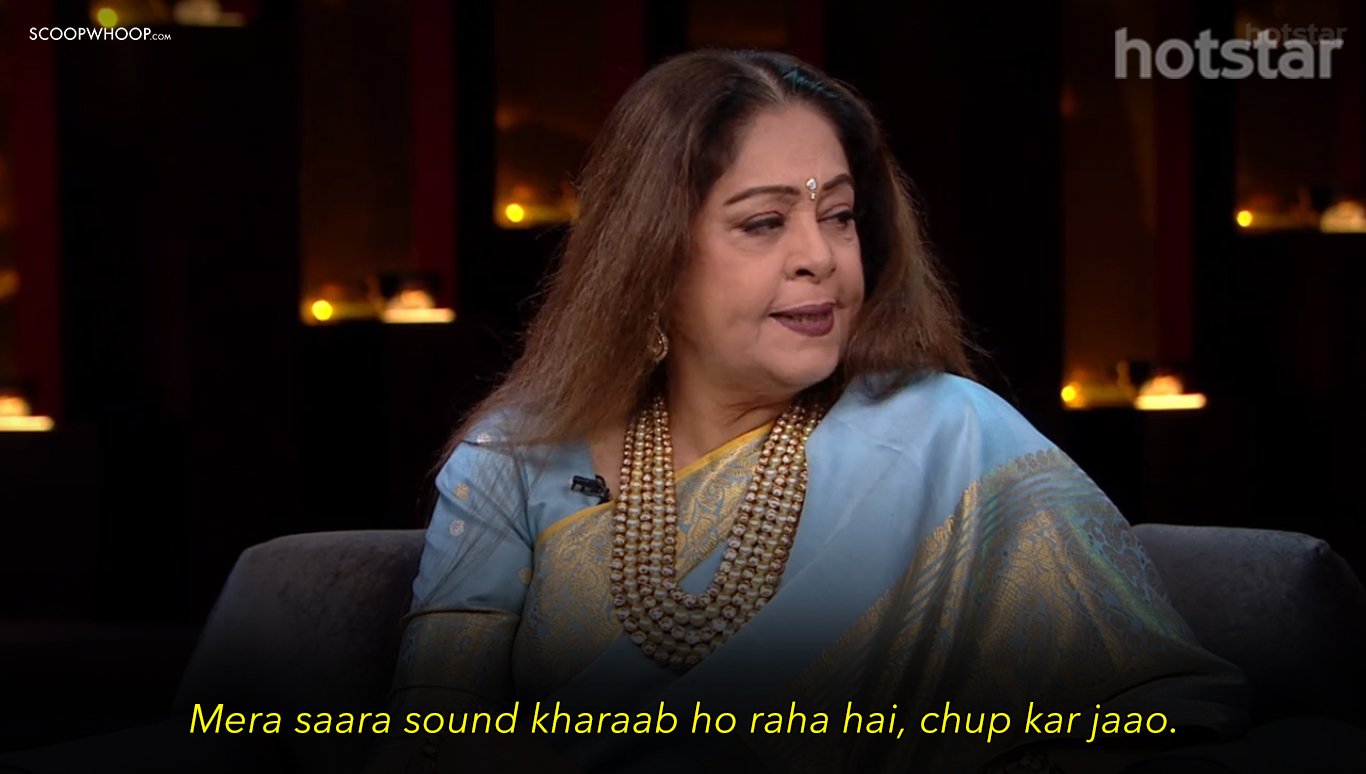 But the best moments were the ones where Vir and Kirron were talking to each other. 
There was confusion for one award and Kirron suggested they give it to the top 2 favourites. Vir thought she meant breaking the award (a coffee mug and a saucer) into two halves. That wasn't the case and she explained it well.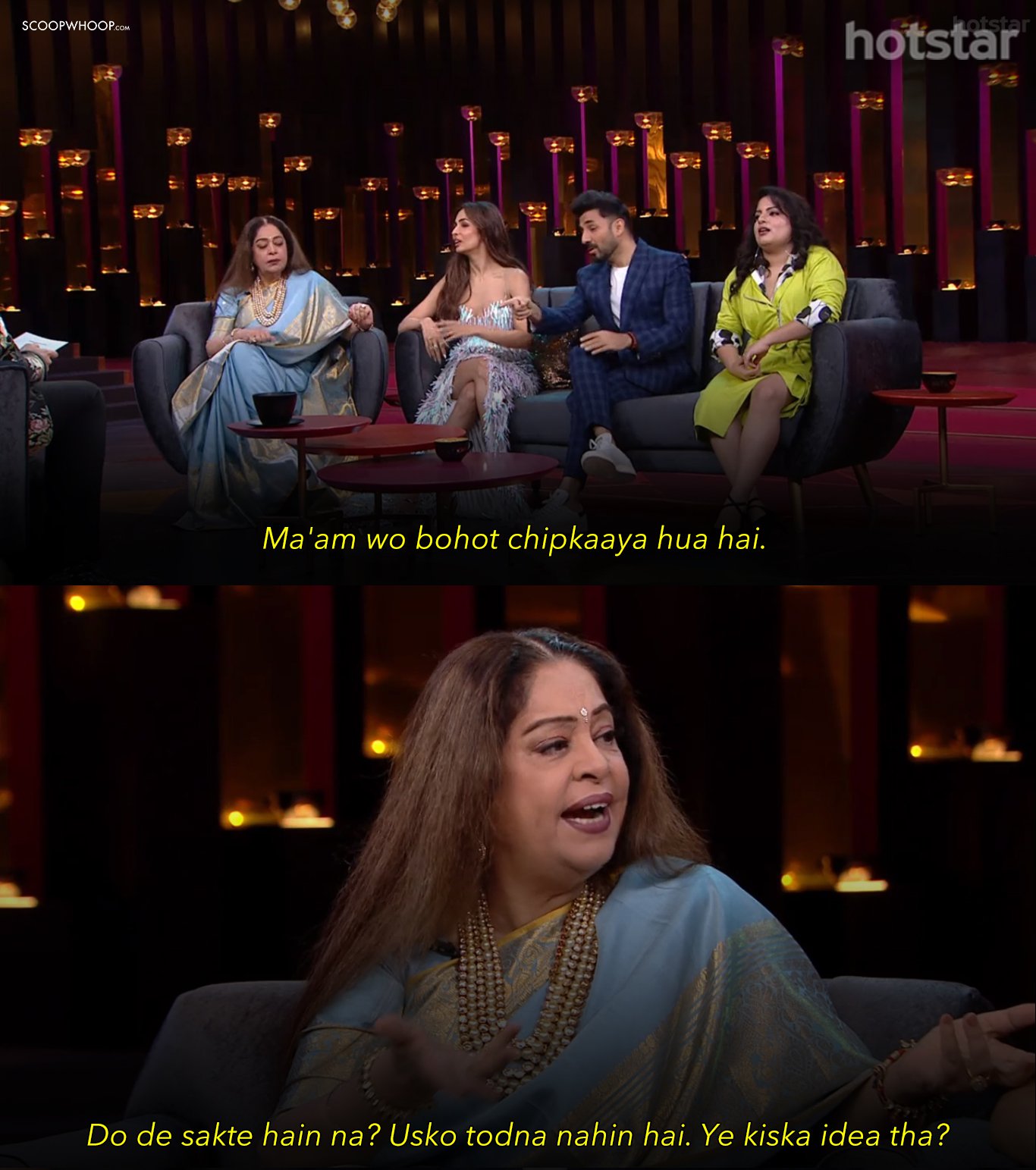 Later, while discussing the best dressed male, she said this.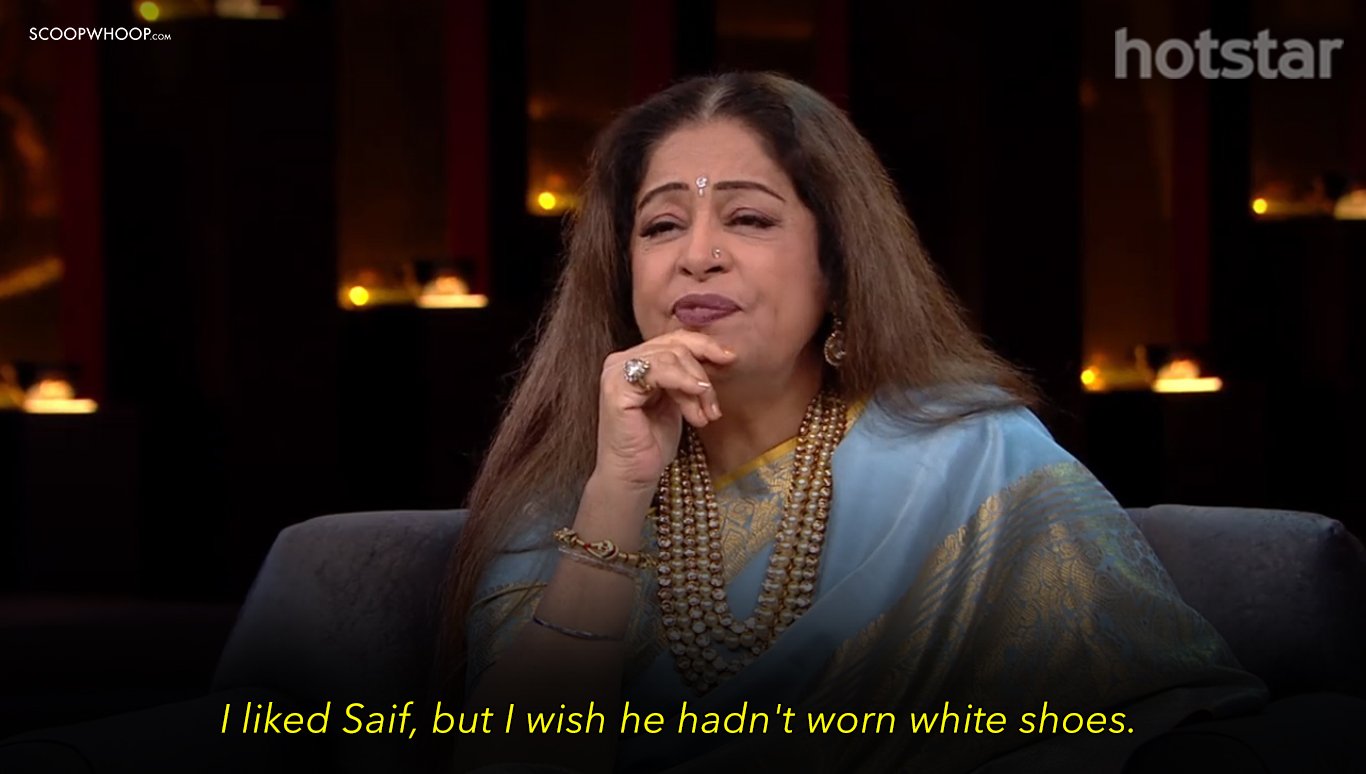 And to Vir's embarrassment, he was also wearing white shoes which he couldn't hide from Kirron's tez nazar.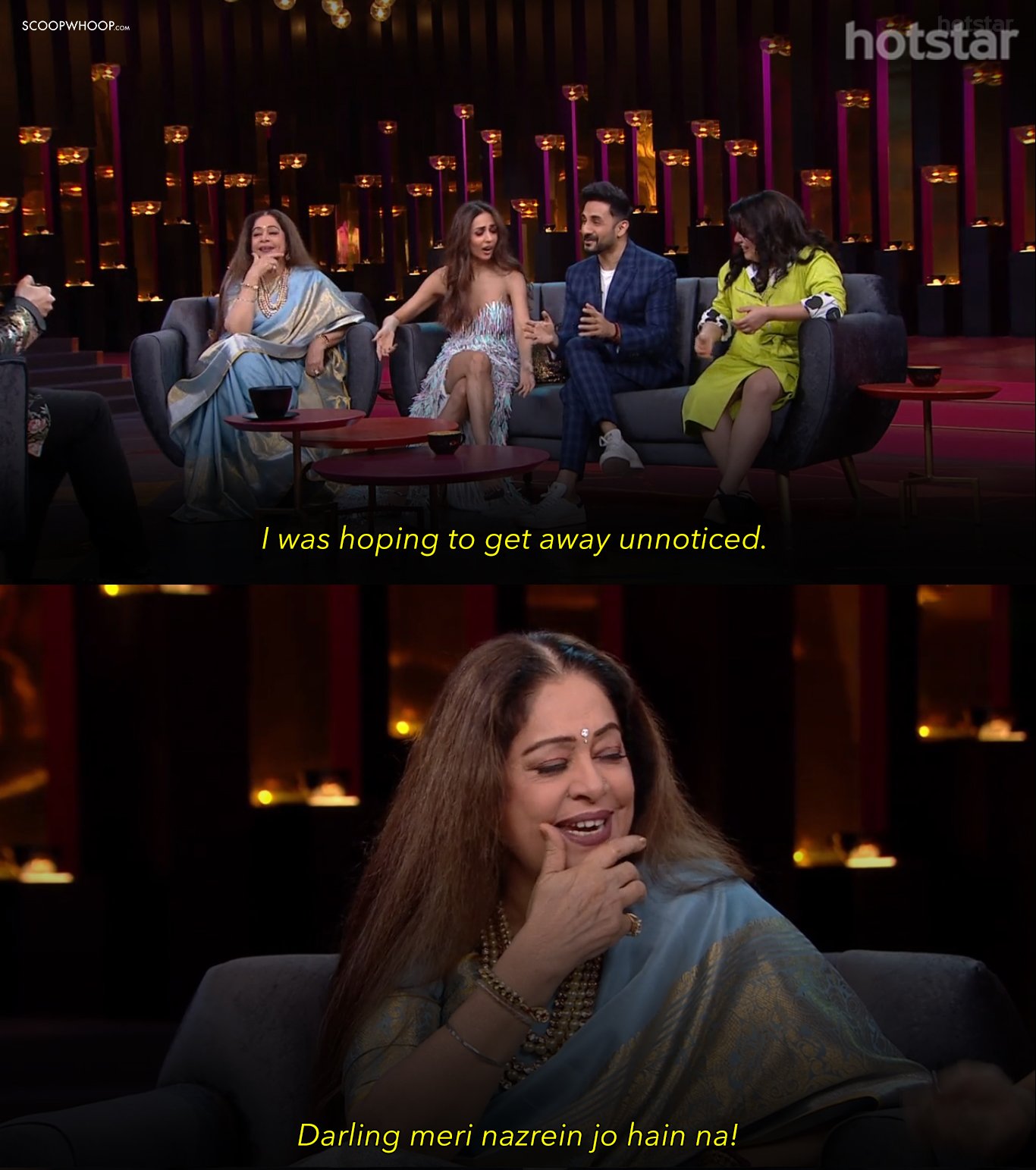 And finally, when Vir tried to explain her how majority works, she asked him to just shut up (jokingly, of course).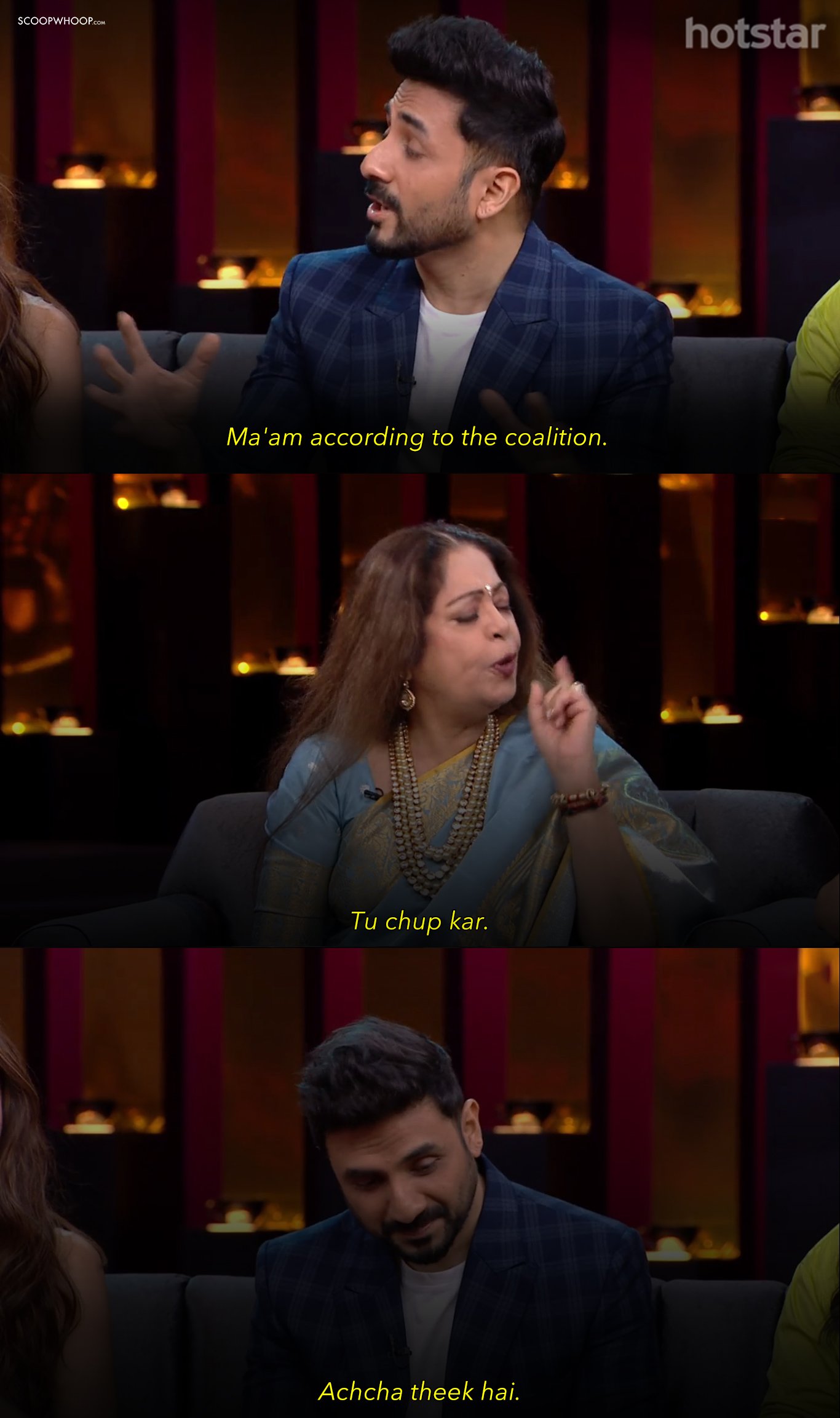 Well, the takeaway from the final episode is that these two need to come together for an episode. Karan, you listening?