Will they, won't they? 
While all of us are busy speculating the much-awaited wedding of two of the most powerful celebrities of the country, Virat Kohli and Anushka Sharma, we'd like to take the opportunity to basically thank the two for existing and giving us major relationship goals. In a world full of heartaches, these two have only raised the bar with their love for one another.
From praising each other publicly to holding onto each other even in bad times, let's take a look at all the times, they had us rooting for #Virushka. 
1. When Virat openly declared his love for his lady, by blowing a flying kiss at her.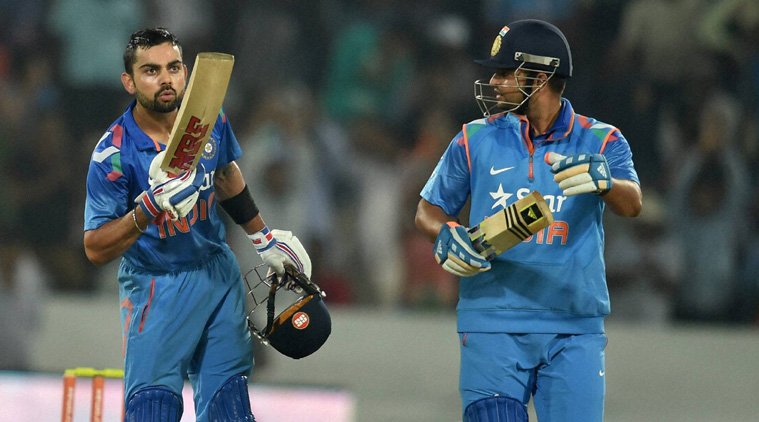 2. When Virat openly talked about how Anushka is his 'lady luck'.
Awww!
3. When he wished her on Women's Day along with his mother. 
A man who respects the women in his life, deserves a special kinda mention, doesn't he?
4. When Virat stood by his lady after she was blatantly blamed and trolled for India's loss in the World-cup semi-final match.
Respect!
5. When he called the quality time spent with her a 'much-needed break'.
Isn't that adorably cute?
6. When Virat made sure he let the world know how he felt for Anushka Sharma.
Love is 'always' in the air!
7. They are each other's biggest support and fiercest cheerleaders. 
Don't you also think that love changes everything?
Saw PK with the whole team yesterday and loved the movie. What a spiritually enlightening film. Great great work by everyone

— Virat Kohli (@imVkohli) January 3, 2015
Just watched #NH10 and i am blown away. What a brilliant film and specially an outstanding performance by my love @AnushkaSharma. SO PROUD

— Virat Kohli (@imVkohli) March 17, 2015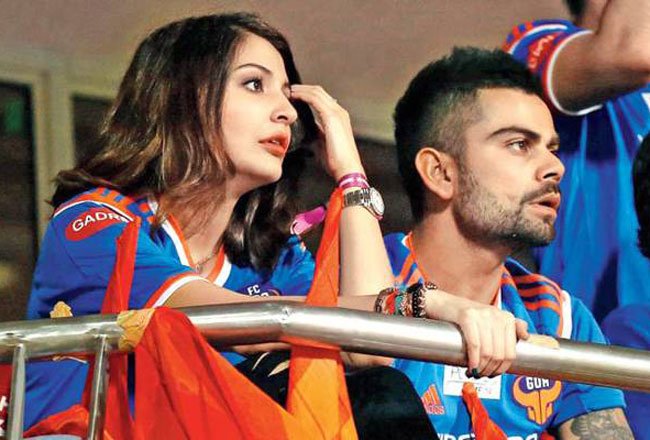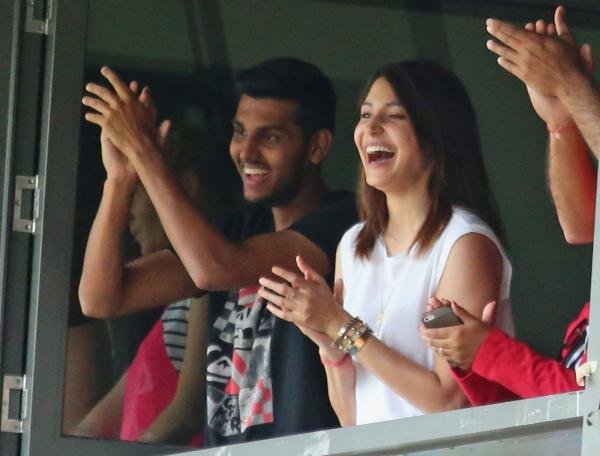 8. The time he revealed how he was smitten by Anushka's honesty.
We know Anushka to be someone with a mind of her own and Virat admires that the most in his lady. 
9. They may be royalty but behave like regular people. From grocery shopping like regular couples to planting saplings together, Virushka win our hearts with their simplicity. 
Don't we all do that when dating?!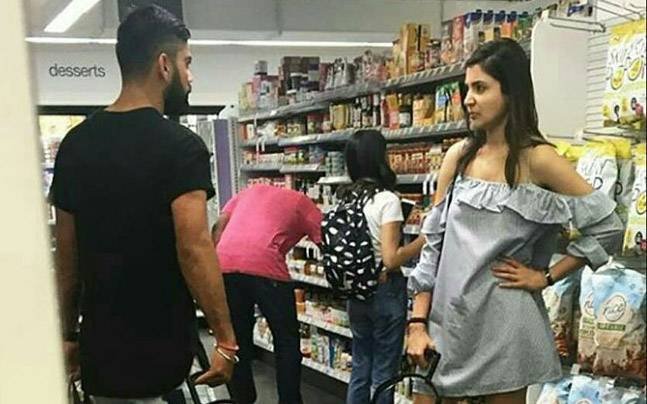 10. The time he changed his display photo from his to theirs.
How cute is that!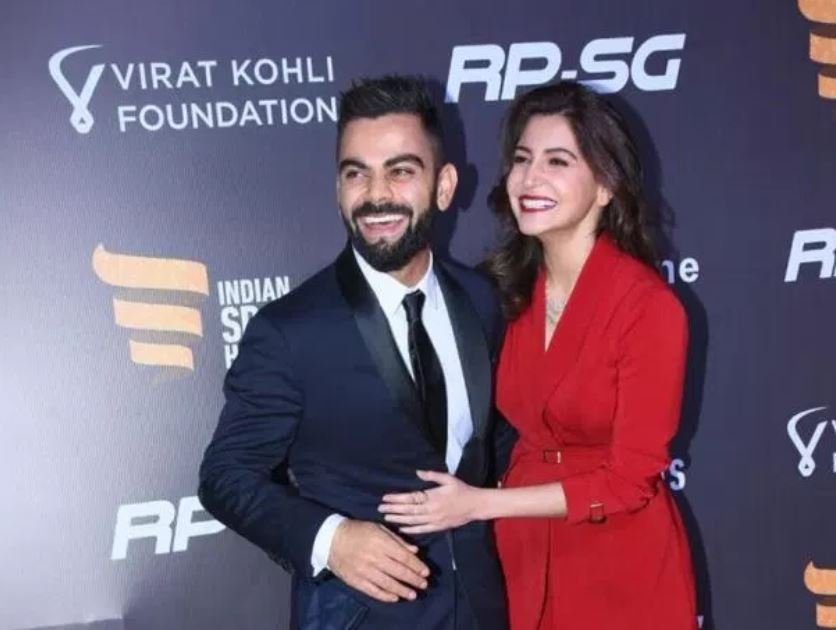 11. Every time they walk into an event hand-in-hand and have eyes only for each other.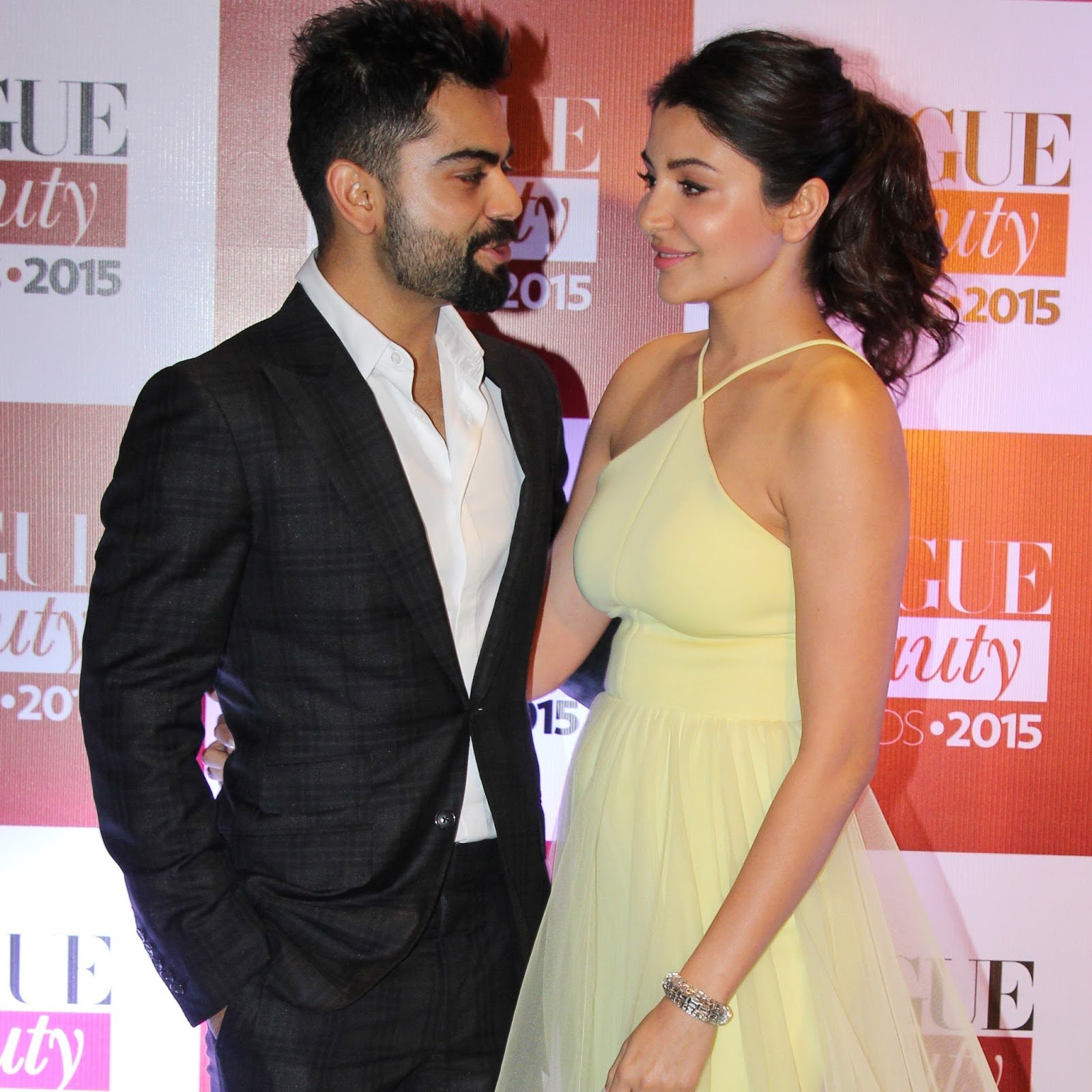 12. The time they attended Zaheer and Yuvi's wedding and stole their thunder
The couple that matches their steps together (on the dance floor), stays together. Just take a look at these two, dancing away to glory, without a care in the world. 
13. When they redefined new-age romance in this commercial.
Forever bond!