What happens when India's favourite cricketer falls in love with one of Bollywood's most promising young actresses? In millennial lingo, it's #CoupleGoals and how!
Ever since news broke out about Virat Kohli dating Anushka Sharma, fans of both celebrities have been jumping with joy. Wherever they go, paparazzi is eager to click their pictures and amidst all their individual professional achievements, 'Virushka' is one of the most loved couples in the entire country.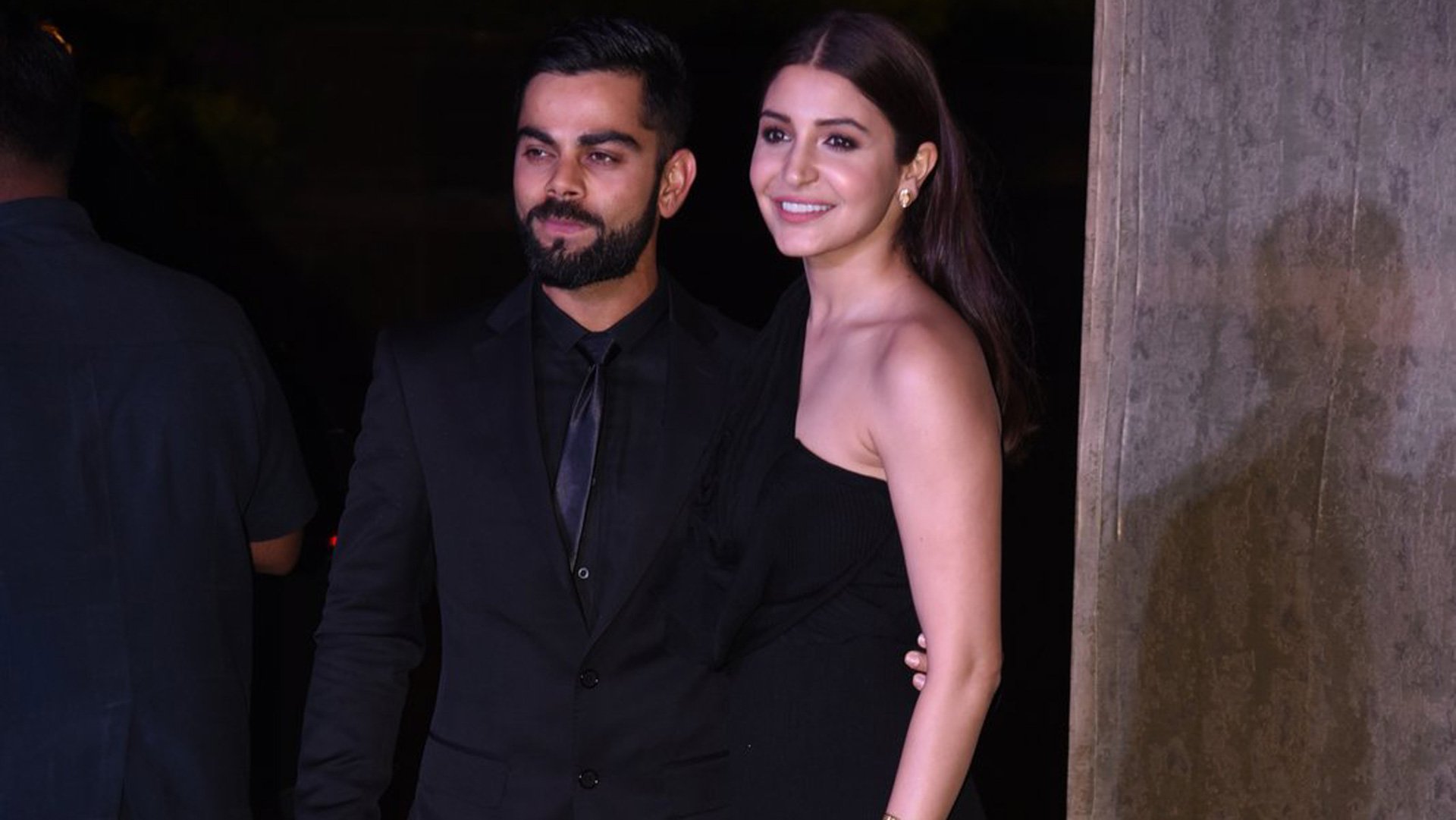 What further adds to the excitement is their frequent PDA that never fails to make news. From standing by her man through all his ups and downs to cheering for him in the stadium, Anushka is the perfect girlfriend for Virat. As for the Indian skipper, he's never wasted a moment in declaring his love for his woman and has often thanked her for all her support. 
How can you not love this couple, right? 
For those who still need legit reasons, here are 7 times Virat Kohli and Anushka Sharma broke the internet with their love for each other: 
1. When he blew her a kiss from the cricket field 
When he scored a century against Australia back in 2014, Virat celebrated by blowing a kiss to Anushka who was cheering for him for the stands. And it was the second time he'd done it. The first time, he'd done it after scoring a half-century against Sri Lanka that made him the fastest ODI batsman to score 6,000 runs.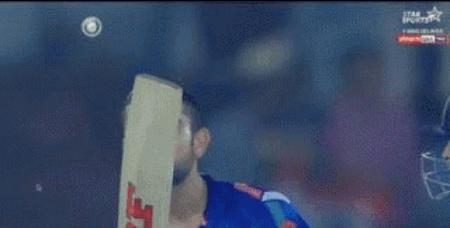 And both times, the crowd went ballistic with happiness!
2. When he hit back at those trolling Anushka
It isn't uncommon for actresses to face misogynistic trolls on social media almost on a daily basis. However, things stooped a new low when Anushka was massively trolled and abused for Virat's disappointing performance in the World Cup final. Some people even burnt effigies of the actress without realising that she could've done nothing to better his innings on the field.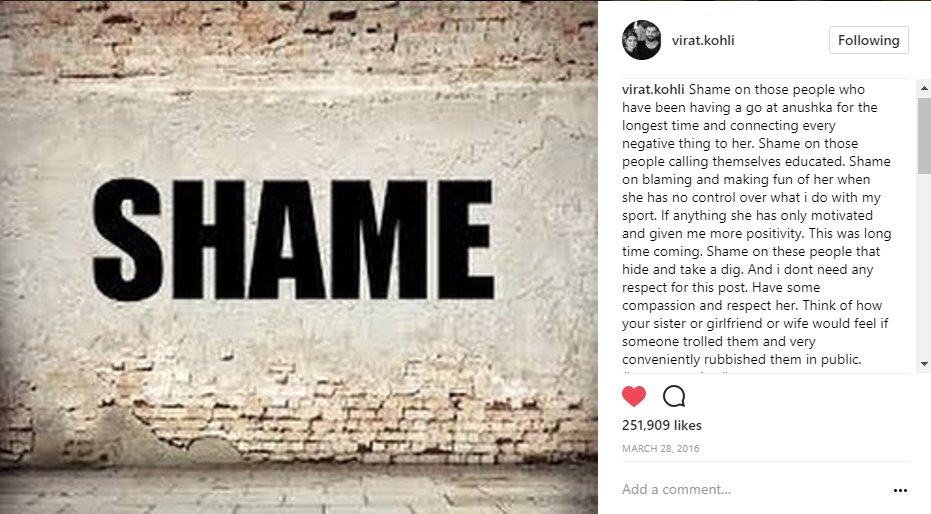 However, while Anushka chose to remain silent, Virat took to social media slamming all the trolls in a post. It was a strong retaliation to all this 'fans' who felt that Anushka was a distraction and decisively shut 'em all. 
3. When he was proud after watching her film & tweeted about it
Taking a brave step by turning producer with an unconventional film, Anushka released her maiden production, NH10, back in 2015. It was a film that was lauded by critics and audiences alike and won the actress major brownie points for backing a unique script and choosing to follow her dreams.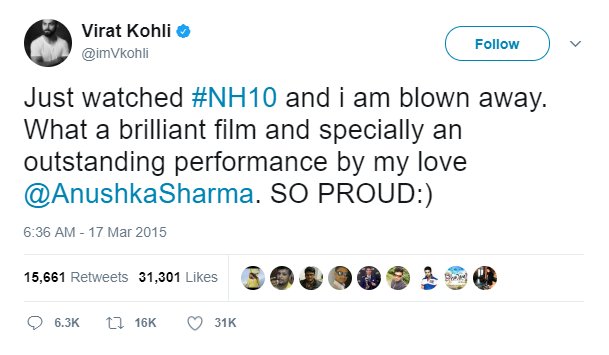 And among all the applause was a tweet from Virat announcing his pride and love for Anushka. 
4. When he put up a post on Valentine's Day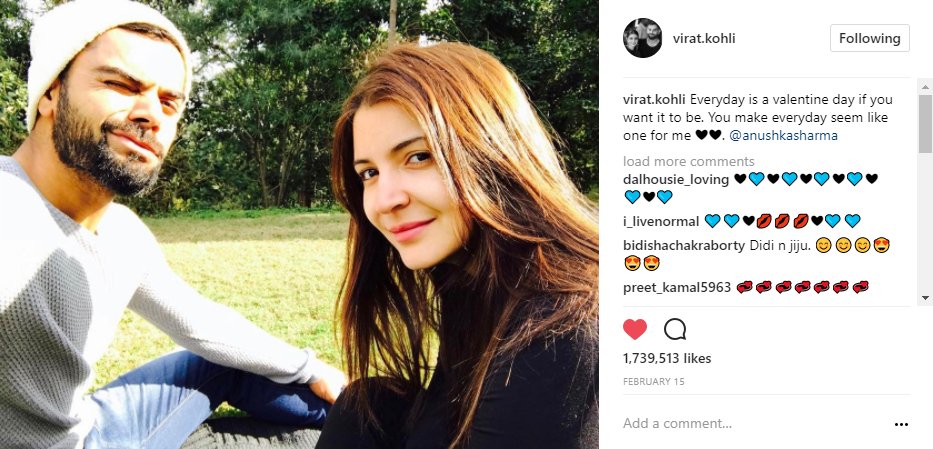 While it is marked as the official day of love across the world, many people believe that one day alone isn't enough to express your gratitude to your partner. And one of those people is Virat Kohli. 
Putting up an adorable picture of the two, Virat professed his love for Anushka, yet again, and made it loud and clear just how strong is their bond! 
5. When he thanked the two most special women in his life on Women's Day
Way too larger-than-life to be celebrated in just one day, women everywhere deserve more credit than they get. And no matter how successful a man gets, he should never forget the women in his life who've helped and supported him at every step, making him the man he's become.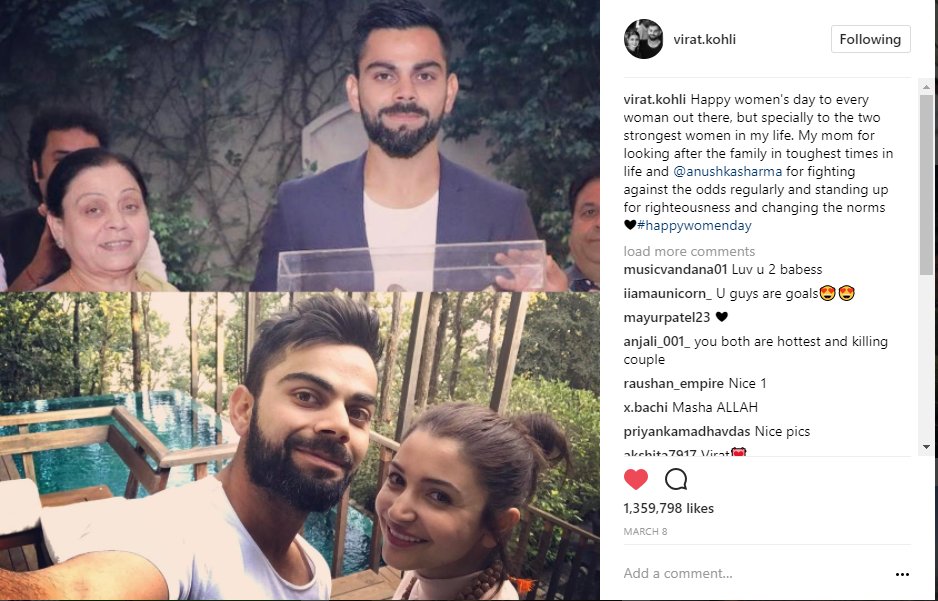 On Women's Day this year, Virat put up a post on his social media thanking and celebrating the two most special women in his life – his mother and his girlfriend, Anushka Sharma. It was the perfect gesture from his side and gave his fans yet another reason to shower him with love. 
6. When he was glad to have Anushka by his side when his captaincy was announced
Every avid cricket-viewer would know about Virat Kohli's exceptional talent as a batsman. After having effectively played the role of Vice-Captain for the Indian team, Virat finally took over the captaincy from Mahendra Singh Dhoni in the beginning of this year. His success is extraordinary and he's put in loads of hard work to reach this position. In an interview that surfaced recently, Virat spoke about the time when his captaincy was announced. 
He said he had tears in his eyes when he first heard the news and what made it more special was having Anushka by his side at that time. 
7. When he put up a post of them holidaying in NYC
Most recently, Virat put up a picture of the two of them holidaying in NYC. Anushka is in the city to attend the IIFA awards and the duo decided to make it into a mini-holiday by enjoying some down time together. And as expected, Virat's selfie with his 'love' went viral for all the right reasons!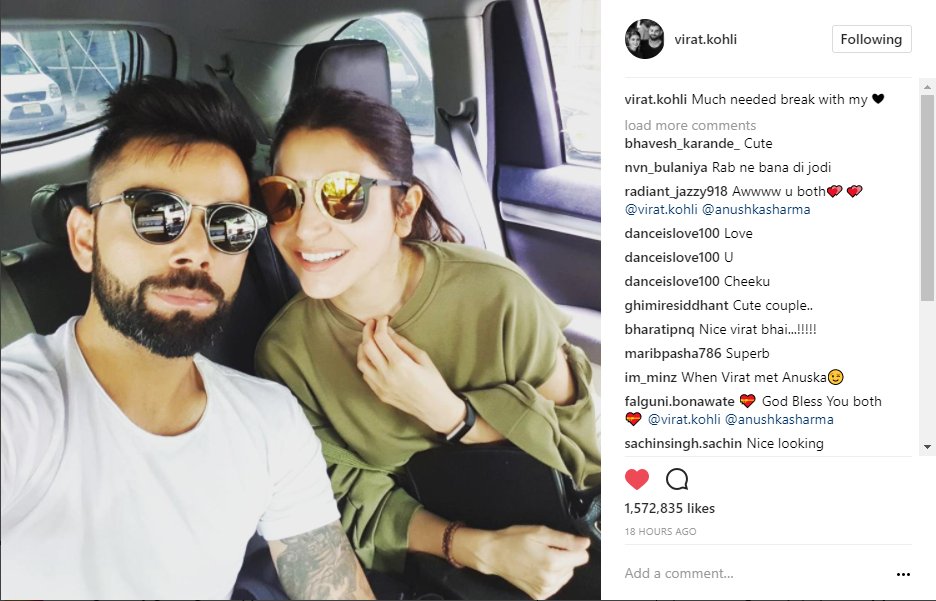 Virushka forever!