In the glory days of television music channels, Channel V gave us the gift of India's first all-girl band. It was an amazing time in our millennial lives, when India's answer to the Spice Girls brought us into a new era of music. 
Viva was a game-changer. Not only in the music circuit but also in several other ways.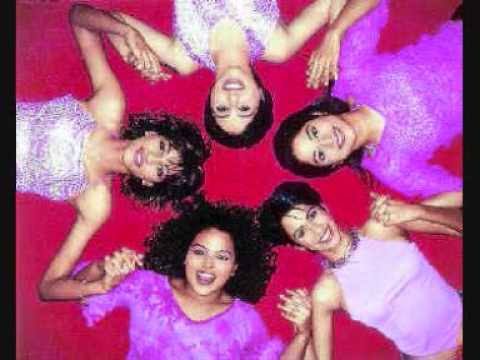 This was the first time India focused on bringing non-Bollywood female artists to the mainstream. 
After a brief high point, Indian pop music or 'Indipop' was on a visible decline. It wasn't until Channel V announced India's adaptation of an all-female band that pop music was to return and how. Agreed, A Band of Boys preceded Viva. But just the sheer scale and impact Viva had was commendable for non-film music creators. 
With a song like Hum Naye Geet Sunaye, they literally announced their arrival and the 'new era of music' so to speak. 
They helped make our childhood memorable. 
With weeks of extensive auditions and training, 5 women made history and inadvertently, our childhood. Seema Ramchandani, Pratichee Mohapatra, Neha Bhasin, Mahua Kamat, and Anushka Manchanda were India's first-ever all-girl band members.  
After grooving to Macarena and If You Wanna Be over and over again, we final had pop music which was desi yet totally cool. I still remember holding my hairbrush in the shower mouthing the lyrics of Kisse Poochein like I was one of them.  
It celebrated uniqueness. 
The best part about the band was how good they were as a whole and yet each retained a unique aspect to each of them. Each member had a USP — a unique voice, hair, style, and even body-type, making this the first time diversity was brought to the forefront.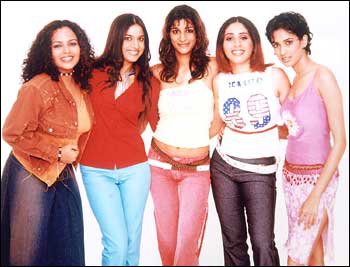 While Anushka had a deep strong voice, Mahua's strength was the range she could go to with her exceptional high vocal pitch. Each woman had a personality that was highlighted in the music they made or the part of the song they were made to sing. In its own subtle way, the band celebrated individuality and unique talent.
It portrayed female bonding way before the internet made it a thing. 
Before there were #SquadGoals, #SistersBeforeMisters and the likes, Viva gave us a taste of women coming together as a group and kicking ass. True, there were internal conflicts which eventually lead to their breakup. But in essence, they showed us that a group of women can have immense strength and talent and hold their own on-screen.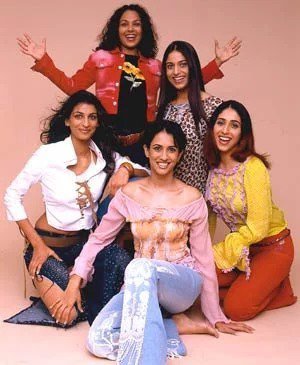 In their second album, they delved further into female friendship and bonding with songs like Chori Chori. Though short-lived, they did give us a taste of women being together and having a good time on screen unlike any other. 
Their songs were way ahead of its time. 
While songs like Jahaan Ho Pyaar Ka Mausam were great female versions of sweet serenades, there were some tracks which were way ahead of their time. 
Sadiyo purani hai jo ye kahani 

 tumhe ise hai badalna 

 Todo janjire badlo takdire 

 chhodo majburiya 

 Kyun ye bebasi hai kyun ye bekasi hai 

 tumhe ab hai sabhalna 
There was Jaago Zara which was India's answer to I Will Survive. Its message, which could be interpreted as not taking society's BS, was loud and clear with its sombre tone. 
In the same album, the song Kali Mai Diya Salai was a straight-up anomaly. In a time where talking about feminism still wasn't mainstream, the song spoke about dowry, women suppressed by patriarchy, and more.
Main akhbaro mein har din dekhati hun zaroorat

Ek BA Pass ladaki ho achhe gharane ki 

 thoda mooh uska gora, pati ke kahe par chale 

 vo sath laye bahut sone ke zevar 

 vo sath laye gaadi home theatre.  
-Kali Mai Diya Salai
Although the band's career as a single unit was short-lived, the women did end up doing amazing things career-wise later on. Their life as a part of Viva was not bereft of controversy, but they all admit that it was revolutionary at the time and they wouldn't have had it any other way.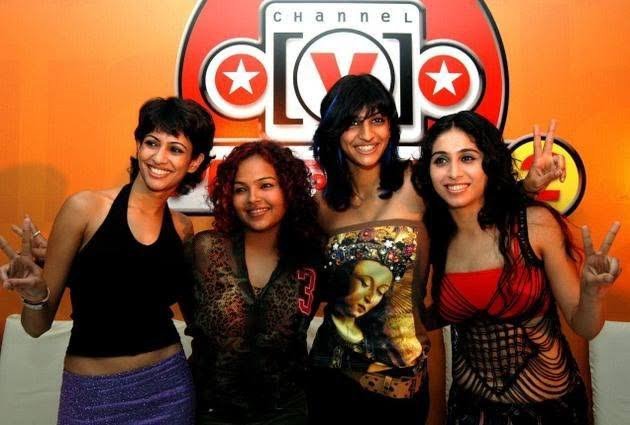 While the girls went their separate ways, they will always be cherished for coming together and giving us what was one of the most iconic aspects of being a desi millennial music lover.