Breaking out in Ram Gopal Varma's Company, the audience and Bollywood had high hopes from Vivek Anand Oberoi (VAO) after his debut in 2002. And he hung on to those expectations as the next-big-thing when he impersonated Elvis Presley in the Coke float campaign, and starred in films like Saathiya, Yuva, Omkara and Shootout at Lokhandwala. To be fair he was above average as an actor, but the meaty roles began to dry up after 2010.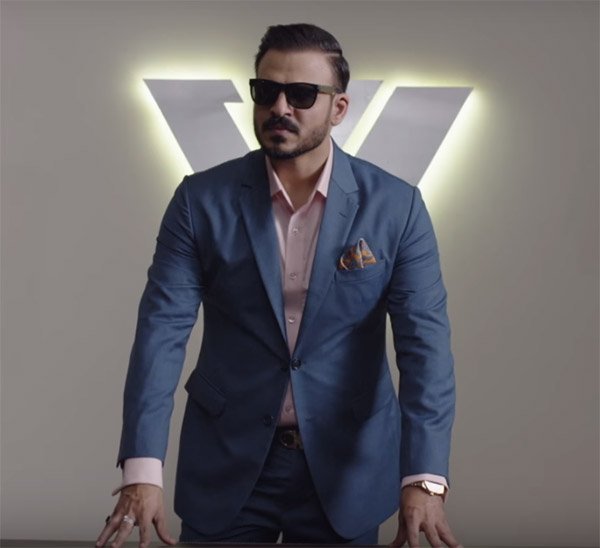 The actor has made a comeback of sorts playing the main antagonist in Amazon Prime's Inside Edge. The actor plays eccentric billionaire Vikrant Dhawan, hell-bent on making a killing out of a cricket league. ScoopWhoop got in touch with the actor, to talk about his latest web-series and his choices as an actor. 
Here are excerpts from the interview:
1. With all that happened at IIFA, the whole nepotism debate has kicked in. Do you think there is a problem with Bollywood insiders acknowledging their privileges?
VAO: I think there's a certain idealism about accepting nepotism today, and some pragmatism about not. When I started my career, I came back from college, my father (veteran actor Suresh Oberoi) said he will produce my launch with director Abbas-Mustan. It was a very expensive film, and obviously being my first film there was going to be no expense spared. I had trouble sleeping at night, which is when I finally decided to have the conversation with Dad that I did not want to do this film. He asked me what I intended to do? I said I wanted to struggle. 
I dropped Oberoi from my name for the period of the auditions, and I only wrote Vivek Anand. I stood in line, I went for meetings in offices, waiting for 8-10 hours. 
It was humiliating, it was difficult, but I went through it all. 
In India, everyone is quick with advice – there were people who were like the I.T industry is doing really well, why don't you apply for a job in that? I could only clench my teeth, smile and walk out of the room. In those 18 months, I did have moments when I thought about going to Dad and asking if that launch film could happen. 
But finally when Company happened, the film became a success, I won most of the awards – it was all mine. 
It felt incredible, and my own Dad was filled with pride. He still keeps telling me that I'm a crazy guy. That's why as an individual I don't believe in nepotism.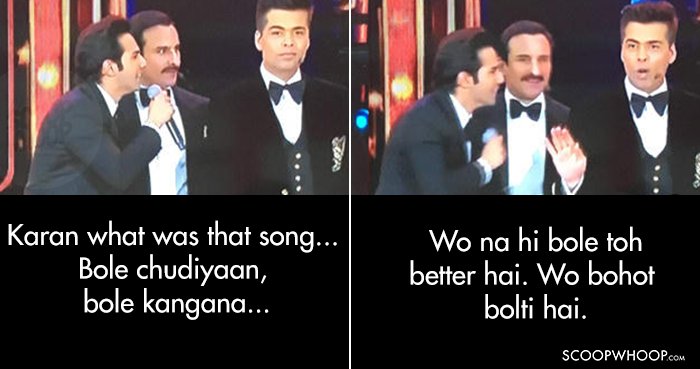 2. But then when someone like a Varun Dhawan stands on stage and chants 'NEPOTISM ROCKS!' – which might have been said as a joke, however tasteless, do you think it's fun to mock people who don't have the same privileges?
VAO: I think all of them (Karan, Saif and Varun) have realised that the humour was in bad taste and it was unchivalrous. And it was quite big of them to come out and apologise. You make a mistake and you own up to it. 
I don't think nepotism rocks! For the record, I think hard work rocks, sincerity rocks and dedication rocks.
3. No one's questioning the talent of a Varun Dhawan or an Alia Bhatt, people are only asking if the actors discount the fact that they got to start with Student of the Year because of their surnames.
VAO: It's a complex question. Being the son of an insider, it gets you a foot-hold in the industry, and you get a chance to meet the people that you do. With a rank outsider, there is no lineage attached to him/her. The minute you come in as somebody's son/daughter, the baggage comes along. So you have to in many ways match up to someone who's had a career of more than 25 years.
Being the son of a star, and being constantly compared to your father/mother is something you have to go through. Some very close friends and colleagues of mine have gone through some very rough rides.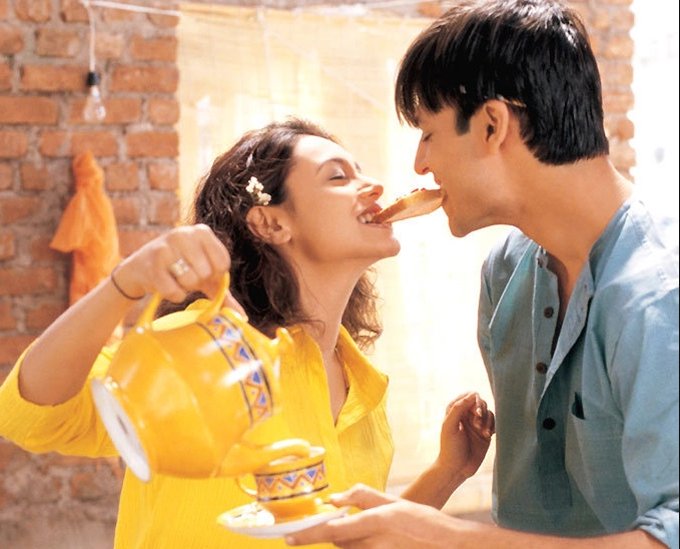 And when a son faces rejection, it is double the impact. Everyone goes like – see how the father's done so well and now the son is bringing shame to him. 
So it might get you a film, but there's the democracy of the audience on the other side. You don't get accepted, you don't make it. And it doesn't matter whose son/daughter you are. You're either good enough or you're not.
4. There's this increasing chatter of gender equality and wage-gap among the male and female actors in Bollywood…
VAO: You saw Inside Edge right? Did you see Richa's (Chadha) name come before any of the other male actors? These are the little things I'm talking about, which could really make a difference. I am actively involved in helping rescue teenage girls from the flesh trade, I've built 3 schools for girls and a 4th one is on the way. So it's about walking the talk.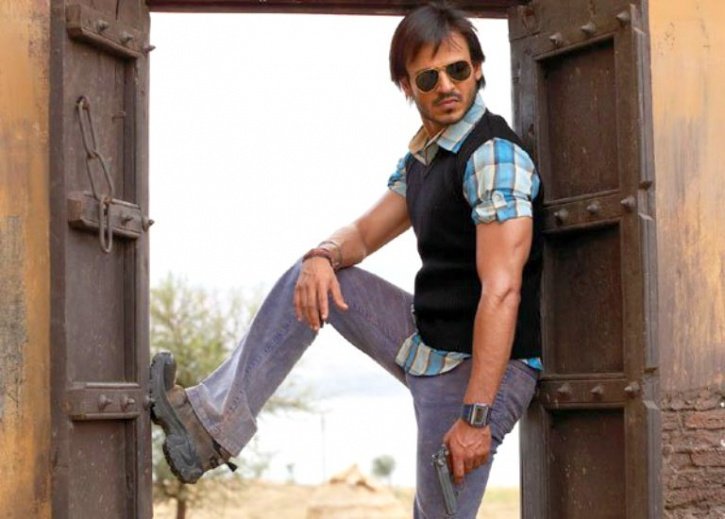 5. But you do accept there's a problem of sexism in this film industry?
VAO: 100 percent. It's male-dominated yaar for sure, and it needs to change.
6. We've covered some of your philanthropic initiatives, what made you get into this at such an early stage in your career?
VAO: It had nothing to do with my career. I was going through a rough patch in my life. I was in a bout of depression because of my personal life, my career was not doing too well, and it all snowballed and I was feeling overwhelmed. That's when I spoke to my Mom and accompanied her to Tata Memorial Hospital on one of her initiatives. Over there I met kids undergoing chemotherapy, battling severe illnesses and they were still smiling and welcoming.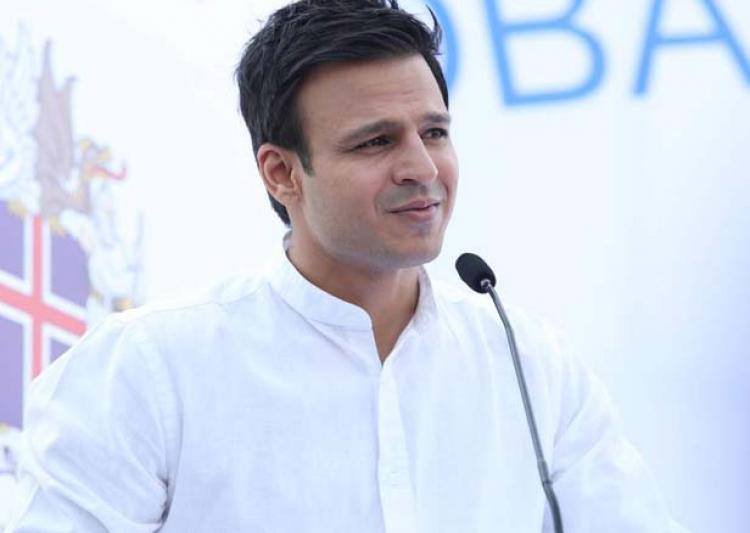 I saw them, and I said I have no bloody right to complain about my life. It gave me a push you know, and I decided I wanted to do a lot more with my celebrity status.  There are others you know who take selfies while drinking coffee, and I'm not really dissing it, I'm just saying you have the power to do so much more yaar.
7. Lipstick Under My Burkha has just released as we speak, and it faced a lot of problems with the Censor Board. In your web series Inside Edge you guys really pushed the envelope with the cussing and sex scenes. Do you think web is the future? Was it liberating to be able to say things you wouldn't be allowed to in a film?
VAO: I think web is the future. Cussing or not, the liberation is on multiple levels. First and the most obvious liberation is from this very regressive Censor board. Also, there's liberation from the traditional structure of a movie release. So you see a film like Lipstick takes a few crores to make, but then for the movie to release and reach a large number of people – the sheer amount of money it takes for the publicity, promotions – it's a lot of work. Almost like a minefield.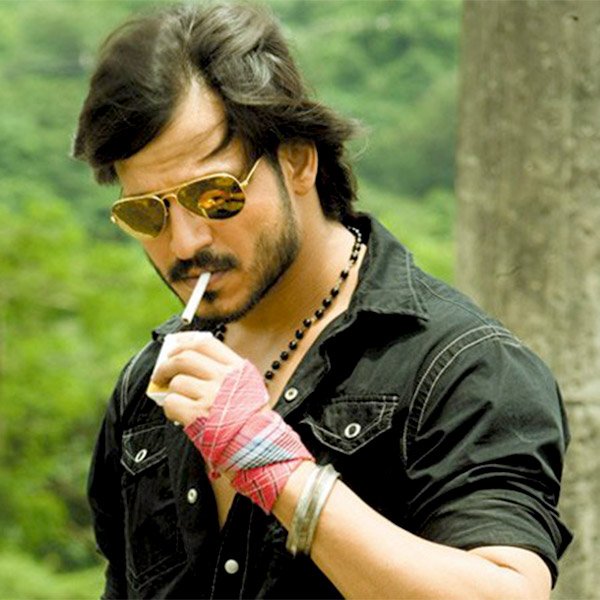 So when you find a release like this on a platform which can stream your film in 150 countries simultaneously, it is a relief. At the end of the day, that's what actors and filmmakers want, to reach out to as many people as possible. So with the web you don't need to worry whether the film gets a 9 am show or a 3 pm. You can quietly sit down and stream the movie of your choice at 3 am within the comfort of your home. It's liberating for the filmmakers and the consumers on both ends.
8. What attracted you towards the role of the antagonist Vikrant Dhawan in Inside Edge?
VAO: I began my career by playing a low-level gangster in Company. Then people asked me why I was doing another role of a gangster like Maya Dolas in Shootout at Lokhandwala, especially someone who didn't have any kind of moral redemption. It's all old-school yaar, I was always looking to push the boundaries of a lead character with each film.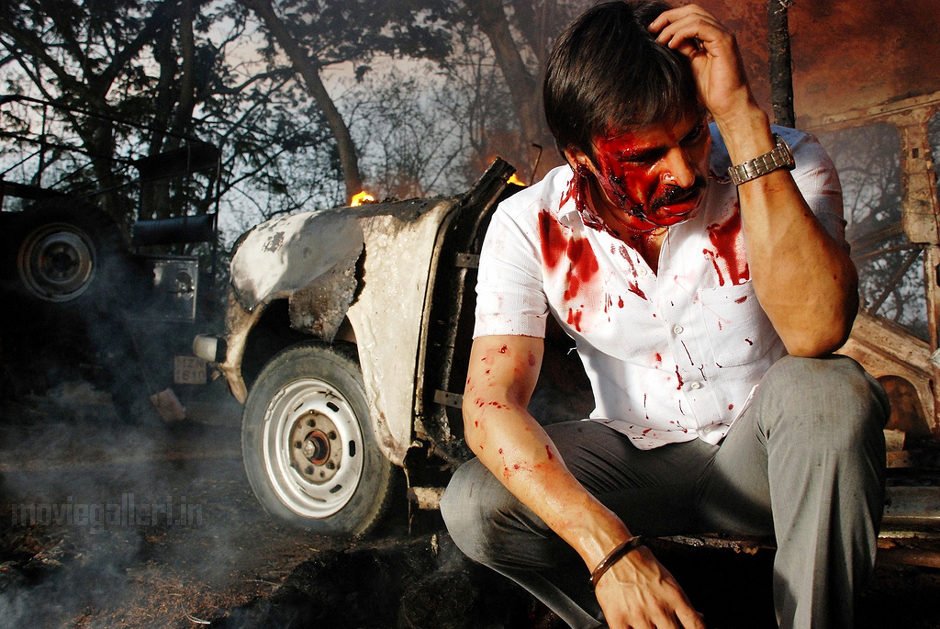 So when this offer came my way where the show was being backed by Amazon, and there were producers like Excel involved with the show – I wanted to be one of the first guys from mainstream Hindi films to jump into this and lend my name to it. I'm glad I did, 'cos it's been a success and there are talks of a second season.
9. Some of your more famous roles like – Company, Shootout, Rakta Charitra and even Krrish 3, have all been villains. Do you think there's more scope for an actor when the role is an antagonist?
VAO: I stopped looking at characters as protagonist, antagonist, black, white, brown, yellow or orange long back. The only thing that I care about is if the character is interesting or boring. If it interests me, then I'm doing it.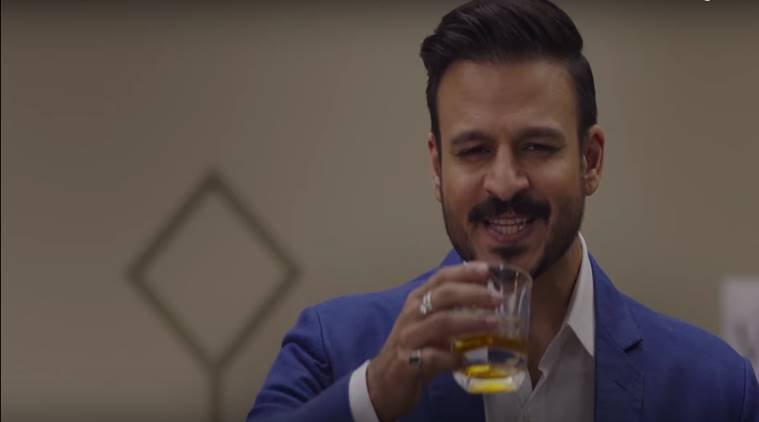 Even with Vikrant Dhawan, it is over the top and that's by design. According to me, he is a ticking time-bomb who is gonna explode, you just don't know when or how. 
So he's smiling with a glass of whiskey in his hand, he's intimidating and crushing people in his way. He's got no gun in his hand, no weapon, just that uncomfortable presence.
10. There's a trend to turn successful movies into franchises. Are there any movies of yours whose sequels you would be interested to work in?
VAO: Saathiya 2 for sure. A prequel to Shootout (in Lokhandwala).
11. Do you watch shows from around the world on Netflix or Amazon?
VAO: I love watching The Man In The High Castle. I watch Vikings, and Game of Thrones like everybody does. Closer home, I've seen Permanent Roommates, I really liked Pitchers and Bang, Baaja Baraat too.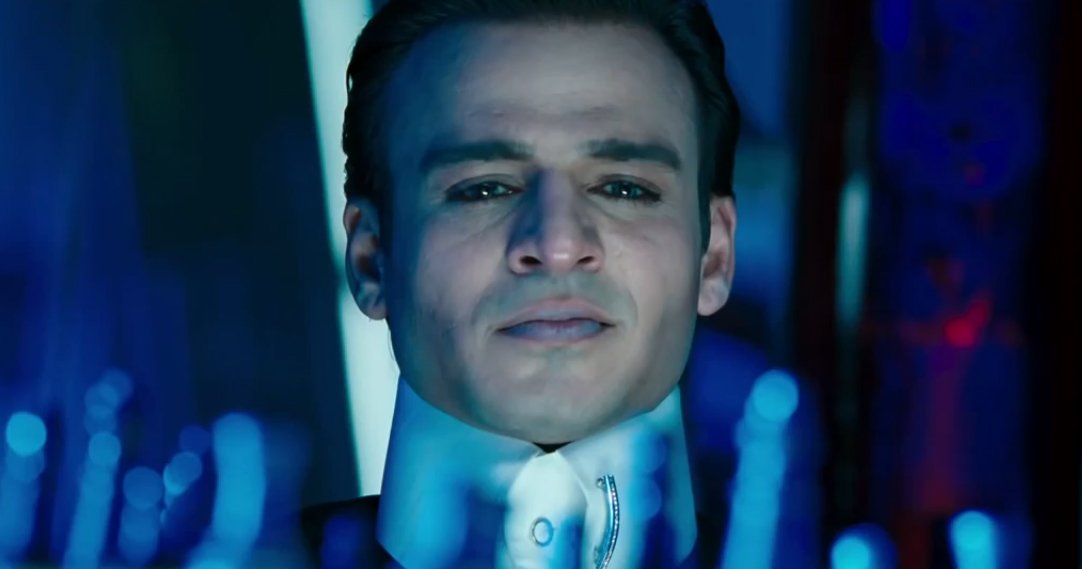 12. One foreign show that you would like to remake for the Indian audience?
13. What is next on the movies front?
VAO: I'm doing a Tamil spy-thriller called Vivegam, which is coming out in August. There's Inside Edge 2 for sure, and there are a few offers which I need to sit down and take a call on soon.
Excel Media's Inside Edge starring Vivek Anand Oberoi, Richa Chadha, Sanjay Suri, Angad Bedi and Tanuj Virwani, is available for streaming on Amazon Prime.