Actress Sonakshi Sinha has been chosen to perform the opening act at the upcoming Justin Beiber concert in Mumbai. Sinha, who has tried her hand at singing in the past, seems adequately excited about the opportunity.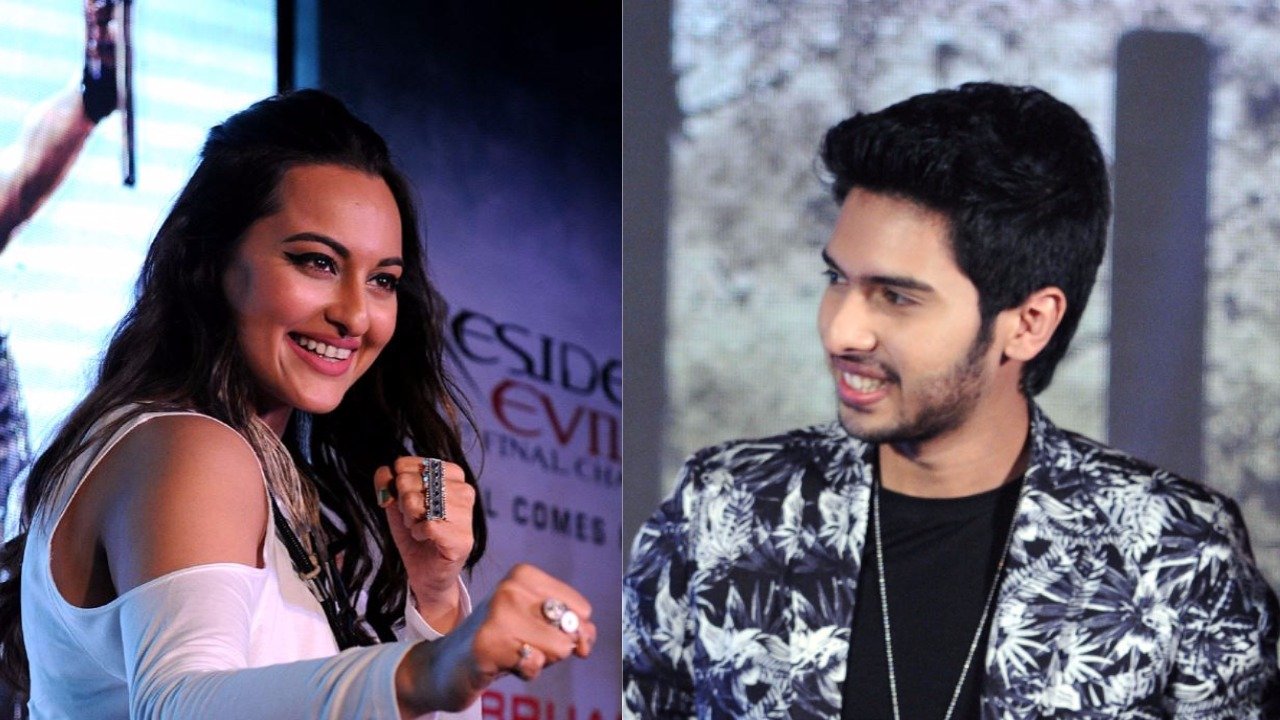 But singer Armaan Malik doesn't seem that happy about this development. 
The 21-year-old singer took to Twitter to share the link of an article in which singer Kailash Kher had said that he is not happy with event managers roping in Sonakshi.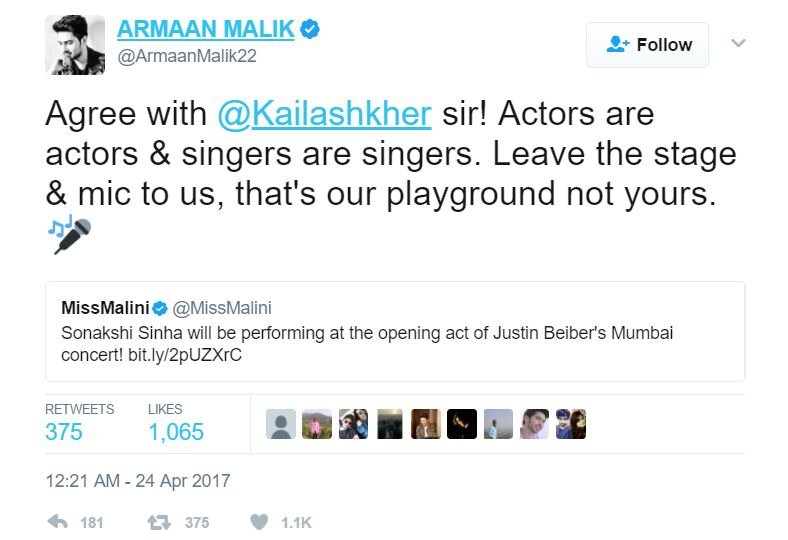 But Sonakshi is not the one to give up without a fight.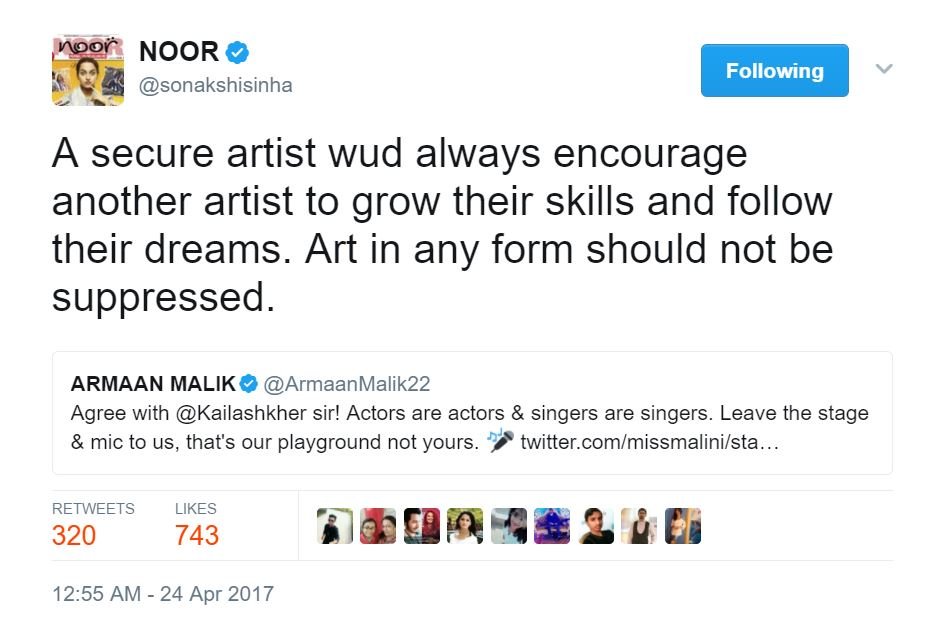 And then this…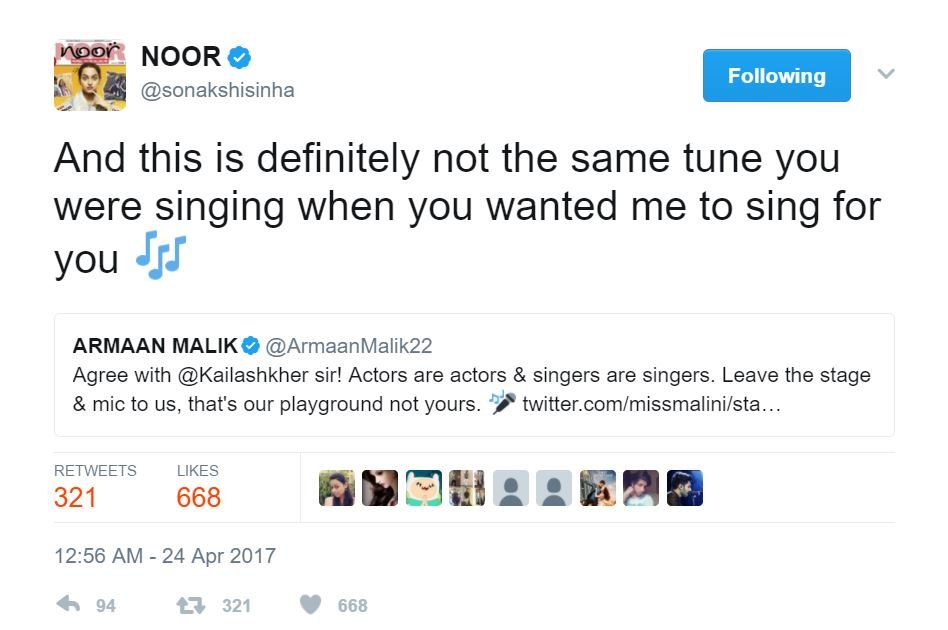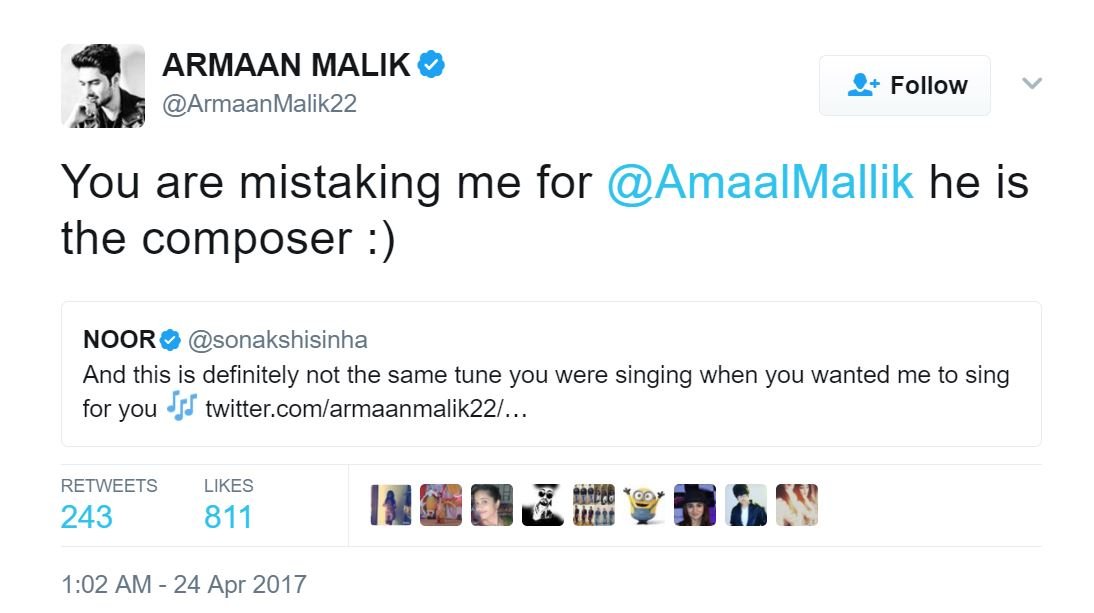 Or maybe not….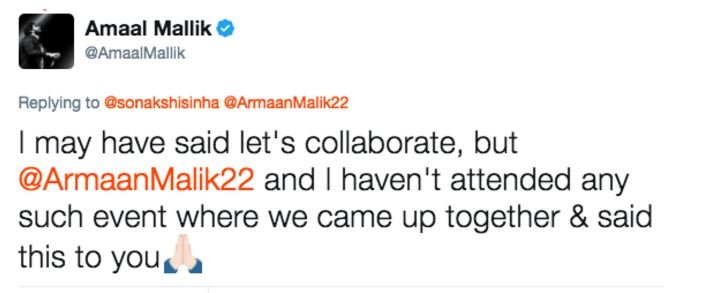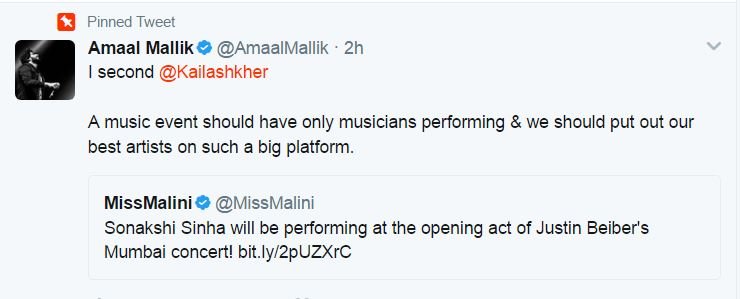 Touche! 
(Feature Image Source: )