'Meri powers ka ek button hai, wo abhi off hai, use on sirf sachcha pyaar kar sakta hai, aur wo button hai Isha!' When Ranbir Kapoor as Shiva mouthed this bakwas dialogue in Brahmastra for his co-star, Alia Bhatt, I just had it. I was like meri ticket ke paise ka galat istemaal ho raha hai, maa! Toh kya hua if Ranbir as Shiva vomited on the big screen with his button-waala dialogue, it could have been worse. Like 'Isha, tum mere ch*tiyape ki switch ho!' And bam! powers activated. *facepalm*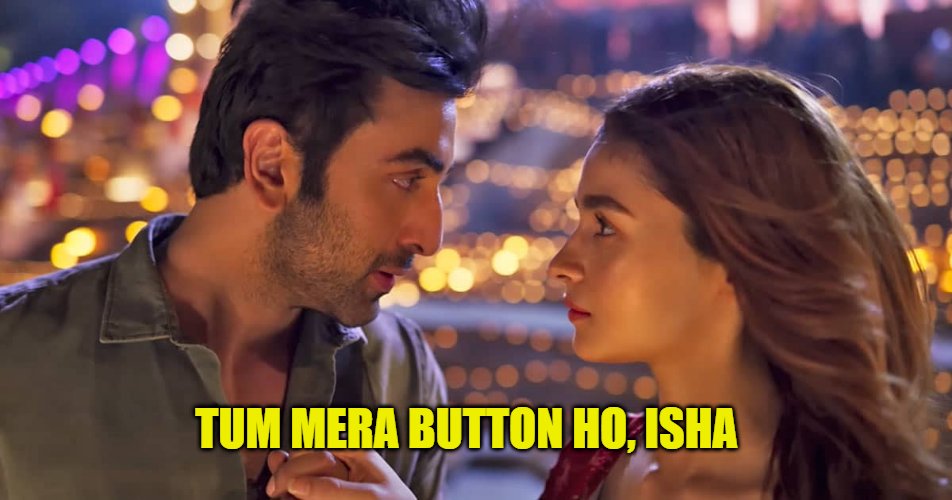 Anyway, Ranbir as Shiva goes on his exploration journey 'coz he has some 'rishta' with 'aag' while his heroine, Alia (Isha) is reduced to as 'button'. And a mere love interest, who will support him throughout.
Many cinephiles will argue what Shiva meant was that Isha's love is the trigger for his powers to be activated. However, does it deserve such cringe dialogue? I beg to differ. Anyway, Isha is just his 'button', who has no aage-piche ki story whatsoever. She is an ameer ghar ki ladki, a London resident, who has come to India for Durga Puja celebration. That's it. What is her profession? Who all are in her family? Hello? Koi mujhe batayega? A little bit of her character's background info would have worked, Ayan!
And how Isha defends her love at first sight by saying, "Ab Shiva ka saath Parvati nahi degi to aur kaun dega" is way beyond my imagination. Total pati-parmeshwar vibes! Were you trying to be Nandini Raichand of K3G? Anyway.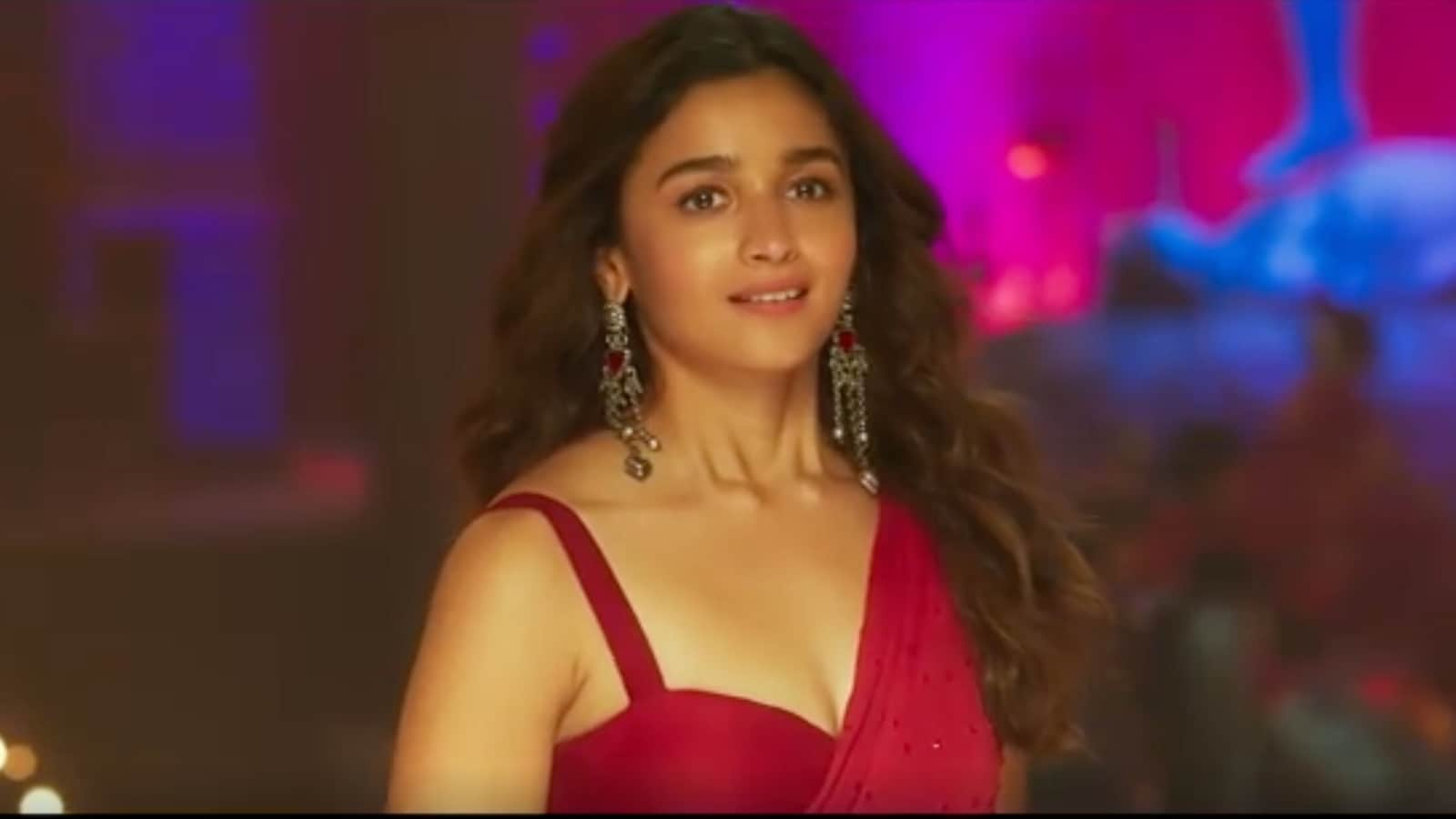 Well, it is a Ranbir's thing. He meets woman, changes his life, and THE END.
In Yeh Jawaani Hai Deewani, while Deepika Padukone as Naina Talwar had soothing dialogues which we still remember, her role was reduced to as Bunny's 'button'. You ask, how?
Naina, a medical student, is head-over-heels in love with Ranbir Kapoor's character Kabir Thapar (Bunny). Bunny is a travel freak, who takes eight f**king years to realise his feelings for her. Usko '50 saal' tak akele ghumne na dene ka trigger sirf Naina ke paas tha! LOVE. I am not claiming this, Bunny himself believed it as he says in the climax, "Phasa liya hai tune mujhe, waat laga di tune meri…"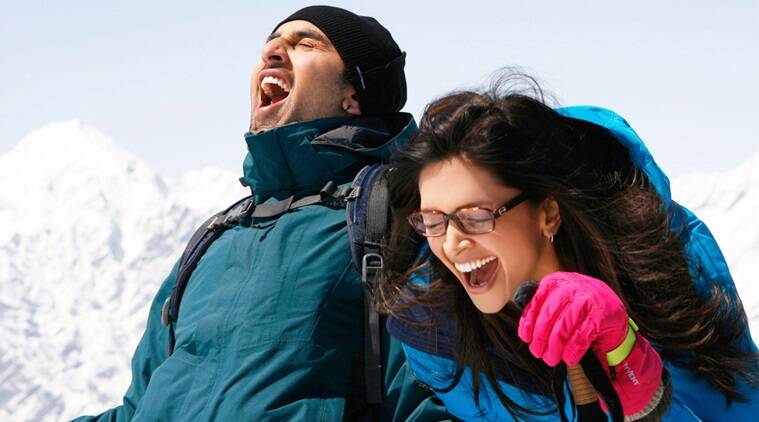 Naina supports him in his career decisions and sacrifices her love so that his dreams get fulfilled. She helps him explore inner-self in his life journey as well. Naina also plays an important role in teaching him that life is not just about taking world tours but living each moment to the best. YJHD was majorly about Bunny with a little arc given to Naina's story.
Sure, unlike Isha in Brahmastra, we saw Naina's family in the first half and the fact that she has later become a doctor. We never get to witness scenes about how Naina spent those eight years? Bunny's travel journey is all fine, but what about her? The only new addition that we see in Naina's life is Vikram (Rana Daggubati), her friend.
Of course, Naina was still better than Isha.
Heer Kaul of Rockstar is Ranbir's third 'button' I wish to talk about.
Nargis Fakhri's character Heer in Ranbir Kapoor-starrer Rockstar was reduced to a 'dil todne ki machine'. Heer is shown as the 'button', who helps Janardhan Jakhar (JJ or Jordan) become a successful singer. How? By breaking his heart and marrying someone else. (Phew! Give me a break!) Remember when Khatana Bhai said, "Jab tak koi takleef na ho life mein, tab tak koi bada aadmi nahin banta hai." JJ was like ghar mein toh pange hain hi, lekin is baar dil tudwa ke dekhte hain.
JJ, the struggling singer, explores himself in his roller-coaster journey to become a ROCKSTAR. However, Heer is just a rich and beautiful Kashmiri girl from his college, who falls in love with him, marries another man, shifts to Prague, is diagnosed with a fatal disease, and dies. She is merely a trigger, who pushes JJ to achieve success. Bimaar hone se pehle kya karti thi? Kahan kaam kiya? Ya ghar par chill karti thi? No such scenes 'coz who cares!
Yeah, even I agree Nargis Fakhri made us sleep during her scenes but at least she was given fine dialogues unlike Alia Bhatt in Brahmastra.
Now, let's connect this 'button' angle in Brahmastra to real life. When we are in a relationship, we expect our partners to be supportive of our life decisions and that's how a lot of the audience analysed Isha's unconditional love for Shiva. But what about him? Did he ever ask Isha about her journey? Nope.
To cast Alia Bhatt, the supremely talented star as mere 'button', is a missed opportunity.
Unless Isha has a meaty role in Brahmastra Part 2: Dev (if her character is in it), I am not forgiving Ayan Mukerji for this. And please hire better writer next time. Also, Ranbir, we know that it is your formula but Dora The Explorer banna band karo ab!