Sponsored by
VH1 Supersonic
That music festival high is unparalleled and Vh1 Supersonic is everything a great fest should be; the crazy crowd, diverse music, a slew of Instagram moments to capture, and an exceptional line-up of multi-genre music. Since its inception in 2013, it has evolved into much more than just a weekend for music lovers. Let me put it out there already, this year's Supersonic weekend is not just a music festival, it's a once-in-a-lifetime experience, and the FOMO would be real if you miss out on this. So, before you and your squad book tickets for Vh1 Supersonic, here's a lowdown of all the information you need to know and the crazy hijinks you can do, when not lip-synching to your favourite artist. 
Music festivals always look better in hindsight, and not on flyers…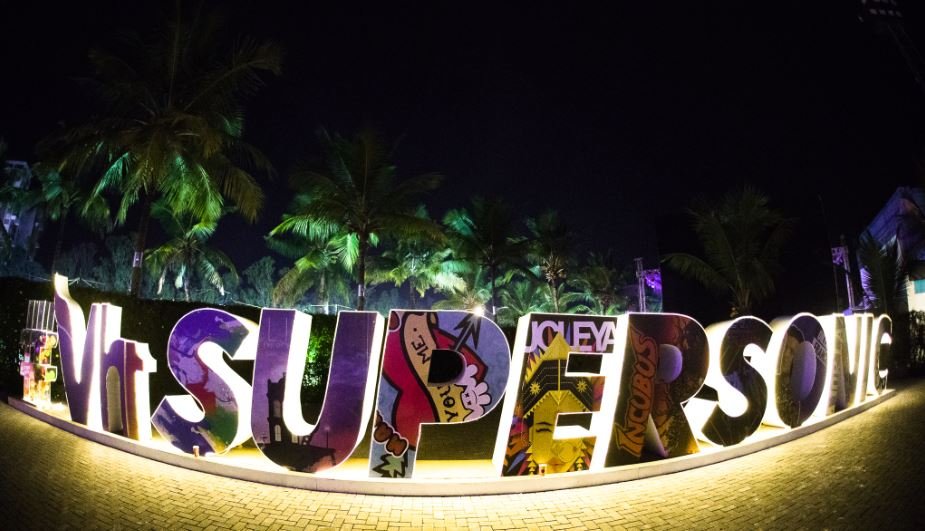 The musical diversity has got us all pumped up…
Plenty of stars will descend upon the Vh1 Supersonic stage, but you didn't need me to tell you that Jaden Smith's setlist will be a big deal. The diversity of the line-up is something I'm looking forward to. Marshmello, Bonobo LIVE with his 8-piece ensemble, and Rudimental DJ are acts that simply cannot be missed. There are a number of other artists like Two Door Cinema Club and Polyphia who are worth looking out for. You may never know if one of these artists cover your favourite throwback… 
To give your friends the ultimate FOMO, you can lit up your 'gram with some amazing pictures of the Sonic Realm Stage. PS- Is it just me, or does it actually look like an extraterrestrial planet? 
You can also let the hippie in you rejoice as you groove to some sombre beats at the Reggae stage, which is a massive setup. Also, experience techno music like never before at The BudX Awakenings stage. And, for all those rock and roll fans the Live stage is the place to be. You ask for it, they have it!
#FOODIEALERT: Come prepared with one or two extra yule holes in your belt 'cuz you might be bursting the seams at the venue…
If you are a true blue foodie and binging on hot munchies is your thing, Vh1 Supersonic will leave you spoilt for choice with its epicurean extravaganzas. There is probably no better way to experience the soul of a place than through its food and Vh1 Supersonic will satiate your taste buds with a plethora of options. The Henny's food truck will serve you waffles like you've never had before. To give you a taste of Indian cuisine while you're frantically posting pictures on the 'gram, Lucknavi Tunday Kebab at the Superflea will be the perfect snack with your beer. 
While you're at it, do leave some space in your tum tum for Roccomama's delish fat patty sloppy burgers at the Superflea.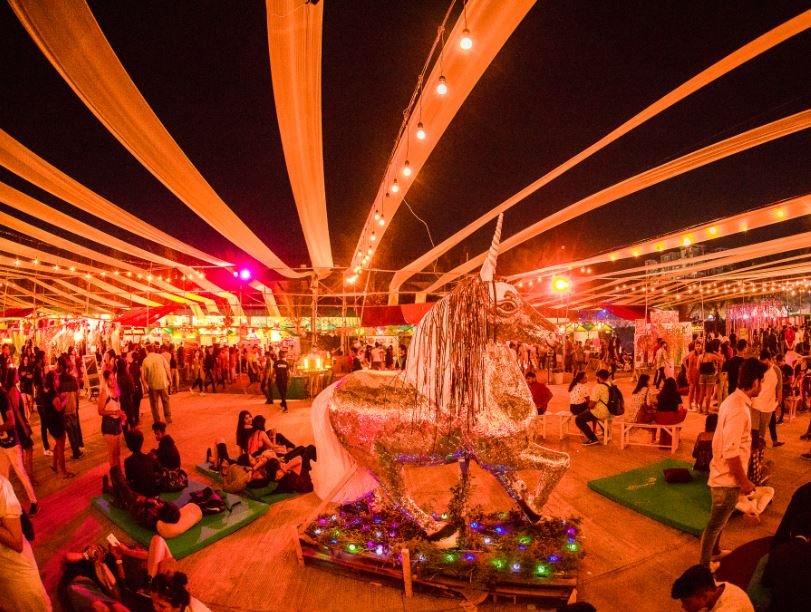 Who said Vh1 Supersonic is just for music lovers?
Vh1 Supersonic has got you covered with a plethora of fun activities where you can invest those long waiting hours. There's a super flea market, a boho heaven with over 40+ food stalls, quirky merch and crazy activities. 
And while you're determined to wring every second of magic and bop to your favourite artist with sweaty, slightly dishevelled bodies; there's Budweiser Brew District where you can quench your thirsty throat. Let me tell you, it's no mean feat; wooden benches, beer flowing down towers and lots of lights. Cheers!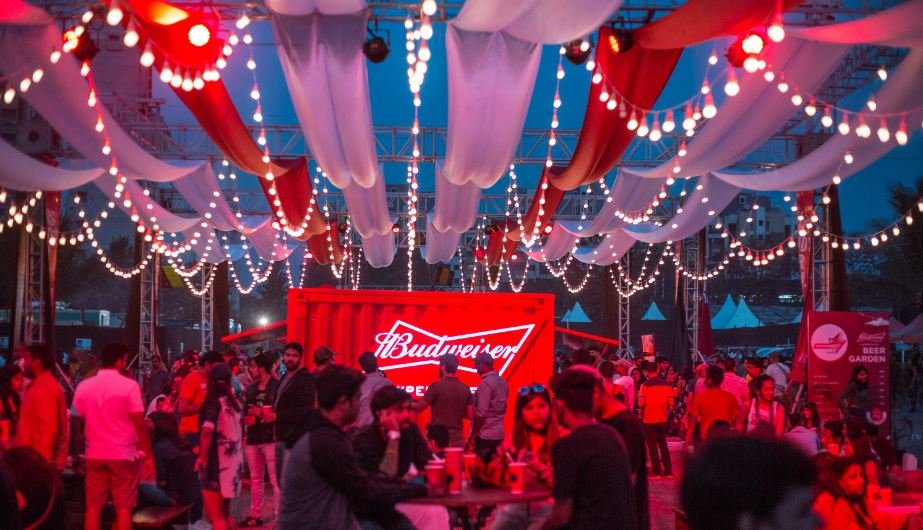 And to top all of this, you'll be sorted with tons of insta-worthy moments and highlights for your archives. There is SMAAASH Experience Zone, where you can try water zorbing with a sea of smiling faces and exhilarating music.
In case, the constant head-banging, zorbing and beer-chugging have gone a bit over-the-head, you can unwind with an express foot massage at the de-stress tent or indulge in a yoga sesh at the superflea market.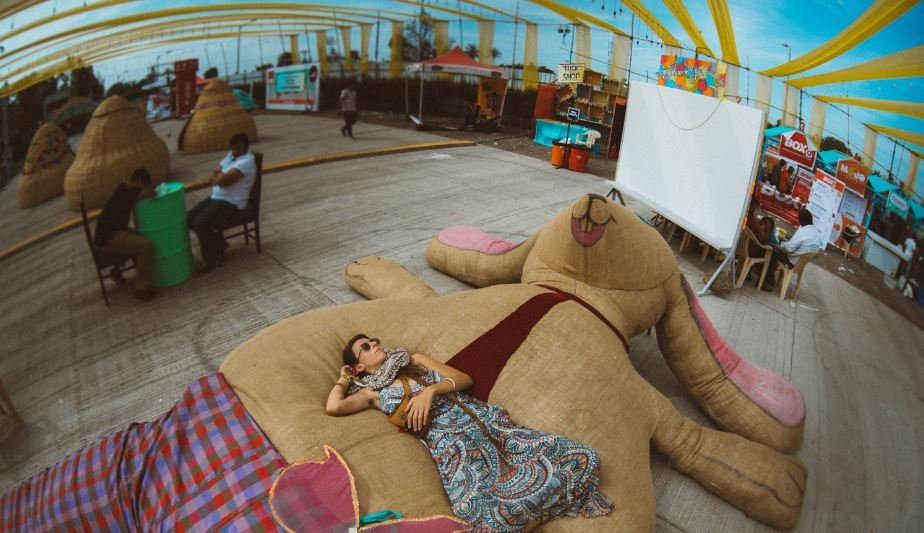 From women's only bar, special safety squad patrolling the grounds, PEE-BUDDY available in every washroom to even basic concert necessities like tissues, gum, wet wipes, deodorants, will be easily available at the venue. There's a special Ladies only Glow bar for you at the LIVE stage. Can it be any more awesome?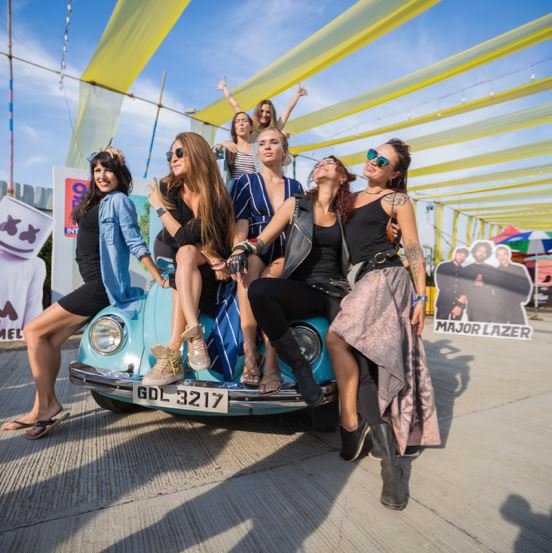 Your adrenaline is pumping, and a smile is already sticking to your face. Right, guys? 
This is the feeling you get when you attend a great music festival; because let's be real, what's better than when your favourite artist jamming to your favourite track. So, whether you're pumped with adrenaline while tailgating before the show or gyrating to some filthy beats at Budweiser Brew District; Vh1 Supersonic is one weekend party you shouldn't be missing out on.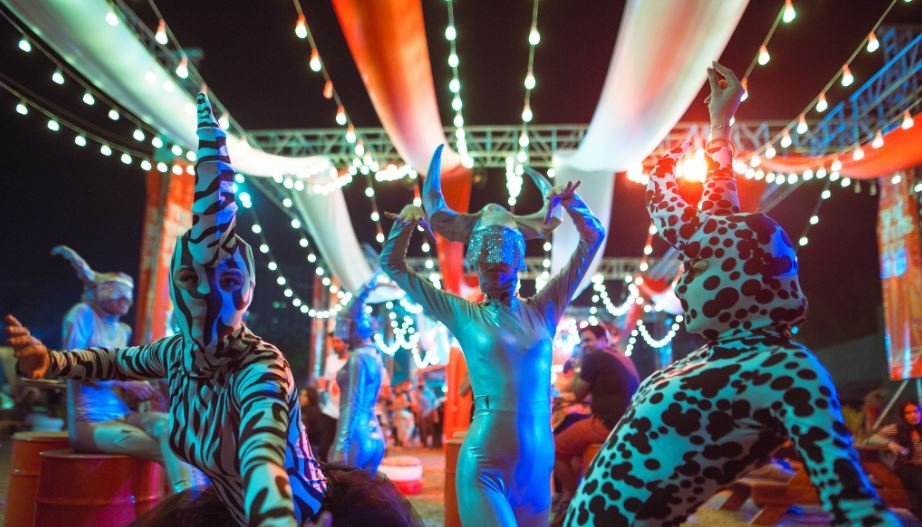 On top of this in case you miss the big, grand event, they are planning to host different arcades with the key artist. *wink*
There are 3 arcades in 3 cities with Marshmello headlining 2 of them; 15th Feb in Gacchibowli Athletic Stadium, Hyderabad, and 16th Feb in Leisure Valley, Gurugram and Bonobo LIVE with his 8-piece ensemble at Indira Nagar Club, Bangalore.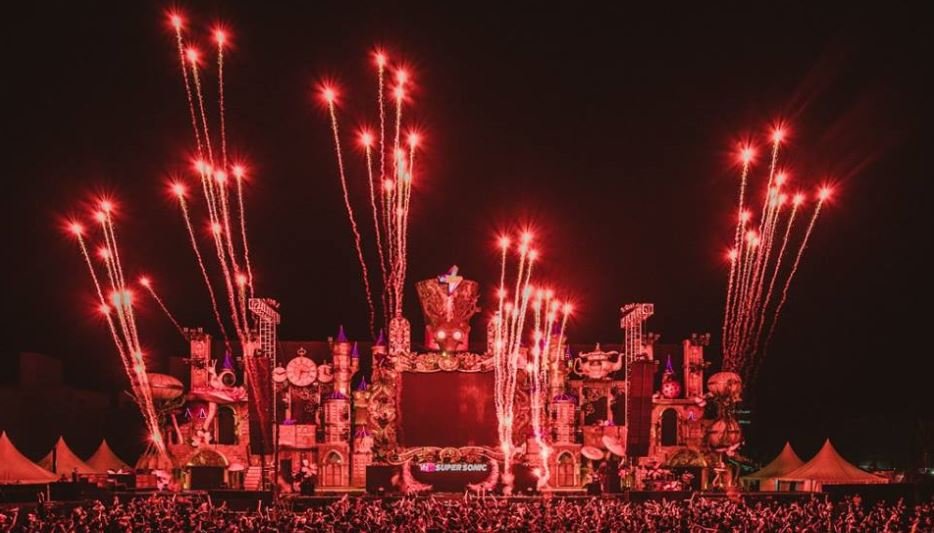 Book your tickets here, so you don't catch your favourite artists on your friend's stories later.