Body shaming is a sad reality we all live with. And when you're a part of one of the biggest movie industries in the world, unfortunately, it comes with the job. The pressure to have a certain body type or a certain complexion is so high that it has almost become imperative for celebs to conform to these standards set by the industry. 
Even though a lot of people from the industry including Richa Chadda, Kalki Koechlin and Sonakshi Sinha have voiced their thoughts about body shaming, it is a sad reality which  continues to go on. 
This time, actress & dancer Lauren Gottlieb was slammed by some of her social media followers for 'her attempt to look like an Indian.' 
Like any other sporty celeb, Lauren was trying to have fun some when a post about GQ's Best Dressed Man 2016 wrongly featured her alongside Arjun Kapoor and Shahid Kapoor on the thumbnail.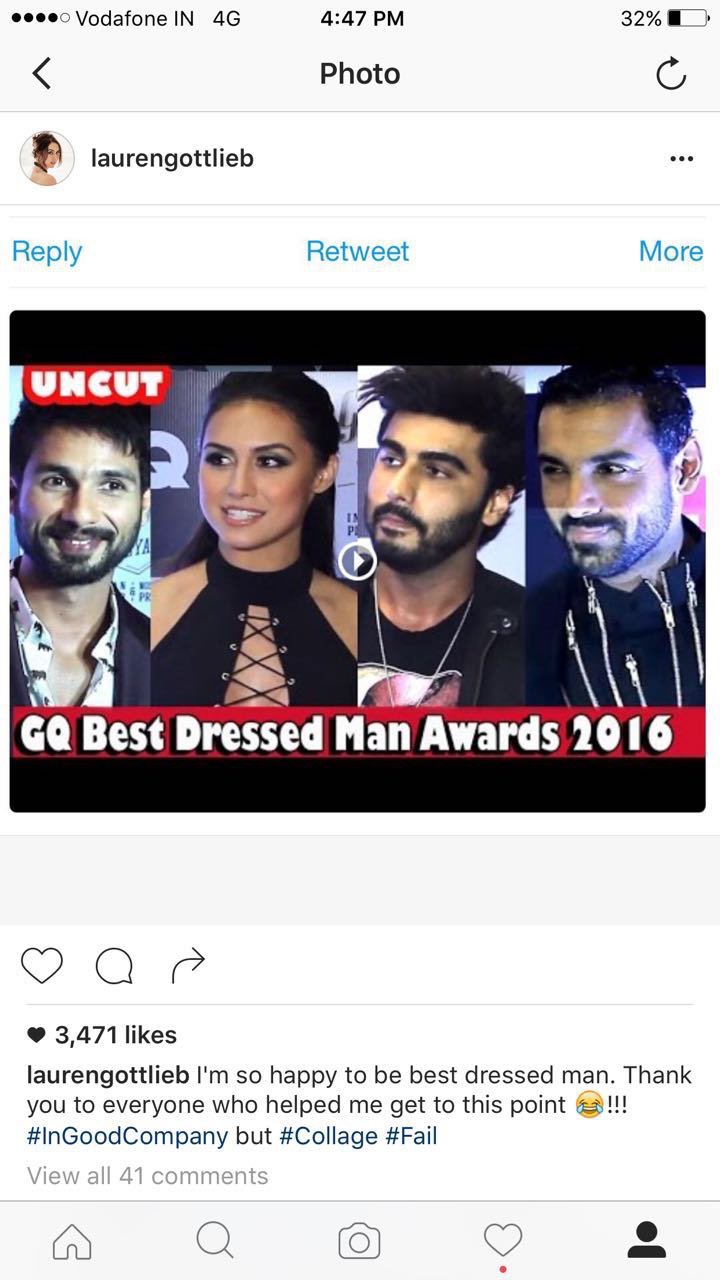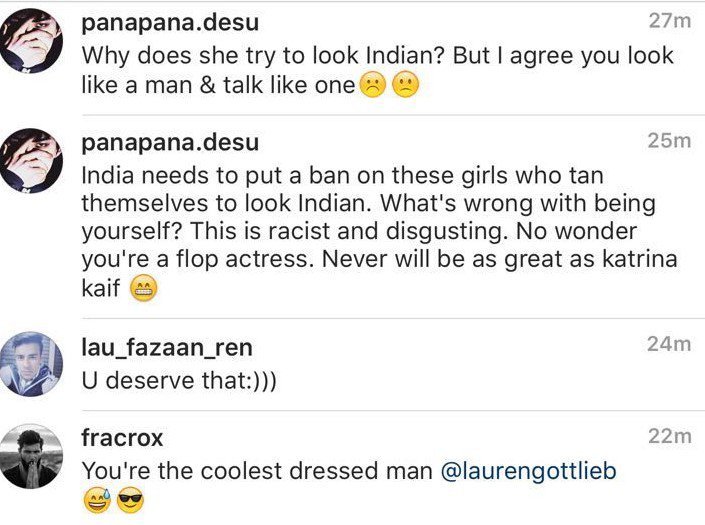 Ileana D'Cruz, who has also spoken about body shaming previously, decided to give the hater a piece of her mind. She said:

>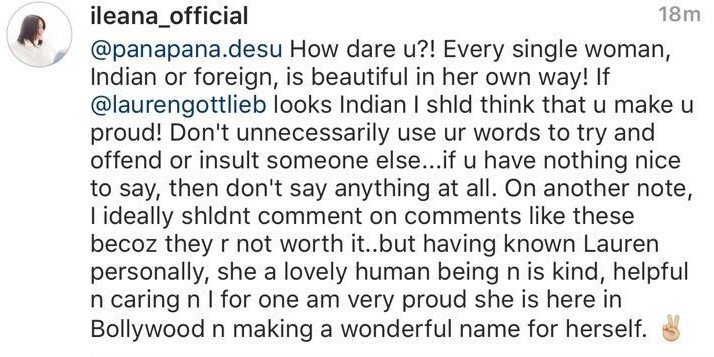 Lauren and Illeana then indulged in a conversation about body shaming.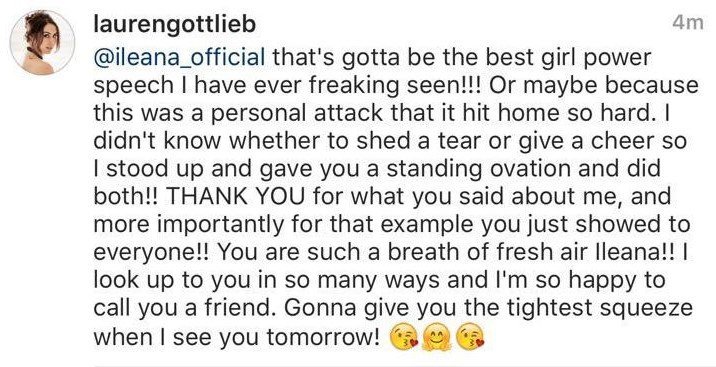 It's so heartening to see Bollywood actresses stand up for each other. It is time we speak up against body shaming and kick silly notions in the butt.