Sponsored by
Myntra Insider
This article contains spoilers. So, if you STILL haven't watched Endgame, please close the tab. While you're at it, start blocking people and delete Instagram. If that's done, shut down your laptop, throw away your phone, and start living under a rock. No offence though.
The hype over MCU's epic conclusion was unparalleled. Let's not forget that we're talking about the-end-of-an-era here. For months, we refrained from using Twitter – a perennial deathtrap or say a Pandora's Box full of spoiler buzzing bees. While mere mortals like us were trying our best to dodge even the vague early reactions, some lucky souls were having the best cinematic experience ever. I mean, the literal cinematic experience here!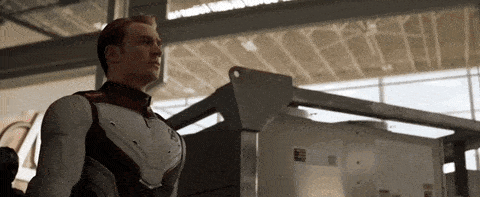 Here, take this pill of envy strictly with water, or else you might choke in remorse and regret.
Myntra Insider, which is India's first loyalty program that gives a plethora of offerings came up with an exclusive activity around Avengers: Endgame's release that gave a few lucky Insiders more than what a Marvel fan could ever dream of. The activity got together more than 40K Avengers' fans and indulged them in some exciting Marvel-themed games, quizzes and some fun shenanigans over five days that got everyone looking forward to the movie with all the more gusto.  
But, the best part of the activity was the screening of Avengers: Endgame – where 350 lucky fans got to watch an exclusive screening of the film in Mumbai and Bangalore on 27th April, during the opening weekend. Imagine going on a movie date with hundreds of other fans who share the same level of MADNESS as you for the biggest franchise in the world… Myntra Insider sure got everyone under the same roof! 
Look at these happy faces who got to watch Endgame the very next day of its release.
The activity got Kook & Keech designers and lucky Marvel fans to interact one-on-one and create fun Marvel t-shirts. I mean, I couldn't get decent FDFS seats for me and my friends, and these lucky souls were designing t-shirts… Does it get any better?  
BTW, I'm all set for tee #2! 🙌 
Here's what Sanjeet Mehta, Executive Director & Head of Consumer Products, Disney India has to say about the activity, "Marvel's Super Heroes are a part of pop culture in India today and we are happy to work with partners like Myntra who constantly work towards offering compelling experiences and cater to the fashion needs of Marvel fans locally."    
If this was the level of extravagance we could get to experience with Myntra Insider, then I can't wait for their next campaign. Y'all with me?
In case a major envy attack didn't strike you yet, here's a video documentation of how all that jazz that went by. A collaboration between Marvel and Kook & Keech is what every MCU fan would kill to be a part of!