One of the most sparkling moments of India's preparation for the Rio Olympics, wasn't related to athletes at all. It was the choice of actor Salman Khan as brand ambassador for the Indian contingent. And while Sports Minister Vijay Goel may have forgotten whether PV Sindhu and Sakshi Malik won gold medals at Rio or not, he did remember to meet with actor Suneil Shetty to discuss "constructive steps for the encouragement and development of sports in India".
The IOA and our Sports Minister's love for Bollywood is apparent, but sadly this is a one-sided love affair if you go by the fact that Bollywood has never shown much love for sports films. You might find a handful of films and a song here or there. But think about it, how many sports-centric films has Bollywood churned out in the last few years?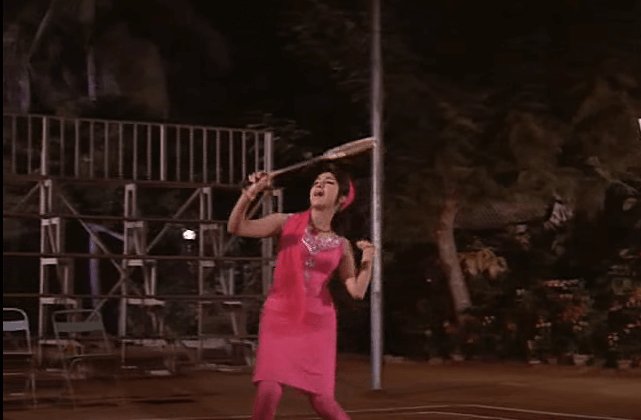 Just take a look at what has passed off as sports cinema in India. Everyone remembers the famous badminton song "Dhal Gaya Din…" featuring Jumping Jack Jeetendra and Leena Chandavarkar from Hamjoli. More than love for the game and technique, the song is remembered for the white trousered-and-sneakered Jeetendra's antics.
Later in 1981, the Manmohan Desai multi-starrer Naseeb had a song that featured India's indigenous contact sport Kabaddi – for obvious reasons. Why wouldn't front-benchers love to watch Rishi Kapoor and his gang of boys trying to grope female players led by starlet Kim, clad in hot pants and tight tees. Not surprisingly, the lyrics went "pakdo, jakhdo…" which captures the catch-and-grab drill very well.
Boxing has surprisingly found favour with Bollywood. The first Rocky clone was Main Inteqaam Loonga (1982), with Dharmendra in the lead getting coached by none other than Reena Roy. The other "remake" was Boxer (1984) with Mithun-da in the lead role, avenging his father Danny's loss to a rival boxing champ. More recently, boxing and melodrama were blended in Apne (2007), with the entire Deol khandaan showing the might of their collective fists while delivering a decent money-raker in India and overseas.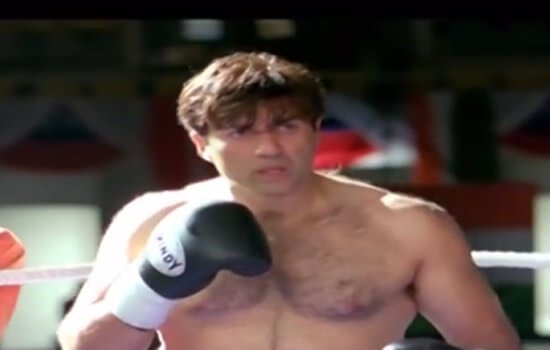 Boxing is regarded as "sweet science of bruising", but in these Bollywood tributes, the sport looked like a cross between '70s dishoom-dishoom and fake WWE wrestling bouts on TV. Barring a lean and fit Mithun who did some justice to his role, both Dharam and Sunny struggled to "move like a butterfly and sting like a bee" owing to their bulky, stiff physique.
Even cricket, despite being such an obsession with India and Bollywood stars, didn't get attention till Lagaan. One of the earliest movies revolving around cricket was All Rounder – a 1984 flop, starring yesteryear heart-throb Kumar Gaurav and Rati Agnihotri. This was followed by Maalamaal, a tacky, cringe-worthy 1988 comedy starring Naseeruddin Shah and Sunil Gavaskar, which featured a cricket match played between the two. A few years later in 1990, Dev Anand released Awwal Number where he played the lead alongside Aamir Khan.
With shaky sport footage that looked like it was sourced from Doordarshan's telecast tapes, cricket depiction became unintentionally comic in these movies. In Awwal Number, for example, India was shown as having already lost two matches in a best-of-three series against Australia, but Aamir went on to win the tournament against all odds – including a terrorist threat to the stadium. Justice was finally done to Aamir and cricket in Lagaan in 2001. There have been some films more recently which are better scripted and where more attention has been paid to getting the details of the sport correct.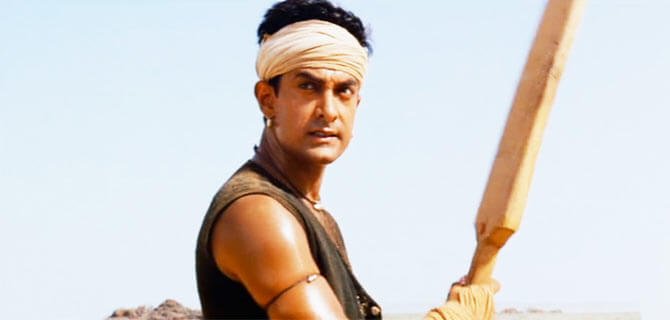 There's been Iqbal (2005) and Ferrari Ki Sawaari (2012), but cricket fans will never be able to forget Patiala House (2011) and Dil Bole Hadippa (2009). Novice Akshay is selected as the opening bowler for the team based on just a one-over trial! The last wicket partnership in Hadippa scores 165 runs in 10 overs, with Rani Mukherjee batting with broken arms.
Football for some reason has hardly inspired Bollywood. In 1984, Gulzar's Hip Hip Hurray had actor Raj Kiran coaching students of a Ranchi school to kick their way to victory at a local school tournament. The film, though promoted as a sport-themed movie, lacked the pace and energy of football. More recently, John Abraham's Dhan Dhana Dhan Goal! had the most unimaginatively shot football scenes.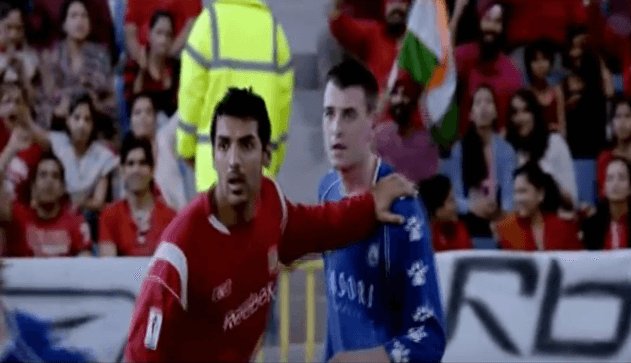 Hockey, India's national sport, finally got the movie it deserved only in 2007 despite the Indian hockey team winning gold across eight Olympic tournaments. In 1984, Basu Chatterjee made a comedy called Laakhon ki Baat touching on hockey, starring Sanjeev Kumar and Farooque Sheikh. Neither actor played the sport in this movie (unsurprisingly and thankfully). They played sports journalists who are out to sue the organisers of a hockey match after a ball knocks out Sheikh. Until the Shahrukh Khan-starrer, Chak De India came along in 2007, India's national sport never got its due on celluloid, which is the first and only full-fledged hockey movie till date.
Yet, maybe times are changing. The success of Chak De seems to have turned things around for Bollywood's sport-themed films. Non-cricket sportspersons have attained newfound respect from the public and Bollywood seems to have reciprocated this with improved scripts and attempts at authenticity in films like Bhaag Milkha Bhaag, Mary Kom, Paan Singh Tomar and Budhia Singh – Born to Run.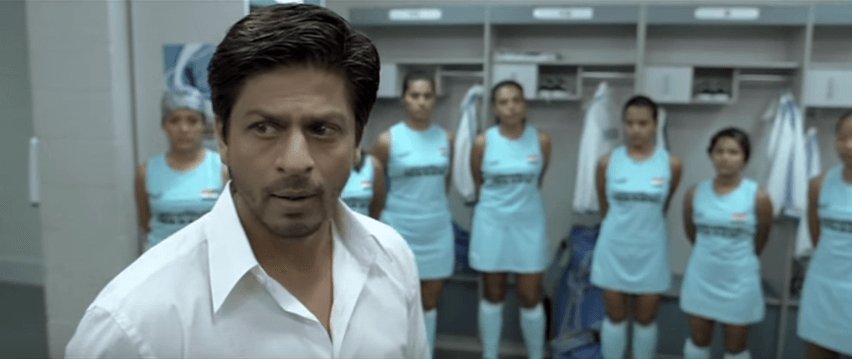 What is actually impressive is that heavyweight stars are agreeing to star in sport-themed movies, like Salman in Sultan, Nawazuddin in Freaky Ali and Aamir in the upcoming Dangal. At least this newfound love for sports films may justify – slightly – our athletics officials seeming adoration for filmstars over athletes
(Feature image source: Youtube screengrab)