I have just walked out of the morning show of Damien Chazelle's La La Land, and like Julian Barnes in the wonderful introduction to his Booker-winning novel, Sense of an Ending, I remember a few random things from it in no particular order.
– A white mug of coffee on a piano, with steam rising from it.
– A pair of blue stilettos resting by a bench.
– The exact moment when Emma Stone's smile dissolves into an expression of despair during an audition.
– A damp patch on a ceiling.
– A close-up of fingers on a saxophone, the cuticles shining under the strobe lighting.
– The swish of a yellow gown disappearing from a blue screen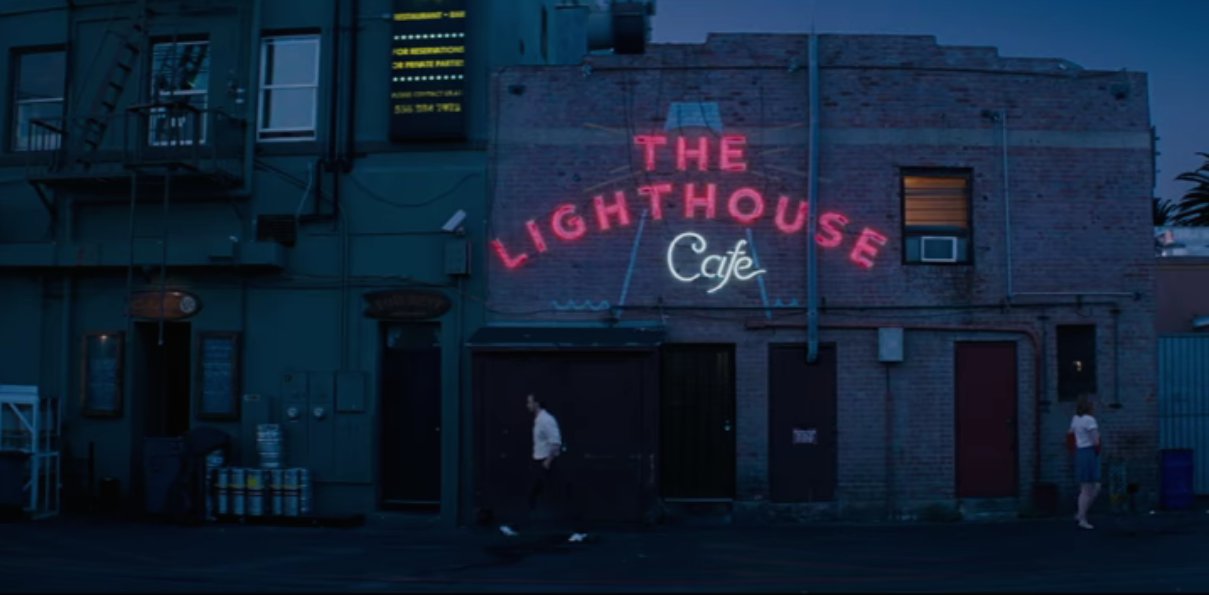 We live in times where everything is whizzing past us like the metro in Delhi's Rajiv Chowk station. Either you board the train or get left behind. 
Chazelle, through La La Land, holds your hand. He asks you to breathe. Listen. But not relax. No, La La Land doesn't let you relax. Like a good jazz composition it slices down you, leaving you desolate and giddy at the same time.
Yes, that's the best I could muster. I could call it "a love letter to movies". Really, how easy it would be to eulogise La La Land through that cliché of a phrase. Because it's that too – a searing, heartfelt love letter to the fine art of film-making. But why limit it to just that? It deserves better.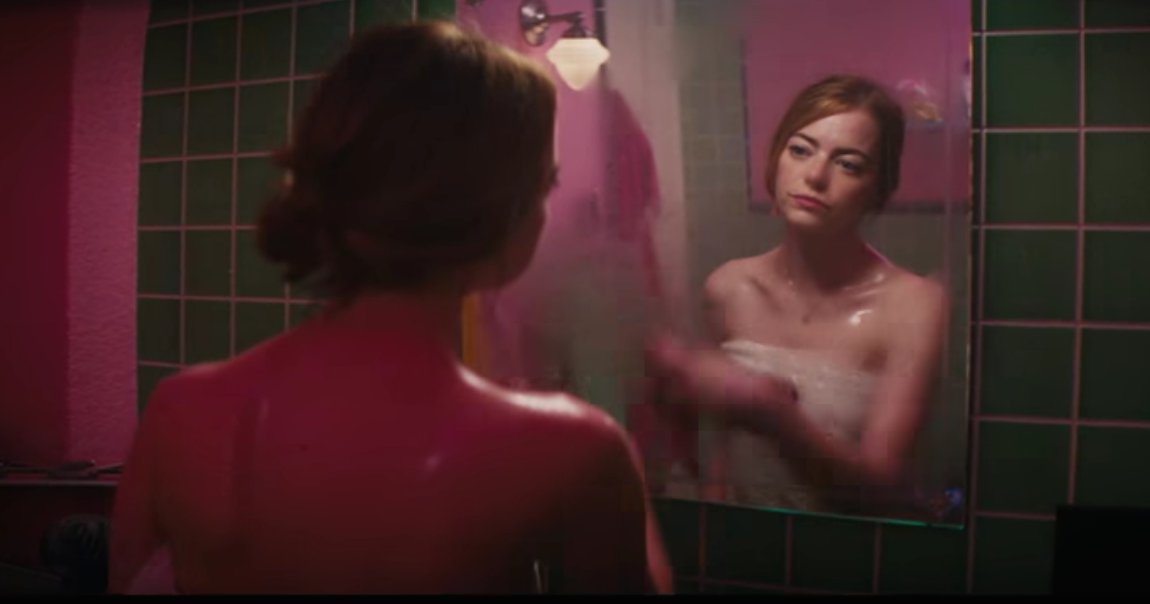 Even before you meet Mia (Emma Stone), an aspiring actress and Sebastian (Ryan Gosling), a jazz pianist, two dreamers in the city of dreams, Los Angeles, you know that the film is more than the sum total of its parts.
On a sun-dappled Los Angeles morning, a distracted Mia, who is preparing for her upcoming audition has a run-in with Sebastian. This is how most love stories begin.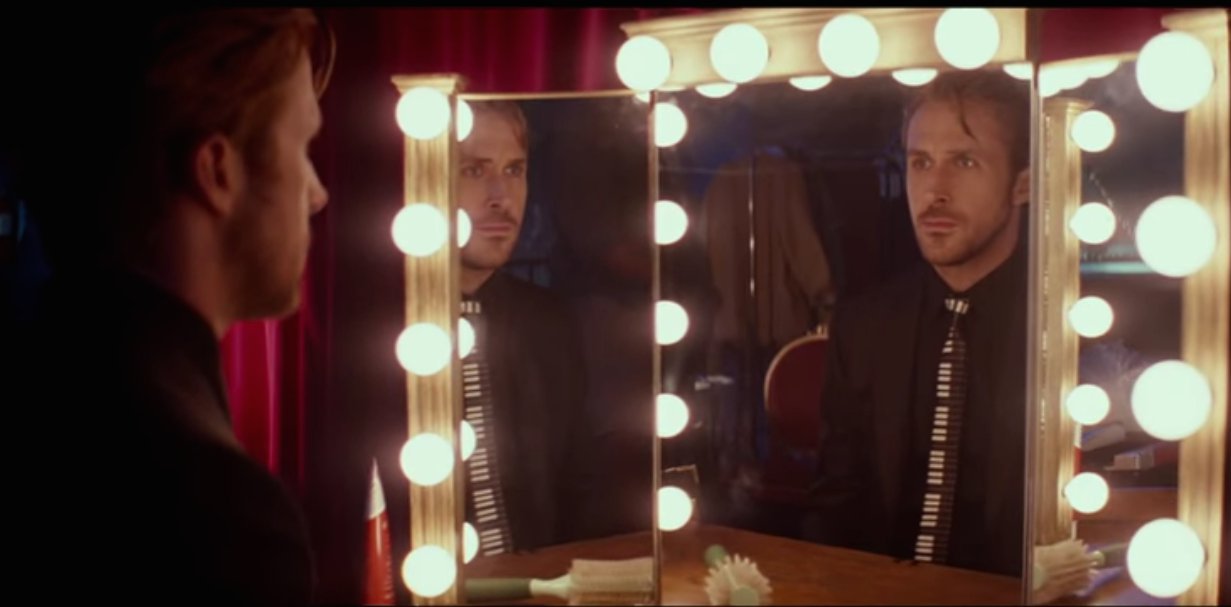 Both of them go on to have disastrous days. Mia is rejected by the casting directors for the "millionth time", Sebastian is fired from his job as the restaurant musician for playing an impromptu jazz number.
Thereon, they keep running into each other. They are drawn to each other, they see hope in each other's dreams and they make peace with their struggles. And we are shown all this through a dreamy montage of colour-saturated dance sequences.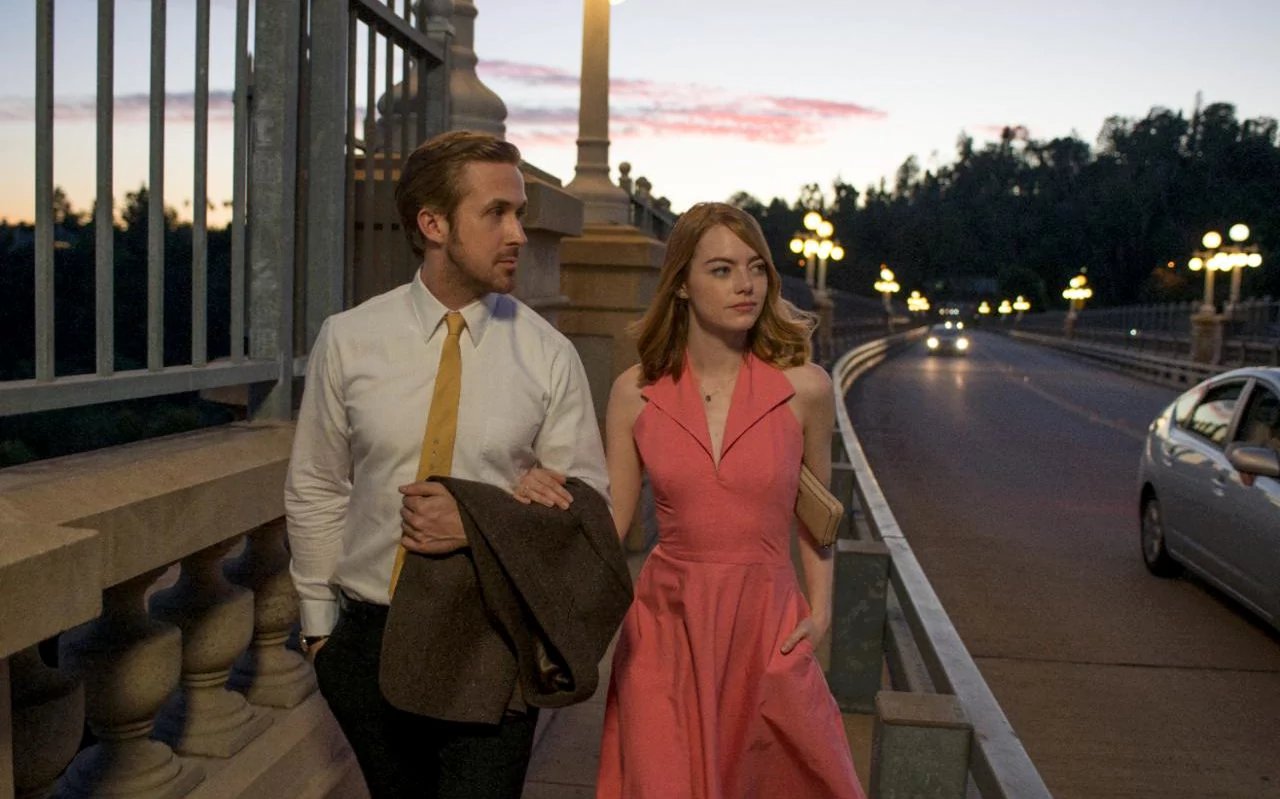 Then comes the winter of discontent, as it should in all love stories. Mia and Sebastian struggle with their demons, alternately inspiring and chastising each other. Until they come to a heartbreaking compromise.
It will be so easy to get distracted by the absolute beauty of La La Land. To be swept away by the sheer expanse of Linus Sandgren's cinematography. Or be paralysed by the soar of Justin Huwitz's excellent background score. But Chazelle's directorial hand reins things in. Never letting one aspect of film-making overshadow the other.
Yes, La La Land is a musical which doffs its hat to the era of Hollywood musicals of Fred Astaire, Gene Kelly and Debbie Reynolds. But Chazelle's tribute is more an academic study than a simple doff of a hat. It employs all the trappings of a lighthearted, magical musical to tell the unlikeliest of love stories. A love story that tells us to be pragmatic.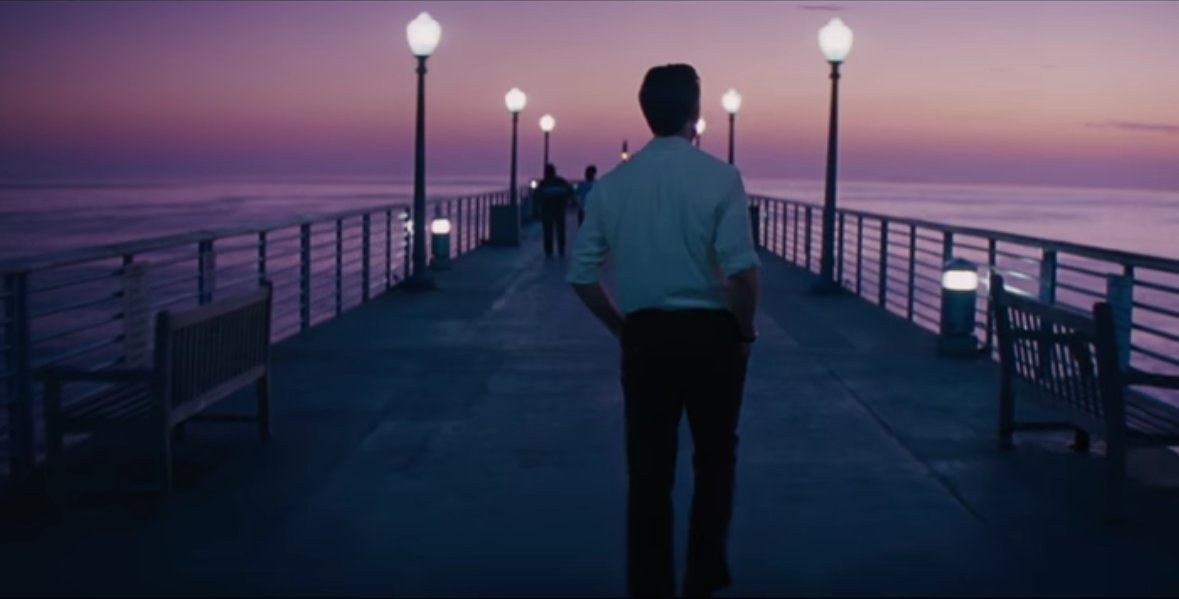 It's like Chazelle has rummaged through our collective subconscious to understand what beauty and dreams mean to all of us. Ironed all silliness out and then he has laid out his finding, neatly gift-wrapped as La La Land.
Go watch La La Land without a blink of trepidation. Chances are that you will walk out changed. If not, you will at least have some good tunes to hum for the rest of the day. That's more than what we expect or get from the movies nowadays anyway. 
All images sourced from Summit Entertainment