Recently comedian Vir Das shared a tweet making an ill-advised joke on the transgender and bisexual communities.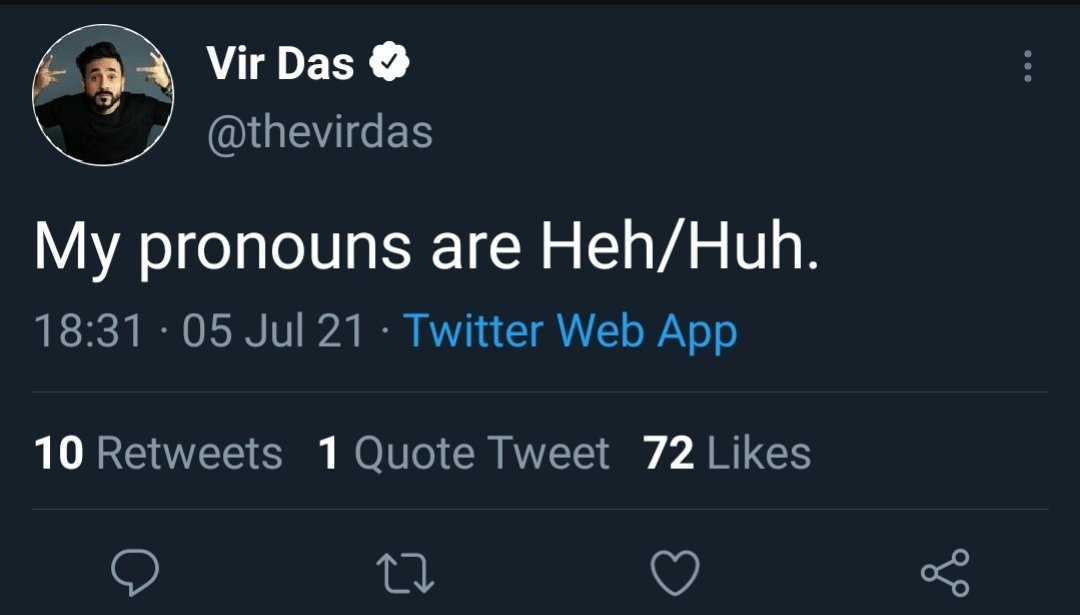 At a time when the use of gender-neutral pronouns is being encouraged, his joke didn't go down well with the people and he eventually had to remove the tweet.
His tweet caused a stir on social media with netizens calling him out for not respecting people's gender pronouns and the struggles that come with them.
What do you think about his tweet?