When you're born into a film family, it isn't tough for you to enter Bollywood. The challenge, however, is how well your survive the ever-changing dynamics of the industry. What makes a star kid a superstar is a well-crafted combination of stellar performances, blockbuster movies and the love and adulation of millions of movie-watching audiences. Daughter of filmmaker Shomu Mukherjee and yesteryear actress Tanuja, Kajol was to the manor born. And starting out with Bekhudi (1992), she's had a journey that's extraordinary to say the least. And up until the last time she was seen on the big screen in Dilwale (2015), there's no denying that Kajol's stardom isn't going anywhere either.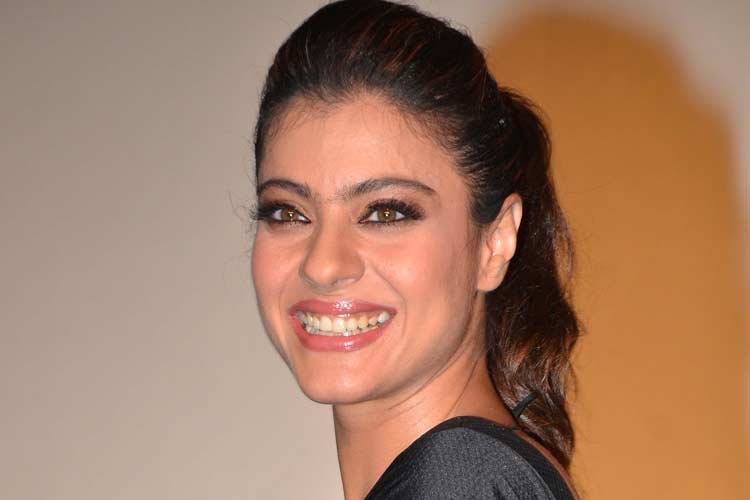 Holding a record of the maximum number of wins in the Filmfare Best Actress category, five to be precise, Kajol has won 6 Filmfare awards in her career so far and has also been awarded the title of Padma Shri, the fourth highest civilian honour of the country. 
With an almost 25-year-long career to her credit, here's looking at 10 of Kajol's most memorable movies that have all made her the star that she is.
Baazigar (1993)
In what was just her second film, Kajol scored her first major blockbuster. This is also the film that first brought together the iconic pairing of SRK & Kajol, the jodi which remains one of our all-time favourites. In Baazigar, she played Priya, the girl who falls for the guy who's out to destroy her father. And who can forget her dancing to Baazigar O Baazigar in her pink, satin outfit?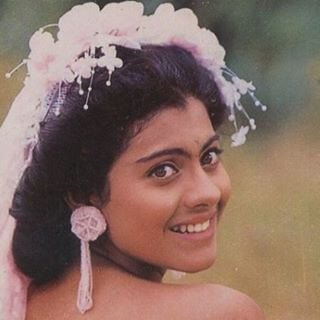 Dilwale Dulhania Le Jayenge (1995)
Now what do we say that hasn't already been said about this landmark movie? If not for Raj & Simran, we probably wouldn't even know what it's like to fall in love. DDLJ is also the film that won Kajol her first Filmfare Best Actress Award. And, rightfully so!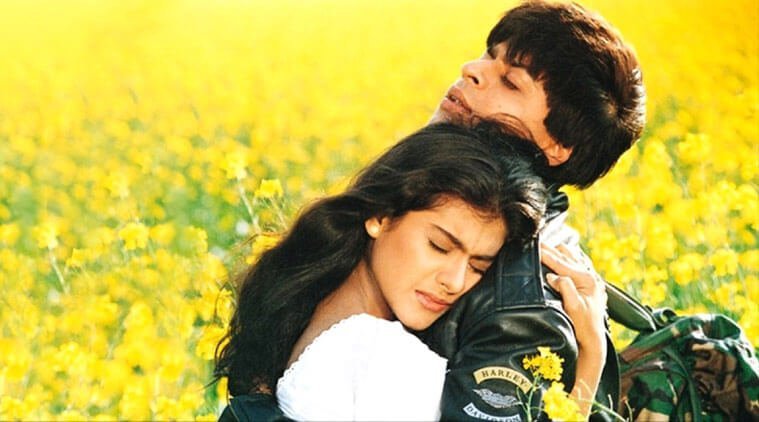 Gupt: The Hidden Truth (1997)
This film is certainly one of the better whodunits to have come out of Bollywood. And Kajol's shocking revelation as the killer was what totally owned the movie. Such was her impact as the negative lead that everyone came out of the film shell-shocked. Needless to say, she even won the Filmfare Award for Best Performance in a Negative Role.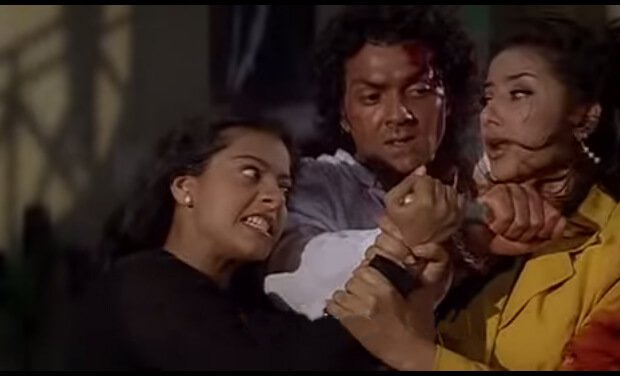 Ishq (1997)
Her first major hit with then-boyfriend, now-husband Ajay Devgn, this multi-starrer had Kajol as the film's emotional core. From slapstick comedy in the first half to melodramatic in the second, the film changes gears swiftly and Kajol aces both these turns like how!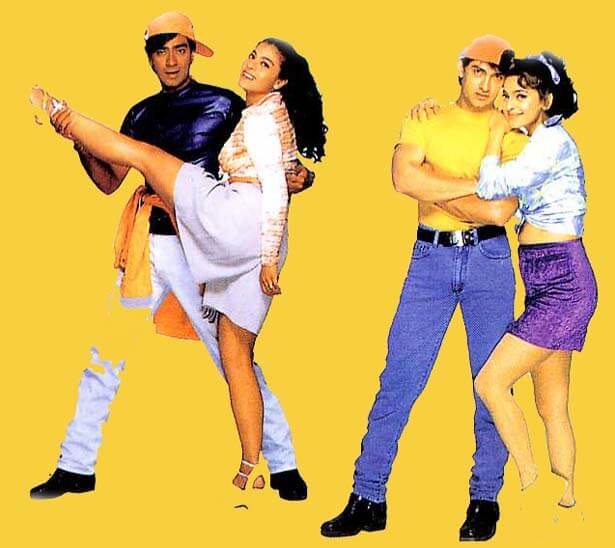 Dushman (1998)
Certainly one of her best performances, Dushman had Kajol in a double role, playing twin sisters. When one of the sisters is brutally raped and murdered, the other decides to take revenge from the rapist. To say that Kajol was excellent in both the roles would be an understatement. She perfectly depicted, first the contrast between the two sisters, and then the vulnerability and angst of the second sister.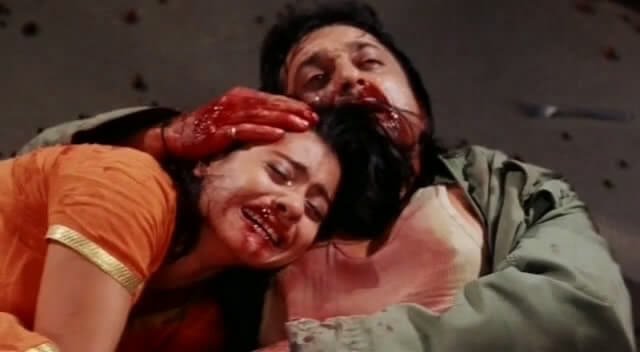 Pyaar To Hona Hi Tha (1998)
A remake of French Kiss, this film brought out Kajol's excellent comic timing, as she scored yet another superhit to her credit. The film had her joining hands with a stranger, who's unknown to her is trying to steal a piece of jewellery using her bag, to make her boyfriend jealous. She shared a wonderful chemistry with Ajay Devgn in the movie.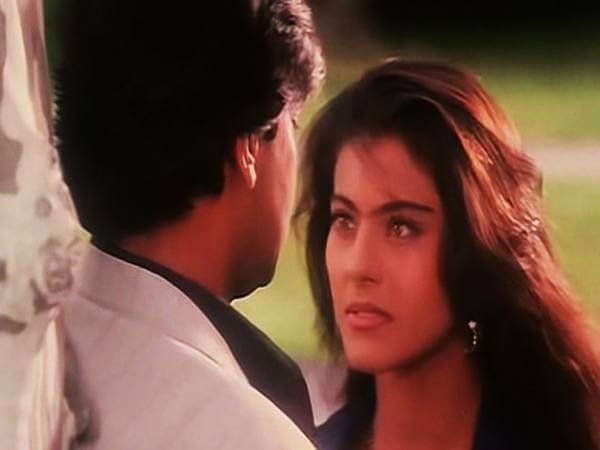 Kuch Kuch Hota Hai (1998)
One of the biggest films of Kajol's career, Karan Johar's directorial debut had her paired yet again with SRK. The film sees her transform from a tomboy college girl to a glamorous woman about to get married and won her yet another Filmfare Best Actress award.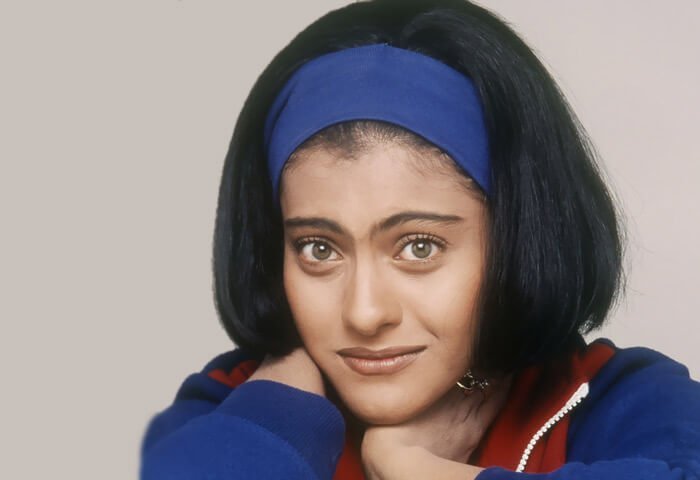 Kabhi Khushi Kabhie Gham (2001)
The last film she did before giving birth to her daughter Nysa, this film saw the Karan Johar-SRK-Kajol trio back with a bang as the film was an instant blockbuster. The family drama had Kajol playing an irreverent girl from humble beginnings falling in love with a millionaire's son, that divides an entire family. She won her third Filmfare Best Actress award for this one.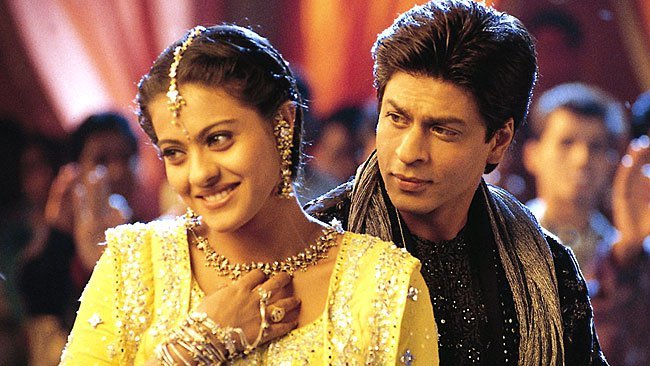 Fanaa (2006)
Making her comeback after 5 years, Kajol played a blind girl in Fanaa who falls in love with a tourist guide who's actually an undercover terrorist. The film also saw her romantically paired opposite Aamir Khan for the first time. The film was a major success and fetched Kajol another Best Actress award.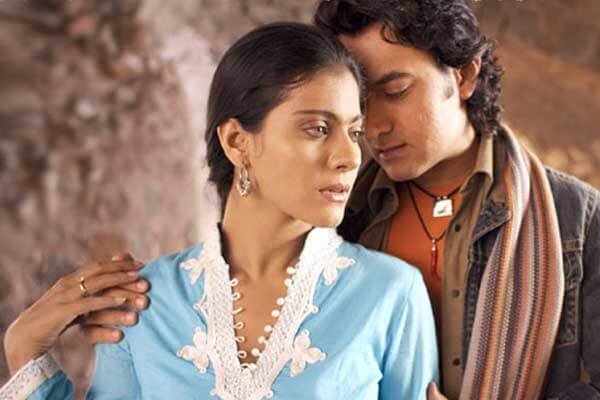 My Name Is Khan (2010)
While the name suggests it to be an out-and-out Khan fare, Kajol had an important role in the film's success. Her character of a single mother in love with a Muslim man suffering from Asperger's syndrome. It was an unconventional love story that struck a deep chord with the audience. The fact that it brought back the pairing of SRK-Kajol added to the charm. For this film too, she won a Filmfare Best Actress award.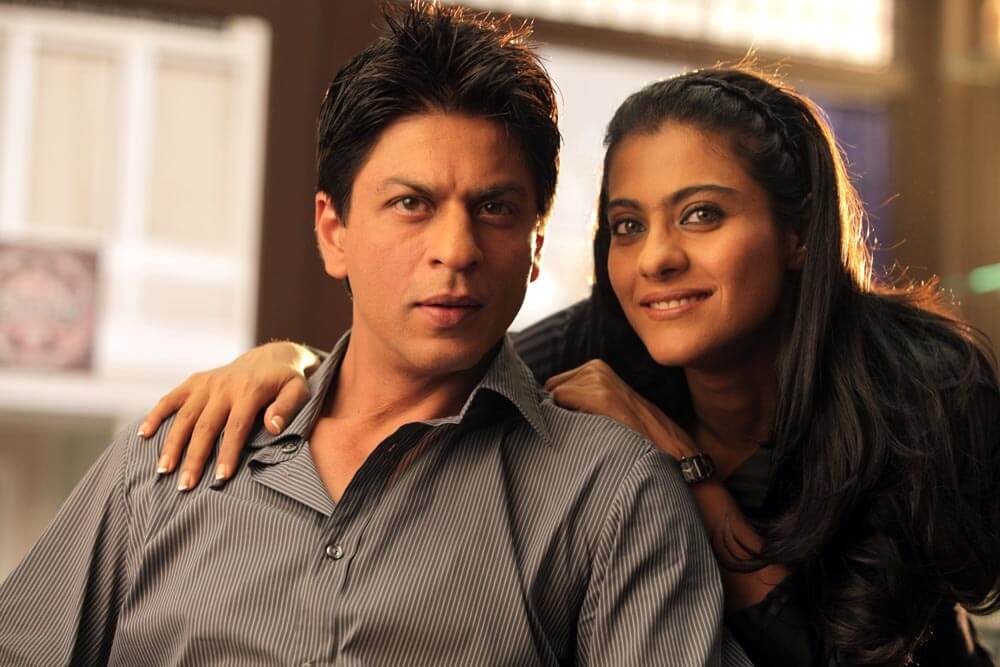 With a career spanning over two decades and 30 films in total, Kajol has an interesting repertoire of work. Easily one of the finest actors of her generation, she continues to surprise everyone with her performances. Motherhood may have slowed her career down but her fans remain eager to watch her onscreen, over and over again.
To Bollywood's favourite Simran and the heartbeat of a million fans, thank you for all movies!
We love you, Kajol!