Sponsored by
Hotstar Premium
And the best part? You can watch the latest season of Game of Thrones along with the United States, unbeeped, unblurred and unspoilt, on the 15th of April at 6.30 AM, only on Hotstar Premium! Go ahead, #BeFirstToTheThrone!
It all began in 2011, when the then ruler of the seven kingdoms, King Robert Baratheon was gored by a wild boar. Eight years, and multiple heartbreaks later, the time has finally come for the rightful heir to claim the Iron Throne. I mean, seriously, who's going to sit on the throne? Will Daenerys be able to stake her claim with help from her dragons? What's going to be the Night King's next move with Viserys on his side? Oh dear god, is Cersei going to let everyone die at his hands? Ah, there are so many questions that remain unanswered. And, it's wonderful how it all adds up to the anticipation. But, here's the catch. It comes back on a Monday.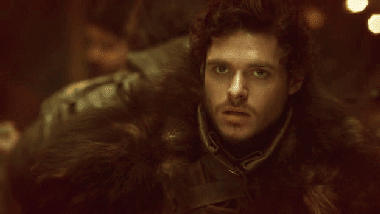 Yeah, I know what you're thinking. Ugh, a Monday! But, if you think about it, Game of Thrones on a Monday gives you the perfect start to the week. We all know the feeling of dragging ourselves off the bed every Monday morning, but come April 15th, we are gonna have the perfect remedy to our perpetual Monday blues!   
Feel the excitement flowing through your veins yet?
I swear, I'm going to sleep early this Sunday night, just so I can wake up early on Monday. Because I can't even start to tell you how badly I've been waiting for the final season! Fans have been holding their breaths for two years, and trust me, there are reasons good enough to NOT miss out on this. 
For the time being, there are some really amazing creatives that are making rounds on social media.
Winter has taken over the city of dreams, and people can't keep calm…
Dany? Is that you, flying over us?
But, it sucks when the best parts are edited out of the show, right? *wink wink*
All these witty videos did was rouse the curiosity of the people, making the wait even harder. But, who's to say what is about to happen? Will a Targaryen sit on the throne? Or would it be a Lannister? Looks like we'll get to know about it only at 6.30 AM, these coming Mondays. So, make sure you do not miss it, watch it on Hotstar Premium and #BeFirstToTheThrone!  
GTG, going through all Game of Thrones fan theories right now!