On November 5, 2013, ISRO successfully launched Mangalyaan or Mars Orbiter Mission (MOM) and became the first Asian nation to reach the Mars orbit, and the first nation to do so in its maiden attempt. It also managed the stellar feat with a budget of ₹450 Crore, which made it the least-expensive Mars mission.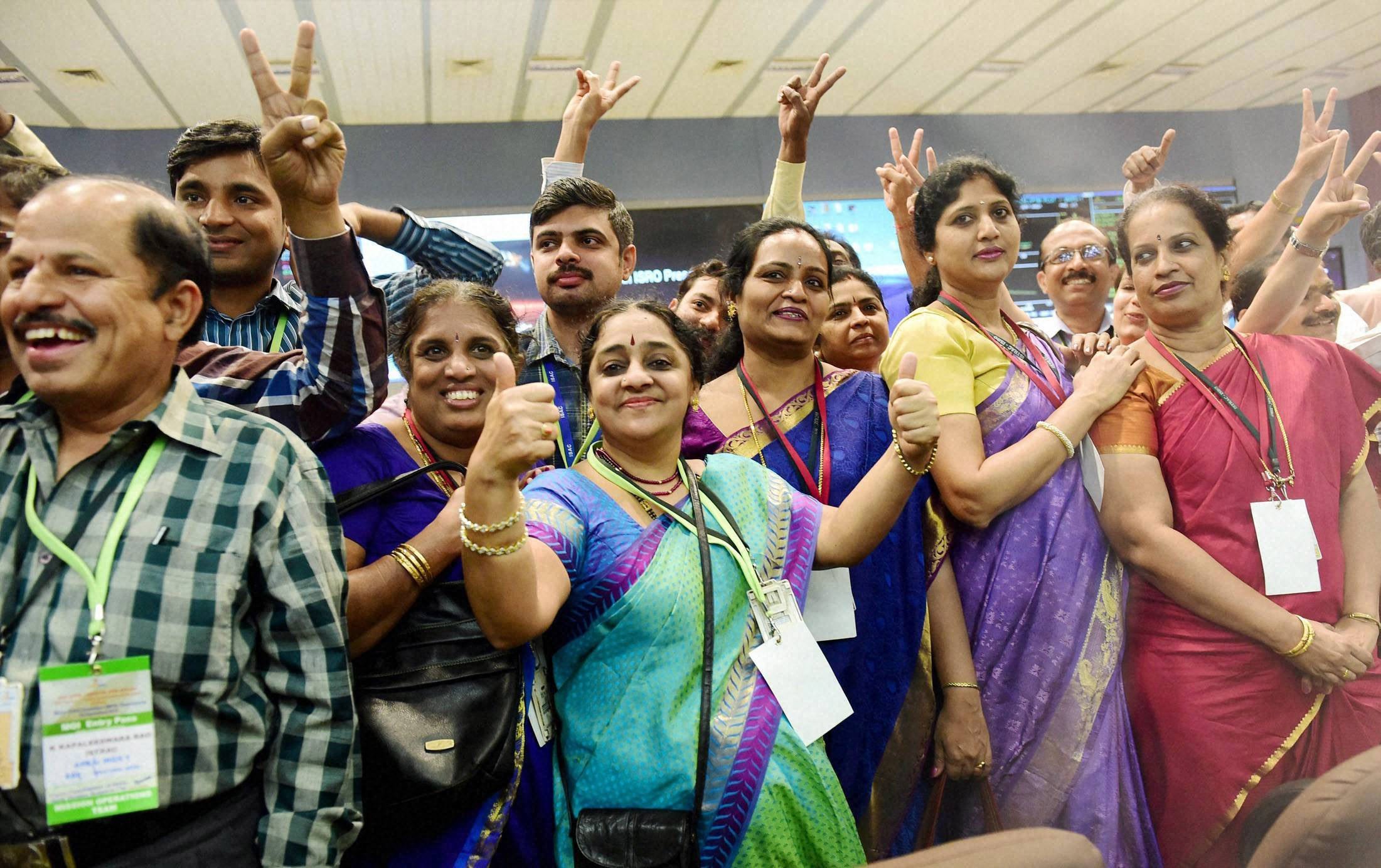 Just by looking at the facts, this is an inspiring story – one that we would be proud of, irrespective of our interest in science or space. But Mission Mangal – which is a dramatic retelling of the efforts of over 17,000 ISRO scientists and technicians – fails to elicit the same emotion in its entirety. Even when the makers remind you that it's released on ISRO's 50th anniversary.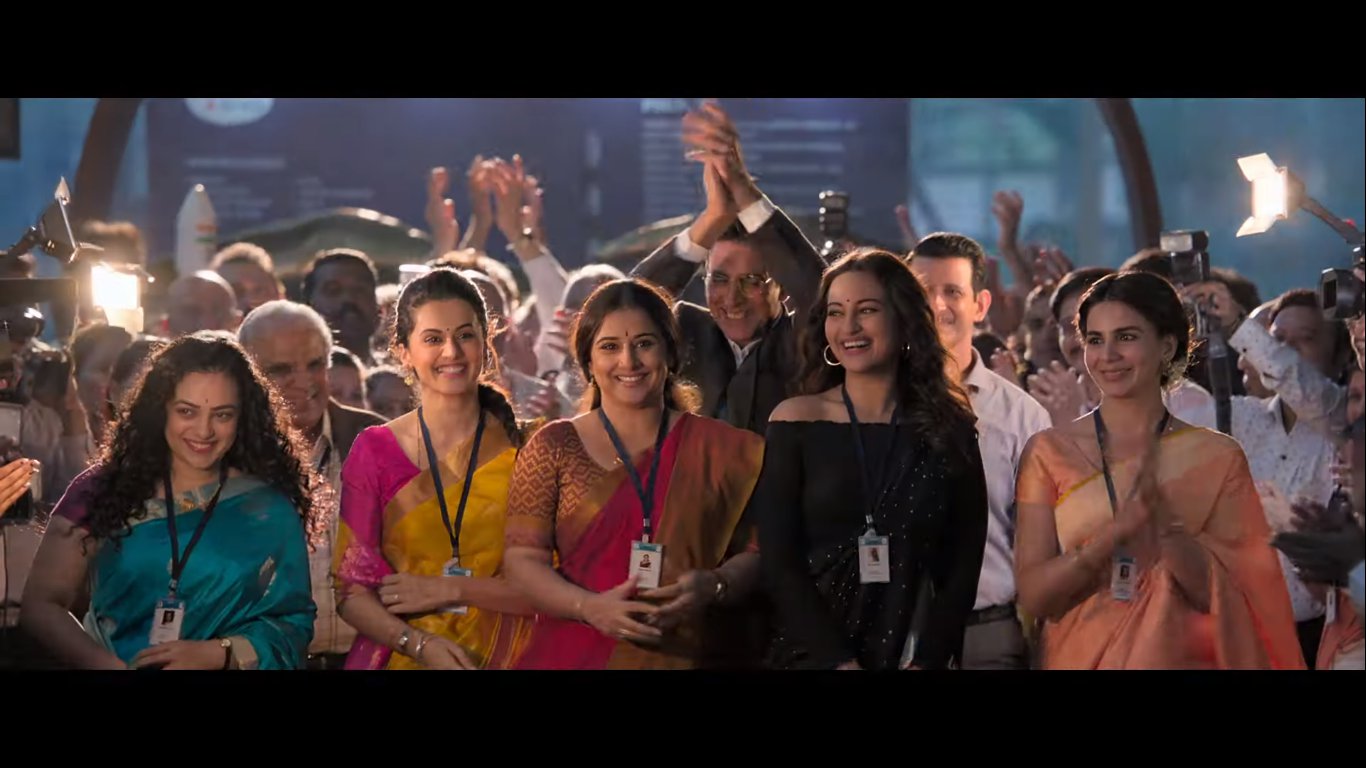 Because it seems to cater more to how men can convince women that they need to strive for equality and greatness, rather than present the story factually. The latter would make for a better tale. 
Akshay Kumar stars as an 'eccentric, genius' project director Rakesh, who is asked to head the Mars Mission – and throughout the almost three-hour-long movie, I am still not aware of what exactly had his genius achieved at ISRO.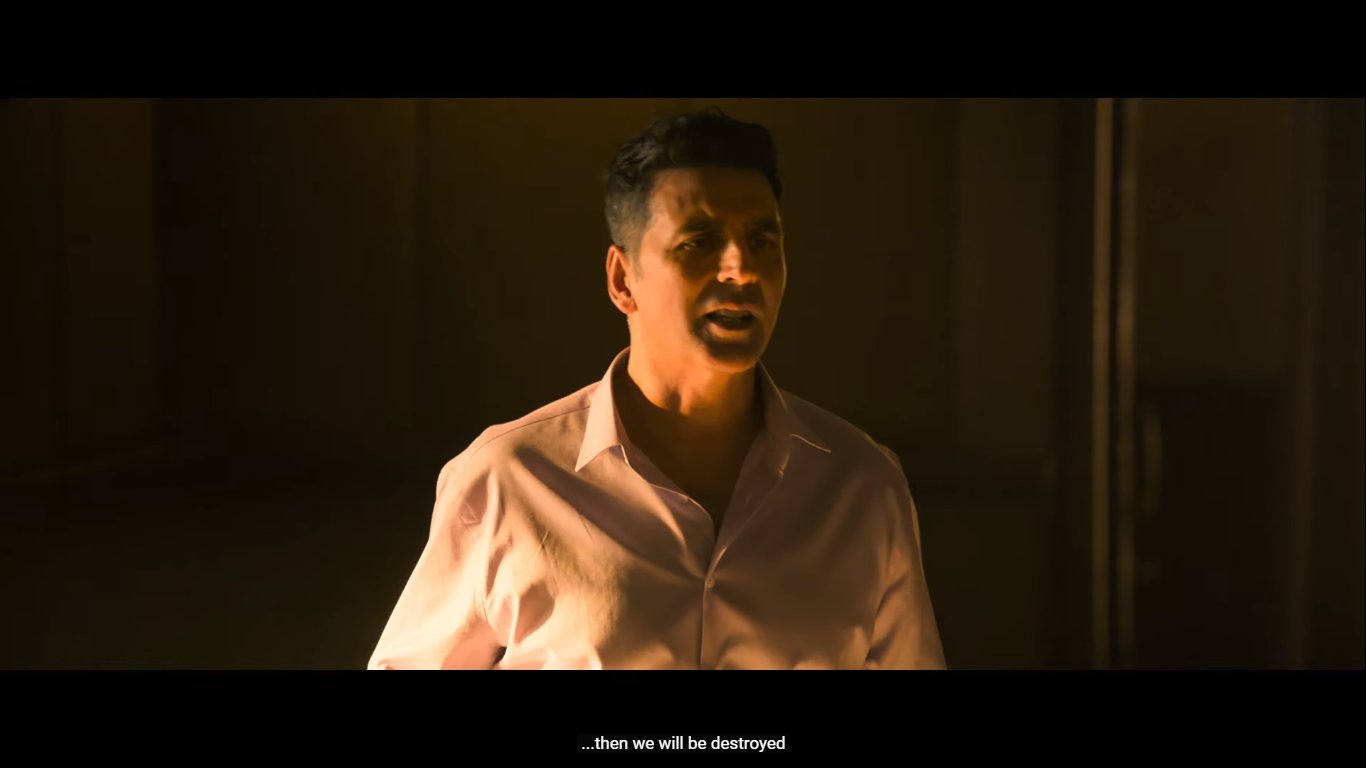 But I am aware of how he convinces Tara Shinde (Vidya Balan) that a less experienced team will still work wonders with the Mars mission. Or of how he convinces Varsha (Nithya Menon) that she can be both, a mother and a scientist – but it's 'her choice'. Just like the time he shouts at Eka (Sonakshi Sinha), only to 'inspire' her to think outside the box.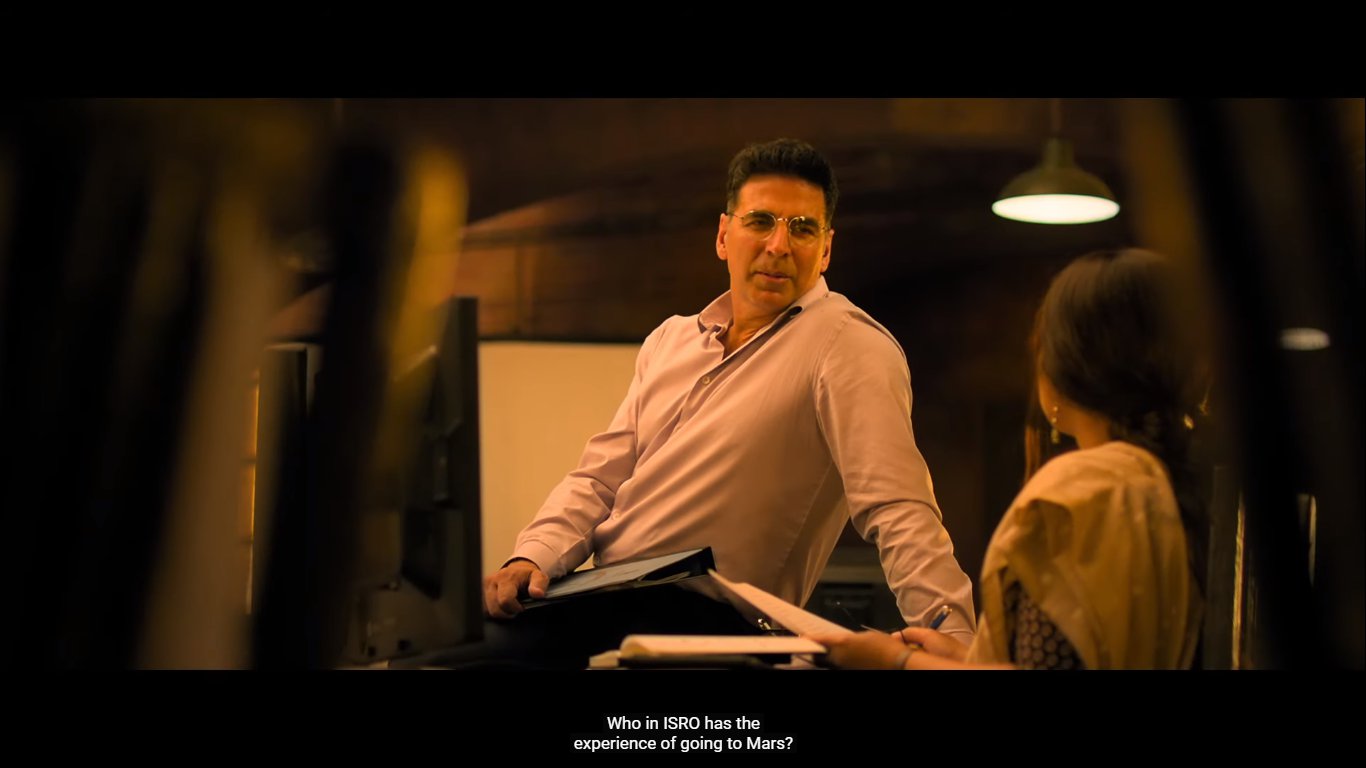 When Tara suggests using materials from the then-aborted Chandrayaan-2 mission, he is the one to point out how women apply the same logic to saving food at home and are geniuses. Because clearly, unless he pointed it out, we'd never understand the genius of her approach.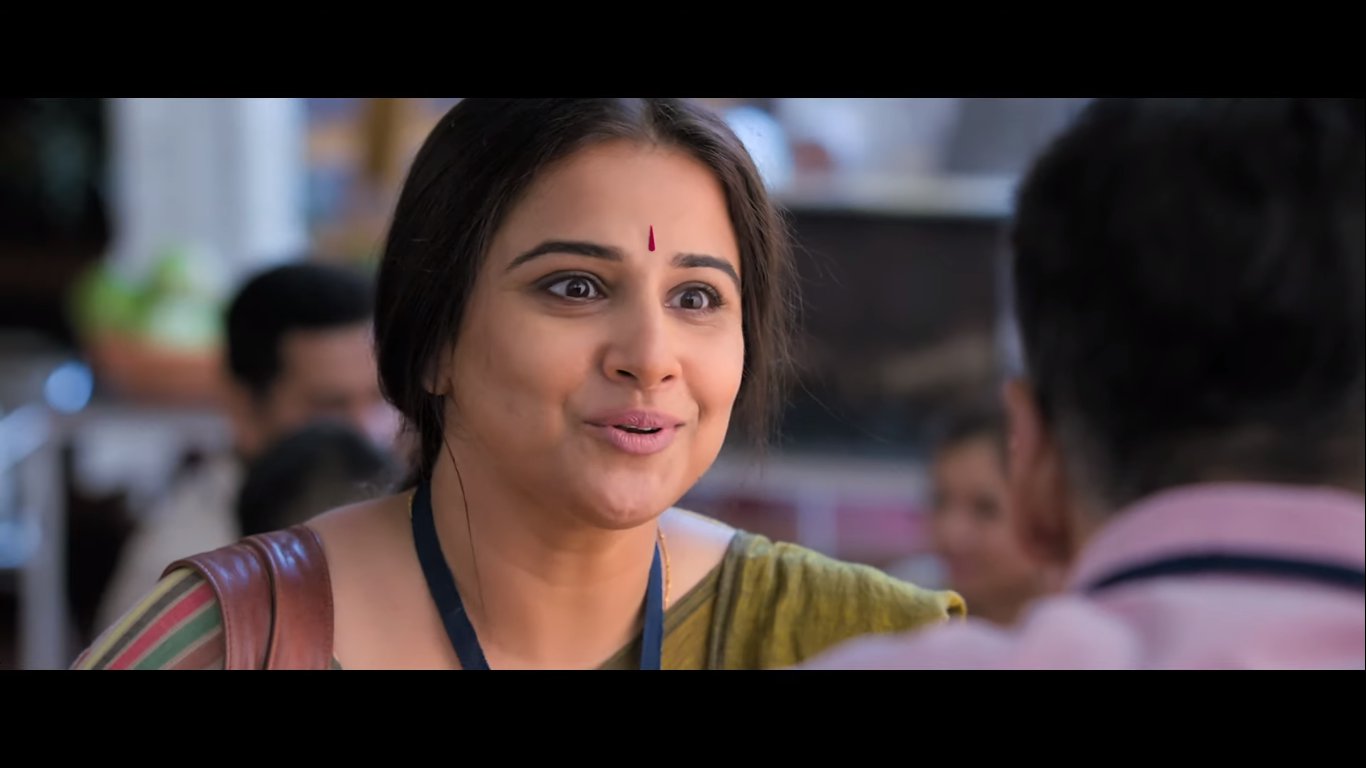 There are countless such incidents across the movie where a female lead is 'supported', 'guided', and 'protected' by a man. But it's done so in a manner which reeks of tokenism. 
Gender equality is just about giving women the same platform and letting them have a voice – not being their voice for them. But it's Rishi (Mohammad Zeeshan Ayyub) who tells Kritika (Taapsee Pannu) that when all else fails, you should just switch off and switch on. And voila, that's exactly how she saves the satellite when it loses communication.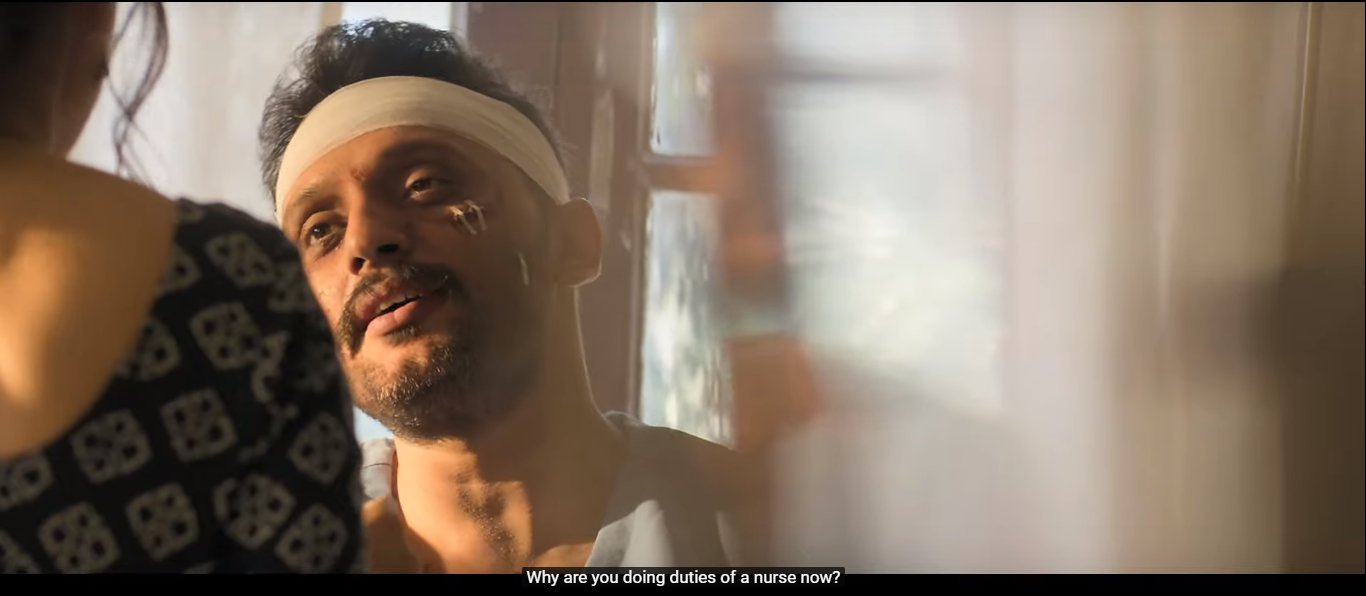 I agree that ideas can come from anywhere and anyone, but if, in a three-hour-movie, all of them are coming (either directly or indirectly) from only the male characters, then it just strikes as false. 
The other big thing the movie greatly misses out on is the wide pool of talent it has. Actors like Taapsee Pannu, Kirti Kulhari, Nithya Menen, and Sonakshi Sinha are simply employed to 'prove a point'.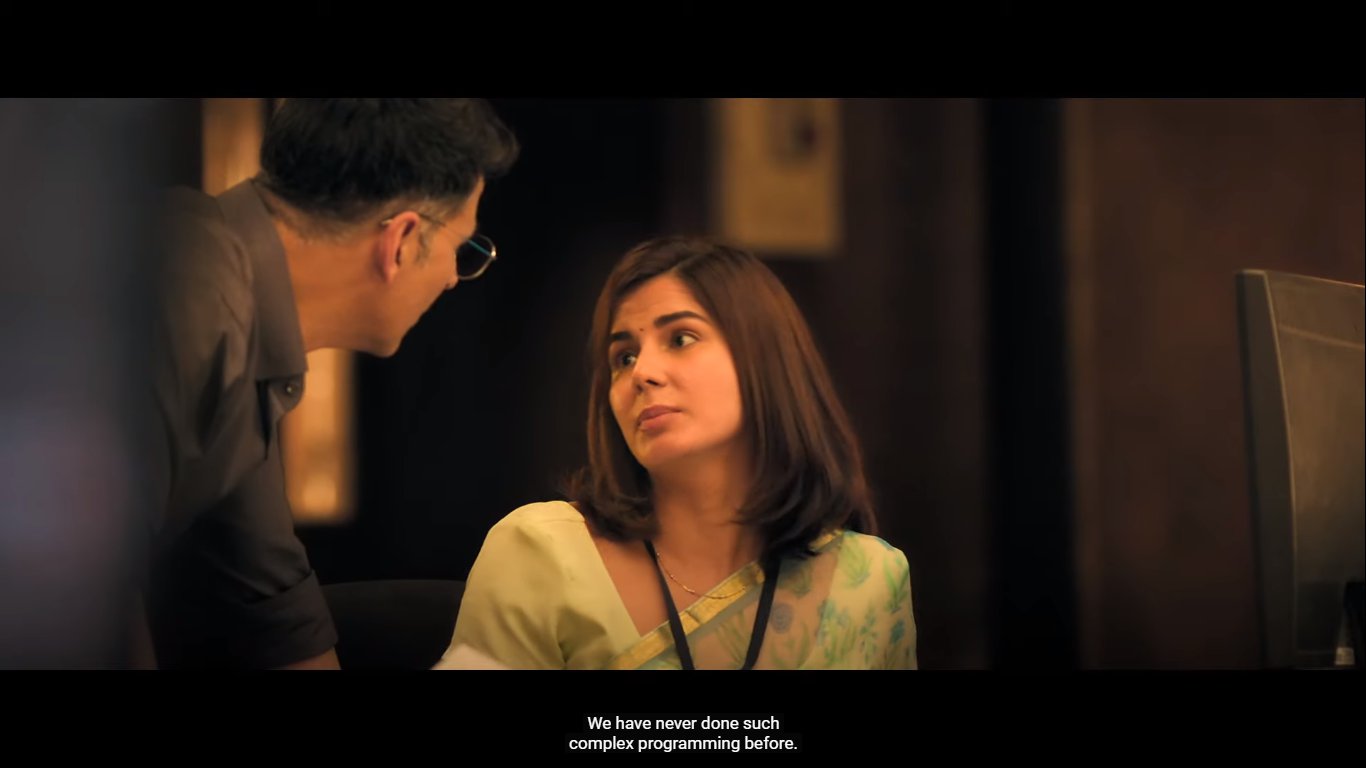 Kirti is the representation of a single woman's struggles. Sonakshi is the 'voice of youth' – we smoke cigarettes, have casual relations, and want to leave India behind and seek better opportunities. Nithya is the daughter-in-law struggling under the in-laws' expectations of a child. Even Vidya Balan – who considerably has a greater role – is constantly battling house and work.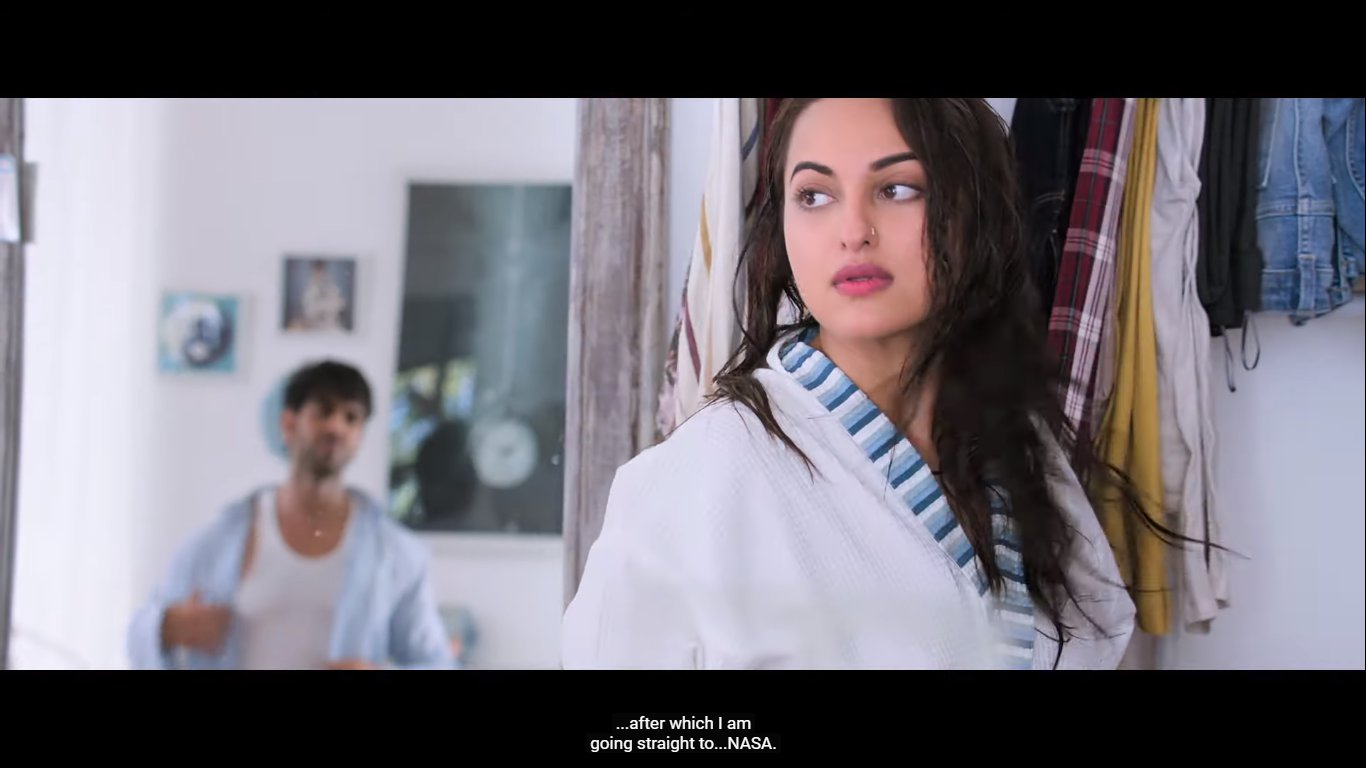 They are all cliches, and while cliches exist because they are generally true, the existence of so many of them makes you question them – even when you've lived or faced the same reality. 
And here, it's not the acting at fault, but the writing. What else explains the metro scene where women are hitting on random men – the same men who pushed Rakesh (Akshay Kumar) because he was drunk. Friendly reminder – when your friend is the drunk one and bumping into people, you don't get to take the high or violent road.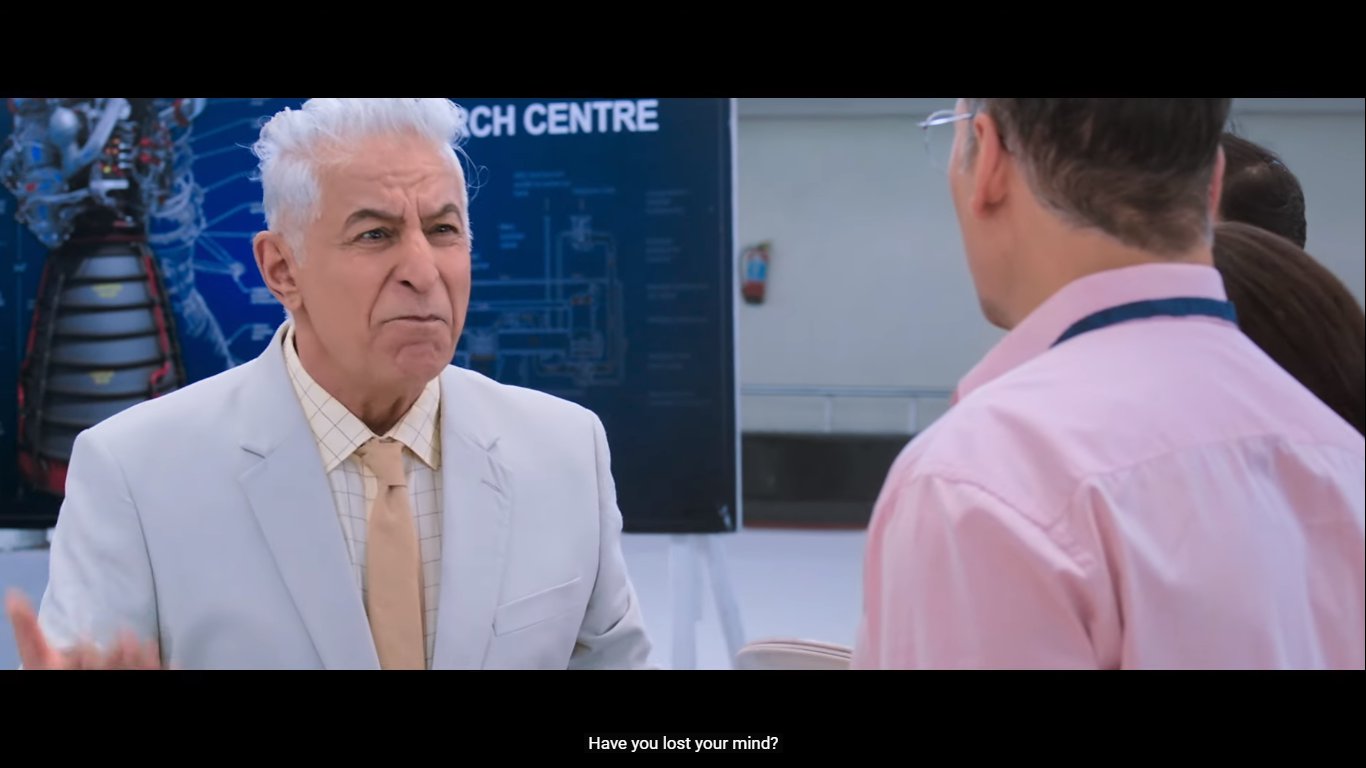 There are many movies with an ensemble cast that have worked well – because the hero of such movies is the story. But when the hero of your movie is 'the hero', ably supported by a co-lead, then both the story and the 'other characters' suffer. That's exactly the case with Mission Mangal. 
This is not a bad movie. But that's because, as I said in the starting, this is a very inspiring story. Stories like these, even if told through oversimplified, rose-tinted lenses, would leave an impact.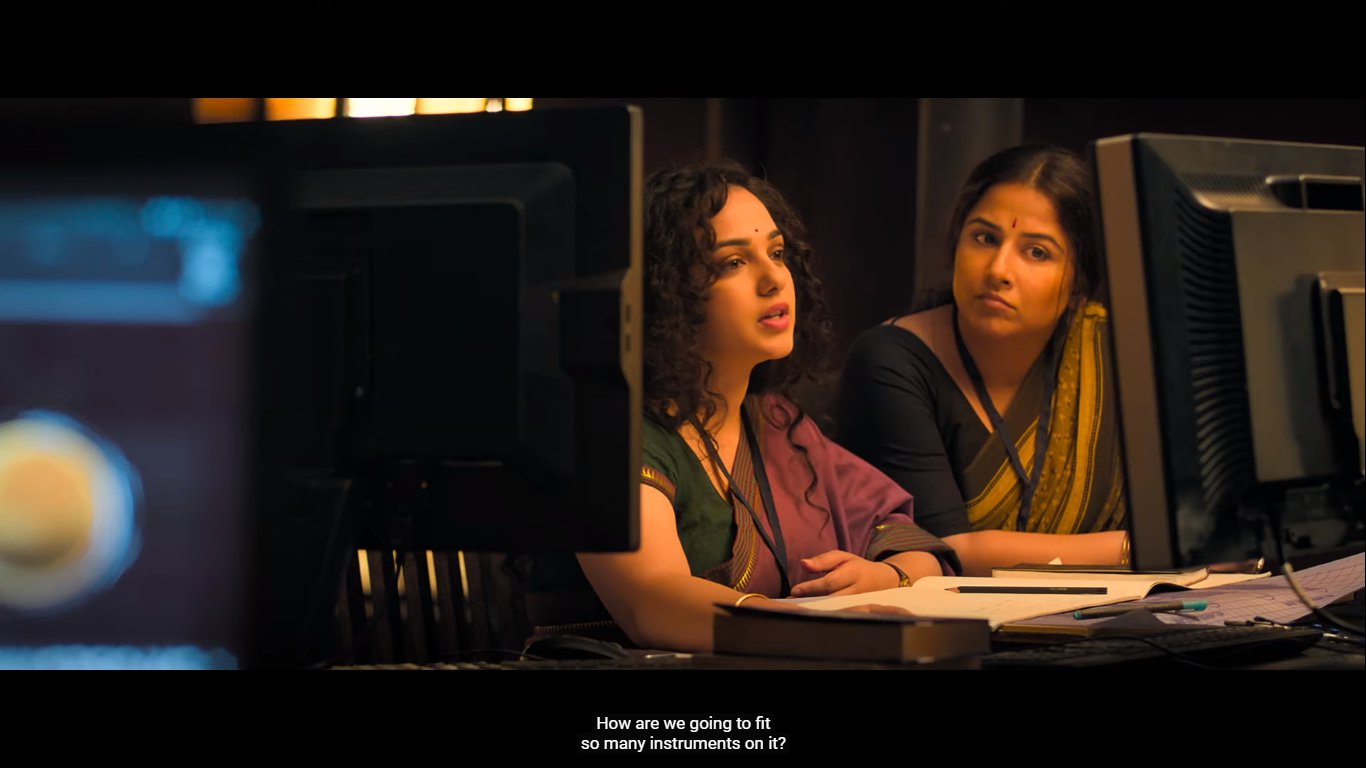 Sadly, there are more than a few scenes (a group of scientists coming together to clean their office, Tara drinking with her daughter, and especially, the unnecessary metro fight) that could have been avoided, and a lot more that could have been added to the story to make it sound genuine. Oh, and your average 'fat-shaming' and 'virginity' joke thrown in could also have been avoided – because it is 2019. 

If you're looking for a masala entertainer, this is a good weekend pick. But I'd ask you not to hope for much else – because just like its poster, half of the movie caters to the 'star', while the other half struggles to tell a complex feat of science, space, religion, nationalism, and humor. That's just too many streams to fit in just one side.