Sara Ali Khan's unabashed opinions have usually been received well by people because they find them honest and relatable. However, in an interview with Barkha Dutt, her opinion on colourism in India has left Twitterati divided.
During an interview, Sara commented that people can adopt easy fixes to change their skin colour, if they so desired. She also added that skin colour is not something that should 'define' a person.
If you wanna be tan, just put some on some bronzer, and if you wanna be fair, put on some powder. It's not the end of the world, and it shouldn't define you at all. There is a higher probability and success rate for you to attempt to change yourself, than the world, because they are not going to change.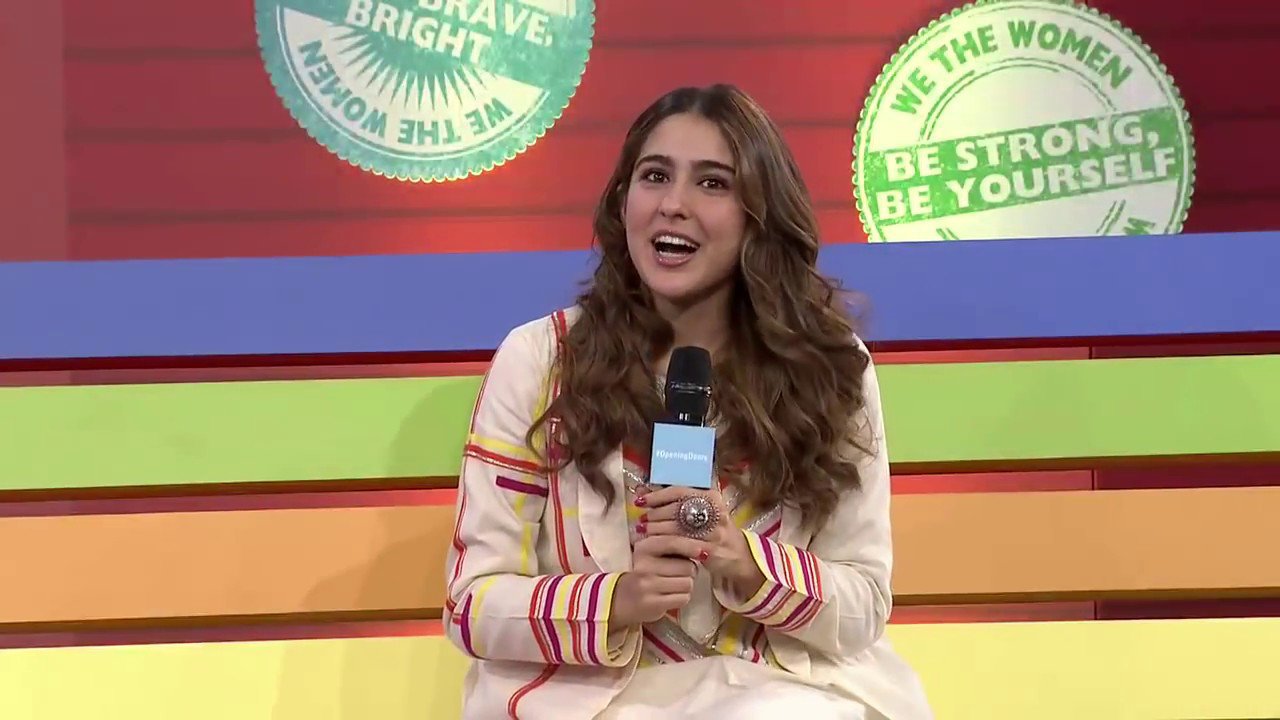 Colourism is a big issue in Indian society. In fact, fair-skinned' is one of the most common 'requirements' on matrimonial sites. And that's just one example of how widespread colourism is in India. 
Consequently, certain people believed that Sara's views were tone-deaf and came from a privileged point of view – because they ignored the widespread bias society subjects dark-skinned people to. 
People with privileges may definitely find it difficult to relate to the current biases towards others. It's only excruciating and disappointing #SaraAliKhan

'Wanna Be Fair? Put On Some Powder': Sara Ali Khan Has No Idea About Colourism in India https://t.co/iUK41e0fVL

— Ranita Sarma (@ranita_sarma) November 8, 2019
Nopes. In her recent interview to Bdutt, she said colorism is not an issue really and women take it upon themselves to look fair. It is about confidence only. Basically croron larkion ki suffering invalidate kardi.https://t.co/JsNAbhELyB

— Bano (@BanoBee) November 14, 2019
I'm sure the lady at the salon won't slather 1 kg of white powder on my face out of her constant hate for coloured women, it's may also be coz it's cheap & out of her lack of makeup skills but fairness obsession is rooted in our cultures for ages & it's time to cleanse that out

— Eris (@ErisofC) November 6, 2019
"if yoh wanna be fairer just put some powder, if you wanna be dark just put some bronzer. If I wanted to be dark I think I'd just spray paint myself" – – Sara Ali Khan on skin colour obsession. Wow.

— Tyrannosaurus Banks (@ArundhatiGhosh1) November 5, 2019
hey dark skinned women being shamed for your skin colour, sara ali khan has the solution for YOU! Apparently you can't change anybody's mind about colourism! So just BeLiEvE YoU'rE BeAuTiFuL! Who cares that you literally get hired less often than fair people! Who cares!!!

— hoenashun akka (trana) (@tranakka) November 7, 2019
Ofc she won't understand the pressures because she is a privileged snow white 🤪

— Hrish 🦌 (@hrischique) November 18, 2019
You speak bravely…But show me a dark skin heroine in Bollywood…if it's not a case of racism

— SuhAil khAn (@dr_suhailk61) November 17, 2019
What an entitled, out of touch child. Disgusting. Instead of pulling others up from societal prejudices, inferiority-complexes, sara chooses to tell people to look inward and become like a duck (water off of the back) & "just ignore". Take away daddys money, contacts, darken skin

— Najaf Hashmi (@najafjafri5) November 17, 2019
& move to any number of slums & experience the real world.After which she may try and be a guiding light. She should observe @nanditadas for a few years to learn how to be helpful in a real world way.

— Najaf Hashmi (@najafjafri5) November 17, 2019
That's a REALLY bad take holy shit. Easy to say "don't let it affect you" when you've not had the pressure of an entire society against you, being called names in school for your darker skin colour amongst others.

And "we can't change society so fuck it" is DANGEROUS.

— • Mikhail • (@mikhailcazi) November 18, 2019
Barkha asked her a question that literally shapes Indian young minds, those ads, those talks make Indians born with Indian skin tone feel like a less human being and Sara Ali Khan showed zero sensitivity while answering that question. Disappointing.

— Drama@ueen (@Bolly_drama) November 7, 2019
However, certain people also agreed with her opinion, and added that it's important to believe in yourself rather than depend on society's validation (or lack thereof). 
What she meant is you gotta love the way you are, you can't go and dictate everyone that love me the way I am. If u don't love yourself how come expecting people to love you (in this case your color skin). It's just that society needs to appreciate the inclusitivity in whole.tnx

— saurav parmar (@saurav55615561) November 8, 2019
She's absolutely right. Don't give a flying fork about societal benchmarks. All these vain problems are because this society doesn't know better. Show them what better is.

— Dil Vil (@TheHeartWoman) November 17, 2019
She's right. Spoke well realistic & relevant. Well said Sara 👏👏👏

— arun (@arunk0306) November 17, 2019
You can watch the complete interview here: 
In a society that continues to believe in, and even promote, illogical 'beauty standards', is self-love the solution, or debunking irrational perceptions? Let us know what you think in the comments section below.